Ready to learn more about breadcrumbs and SEO? You may not know what breadcrumbs are, but you've probably seen them while surfing the Internet. They are a valuable instrument for both search engine optimization (SEO) experts and web designers.
Breadcrumbs even benefit search engine crawlers (which help your site get on Google), plus help people on your site understand where they are and explore it even more. Keep reading because this post provides everything a marketer should know about breadcrumbs, from what they are to the different types and the various benefits, as well as drawbacks, they can offer when added to your site.
What is SEO?
You may be thinking, "What is this SEO acronym we're talking about?" SEO stands for "search engine optimization." It is the practice of increasing not only the quantity of your web traffic but also the quality of traffic that visits your site through organic search engine results, like on Google or Bing. When you type in a search query into any major search engine like Google, Bing, or Yahoo, they provide you with a list of hundreds and thousands of links to pages that could answer your question.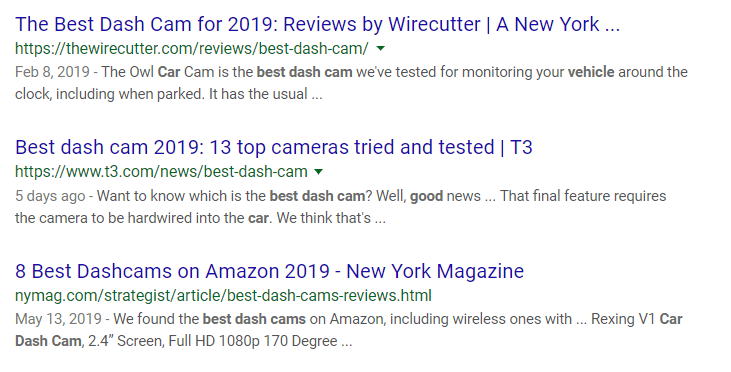 Have you ever wondered how they decide what links to show you and in what order? Each search engine has a crawler that gathers data from the content on the entire Internet and "indexes" the information it finds in the search engine's database. With all the data it compiles, it uses an advanced algorithm to determine how relevant the content is to your query.
Optimizing for a search engine's algorithm (and users) is where SEO comes in to play. It involves detailed processes that help search engines understand the content, hierarchy, and goal of the site. With SEO management, you can help a search engine like Google partner the user who typed in the search query with the best possible website and content to answer their questions or fulfill their needs.
Looking for an all-in-one SEO audit tool? You've found it.
SEO Checker provides data on key metrics to give you:
Complete SEO score

Content Grade

Site Speed Analysis

and more.
What are breadcrumbs?
Breadcrumbs allow a user to track their path from your homepage to the page they're currently viewing. They can help a user understand the structure of your website and in some cases, even the characteristics of what they should expect to find on a page. When you use breadcrumbs properly, they can make your website easier to use.
An easy-to-use website can help improve essential usability metrics like bounce rate, time on page, and more. These factors can impact your SEO efforts too.
The 3 core types of breadcrumbs for SEO
There are many kinds of breadcrumbs, but the three most useful ones include:
1. Location breadcrumbs
These are the most common type of breadcrumbs. Breadcrumbs like this inform you where you are in terms of site structure. Often, location breadcrumbs will use the homepage as the start of the path.

Let's take a look at an example of an HVAC contracting company and a retail store:
Home > Commercial Services > Air Conditioning> Installation
Home > Workshop & Gear > Track & Car > Seat Covers
For users and crawlers, location breadcrumbs are beyond useful.
2. Path Breadcrumbs
Due to the rise of dynamic, database-driven sites, this type of breadcrumb is becoming more common. A path breadcrumb shows the actual path the user took on the site to reach their current page rather than showing the hierarchy, relative to the homepage, like with location breadcrumbs. Amazon, for instance, shows the path a user may take to find a dash camera.
Users can take other routes to find dash cameras, though. They can do a search, for example, or find products without the "On-Dash Cameras" filter.

A user could reach a page in a variety of ways, resulting in numerous breadcrumbs.
3. Attribute or Keyword Breadcrumbs
Breadcrumbs of this genre use a similar formula as location breadcrumbs. Attribute or keyword breadcrumbs use keywords and attributes that describe the page instead of using something like the page title or another unique identifier. Ecommerce websites are the most common type of site to use this breadcrumb.
In the example below, for instance, Orvis uses breadcrumb navigation on its product pages. Even if users find the product via a site search, like "dog," they can see how that product relates to the entire store. It's a part of their Dogs > Dog Beds area.

It is important to note that the last two types of breadcrumbs can result in duplicate breadcrumbs. Duplicate breadcrumbs may hurt your site in the eyes of Google, Bing, and other search engines because your website may appear "thin" when it comes to original content. If you realize this happens on your site with these methods, then use location-based breadcrumbs for your SEO strategy.
How do breadcrumbs help SEO?
Let's take a look at the several benefits of using breadcrumbs on your website for SEO.
1. Breadcrumbs improve the user experience
No one likes feeling lost, especially online. You need to keep visitors focused on the content rather than getting confused about where to go next. What's the result of reducing this feeling?
Happy customers and more conversions! Breadcrumbs are a simple website element that users understand. Plus, they help users get where they want to go faster.
2. Breadcrumbs lower bounce rates
Thanks to organic search, users rarely enter your website through the homepage. With every page on your site being a possible landing page for a user, there needs to be a way to direct your guests to other parts of your site, especially if the original entrance page has them wanting to explore your website more. Breadcrumbs offer visitors an alternative way to browse your site instead of just hitting the back button.
3. Breadcrumbs impress Google and other search engines
The data proves visitors like breadcrumbs, and so does Google. Breadcrumbs help search engines decipher the hierarchy of your site, letting it decide which pages are the most important.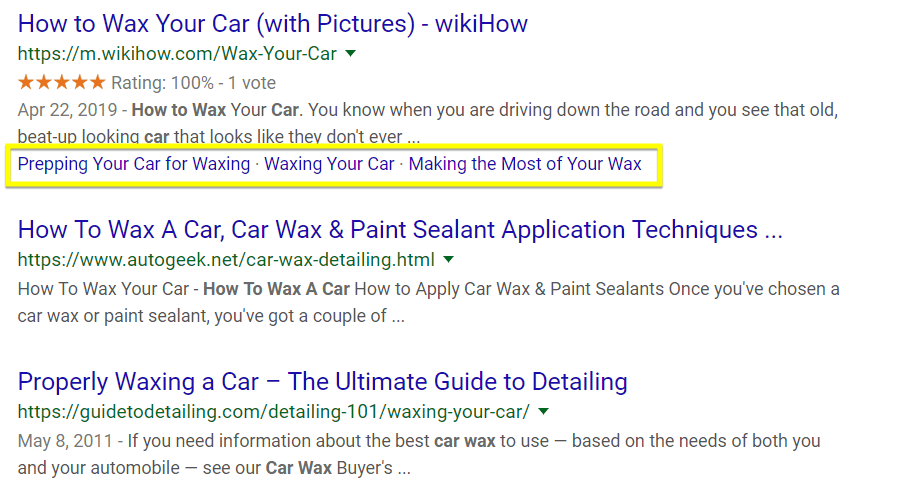 A bonus to breadcrumbs is they can appear in Google search results, by either adding structured data to them or setting them up within Yoast SEO if you use WordPress, for instance.
It is important to note that these steps will only increase the likelihood of your breadcrumbs appearing. If you add structured data or install Yoast SEO on WordPress, there isn't a guarantee your breadcrumbs will appear in search results. It's up to Google.
4. Breadcrumbs feature a small size with tremendous functionality
Typed in a small plain font at the top of the page means breadcrumbs take up little space on your site. This benefit can become especially important if someone visits your site on a mobile device. With more than 50% of the Internet's traffic coming from mobile devices, you can bet that your website's traffic includes mobile users.
You can't ask for much more when you're gaining benefits like these from an element that barely takes up any space.
How do you optimize breadcrumbs for SEO?
You must be careful when optimizing your breadcrumbs for SEO. Over-optimization can result in penalties from search engines. As long as your breadcrumb structure makes sense, there is no penalty for not optimizing them enough.
Play it safe, however, by avoiding keyword stuffing. Keep in mind that breadcrumbs are meant to describe a hierarchy. You should use breadcrumbs, for example, if your pages only occupy two categories.
Along the same lines, you shouldn't feel the need to substitute vital elements of your website, like your navigation, for breadcrumbs. You should use them as a supplement for other features, like product categories or resource libraries, and not as the main navigation for your site.
How do you add breadcrumbs to your site?
Implementing breadcrumbs on your site involves several variables. A few examples include:
Depending on your website, adding breadcrumbs can be as easy as installing a widget or add-on to your site. Other times, however, it can be hours of work from a development team to design and launch the perfect structure for your website.
Want to improve your SEO strategy?
As technology changes, you must adapt your digital marketing strategy to meet those changes. It's tough to stay on top of all those changes and how it relates to your site's SEO.
That's why WebFX has you covered! We offer SEO services, from local SEO to ecommerce and everything else in between, to help your business earn traffic and sales from organic search. Liked this article?
Get more SEO tricks and tips directly from the experts. Join our monthly newsletter today!
How is your website's SEO?
Use our free tool to get your score calculated in under 60 seconds.
WebFX Careers
Join our mission to provide industry-leading digital marketing services to businesses around the globe - all while building your personal knowledge and growing as an individual.