Does Indexing Comments Help Your SEO?
Over the past several years, SEOs have come to understand and accept that commenting on blogs does not help build links back to their sites.
In that respect, comments don't have inherent search engine optimization (SEO) value beyond participating in a conversation with like-minded people.
But what about the site that hosts the comments? Do they get an SEO boost from having all of that additional content on their sites?
Like most questions about SEO, the answer depends on a few factors. But as long as you maintain a credible, respectable, and civilized comment section on your blog, then your posts can benefit in search results.
Call 888-601-5359 to speak with a strategist about SEO services from WebFX, or keep reading to learn more about how blog comments can help your site's optimization.
Independent research from Clutch has named WebFX the
top SEO company

in the United States.

Clutch has personally interviewed more than 250 WebFX clients to discuss their experience partnering with us.

Read More Clutch Reviews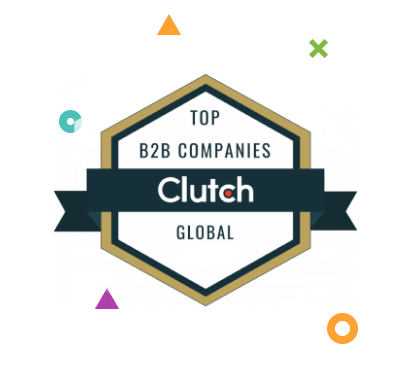 How to make sure blog comments contribute to SEO
As far as Google and other search engines are concerned, your blog comments are additional content on a page. That means if your blog post is 1200 words long and you have 400 words worth of comments below, your post is judged as having 1600 words total.
As far as your site is concerned, that translates to free content! Comments don't just fuel discussion on a site — they also improve the site itself.
But there are a few caveats to that.
Like the content of a blog post, the comments have to offer something substantial. Or, at the very least, they can't be spam.
In order for your blog comments to help your SEO, you still need to look at them as if they're content that you produced on your site. That means cutting out the spam comments and deleting any broken links.
The advantages of blog comments and SEO
There are a few inherent advantages to having blog comments to boost your SEO.
The first is that they're a great opportunity for latent semantic indexing (LSI) keywords. These keywords are basically synonyms for the main keywords your blog post targets, which lets your blog post appear higher in search engine results pages (SERPs).
So if you wrote a blog called "Why SEO Is Great," someone might comment "I agree, SEO is amazing!" With that comment, you have the chance to rank for a keyword that you otherwise might've missed in your post.
Big blogs benefits from their comment sections all the time, particularly Moz. Their posts regularly earn hundreds of comments, and they're from a relevant, qualified audience who can add to their content.
As the Moz community engages in a discussion about a blog post, they also add to that post's overall ability to rank in SERPs.
Google sees that a blog post is fairly long, which is a good indication of quality. Then, Google also sees that there's tons of text below that — maybe even more than the post itself.
That text includes lots of relevant information that could help someone, even if their original keyword wasn't mentioned much in the main post.
Like all SEO ranking factors, this could change at any time. But for now, the comments section of your blog is a goldmine of potential LSI keywords and free content that can boost your pages' rankings.
How to get SEO-friendly comments
If you don't have comments enabled on your blog yet, it's time for you to add them! Fortunately, you have a lot of options at your fingertips for getting SEO-friendly comments to your blog posts.
Your first option is to enable comments through the native content management system (CMS) that you use for your blog. WordPress, Wix, and most other blog providers all have built-in comment systems that allow your readers to talk about your blog posts. You can also further manage those comments with plugins.
These are typically the best comment systems to use since you can manage them in the same space where you update your actual blog. There aren't any plugins or add-ons required — you just click a button to enable comments and enjoy the results.
If you haven't built your blog on one of those systems, you can still add it to your website. Most blogging platforms for businesses give you the option to integrate your blog directly into your website. It might cost a little up front, but it'll streamline your blog's structure and generally make it easier to add new posts.
If you're in a pinch, you can also use other comment clients on your blog. Systems like Disqus are widely used, even for blogs that are based on do-it-yourself platforms.
However, you should know that some of these comment systems are prone to spam, and they could have different requirements for deleting comments that you don't want. And when you have a comment section on every blog post, the last thing you want is unrelated spam that could actually harm your site's SEO instead of helping it.
WebFX is a professional blogging agency
At WebFX, we have a full team of content marketers who know how to use blogs (and blog comments) to your site's advantage. Our experts have spent time writing and editing blogs to make sure that they can get exceptional results for our clients. Now, we'll do the same for you!
How Is Your Website's SEO?
Use our free tool to get your score calculated in under 60 seconds.