Social Commerce: What It Is + 9 Tips to Implement It
Social media is one of the fastest-growing forms of online marketing. With social media, you can connect directly with your audience. As social media continues to grow in popularity, new marketing methods, such as social commerce, are gaining traction.
This form of marketing is a new way to earn conversions for your business. If you're looking to reach leads and entice them to buy products, a social commerce plan is a great option for your business.
So, what is social commerce? And how can you make the most of a social commerce plan?
On this page, we'll discuss the basics of social commerce and nine tips to help you create a successful social commerce plan. If you want to learn more about social commerce industry and how it can benefit your business, call us today at 888-601-5359. to speak with a strategist.
Let's get started!
74% of people use social media when making a purchasing decision.
Make their decision easy with a stellar social media presence. See how your brand can level up by requesting a no-obligation proposal today.
One of our experts will be in touch within 24 hours!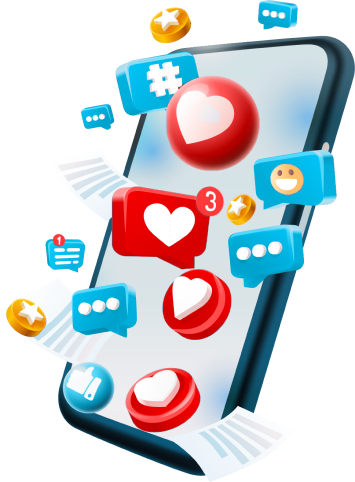 What is social commerce?
The definition of social commerce is selling products and services directly through social media sites such as Facebook, Instagram, Twitter, and Pinterest. It differs from typical social media advertising and marketing, which aims to direct users off the social media site to make a purchase. Social commerce makes the purchase process much more convenient and seamless for the customer.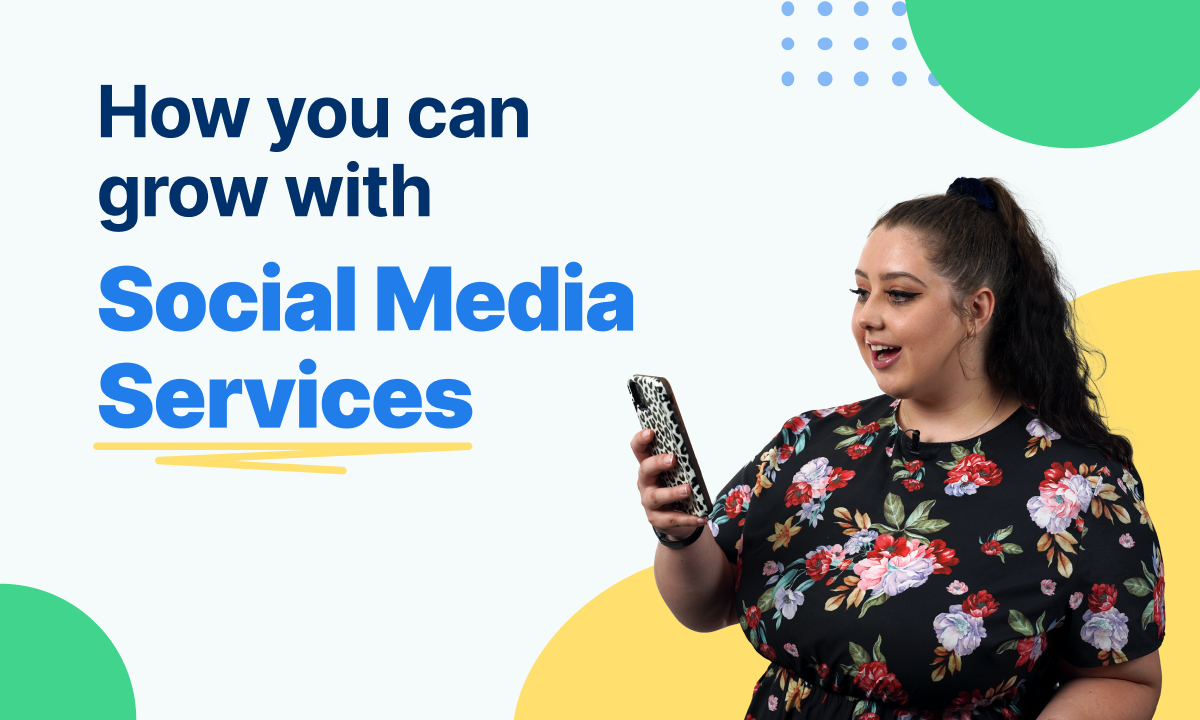 Social commerce platforms
You can sell products through a variety of social media sites. Here are four of the most popular social commerce platforms.
1. Facebook
Facebook is one of the best platforms to start your social commerce site and plan. This platform enables users to shop and buy your products.
If you want a platform that enables you to make the most of your campaign, Facebook is a great option. You can upload your products and info into your social commerce site store.
Facebook allows you to create a shop product catalog and customize it for your users. Once you have your product catalog set up, you can sell your products from your page.
As soon as customers place an order, you can manage these orders through Facebook. If you want to obtain more orders, you have the option to run advertisements to reach more customers.
Facebook also allows you to keep tabs on your social commerce campaign. You can see how many customers are purchasing products, how your ad campaign is working, and other details.
2. Instagram
The visual nature of Instagram makes it an excellent platform for social commerce companies. Users can see your products in action in your photos and videos and then click to quickly purchase them.
Instagram Checkout enables you to sell items directly through the app. Users can see the products in your post, enter their information, and place their order within the Instagram app.
The Checkout feature is currently only available to certain businesses. Other companies can use Instagram Shopping, which functions similarly but takes users to your business's ecommerce site.
You can tag items in your posts and stories using Instagram Checkout or Shopping. Instagram Ads can help you broaden your audience.
3. Twitter
Twitter has adapted to enable your business to use social commerce. This platform makes it easy for your followers to purchase your products.
When you tweet about a product, you can include a buy button. This means that if someone sees a photo of your product, they can click on the button and buy it immediately. It is all done without the customer ever having to leave Twitter.
Like Facebook, you can run promoted tweets that showcase your products. It's a great way to help you branch out from your followers and reach new potential leads. Twitter is another excellent social commerce site for your business to use.
4. Pinterest
Pinterest is one of the most popular ways to get people to buy products. This platform is a photo-based platform, so it makes it easy to integrate photos of your products to sell to leads.
When you use Pinterest as a social commerce site, you create buyable pins. These are pins where you post your product and a link to purchase the product. People who see your pin can buy directly from the pin.
Many major retailers utilize Pinterest to sell their products. People are already looking at photos and other pins, so a buyable pin blends in well with the rest.
Since it is a photo-heavy platform, you'll need to ensure that your photos stand out from the rest.
Now that you know what social commerce is and the platforms that utilize it, you need to know how to make the most of your social commerce plan.
9 social commerce tips
If you want to make the most of your social commerce plan, you need to set up a great plan from the start.
1. Choose the right platform
If you're going to use social commerce, you want to choose the right platform. Your shop is only effective if it is on a platform where your leads engage regularly. You don't want to run your campaign on a platform that your audience doesn't check.
To figure out the right campaign for your social media commerce store, you'll need to analyze your target audience. Who is in your audience? Where do these leads engage?
By looking at your audience, you will be able to figure out which platform they use the most. You want to choose the one that will generate the best response. If your users engage on multiple platforms, you can create different campaigns on each to engage them.
This brings us to the next point.
2. Make it exclusive to the platform
When you create your social commerce store and start running campaigns, you want to make offers enticing. You want to show your audience why they should buy right then and there on your platform. One of the best ways to do this is to customize each platform's plan.
You want to create a campaign strategy that makes people want to buy your products because they can only get a deal or sale on that specific platform. Whether it's Facebook or Pinterest, you need to come up with a unique plan to engage your audience on each of them.
This gives you an opportunity to create a unique campaign and advertise to your audience. You can test out different campaigns on each platform to see which ones engage your audience. It's a great way to help you figure out a campaign that works for your business.
By customizing your social commerce shop and sales for each platform, you will see better results for your campaign.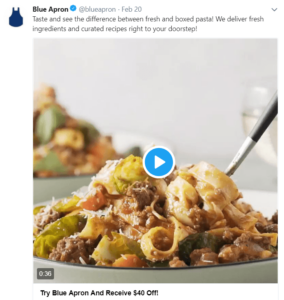 3. Target your audience
When you create a social commerce plan, you want to focus on your target market. The point of social media commerce is to get your target market to convert. To do this, you need to create a campaign that focuses on products that interest them.
You want to focus on showcasing products that you know your audience wants to buy. The point of social commerce is to get your audience to convert, so you need to focus on products that will entice them to convert.
So, how do you figure out which products will work best for your campaign?
One way to figure it out is by testing different products. You can try creating advertisements to see which ones work for your audience. This will give you an idea of which products attract your audience.
You can also look at previous buying behavior to figure out which products appeal to your audience. Which products were the most popular with your audience? This will help you focus on products that interest your audience.
When you choose the products for your social commerce store, you need to focus on a select few products that appeal to your audience.
4. Don't upload your entire inventory
On Facebook, you can create a catalog of your products. When you do this, it is important that you don't upload your entire list of products.
You want to entice your leads to convert. By presenting them too many options, it will have the reverse effect. They will be overwhelmed with deciding and may not convert.
This applies to any social media site you use to run your campaign. You don't want to include too many products in your social commerce store. It is important that you only focus on a few products to get your audience interested in converting.
It is best to rely on products that are top sellers. This will help you focus on a few products that will entice your audience and get them interested in making a purchase.
When you narrow down your inventory, you help your audience focus on certain products and consider purchasing them.
5. Streamline the purchase process
One of the most important parts of social commerce is cutting steps. When you capture leads, you don't want to lose them because the checkout process takes too long. This is especially true if they are purchasing on social media.
Leads want to make the purchase and return to their social feed. When you use a social commerce site, you want to make it quick and easy for your leads to make a purchase. The best way to ensure this is to include the fewest number of steps to make the purchase.
By cutting steps, you increase the number of purchases and the willingness to buy. This will help your business earn more conversions.
6. Build your brand
An important part of your social commerce plan is your brand. You need to build your brand to earn conversions.
Many people will only make purchases from brands they trust. They want to know that they are getting a good product from a great company. The best way to do this is by building your brand.
When you build your brand and reputation, you will have a more successful campaign. People will start to recognize your brand and feel more comfortable with making a purchase. This will lead to more conversions for your business.
7. Optimize for mobile
Many people make purchases on their mobile phones. It is important that you create a mobile-friendly experience for your audience.
One important aspect is to create a mobile-friendly checkout. You don't want your audience to struggle to make the purchase. You'll want your social commerce shop to adapt to all users, so they can make purchases easily.
Another important aspect is making payment easy for mobile users. You can allow them to save their information, so they can make future purchases easily.
Overall, you want to provide your audience with an easy and painless checkout process.
8. Encourage people to review your business
If you want to help your social commerce site succeed, encourage current customers to review your business. This is a great way to build trust with new leads.
When you use a site like Facebook, your audience can rank and review your business. There is a designated section on Facebook where people can see reviews. They can look at these reviews and decide if your business is right for them.
On sites like Twitter, you can encourage your followers to tweet about your business and experiences they've had with your business. It's a great way to provide users with an opportunity to get to know your business.
When users post reviews, it gives your audience insight into your business. This can help your audience convert into customers.
9. Don't forget calls to action (CTAs)
If you want users to act, you need to include a call to action (CTA). These tell your audience how to they can take the next step. A CTA guides your audience to the next step.
These are very important for social commerce plans. You need to tell users how to act. The CTA phrases typically used for social media commerce sites are "Shop Now," "Contact Us," or "Sign Up."
You need to look at your campaign and decide which CTA fits best with your campaign. This will help your audience feel more confident about taking the next step.
When you include a CTA, you encourage your audience to act and convert.
Get started with social commerce!
Social media is a great tool to help your business grow. There are many opportunities to sell your products on these platforms, so you need to take advantage of the opportunities. At WebFX, we know how to create successful social commerce plans.
We're a full-service digital marketing and social commerce company. Our award-winning team of more than 500 digital marketing experts will use their knowledge and expertise to create a plan that works for your business.
If you're looking for results, we know how to drive them. Over the last five years, we've driven over $3 billion in sales and over 7.8 million leads for our clients. We focus on putting our clients' success first.
Our clients love the work we do, too. In fact, we have over 1000 client testimonials from a variety of industries. Check them out to see what it's like to partner with a top social commerce company like WebFX!
If you want to learn more about how social commerce can help your business earn more conversions, contact us online or call us today at 888-601-5359 to speak with a strategist. We'll show you how your customized plan will help your business earn more conversions.
We look forward to hearing from you!