How to Use YouTube for Marketing: Adding Extra Content to a Video
Keep reading to learn how to add extra content to your YouTube videos!
Table of Contents:
How to Use YouTube for Marketing
Adding extra content to a video
Now that you've uploaded a video, you can promote it if you want.
Or, you can take a few more minutes to perfect your video and orient it more toward your goals.
You can do this by going to the Video Manager section of the YouTube Studio, where you'll see your video and a number of tabs at the top of the screen.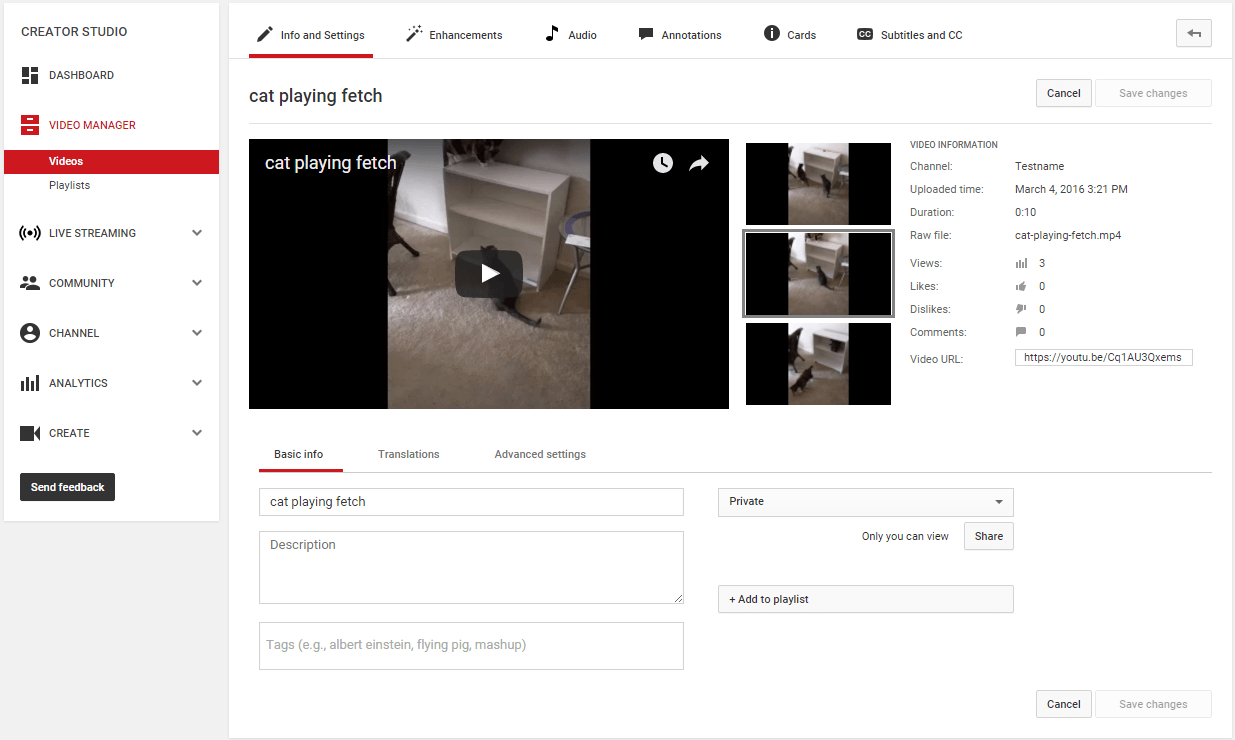 Info and Settings covers general information about your video, like the title and description.
Enhancements has options for cutting or combining your video with other clips. It also has filters and effects that you can use for better engagement.
Audio shows you options of music or sound effects that you can add to your video.
Annotations lets you add speech bubbles, notes, titles, spotlights, or labels to your video. These annotations show up on your video's screen as the video plays. So if you have any notes about your video — like "Don't try this at home" — you can add them here.
Cards lets you include clickable links with text on them. This lets users click to similar videos, playlists, or pages so they can go straight from your video to other helpful content. You can promote videos, playlists, channels, polls, or outgoing links and place them at any point in the video. (But don't go overboard — too many cards will drive viewers away.)
Subtitles and CC lets you select a language for your video. You can enter these manually yourself or let YouTube figure them out on the fly. However, it's recommended that you add them yourself to make sure they're 100% accurate.
With these final additions to your video, you're finally ready to start showing your new marketing tool to your audience!