3 Things a UX Design Company Can Do for Your Website
Providing a positive user experience for site visitors is one of the most important aspects of your digital marketing strategy. If it's difficult for people to find the information they need, they'll be much less likely to convert and become a customer or client.
This means simply can't reach your maximum digital marketing potential without user experience, or UX design. Without solid UX design, you'll experience lower rankings, higher bounce rate, and fewer conversions.
Your website needs to satisfy your visitors' needs and make it easy for them to find the information they want. You can make this happen with intuitive design, easy navigation, and direct calls to action.
Experienced UX design companies have the skills and knowledge to add these elements in a way that helps your site visitors convert into customers, and they can have a positive impact on your overall success online.
On this page, we'll talk about what a UX design company does and how to find one that fits your company's needs. Keep reading to learn more, and give us a call at 888-601-5359.
Don't forget, we provide our web design services to clients all over the world, so whether you need web design services in Atlanta, or web design services in Baltimore, we've got you covered.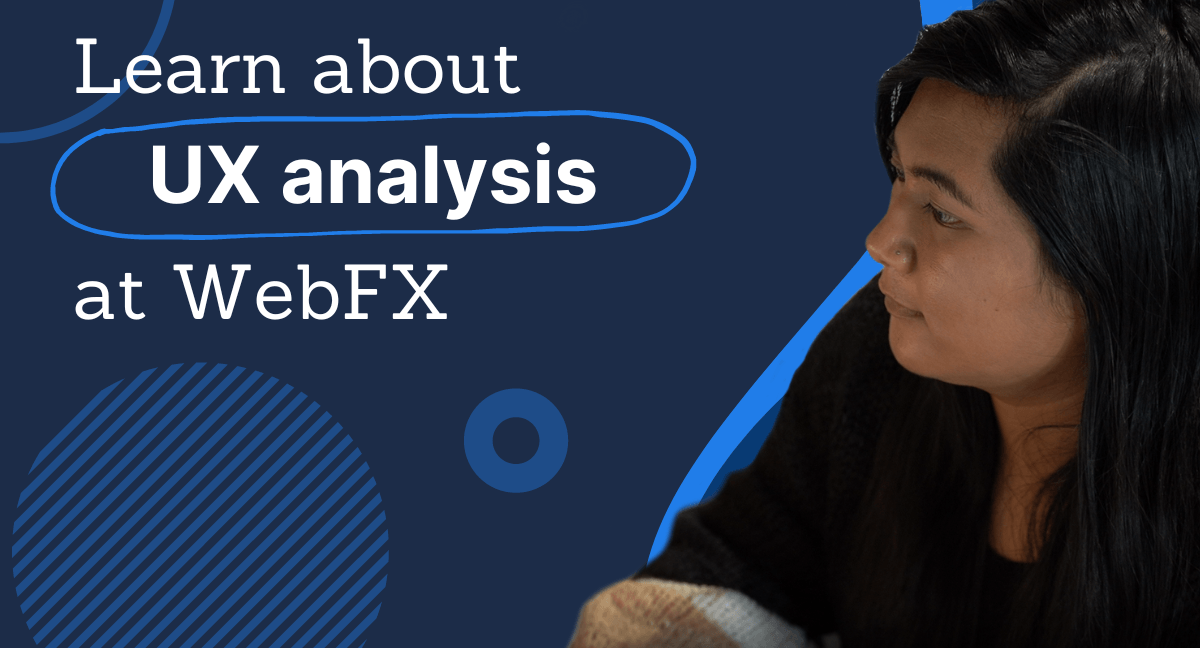 What does a UX design company do?
UX is one of the most important aspects of your website. If you provide a poor user experience, your bounce rate will typically increase, which can result in lower rankings in search engine results.
Plus, if your site is frustrating to use, it's unlikely that your visitors will become customers. And given that 88% of users are less likely to return to a website if they have a bad user experience, they probably won't come back and try again later.

A UX design company's job is to help you provide the highest quality and most beneficial experience to users when they visit your website. Most of them will use the same basic process to accomplish this goal.
1. Research your company
In order for a UX design company to create the best possible user experience for your website visitors, they'll have to get to know your business, your brand, and your customer base.
They'll talk to you about your products and services to learn what your business provides to customers. They'll also get input on your vision for the site, so that they stay on track with your branding and ideas.
Then, they'll research your customer base to understand who will be interacting with the design. In many cases, they'll develop user personas so that they can better understand your target audience.
For example, if you run an ecommerce clothing store and your target audience is teenagers, your designer will create a website that resonates with their age group and Internet browsing behavior.
A UX design company will also research the different strategies of appealing to your audience. They'll provide recommendations for both aesthetic concerns and elements like navigation and calls to action.
After getting to know your brand and your audience, your UX design company will have a better idea of what they need to include on your site to provide an experience that's tailored to your target audience.
2. Design
Great design is one of the main elements of a positive user experience. In fact, first impressions are 94% design related. If your site doesn't impress visitors right from the start, it's unlikely that they'll want to return to your website.

Design includes elements like your color palette, organization, and graphics, and a UX design company will make sure that all of them match your brand and your vision.
Most UX design companies begin by creating a wireframe of how your website will be laid out. In this stage, you'll be able to tell the designer what you like and don't like about the design and allow them to make adjustments before moving forward.
They'll also work to organize your site in a way that makes sense to users, and provide a navigation bar that makes it easy for them to find exactly what they're looking for.
Your designer will determine the best way to incorporate graphics and images, too. Over 65% of the population are visual learners – so including visual content improves your ability to connect with visitors and teach them about your brand. Images also make your web design more fun to look at and explore, and can help decrease bounce rate.
3. User testing and tracking
Beyond visual concerns, you also need to consider how visitors interact with your site. This is where having an experienced UX designer can make all the difference.
User testing and tracking allows you to see how users interact with pages on your website – including how far they scroll down the page, what buttons they click, and how much time they spend.
UX designers use this information to draw conclusions about what kinds of changes could make your website even better.
For example, if a designer runs a heat map test on your website, and sees that only ten percent of users scroll far enough to see your most important call to action, they can conclude that they need to move it higher on the page.
They can also run A/B tests on different page elements to determine which variation users react the best to.
For example, if your website has a blue CTA button that doesn't stand out against your background, a UX designer may test another variation with a yellow button. The results of this A/B test will help them determine if the color has an impact on your conversion rates.

A UX design company will also track user behavior on your navigation and other interactive elements and make sure that it's easy for visitors to make their way through your site and convert.
This information can help them draw conclusions about how well your site moves users through your sales funnel. For example, if they determine that many of your customers add products to their ecommerce shopping cart, but don't complete a purchase, they'll analyze your checkout process to identify potential issues.
We don't want to tell you about the work we do, we want to SHOW you.
View Our Portfolio

We've built over
Websites
in a variety of industries.
How to find a UX design company that fits your business
Finding the perfect UX design company doesn't have to be a tedious task. But as you do your research, there are a few things to keep in mind to make your decision easier.
Consider your budget
Budget is one aspect of hiring a UX design company that you can't ignore.
If you know you have to stick within a set budget for design, look for agencies that publish their pricing on their sites. This way, you can accurately compare companies within this range.
That being said, you should also be aware of agencies that aren't worth the money that they charge for their services.
For example, if you find a company with rates that seem too good to be true, ask for examples of their work and client testimonials. Any trustworthy UX design company will be able to provide these for you, and most publish them on their sites.
Look for portfolios
Examples of past projects are the best way to get an accurate idea of what a designer can do for you, and today, most agencies have extensive portfolios on their sites. Spending some time looking through these portfolios can help you determine if each agency you're considering can meet your expectations or needs.
When you're looking through a web designer's portfolio, you should look to see if they've previously done any work within your industry. Knowing that they have experience making sites that deal with the same products that your business does can be a huge relief.
You should also look to see if they consistently incorporate key elements that you appreciate or want on your own site. This could be things like a concise navigation bar, custom graphics throughout content, or any number of other personal preferences.
Transparency
One of the most important things to look for in any potential business partner is transparency.
The company you work with should always be open and honest about their services, and give you a clear idea of what to expect if you work with them. There shouldn't be any hidden costs or fees, and they should be willing to give you a project quote upfront.
If parts of your quote don't make sense, make sure to ask the designer what each charge is for, and how it impacts your site. The more information they're willing to give you up front, the more likely you are to be happy with your project.
Location
If you're someone who likes to meet with everyone you work with, you'll want to consider location before choosing a UX design company.
In-person meetings aren't absolutely necessary for web design projects, since most of the work is done online, but this is a matter of personal preference.
If you prefer to have detailed conversations in person, you should try to find a company that isn't far from your business. This way, you won't have to worry about scheduling phone or Skype calls to discuss your project if you know that this isn't how you prefer to communicate.
WebFX is a partner businesses trust.
Hear from HydroWorx, who saw a 236% increase in organic sessions with WebFX services.
Watch the Video Testimonial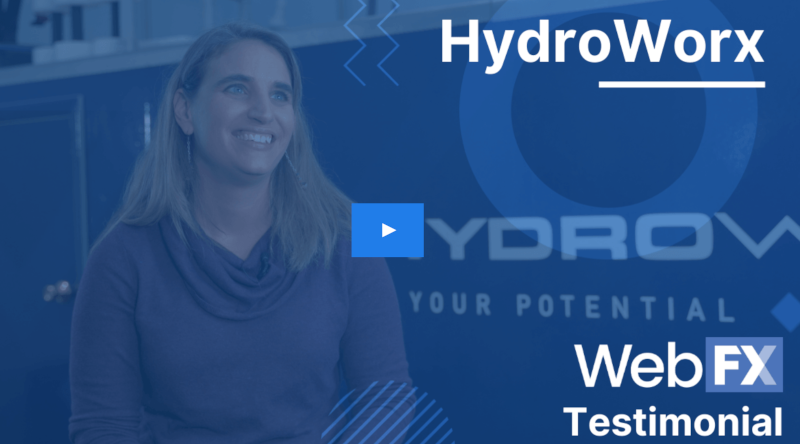 WebFX is an experienced UX design company
At WebFX, we've created many websites that have responsive UX design. We've worked with industries ranging from heavy equipment to tourism and everything in between.
We base our satisfaction off the satisfaction of the client – and we have over 1020 written and video testimonials to prove just how happy our clients are after working with us.
Time to Level Up Your Sales
Our long list of services helps you grow every aspect of your business with marketing strategies that are proven to increase bottom-line metrics like revenue and conversions.
In the past 5 years, we've managed more than 12.9 MILLION transactions across our client base.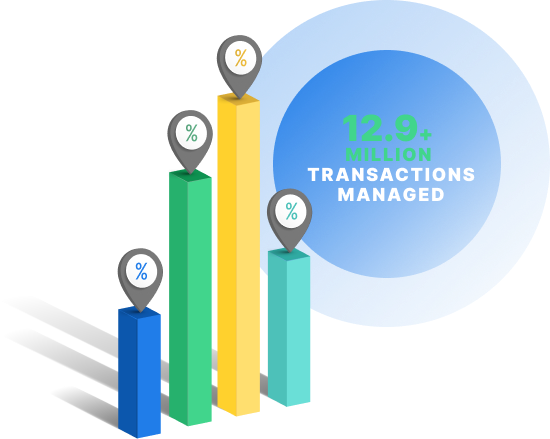 Do you need a UX design company?
If you're ready to improve your company's website and maximize your online results, WebFX can help. We're a full-service digital marketing company, and we offer a wide variety of web design services that can help you reach your goals.
We post all of our pricing online, so you know what to expect, and we offer custom packages that allow you to get exactly what you need.
Contact us today to talk with a specialist and to get a free quote. We can't wait to hear from you!