WebFX is also familiar with state and federal contracts for DBE, WBE, SBE and 8(a). In many cases WBE certification can be used to fulfill DBE, WBE, SBE and 8(a) requirements.
Please fill out our free quote form for additional information on state and federal contract partnerships. Please be sure to indicate your interest in marketing to women online, or your WBE sub contracting interest.
Sample services for state and federal contracts and contractors include web design, website redesigns, 508 compliance, logo design, web application development, ecommerce, CMS, web analytics, CRM solutions, SharePoint, Internet marketing, search engine optimization, Internet advertising, web marketing and promotional strategies, email marketing, and online media buying.
Additional information about WebFX
Specializing in Internet marketing, WebFX offers comprehensive services for clients' online needs, including award-winning Web Design and Web Development. WebFX provides over 250 mid- to large-sized companies, worldwide, with innovative online solutions. Their search engine optimization service boasts a 100% positive results record.
WebFX, Inc has been recognized as a global leader in Internet Marketing. Topseos, the industry's independent authority on search vendors, ranked WebFX 15th in the World for organic optimization.
Co-founded by Karie Shearer, WebFX was one of the first firms to offer search engine optimization and other Internet Marketing strategies. Through years of experience, WebFX has developed techniques and proprietary services that provide clients with the highest ROI and ensure that they are effectively marketing to women online.
In order to meet clients' need for an integrated online solution, WebFX acquired an exceptional team of award-winning designers and programmers, offering websites that not only represent clients well, but also perform beyond expectations. With every project accepted, the goal is to analyze and identify the needs of site users, organize information based on these needs, and develop a finished solution that is both innovative and user-friendly.
Under Shearer's leadership, the company has maintained 873% positive growth over the last four years, and has expanded and has expanded its client base by 300%. WebFX foresees continued growth in the future. The company recently opened a new office in Houston, TX and shows no signs of slowing down. EquipmentFX, the newest division of the company, is focused on the heavy equipment industry.
Helping Businesses Grow Since 1996
WebFX has been driving results for satisfed customers online for over 2 decades.
Read our story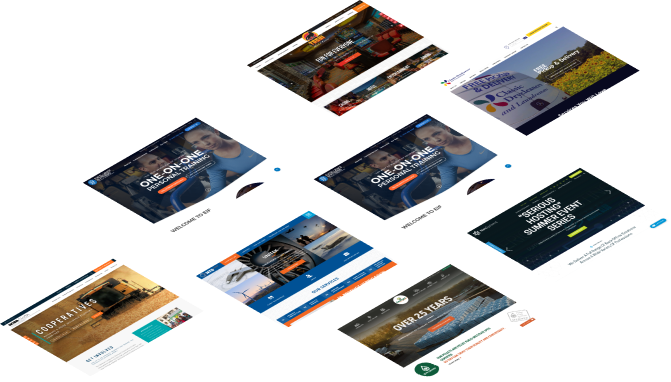 WebFX has received worldwide recognition
Although WebFX is located in Central PA, it has been awarded contracts and received recognition worldwide, beating out competition in more metropolitan areas. In July 2009, WebFX was ranked 15th in the world for organic optimization by topseos.com, an independent authority on search vendors. The July 2009 Top 30 organic optimization list is the result of a rigorous evaluation of each finalist.
WebFX continues to work with clients like Northrop Grumman, Enterprise Rent-a-Car, Dover Downs Hotel & Casino, Penn National Gaming, and Cleveland Brothers Equipment. With continued growth and commitment to their clients' successes, WebFX enjoys a unique position among search optimization and Internet marketing companies worldwide.
Unmatched Services
Net Promoter Score is the leading metric for customer satisfaction.
WebFX clients score 394% higher than the industry average.

83