Learn
Home What Heat Maps Tell Us about Web Design As a business owner or marketer, you're always looking for ways to more effectively connect with your potential customers. One of the best ways to do that is by improving your […]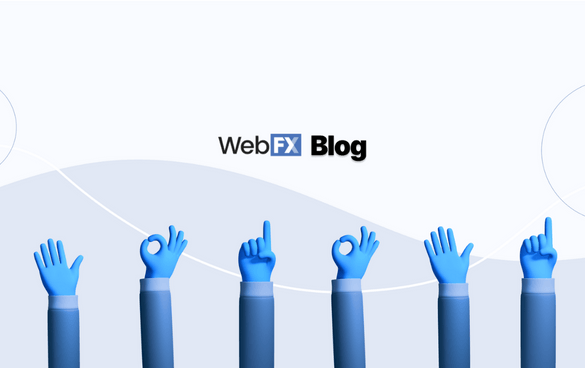 Learn
Home Free and Fast Website Design Cost Calculator Use our free and simple website design cost calculator to get an estimate for how much your site will cost! See Our Web Design Services
What is web design?
The main focus of web design is improving your website's aesthetic appearance and usability by creating various graphical elements. These elements include features such as infographics, ads, and logos and enhance the visual look and feel of a website. When web designers work on websites, they focus on how these elements come together to create a good user experience for site visitors.
Why is web design important?
The design of a site is the first thing any new user sees. Making a positive first impression should be a focus for any business. A clean, high-quality page will create a much better impression than a page that looks unappealing and outdated.
Another benefit of good web design is that it improves your search engine optimization or SEO. Google wants to rank sites that provide users with good experiences. Users also spend more time on well-designed websites, which sends positive signals to Google, leading to higher rankings.
Learn more about the basics of web design
Web design tips
When designing your website, there are quite a few factors to consider.
One of the main tips to remember is that your website is a part of your brand and should reflect that. Make sure that the design of your site reflects your brand since that's how people will remember you.
You should also create a simple homepage with functional navigation. A core aspect of website design is user experience. If you overwhelm your users with too much information on the homepage and confusing navigation, they may get frustrated and opt to leave your site. Keeping your homepage simple and your navigation easy to use will keep users engaged and on your site longer.
One last key tip is ensuring that your site works well on devices of different sizes. You can achieve this with responsive design, which helps your website adapt to devices of all sizes to provide the same experience to everyone.
Web design tools
There are lots of tools that can help you design websites, create graphics, and evaluate your designs. Find some of our favorites at the links below.
Working with a web design agency
Professional web design helps you reach your business goals and ensure your users have the best experience possible. However, not everyone knows the ins and outs of creating a website that can meet their goals while keeping the site user-friendly. Top web design agencies like WebFX can help with this.
Web designers are experts in their craft and have a lot of resources available to them. You can rest assured that your website is in the best hands and will be properly optimized to increase a user's time on page, your page speed, and more.
Professional web designers also have the time necessary to put into your website. If you're trying to do it all on your own, you may feel rushed to finish the web design on top of other business deadlines. A professional design agency can craft your perfect website, giving you more time for other aspects of your business.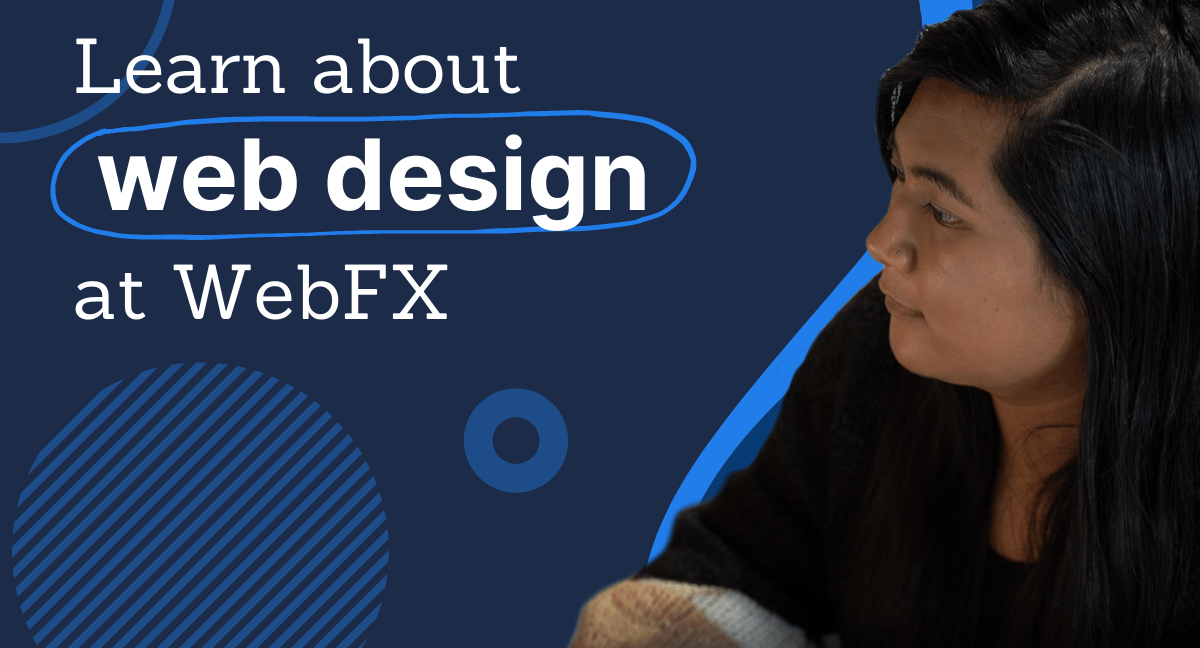 Learn more about web design services
Tips on how to find and choose a web design agency
Web design services
How web design fits into your digital marketing strategy
Your website is the foundation of your online presence. Digital marketing helps you drive traffic to your website, increase your visibility online, and meet your business goals.
Check out these resources to learn about digital marketing strategies to pair with your web design and how these strategies and your website design impact one another.
Web design and digital marketing resources
Learn about addittional digital marketing channels and strategies
Learn more about web design
If you're looking for a web design partner for your business, look no further than WebFX. We're a leading web design agency in the U.S. with more than 25 years of experience. We have a proven track record of increasing client revenue and can take your website to the next level.
For the latest web design information and tips, sign up for our email newsletters.