5 Crucial Online Marketing Strategies
In today's technologically advanced world, it's impossible to attract new customers to your company without marketing it online.
Internet users conduct billions of searches every day, so if you aren't marketing your products and services online, you're not reaching your largest pool of potential customers.
But with so many marketing techniques out there, how do you know which ones will work the best for your company?
On this page, we'll explain the different online marketing strategies you can choose from, why they work, and a basic strategy to get you started on your online marketing journey. If you'd like to speak with a specialist, you can reach us at 888-601-5359.
What is online marketing?
Let's start by defining online marketing.
In short, online marketing is just what it sounds like – a collection of techniques you can use to advertise and sell products or services online. Some marketing strategies allow you to see results quickly, and others take time.
But the goal is the same for all strategies – to drive more traffic to your company's website and convert them into customers. Online marketing can help drive traffic to your physical location, too!
Why does your company need an online marketing strategy?
Simply put, traditional forms of marketing won't produce the same results as an online marketing campaign.
Traditional forms of marketing are sometimes called interruptive marketing strategies because they interrupt people while they're doing other things, whether they're interested in your product or not.
For example, television commercials are a form of traditional, interruptive marketing. Whether a viewer is interested in Kmart's big sale or not, they'll still be interrupted with the commercial between portions of their favorite show.
With online marketing strategies, however, you can spend your budget on reaching users who are actively searching for or have shown interest in your products or services.
With nearly every online strategy, you can target users who want your products or services, so that they're only getting information on what they're interested in.
Regardless of your industry or business model, there are marketing tactics that can work together to successfully advertise your products and services.
Let's take a look at some of the most tried and true online marketing strategies, that are all offered by WebFX.
Independent research from Clutch has named WebFX the
top SEO company

in the United States.

Clutch has personally interviewed more than 250 WebFX clients to discuss their experience partnering with us.

Read More Clutch Reviews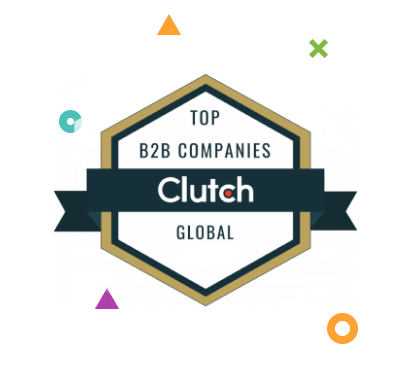 SEO
Of any online marketing strategy, SEO is the most beneficial, and the most important. The results won't happen overnight, but when they do, the impact can be significant.
SEO, or search engine optimization, is the process of optimizing your website so that your pages rank higher in search engine results for specific keywords and phrases.
Most search engine users click on the first site in results pages, and they rarely leave the first page of results to find what they're looking for. That means that it's extremely important to implement SEO so that users can easily find your website.
SEO is made up of several ongoing processes that range from optimizing HTML elements to gaining backlinks.
Here are a few ways that SEO helps your site rank higher in search engine results.
Keyword optimization
To reach your target audience, you have to optimize your website for the keywords that they search.
However, before you can start including important keywords in your content, you'll first have to find what keywords are important to users searching for your products and services.
This process is called keyword research, and there are many online tools you can use to do it, including keywordtool.io, or Moz's keyword Explorer.

These tools will help you to understand how much traffic specific keywords receive, their competition, their potential, and even keywords that are similar that you could potentially rank for as well.
Then, you can include these keywords in specific elements like your page titles and meta descriptions, as well as your site content. That being said, you should make sure to incorporate your keywords naturally, and only where they make sense.
If you use too much of any given keyword, search engines may consider it keyword stuffing – a practice that can harm your rankings and overall digital marketing campaign.
User experience
When you rank well in search results, it's not only because you make use of top keywords in your industry. Google also wants to make sure that your website provides an exceptional user experience for visitors.
User experience is determined by the page load time, ease of navigation, site speed, and organization, among other factors. For example, if your website has a high bounce rate, it likely means you aren't providing the best user experience possible – and making changes to fix these kinds of issues can help you improve your rankings and attract more potential customers.
Quality backlinks
Think of backlinks as votes of confidence from other websites.
When you build a backlink profile for your website that includes high authority websites, Google knows that your information is trustworthy enough to share with its users. This will help your site move up in rankings and attract more search engine traffic.
Content
Publishing original content is another SEO practice that can help your website target more keywords and inform your potential customers.
Google loves to see steady additions of new content to your website, and each page you add is an opportunity to target a new keyword.
You can write about your industry, products, common customer questions, and any variety topics relating to your company.
Site content is also easy to share on social media and in email marketing campaigns, which means you can drive even more traffic to your website.
PPC
PPC, or pay-per-click advertising, is a great way to target valuable potential customers. It's also a popular advertising model for any companies working on a budget, because you only pay when a user clicks your ad, and you choose how much you pay for each click.
The most popular PPC platform is Google Ads, which allows advertisers to place ads in search results for specific keywords. It operates on an auction system in which you choose the keyword that your ad to display for, and choose how much you're willing to pay for each click to your website – whether it be $0.05 or $30.
The more competitive the keyword, the more you'll have to bid per click to have your ad served to users. However, you'll only pay the bid amount when a user actually clicks the ad – so there's no charge for the ads to simply display.
Each ad should direct users to a specific landing page that is relevant to the ad copy and targeted keyword whenever they click.
For example, if you're marketing medical devices and promoting a specific device in your PPC ads, then your landing page should go to a page dedicated to that specific product versus a page featuring all your products.
The landing page should include a call-to-action, a contact form, or a way to purchase the product that you displayed in the ad. After all, nothing is more frustrating than clicking an ad that doesn't take you to the advertised product.
PPC platforms like Ads also offer analytics so that you can keep track of how often users click your ad, how much you pay per day in ads, and other valuable data to help you determine the success of your campaign.
Email marketing
Email marketing allows you to stay in contact with people who have already shown interest in your products and services.
The first step in creating an email marketing campaign is building a list of subscribers. You can do this by adding a form to your website that captures email addresses, using a call-to-action on social media, providing a survey that requires an email address, or in person.
You should never send emails to people that haven't signed up to receive them, though. This is an illegal practice, and one that is unlikely to result in leads.
After you've compiled a subscriber list, you'll need to decide what kind of emails to send. You can use a variety of different strategies to appeal to your customers via email.
You can create a monthly newsletter to inform customers about company news, new products or services, or a new location. You can also include links to your website's blogs and your social media accounts so that all of your subscribers are also able to find you on Facebook or Twitter.
You can also use emails to send coupons to your recipients, or free guides to inform them about common questions within your industry.
Social media marketing
Social media sites are among some of the most visited places on the Internet today. Facebook alone has over a billion users, and Twitter isn't far behind with its millions of users.
Facebook: 2.85 billion users
Instagram: 1 billion users
Twitter: 206 million users
Snapchat: 238 million users
Pinterest: 454 million users
With those kinds of numbers, it's almost guaranteed that at least part of your audience is using these platforms.
Besides sharing content to your friends and followers, social media is great for engaging with current and potential customers. Plus, when your friends or followers share your content with their friends and followers, your potential reach is virtually limitless.
The options are expansive with social media marketing, because there are so many things to share.
You should post often, but not too often – one to five times per month on Facebook and one to five times per day on Twitter.
What you post should be simple and concise, but can be anything that is important to your business. For example, you could Tweet your most recent blog post or article, post Facebook updates about company events, or even hold contests to encourage users to share or retweet your content.
Web design
Marketers sometimes overlook web design as an online strategy, but it is just as important as every other one we've mentioned on this page.
A website is essentially your company's home online, and often the first impression visitors get of your brand. If it's hard to navigate, unprofessional, or disorganized, it may cause you to lose potential customers.
Make it easy for visitors to find what they want by including a navigation bar on every page, and organize your menus in a way that makes sense even for users who've never visited your site before.
Use a consistent color scheme, fonts, and format, and include a number of calls-to-action and contact capture forms to ensure that every page provides an opportunity to convert. Your website should also ideally incorporate a number of multimedia elements such as photos, videos, and graphics to keep visitors interested and engaged.
Our digital marketing campaigns impact the metrics that improve your bottom line.
See More Results

WebFX has driven the following results for clients:

$3 billion
In client revenue

7.8 million
Leads for our clients

5.2 million
Client phone calls
Which channels make up the perfect strategy for your business?
There is no perfect formula for the best online marketing strategy, but you can start by looking at what you hope to gain from online marketing to determine which channels will be the most beneficial.
In general, SEO is the best online marketing strategy for any business. It allows you to attract potential customers to your site when they're actively looking for information on products and services, meaning they're much more qualified than consumers simply watching TV or listening to the radio.
So no matter what your company's specific goals are, you should include SEO in your online marketing strategy to increase your website traffic and attract qualified visitors.
PPC is another strategy that allows you to reach users who are actively searching for products and services, and is a great partner for SEO. When done together, SEO and PPC are a powerhouse combination that allow you to maximize your search engine presence and generate a steady flow of new leads and customers.
Email marketing is perfect for reaching customers that you already know are interested in your products – but requires the upfront work of creating a subscriber list by capturing contact information on your website or in person.
Social media marketing is free and is a great option for any company. You just have to devote a little time and carefully plan your posts.
Web design is crucial to creating a great first impression for your online customers. If your web design is lacking, you could lose customers.
How to create the perfect online marketing strategy
Though all of the channels that we mentioned can drive results for your business, there are a few things to consider before choosing which ones are right for your company.
Budget
Some strategies are more expensive than others, and every company has a budget.
SEO is one of the most expensive strategies initially, but can continue to attract qualified leads for years to come. If your budget only allows for one strategy, SEO should be at the top of your list.
PPC can be expensive for competitive industries, like insurance or healthcare. Still, given then level of control platforms like AdWords allow, it can generally be done on any budget.
And unless you automate them or hire an outside agency to manage them, the only thing that email and social media marketing costs is your time.
Time
Time is another thing to consider when creating your perfect online marketing strategy.
For example, SEO takes time and dedication to create a strategy, and can take weeks to produce results.
Email content takes time to write, and although social media may not seem like a huge time investment, managing your accounts and responding to followers often takes more than many people realize.
Experience
Experience is one of the biggest roadblocks to creating a do-it-yourself online marketing strategy.
SEO, for example, is a process with many different steps and practices – and not all of them can be done with just common sense. You'll need a content writer, someone that knows how to do keyword research, and someone that understands basic HTML, at the very least.
Web design is another important part of your online strategy that not just anyone can do. You'll likely have to hire a designer if you want your website that competes with industry leaders and makes a great first impression on your visitors.
There's a lot that goes into crafting the perfect strategy, and if you don't have the training programs or resources to teach you, you'll likely need to consider hiring an agency for your online marketing needs.
We foster and form long-term partnerships so that your business has long-term results.
Over 90% of WebFX clients continue partnering with us into year 2 of their campaign.
Hear from Our Happy Customers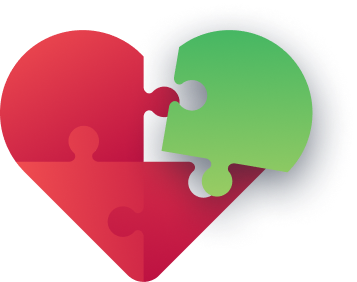 Ready to develop an online marketing strategy for your business?
Creating and managing an effective online strategy is challenging, but one of the most rewarding things you can do for your business. So if you're ready to reach new customers with SEO, PPC, or any of the other strategies we've mentioned above, we'd love to help.
At WebFX, we have experts in virtually every area of digital marketing, including SEO, PPC, email marketing, social media marketing, web design, and more.
We've already helped drive over 7.8 million leads for our clients, and we look forward to driving leads for you!
Contact us today for a free quote!
Earn a 20% greater ROI with WebFX