Internet marketing is essential to private practices in the medical field.
It's the best way to get new patients and establish a regular client base that will visit you for all of their family medical needs.
But medical marketing is unique since there are so many regulations about what you can and can't say, especially when you're getting testimonials from your previous clients.
Call 888-601-5359 to speak with a strategist about how WebFX can create an effective strategy with your patients in mind, or keep reading for a few tips you can use to improve your marketing campaigns.
Mistake #1: Accidentally embarrassing those who need your services
In the medical world, this is by far the most common blunder that Internet marketers make.
Because you're in the medical field, your practice is responsible for helping people improve their health and well-being. And not everyone wants to recognize when they have a lot of room for improvement!
That's why it's so important to consider your past, present, and future clients' feelings whenever you're talking about the services you offer. Some conditions are simply more socially recognized and accepted than others.
This mostly pertains to social media marketing, where you have a direct line of communication with your potential clients. Advertising services for medical issues like liposuction, hair replacement, or other socially-sensitive subjects may not get the results you want, especially if you're trying to get direct engagement from potential clients.
Instead, it's better to focus on your general practitioners or private consultations on these channels, so you can attract those who need your services without violating their privacy.

Hear What It's Like to Work With WebFX!

"WebFX has completely transformed my practice. With their support, I have expanded my practice significantly and grown exponentially. I could not have expanded to this degree, nor this quickly had it not been for the incredible efforts provided by WebFX and my team."
Healthcare
Mistake #2: Choosing the wrong marketing media
Along those same lines, it's also critical that you choose the right marketing channels for your medical practice's message.
If you're trying to get more clients for a socially-sensitive issue, like weight or hair loss, then consider using marketing media where individuals don't have to identify themselves, like search engine optimization (SEO) or pay-per-click advertising (PPC).
These marketing methods allow your potential clients to stay 100% anonymous, so they can privately research medical issues that pertain to them. Whether the client is looking for medical, cosmetic, or any other kind of treatment, you can guarantee that their identity will stay private with you with the right choice of marketing tools.
Choosing the right channels also involves researching where your primary demographic spends most of its time online.
For example, if you primarily help middle-aged clients, you can reach out to them through Google AdSense display ads or simple PPC campaigns on sites they frequently visit.
But regardless of who you're trying to reach, you can always benefit from a strong SEO strategy that helps your site rank in Google and other search engines.
Mistake #3: Neglecting website content
Speaking of Google, if you want your site to show up in the results of the world's most popular search engine, you need to expand it by creating content.
Content is an umbrella term that relates to blog posts, article pages, graphics, and videos (to name a few) that engage site visitors and give them a positive experience with your medical practice.
Content is also essential to ranking in Google search results since it allows you to target different keywords and show up in searches that can get you more clients.
The best ideas for content on your medical practice's site are frequently-asked questions, recent industry news, or anything else that could captivate your audience.
So if you specialize in hair restoration, you can create articles like "when should men start losing their hair?" and blog posts like "recent discovery of male pattern baldness."
Likewise, if you specialize in weight loss, you can write articles about healthy eating habits or the importance of exercise.
Regardless of your specialty, the point is that you can easily find ideas for new web content by considering what your clients want to know most often.
Then, you can take those questions or phrases and enter them into a keyword research tool like Google Ads Keyword Planner, which shows you how many people search for those keywords each month.
It's also important that you stick primarily to highly-specific questions and topics for your content. You could create pages with titles like "hair loss" or "weight loss," but you probably won't rank well for them in Google, since the terms are so general and millions of other sites also have pages about them.
Instead, stick to the specifics that you hear from your clients, especially when you've heard the same questions over and over.
Good agencies have more than 50 testimonials.
Great agencies have more than 100 testimonials.
WebFX has over 1000+ glowing client testimonials.
See What Makes Us Stand out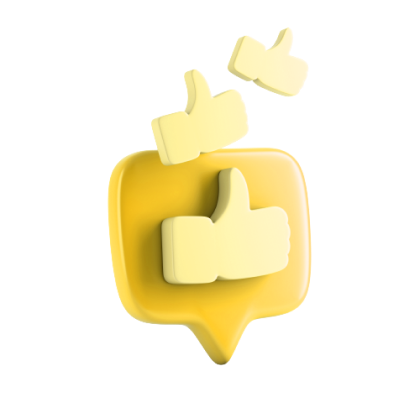 Mistake #4: Not working with a digital marketing agency
If you want the best results for your medical company, work with a digital marketing agency like WebFX. We've been in business for over two decades, and we know how to successfully market businesses online. We have experience serving clients in the healthcare field, and we're confident we can drive real results for your business.
For a free quote, contact us online or give us a call at 888-601-5359!
Earn a 20% greater ROI with WebFX