The 4 Most Important Steps to Building an SEO Silo
A successful SEO strategy requires many different elements. Most marketers know they need to optimize their sites with relevant keywords and build links from high authority sites, but those are only two steps in a lengthy, ongoing process.
There are many others to consider, and one of the most important (yet overlooked) is site structure.
Your site's organization plays a major role in how search engines crawl and understand it. So if yours isn't structured in a way that makes sense to them, you're hurting your chances of ranking well for your target keywords.
SEO silos are a great way to fix this issue. On this page, we'll go over what they are, and how you can use a silo structure to organize your site's content logically.
If you'd like to speak with a specialist about how to create SEO silos, you can reach us at 888-601-5359.
WebFX is a full-service Internet marketing agency that can help you create SEO silos for your company.
CHECK OUT OUR SEO PRICING AND PACKAGES
What is a silo structure?
Your site likely contains information on a wide variety of products or services. With a silo structure, you group all the pages on your site into sections by topic and build those separate groups of information.
This is different from the standard "flat" structure that many sites use, where most of the pages are placed directly in the root folder. This lack of structure makes it difficult for search engine crawlers to determine what your site is about because all of your content is mixed up in one place.
When you group related pages together and organize them in subfolders, you help search engine crawlers determine your site's main topics. You also show that your pages are relevant to searches related to those topics.
Plus, when a visitor arrives at one of your pages, it will be easy for them to locate additional information based on topic.
How to create silos for SEO
Creating and implementing a silo structure requires a significant time investment, but it has an equally significant impact on your overall SEO success.
Here are the four basic steps you'll need to take.
1. Determine the core focuses of your website
The first step to creating a silo structure is determining the core topics of your site. If you offer distinct services or product, these are logical starting points.
If you're an HVAC company, for example, you could create individual silos for heating, air conditioning, and plumbing, as well as any other services you offer. Then, separate your existing pages on these topics into their appropriate groups.
You'll most likely have a few pages that don't fit into your established silos, and for some of them, that's okay. Your "About Us" and "Contact" pages, for example, can stay in your root folder.
If you have a lot of pages leftover, though, look for common themes among them. This is an easy way to identify additional opportunities for content silos on your site.
2. Organize your navigation to reflect your core topics
Once you've selected your core topics, you can organize your site content into separate subfolders for each of them.
Sticking with the HVAC example above, your folders would look something like:
Then, place each of your pages into the appropriate folder. So if you had a page about electric heating at www.yourcompany.com/electric-heat.html, that page would now be located at Then, place each of your pages into the appropriate folder. So if you had a page about electric heating at www.yourcompany.com/electric-heat.html, that page would now be located at www.yourcompany.com/heating/electric-heat.html.
After you organize all of your pages into the appropriate folders, set up 301 redirects for each of your moved pages and update your site's navigation to reflect the changes.
3. Build a strong internal linking structure
Many SEOs focus exclusively on earning links from other sites because they're a major signal of authority to search engines. But internal links are also important for helping search engine crawlers find the connections between your pages.
Add links between the pages in each individual silo wherever relevant. This shows search engines that these particular pages are all related to one another and that your site offers extensive information on their topic.
These links also increase the chances that your visitors will stay on your site and learn more because they make it easy to find related information.
4. Continue adding relevant content to each silo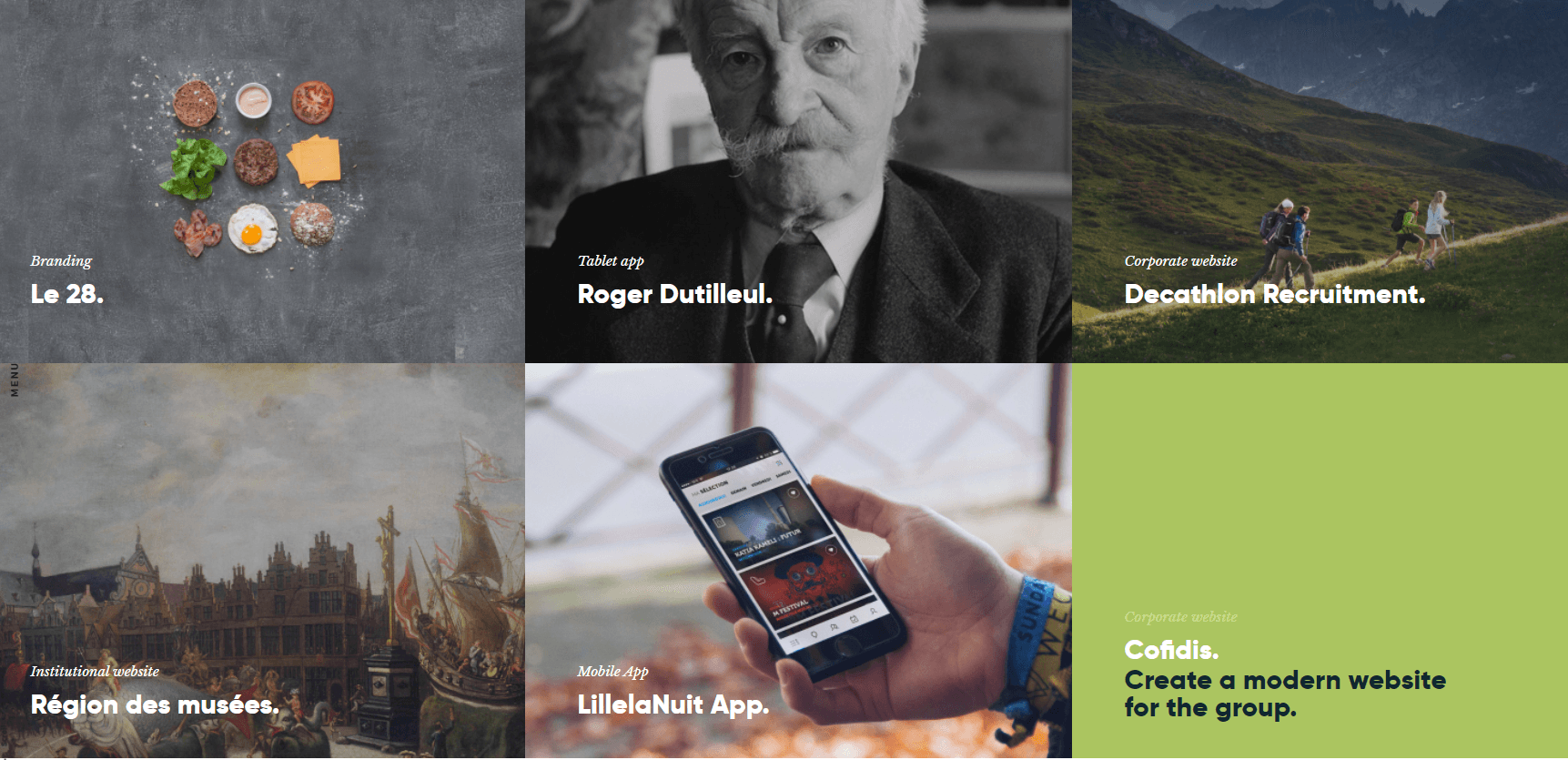 The process of building effective silos for SEO continues after you reorganize the existing pages on your site. These groups are starting points.
Your goal should be to provide comprehensive coverage of your silo topics. Examine the pages in each group and look for any gaps in information, then use these as ideas for new pages.
From there, you can do keyword research to identify additional opportunities for each of your silos. This should be an ongoing process and a major part of your content marketing strategy.
As you continue adding new pages to each of your silos, you show search engines that you're an authority on your chosen topics.
We don't want to tell you about the work we do, we want to SHOW you.
View Our Portfolio

We've built over
Websites
in a variety of industries.
Want to improve your site's architecture?
Site structure is extremely important to SEO, and creating silos is an effective way to organize your content in a way that make sense to both search engine crawlers and human visitors.
If your site's organization could use some work, WebFX can help. We've helped hundreds of clients create effective SEO strategies, and we have years of experience creating logical organization structures for sites in a variety of industries.
Contact us today to speak with a strategist and get a free quote!
How Is Your Website's SEO?
Use our free tool to get your score calculated in under 60 seconds.