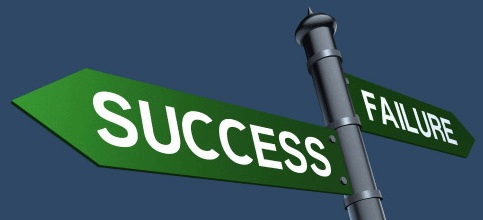 A marketing plan is the basic foundation towards the success of a product or service whether it's offline or online. Various methods can be used to come up with this type of plan. The use of marketing software and templates are the methods popularly used by individuals in coming up with marketing plans.
However, your choice will depend on your situation and how comfortable you are in using it. Below are some of the steps you can follow in order to come up with a well written marketing plan.
Choose the approach you are going to use in writing your marketing plan. If you don't have the selected approach or method with you, you can either download it from our reliable site or buy it directly from the stores. After this, you can download a sample marketing plan online which will give you detailed instructions on how well you can link your sections in order to come up with a well written marketing plan.
The next step is to get started in writing your marketing plan. This point can prove to be a challenge to an individual, especially if you don't have the strategies to help in the writing. However, you can gather information based on your company and its environs in terms of competition, trends, statistics, etc.

which will help in the process of writing your marketing plan throughout. When your resource is internally based, you will be prompted to gather information based on your own business, depending on the size of your company. These can be in the form of pricing, strategies and income statements.

On the other hand, you can also use the knowledge of your employees which will lead you to an understanding of external resources. External resources can include information based on existing articles, research or industry news. Even though you will be prompted to make a printing of the resources, what matters most is the information you will get.
The third step is where you finalize your marketing plan. Writing marketing plans can bring about feelings of exasperation, but upon completion of the writing, these feelings are replaced with feelings of elation as the burden lessens. To achieve this, try setting aside other priorities and focusing more on writing the actual marketing plan. Failing to do so can cause the writing of your marketing plan to continually be pushed back with possibly no completion.

Make a schedule you are likely to follow by setting viable due dates on your calendar while keeping other plans (i.e. meetings) in mind. Such a schedule will ensure you finish writing your marketing plan in a timely manner.
Run thorough tests on your written marketing plan ensuring all mistakes are rooted out. You can use the written marketing plan to execute all other marketing related programs through the year. It is not advisable to keep your written marketing plan in your drawer; rather, you should refer to it now and then in order to help you execute other marketing plan programs.
Biggest Marketing Mistakes:
Not developing a marketing plan.
Not planning a marketing plan.
Not targeting a specific audience – you need to know who you are selling to!
Not developing a clear and consistent marketing message.
Believing your product will sell itself – every product has to create its own reputation and brand awareness in the market before sales can occur.
Not clearly defining the product benefits – why is your product superior to others like it?
Not using wide marketing techniques from offline to online – use all types of marketing techniques from the Internet and TV to radio and leaflets.
Not having a back-end revenue program.
Not having plans/ideas on how you can grow in the future – it's a fast moving world. You need to update your products; otherwise your competitors will overtake you with ease.
Not upselling your products to your existing clients – if your products do have the latest updates, than you need to voice this to your current clients.
Not hiring a marketing firm that will get you the best results – this is probably the hardest bit. Every company out there will tell you they will do the best job, but choosing the right company is difficult. Do your research on the company, ask them to show you their portfolio of the work they have done.

This is necessary because you want to be spending money in all the right areas.
Photo By zaraki.kenpachi
How is your website's SEO?
Use our free tool to get your score calculated in under 60 seconds.
Get posts by email
Join 200,000 marketing managers and subscribe to Revenue Weekly!
"*" indicates required fields
WebFX Careers
Join our mission to provide industry-leading digital marketing services to businesses around the globe - all while building your personal knowledge and growing as an individual.