Compared to other digital marketing strategies, the importance of email marketing is unmatched. It's a powerful tool that companies, from business-to-business (B2B) to business-to-consumer (B2C), can use. Whether you're looking to generate and nurture leads, decrease churn rates, or boost repeat purchases, you can use email marketing to achieve your unique goals.
Looking to get started?
Check out our email marketing guide below and get a great understand of the importance of email marketing!
Here's why email marketing is important — and deserves a spot in your marketing plan:
Keep reading to learn about the importance of email marketing and why using email marketing is one of the smartest decisions your business can make.
For even more email marketing tips, join 200,000+ marketers and check out Revenue Weekly!
1. Gets used by everyone
What do you need to create a profile on Facebook? Or do your banking online? An email address.
Around half of the global population uses email, with more than 3.8 billion email accounts active worldwide.
That's more than the total number of social media users worldwide.
For perspective, Facebook, the world's largest social media network, has 2.3 billion monthly active users. People also actively use their email and check their inboxes. Just check out these findings:
With so many people using email — and using email to make purchase decisions — it's easy to see why the value of email marketing is so high.
That's why it's a smart idea to include email marketing in your marketing plan.
2. Covers the entire buying funnel
Why use email marketing?
Well, besides reaching users directly via their inboxes, email also connects with users in every stage of the buying funnel. Whether someone's in the awareness, consideration, or purchase stage, your business can use email to inform, nurture, and persuade.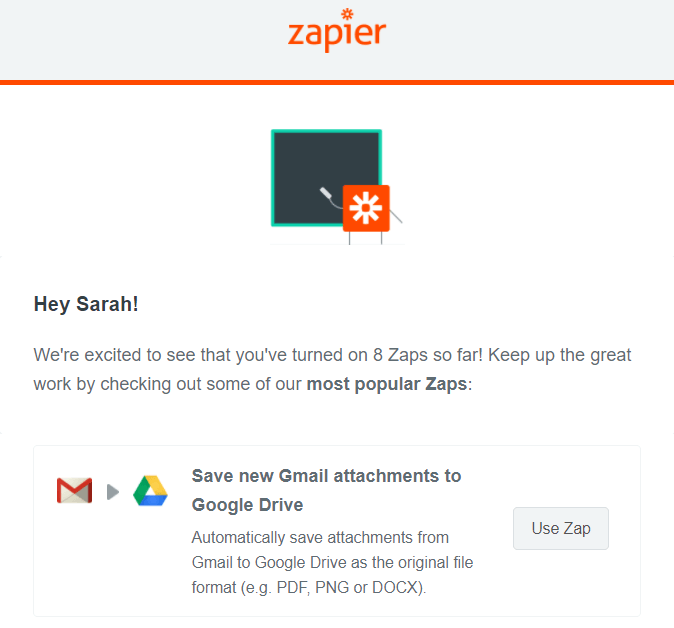 Email also serves a proactive role when it comes to nurturing shoppers and business buyers.
For example, say someone downloads an ebook (in exchange for their email address) about different roofing materials and their pros, cons, and costs.
Based on that download, you can anticipate additional user questions, concerns, or needs.
Follow-up emails can address questions like:
What should I know about choosing a new roof for my home?
How long does a roofing installation take?
What are roofing warranties?
What should I know about choosing a roofing company?
And more
Based on these follow-up emails, you can guide readers from one stage of the funnel to the next. Your email content about how to choose a roofing company, for instance, can give someone the confidence to move forward with hiring someone — and hopefully, that someone is you.
Other digital marketing strategies, like pay-per-click (PPC) advertising, don't have that advantage. Instead, they rely on meeting users when they're ready, like when someone searches for roofing companies in their area.
3. Delivers an unmatched ROI
Companies quickly become interested in the importance of email marketing when hearing about its return on investment (ROI).
On average, businesses will see a 44:1 return, which translates to $44 for every $1 invested. Email marketing generally delivers such a high ROI because:
Cost: Check out reason number four behind why email marketing is important, and you'll learn that it's incredibly cost-effective. Businesses can get started with email marketing without purchasing tools, subscriber lists, or even a design template.
Scalability: Email is also quick to scale. You can create one email and then send it to thousands of subscribers. Even better, you can segment users into specific lists tailored to their unique actions, like downloading a guide about steel roofs vs. a guide about tile roofs.
Automation: Businesses can also get all the benefits of email marketing without investing a significant amount of time. For example, your company can create a drip campaign that automatically nurtures leads for you by sending emails to select audience segments.
Of course, maximizing the ROI and value of email marketing requires some hands-on learning. The following resources can help you get started by exploring the basics of email marketing, as well as sharing useful tips and tricks:
4. Offers a low cost to entry
Price tag
Another reason why email marketing is important comes from its price tag.
Companies can use email marketing for as little as $9 per month. However, some businesses will invest in their email marketing further. These organizations dedicate as much as $1000 per month to managing and improving their strategy.
Low risk
The flexible price tag of email marketing makes it easier to persuade company decision-makers to invest.
It also makes email marketing a lower risk than other strategies, like an ad campaign, which could cost several thousand dollars per month.
Keep in mind that investing in your email marketing strategy can help your business achieve better results.
For instance, an email management tool makes creating segments, sending emails, and measuring email results easier. Most tools, however, require a monthly subscription vs. one-time fee to use.
Try EmailMarketingFX for Managing Your Email Campaign for Free
5. Supports personalized experiences
Personalization is a powerful tool in digital marketing, and it's another reason behind the importance of email marketing. While most personalization in email marketing focuses on addressing users by their first name, you can do so much more.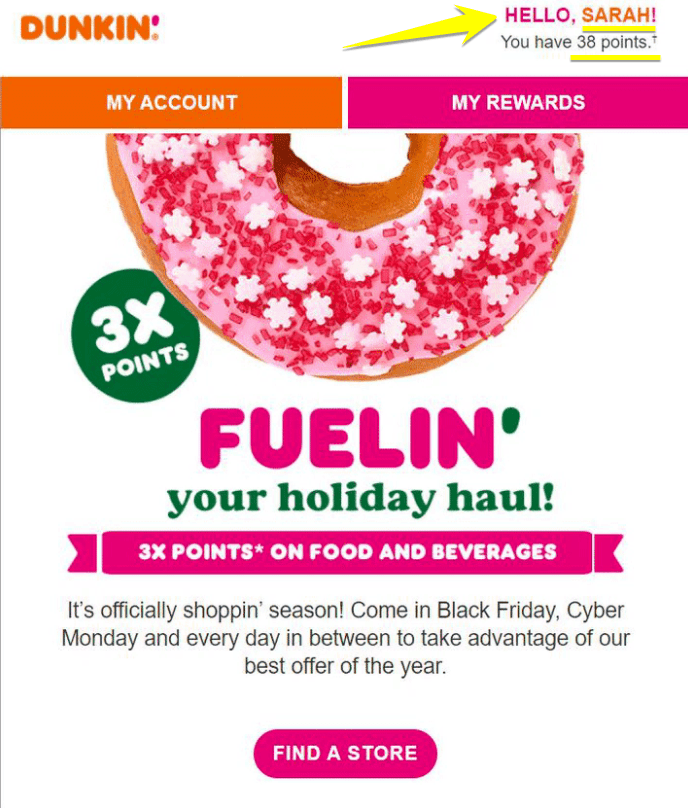 For example, you can:
Create customized journeys based on a subscriber's interests, pain points, or needs
Offer personalized recommendations, like for related products or services
Incorporate a subscriber's information into content, like their location
Tailor send times and send frequency
And more
Subscribers also respond well to personalization, as demonstrated by these findings:
Like any digital marketing tactic, you'll want to use personalization not because you can but because it makes sense.
For instance, when drafting your next email, think about whether personalizing it will deliver a better experience and make your subscriber feel like you created this email just for them.
6. Provides an easy way to measure its performance
If you want to demonstrate the importance of email marketing or any other online marketing strategy, you need proof. Data is one of the best ways to show a tactic works because it provides an unbiased assessment of your campaigns' performances.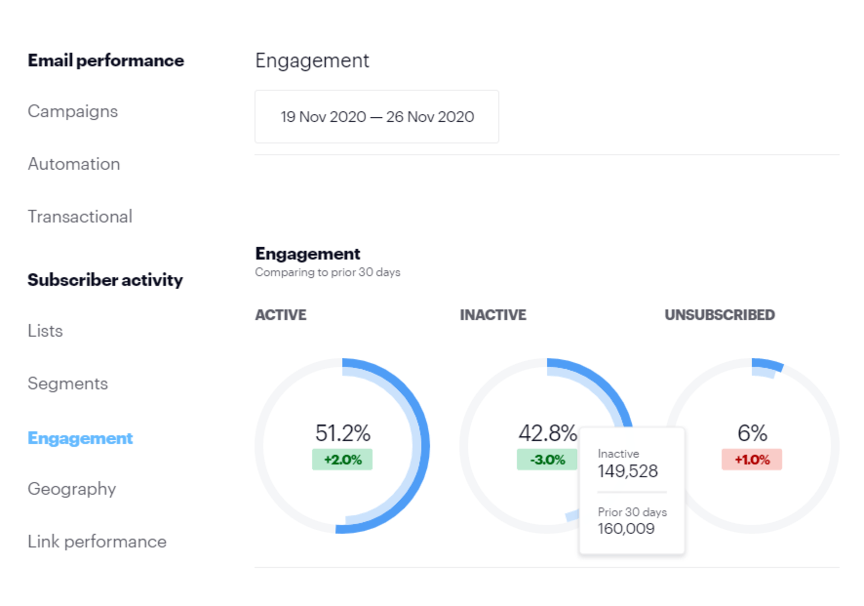 A few metrics that can measure your email marketing performance include:
Conversion rates
Unsubscribe rates
Spam complaints
With an email management tool, like EmailMarketingFX, you can easily access this data. That's why most businesses will invest in email management software because they can automatically track, measure, and monitor their email marketing performance.
The best part is you can often link your email marketing performance with other marketing strategies. For example, in Google Analytics, you can see what website traffic came from email.
Most email management tools will also customize your links within your email so you can see which campaigns generated traffic to your site.
7. Drives constant engagement
Direct connection
Want to alert subscribers to your latest sale? How about your new stock? Or, that new how-to video?
You can do it all with email, which is another reason why email marketing is important.
Email offers a direct connection to your audience.
While you'll still have to compete in the inbox for attention, consistently providing value with your newsletters can make this problem non-existent. If you're looking for tips about how to drive engagement with email, check out these ideas:
Add video to your emails to provide subscribers a different way to engage
Run A/B tests on subject lines to find what elements, like emojis, drive the most opens
Host polls, like on your product's newest color, or giveaways to gather feedback
Value
The best way to improve email engagement, however, is through value.
Research and understand your subscriber's needs and then deliver with your email content. Use forums, social media, and even your sales representatives to learn about your readers and what they're looking to learn and receive.
Bring the importance of email marketing to your business
Why use email marketing? Well, 82% of companies use email marketing, and they invest because email marketing drives real, measurable results.
From online sales to in-store visits to quote requests, email is a channel that businesses can rely on to generate revenue.
Make email a dependable revenue channel for your company with email marketing services from WebFX.
With our custom strategies, email management software, and marketing automation software, we've helped our clients generate more than $3 billion in revenue in the past five years. Check out our email marketing plans and contact us online today — or call us at 888-601-5359!
Check out this additional resource on how to increase email open rate:
WebFX Careers
Join our mission to provide industry-leading digital marketing services to businesses around the globe - all while building your personal knowledge and growing as an individual.