June 21, 2023
12 minute read

Sina is a marketing expert who specializes in SEO, AI, and digital marketing content. With over five years of experience, she's written hundreds of pieces, spanning a variety of topics and industry niches. She loves combining her strong eye for detail and passion for storytelling in her work. You'll find her fruit picking or horse riding at the local farm when she's not writing.
Vanity URLs are distinctive, brand-specific web addresses that replace the long, generic URLs frequently connected to social media accounts or websites. They're popular in marketing since they make URLs easier to remember and spread.
For instance, an alternative vanity URL to the laborious and difficult-to-remember www.facebook.com/profile.php?id=123456789 could be www.facebook.com/yourbusinessname.
You can increase your website's traffic and position in search engine results by including keywords in your vanity link. Search engines like Google heavily consider the keywords present in a URL when determining the legitimacy and relevance of the website.
So, this article demonstrates how a vanity URL can be a complete search engine optimization (SEO) tool to increase your online visibility and draw organic traffic to your website.
These are the topics we'll discuss:
Don't miss our Marketing Manager Insider emails!
Join 200,000 smart marketers and get the month's hottest marketing news and insights delivered straight to your inbox!
Enter your email below:
Inline Subscription Form – CTA 72
"*" indicates required fields
(Don't worry, we'll never share your information!)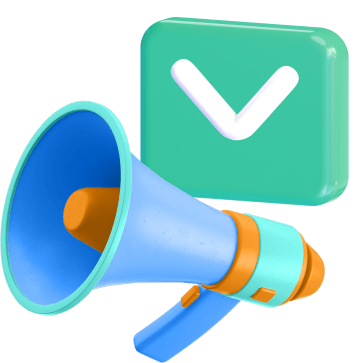 What are vanity URLs?
Vanity URLs are distinctive, personalized web addresses that replace a webpage's long, randomly generated URL. They are frequently helpful for branding and make disseminating and remembering a specific website more accessible.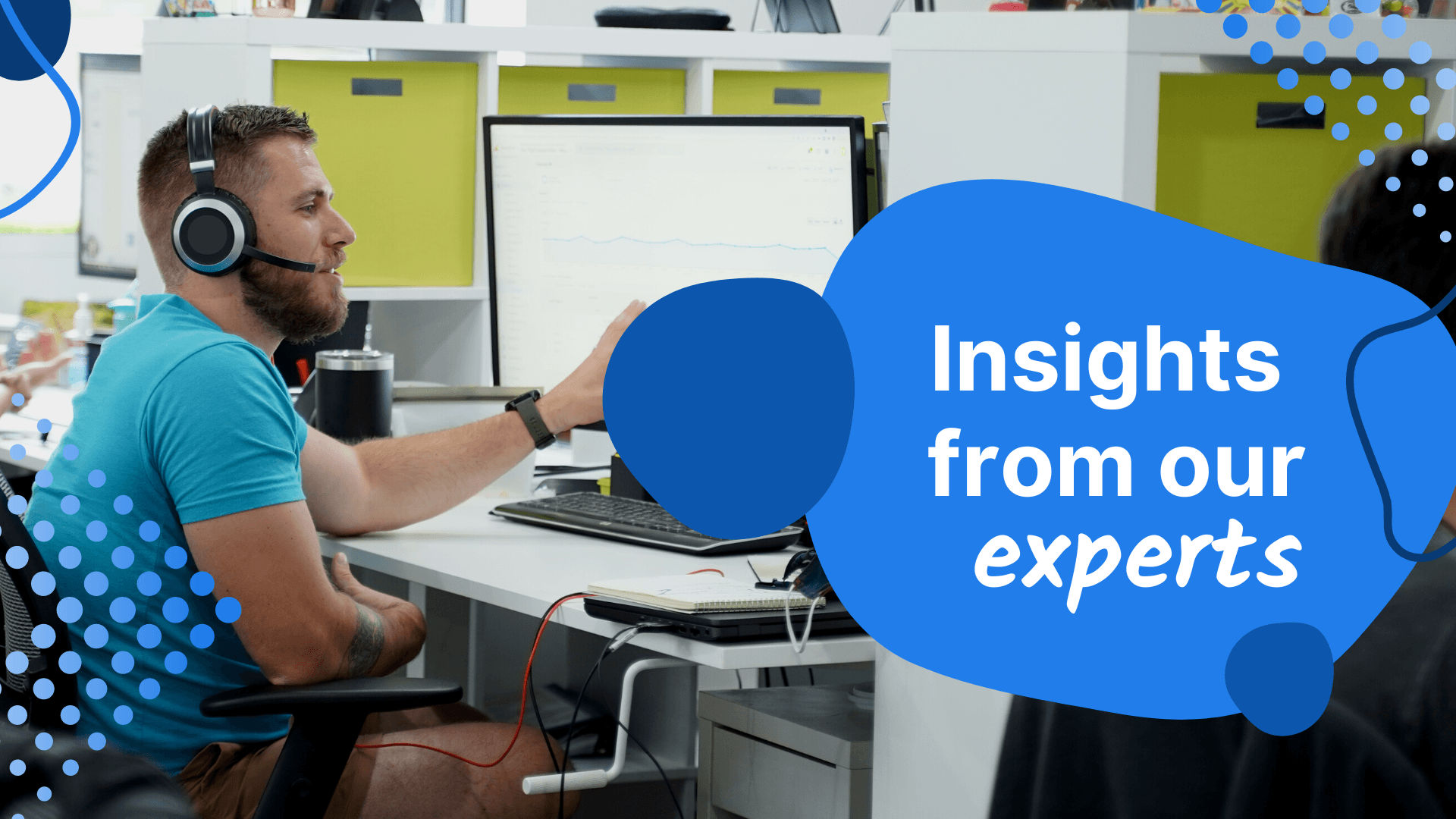 You can use vanity URLs to assess the success of a particular campaign or marketing effort since they make it easier to track clicks and traffic. By making it simpler for users to remember and share the link with others, vanity links may improve the user experience.
5 uses of vanity URLs
Vanity URLs have a variety of uses, from enhancing your brand to making it easier for consumers to reach particular websites. Here are five ways to use vanity Addresses to improve your online visibility and simplify website navigation:
1. Creating a memorable and easy-to-share web address
One of their best uses is using vanity URLs to create a memorable and easy-to-share web address. This approach can be beneficial to advertise a luxury item, event, or campaign. Using a unique and distinctive vanity URL can make it easier for customers and followers to remember and share your website.
For instance, a clothing company might create a vanity URL for a summer sale campaign like "https://clothingstorename.com/summersale," which would be considerably more memorable and shareable than their usual website address.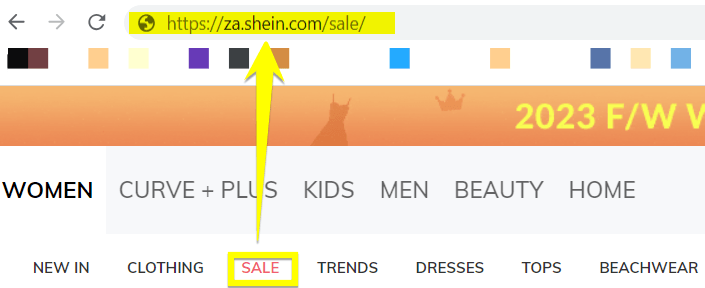 Additionally, this would increase traffic to their website by facilitating customers' search for the special promotion they are interested in.
2. Tracking the success of marketing efforts
You can measure which marketing initiatives provide the most visitors to your company website by establishing vanity links for each campaign. This strategy enables your team to distribute marketing resources and funds in a data-driven manner.
For instance, you could designate different URLs for email and social media campaigns. You can identify which channel is more successful at generating sales by monitoring the traffic and conversion rates for both URLs and appropriately adjusting your company's marketing approach. Doing this can boost your overall sales income and optimize your marketing expenditure.
Also, by developing distinct URLs for each marketing channel, such as social media or email marketing, your team can utilize vanity URLs to monitor the success of those channels. This tracking and analysis is essential to boost your business's marketing initiatives and return on investment (ROI).
3. Simplifying the user experience
Users can quickly reach a specific page without browsing through a complicated website by offering a shorter, more memorable URL. This approach is handy if your company provides a variety of goods or services, since each has a vanity URL that takes consumers straight to the appropriate content.
For instance, if you sell a variety of shoes, you could create vanity URLs — "shoes.com/sneakers" or "shoes.com/boots" — that link customers to the appropriate pages without browsing the entire website.
Additionally, you can improve the user experience and establish a unified online presence by personalizing vanity links to reflect your company's branding or marketing message.
4. Improving SEO
You can incorporate pertinent keywords crucial to your company or website using a vanity URL. This strategy can improve your site's rating in search results by helping search engines understand the content of your website.
By adopting a vanity link like "www.sparklejewelry.com/diamond-rings," a jewelry business, for instance, may include its target term, "diamond rings," in the URL. This way, your page might rank better for users seeking diamond rings.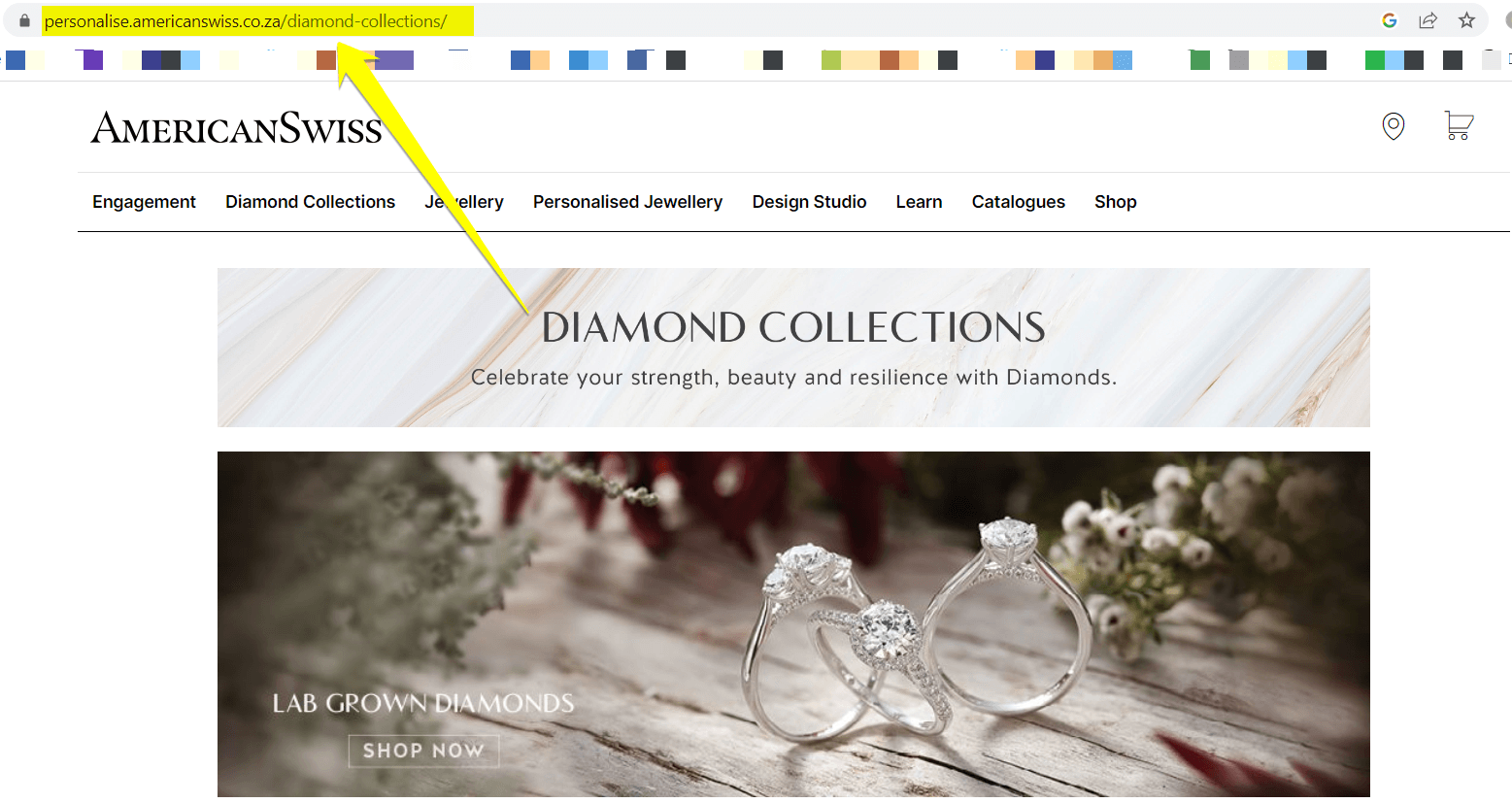 Also, having a simple vanity URL to remember and share can encourage more social media shares and backlinks, enhancing your SEO efforts. Your vanity URL should appropriately reflect your brand and be simple to enter and spell.
5. Building a professional and cohesive online presence
You can establish a distinctive brand identity for your audience by utilizing the same username or handle on all social media sites. Also, this makes it simpler for users to locate and engage with you across various platforms.
It could be confusing to your audience and more challenging for them to discover you if your handle on Twitter is @johndoe and your username on Instagram is @johndoe123. People will find it simpler to interact with you, and your online presence will be more significant if you use the same handle (@johndoe) across various platforms.

Also, having a vanity URL with your name or company name in it might help people remember and spread the word about your profile. In short, utilizing a vanity link is a quick and easy approach to improving your internet visibility and leaving a lasting impression on your audience.
How to create a vanity URL
Establishing a vanity URL can strengthen your brand identity and make it simpler for clients to locate you online. You can set a useful vanity link that stands out from the competition by choosing a memorable and distinctive name while considering the platform standards.
Here are the five quick steps to creating a vanity URL:
Step 1: Choose a unique and memorable name for your vanity URL
The first step is to select a distinctive and enduring name that fits your business identity and is easy for people to recall. This might be your company name, product, service, or target keyword. Some of the best practices for choosing a vanity URL name include the following:
Making it short
Keeping it to the point
Ensuring it's easy to spell
For example, an organization that provides eco-friendly cleaning solutions can use the vanity URL "GreenClean" to showcase its brand and objectives. It's simple, easy to remember, and represents their environmental concern. Consumers will remember it when looking for or recommending cleaning goods to others.
Also, avoid special characters like hyphens, underscores, and dashes to make it easier to type and remember.
Step 2: Check the name's availability on popular social media platforms
Check to see if the platform you want to use supports your name choices once you've narrowed them down. As we mentioned, It will be simpler for clients to locate and engage with you online if you use the same username across all social media sites.
If the name you desire is already in use, consider adding a region or a keyword associated with your company to make it distinctive. Building a great brand identity requires consistency across all platforms, so do your homework and pick a memorable and simple name to discover.
After choosing a name, register it across all channels and update your website and social media accounts to reflect it.
Step 3: Shorten your URL using a link-shortening tool if desired
Next, shorten the URL to make it more accessible and shareable. Simplifying your URL can make sharing content on social media easier and offer insightful information on click-through rates. You can modify your link and track clicks using link-shortening programs like Bitly and TinyURL.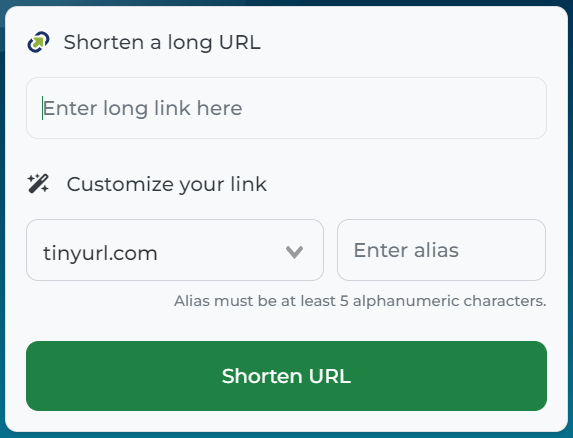 Research your options, as some website builders also offer link-shortening features. Once you've shortened your URL, test it to ensure it functions correctly and links to the page you want. You can create a great brand identity by maintaining a solid and regular online presence.
Step 4: Customize the vanity URL according to the guidelines of each social media platform
Once shortening your URL, it's time to modify it to conform to each social networking platform's guidelines for vanity URLs. It's vital to investigate vanity URL regulations for each social media network before optimizing your URL because they might vary.
For instance, Facebook requires at least five characters and prohibits using specific phrases or symbols, while Twitter sets a 15-character maximum for username length. Instagram has a character limit of 30. However, it does not permit the use of spaces or special characters. Moreover, LinkedIn has unique requirements for vanity URLs, such as the restriction to letters, digits, and hyphens.
Adhering to these standards ensures that your vanity URL is consistent across all platforms and memorable to your target audience.
Step 5: Promote your new vanity URL on your website and social media profiles
Then, to improve brand awareness and raise exposure, publicize your new vanity link on your website and social media networks. Your audience will readily locate and remember your online presence if you add your vanity URL to your website and social media accounts.
You can promote your brand by including your vanity domain, business cards, and other marketing materials in your email signature. Consider having your vanity URL in your advertising efforts to boost clicks and conversions.
Following these steps allow you to build a solid online presence that stands out in a crowded online marketplace.
We don't want to tell you about the work we do, we want to SHOW you.
View Our Portfolio

We've built over
Websites
in a variety of industries.
Vanity URL examples
A distinct and short URL can aid in differentiating one's brand or profile as firms aim for an online presence. Vanity URLs fulfill this need by giving consumers a quick and straightforward way to reach their page. These are a few compelling vanity URL examples businesses and people have employed.
Airbnb
Airbnb's use of a vanity URL An excellent illustration of the advantages of a short, memorable URL for a business is airbnb.com. This company has made a simple and unique web address accessible for customers to identify and share by utilizing its brand name as the URL.
This approach makes it simpler for potential consumers to access their website and make hotel reservations, eventually increasing Airbnb's profitability. For instance, their booking vanity URL is just airbnb.com/contact, which is clear and straightforward to remember.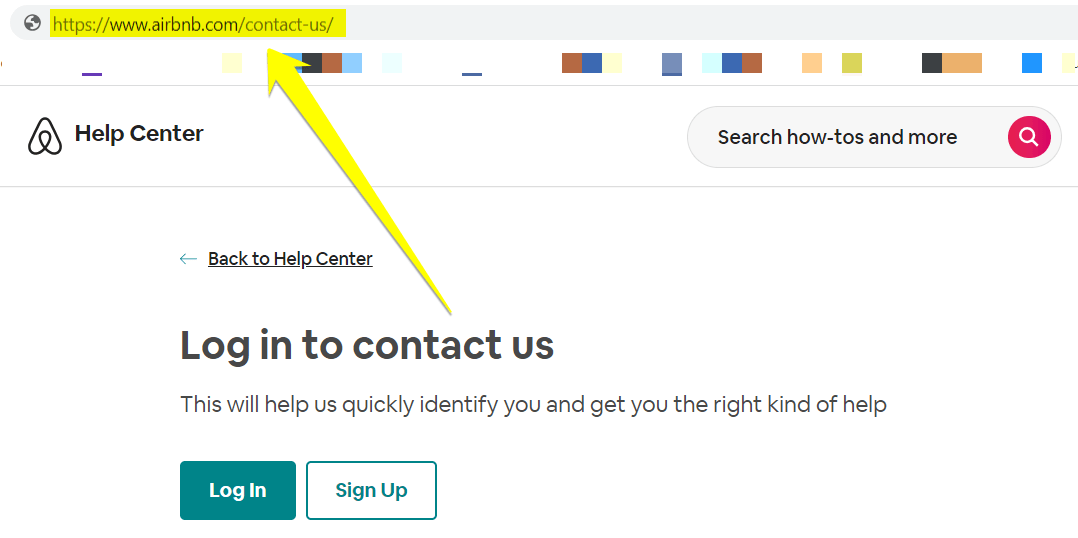 In addition to its website, Airbnb offers practical vanity social networking URLs like:
twitter.com/airbnb
facebook.com/airbnb
instagram.com/airbnb
Customers can locate the company and interact with it on different channels more quickly because of this uniformity across platforms. Using their brand name as the key identifier for their social media presence, these URLs follow the same structure as their website address.
Dropbox
Dropbox employs sensible vanity social networking URLs similar to its brief website address and short URL. For example, its social media profiles include facebook.com/dropbox and twitter.com/dropbox.
This consistency across platforms strengthens the company's brand identity and makes it simple for customers to find and contact the business.
Also, Dropbox's vanity domain for its backup service, dropbox.com/backup, is simple and easy to remember, contributing to the company's increased internet accessibility and visibility.
This company has developed a solid and identifiable brand that connects with its target audience by taking a straightforward and consistent approach to its online presence.
Slack
The domain for the messaging service is "slack.com," which is memorable and straightforward to enter. The company's Twitter handle is twitter.com/SlackHQ, and its Facebook page is facebook.com/SlackHQ, which aligns with its website address.
Slack's vanity URL for its messaging service, slack.com/get-started, is also clear-cut and easy to remember, which improves the company's internet accessibility and exposure.

Customers can quickly identify and engage with the company because of this uniformity across platforms, which also strengthens the company's brand identity.
Time to Level Up Your Sales
Our long list of services helps you grow every aspect of your business with marketing strategies that are proven to increase bottom-line metrics like revenue and conversions.
In the past 5 years, we've managed more than 12.9 MILLION transactions across our client base.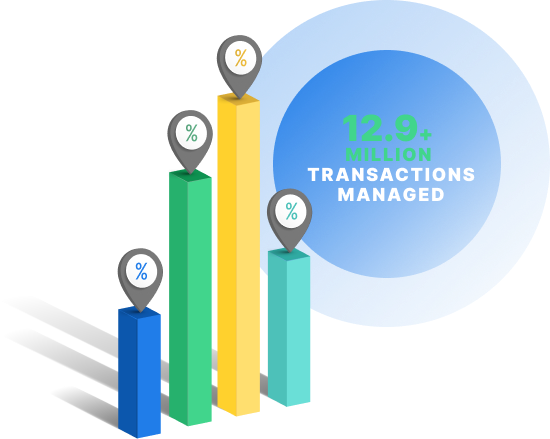 Get the most out of your vanity URLs with digital marketing services
Our team of more than 500 marketers can optimize your vanity URLs to raise brand awareness, boost search engine rankings, and enhance traffic to your website. We'll create personalized vanity URLs that are simple to share, remember, and track using our tried-and-true techniques and tools.
Plus, we provide ongoing support and analytics to track the success of your campaigns and foster data-driven decisions for future optimization.
Contact us online or call 888-601-5359 to maximize the potential of your vanity URLs and take your digital marketing to the next level.
Sina is a marketing expert who specializes in SEO, AI, and digital marketing content. With over five years of experience, she's written hundreds of pieces, spanning a variety of topics and industry niches. She loves combining her strong eye for detail and passion for storytelling in her work. You'll find her fruit picking or horse riding at the local farm when she's not writing.

WebFX is a full-service marketing agency with 1000+ client reviews and a 4.9-star rating on Clutch! Find out how our expert team and revenue-accelerating tech can drive results for you! Learn more
Try our free SEO Checker
Boost your site's search performance with our free SEO Checker. Analyze your website for optimization tips on titles, headers, content, speed, and more. Get a free report now to enhance rankings on Google, Bing, Yahoo, and beyond!
How Is Your Website's SEO?
Use our free tool to get your score calculated in under 60 seconds.
Try our free SEO Checker
Boost your site's search performance with our free SEO Checker. Analyze your website for optimization tips on titles, headers, content, speed, and more. Get a free report now to enhance rankings on Google, Bing, Yahoo, and beyond!