4 Things to Consider Before Outsourcing Your Internet Marketing Campaign
Internet marketing is a multi-faceted process that requires time, resources, and talent to perfect. If you're like many business owners, you wrestle with the decision to tackle Internet marketing in-house or outsource it to professionals. With the fate of your brand's digital presence and potential sales at stake, which choice is best?
Choosing to outsource Internet marketing depends on your business model, resources, and goals. So how do you know if it's the right choice for your company? And if it is, how can you choose a company to trust with your brand's reputation?
Keep reading to find out how Internet marketing outsourcing can benefit your business, and how to find the right vendor for your marketing needs. If you'd rather speak with an Internet marketing specialist, you can reach us at 888-601-5359.
WebFX is a full-service Internet marketing agency that can help your business stand out online.
Why Internet marketing is important
From engaging your audience to closing sales, Internet marketing helps your business achieve significant milestones. With over 51% of purchases being made online, the best place to reach your customers is the Internet.
This may sound simple enough, but maximizing results from digital marketing means taking on many initiatives. These could include SEO, content marketing, social media marketing, and email marketing. After throwing in web design, mobile accessibility, and paid advertising options, the task of Internet marketing as a whole can become a little overwhelming.
As a business owner, it's your responsibility to make sure each project within these areas of Internet marketing is expertly managed, executed, and analyzed. Without the resources to do so, your business may suffer.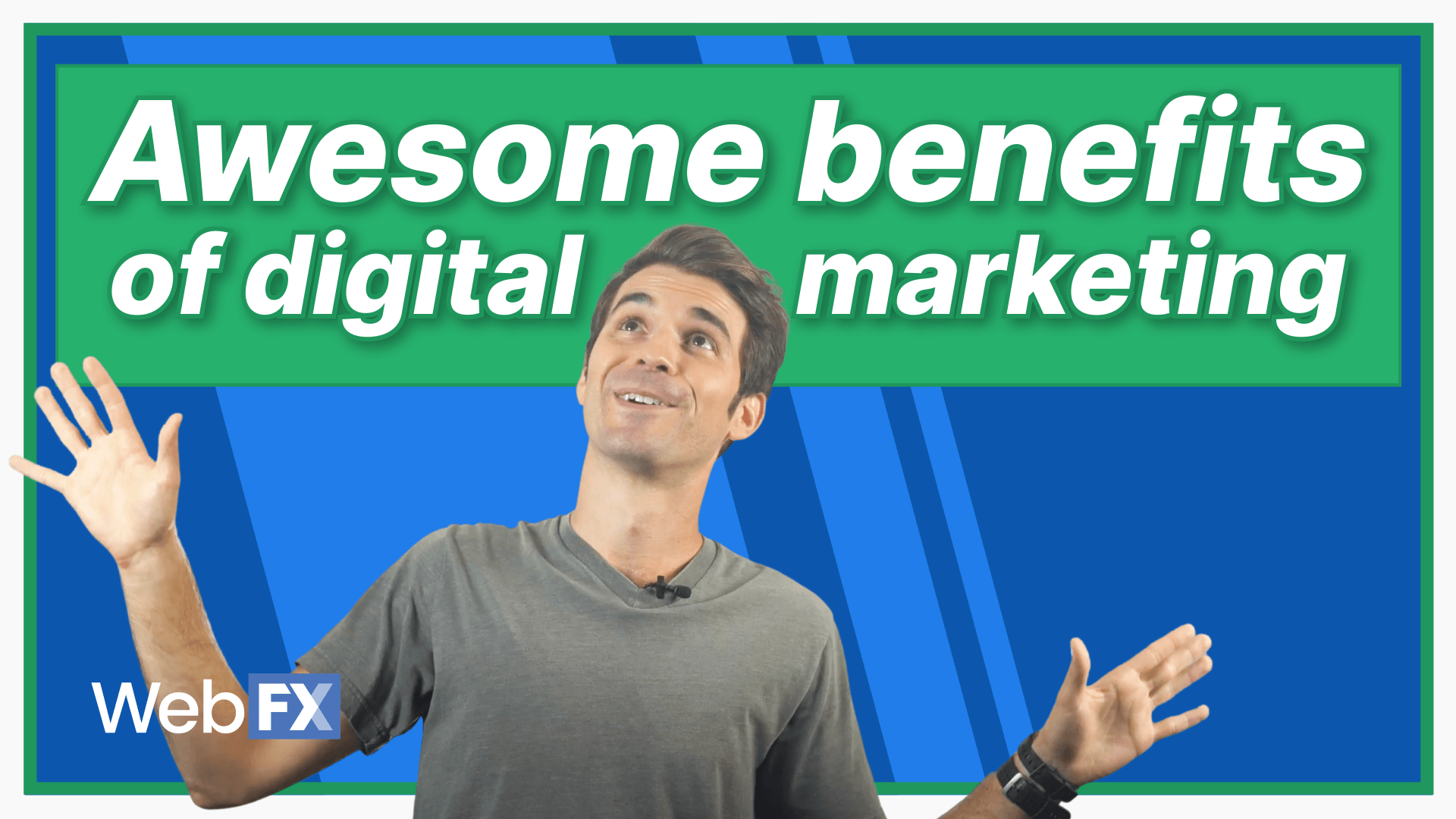 How do you know when it's time to outsource?
If you aren't keeping up with your Internet marketing strategy, struggling to measure your marketing campaign's performance, or are losing touch with your online audience, it's time to consider outsourcing your Internet marketing campaign.
Ideally, when you first realize that managing Internet marketing in-house might be more than your business can handle, it's time to consider looking for help. That being said, not every business is in a position to outsource its Internet marketing.
For example, startups on a limited budget may need to focus on developing their products and services before attempting to improve their marketing strategies.
Time to Level Up Your Sales
Our long list of services helps you grow every aspect of your business with marketing strategies that are proven to increase bottom-line metrics like revenue and conversions.
In the past 5 years, we've managed more than 12.9 MILLION transactions across our client base.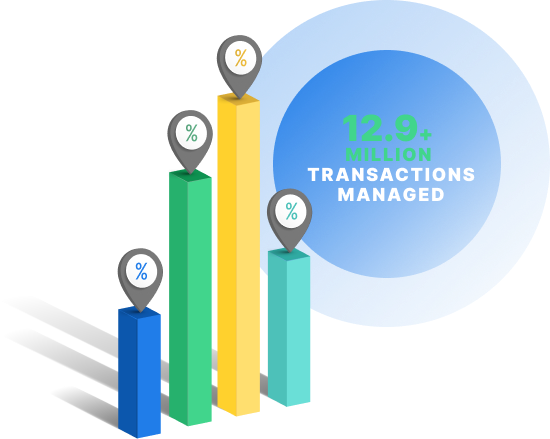 4 things to consider before hiring your chosen Internet marketing agency
If you've decided that outsourcing is the right decision for your company, it's important to take time to weigh your options. You need to be sure that you aren't wasting money on a subpar Internet marketing service that isn't producing results.
Fortunately, there are many helpful options available to you, such as our video (and the written content) below.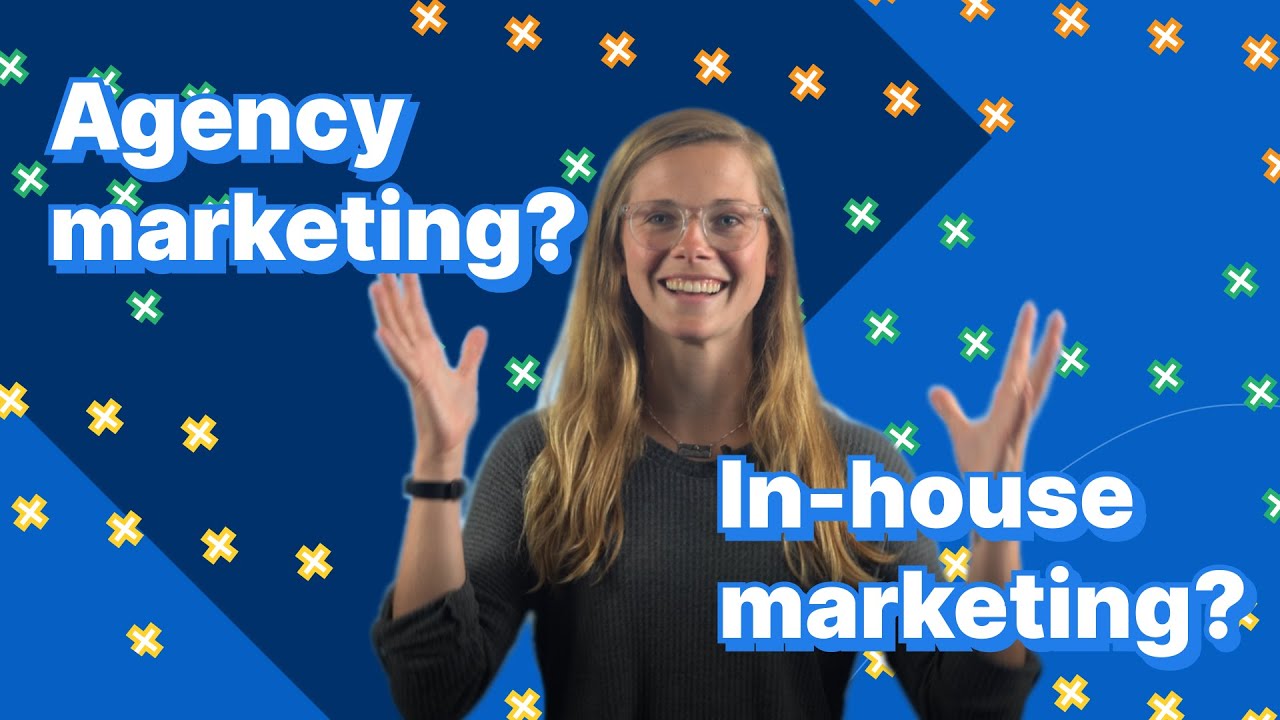 First and foremost, look for a company that you can trust to communicate your business' values and goals. Any Internet marketing agency you hire should take the time to learn the intricacies of your unique business and the industry to which it belongs before exploring your target audience and goals.
Beyond willingness to work with your unique needs and preferences, though, what else should you look for in an Internet marketing company? You should keep these factors in mind when evaluating potential candidates:
1. Transparency
A deterrent for many business owners is an inability to pinpoint exactly what a company provides for the amount being charged. Reputable Internet marketing firms provide a detailed account of services so you know exactly what you're getting for your investment.
Look for detailed pricing information and concrete descriptions of exactly what each company can do for your business. Companies with vague offerings and radical promises are a red flag.
2. Portfolios and case studies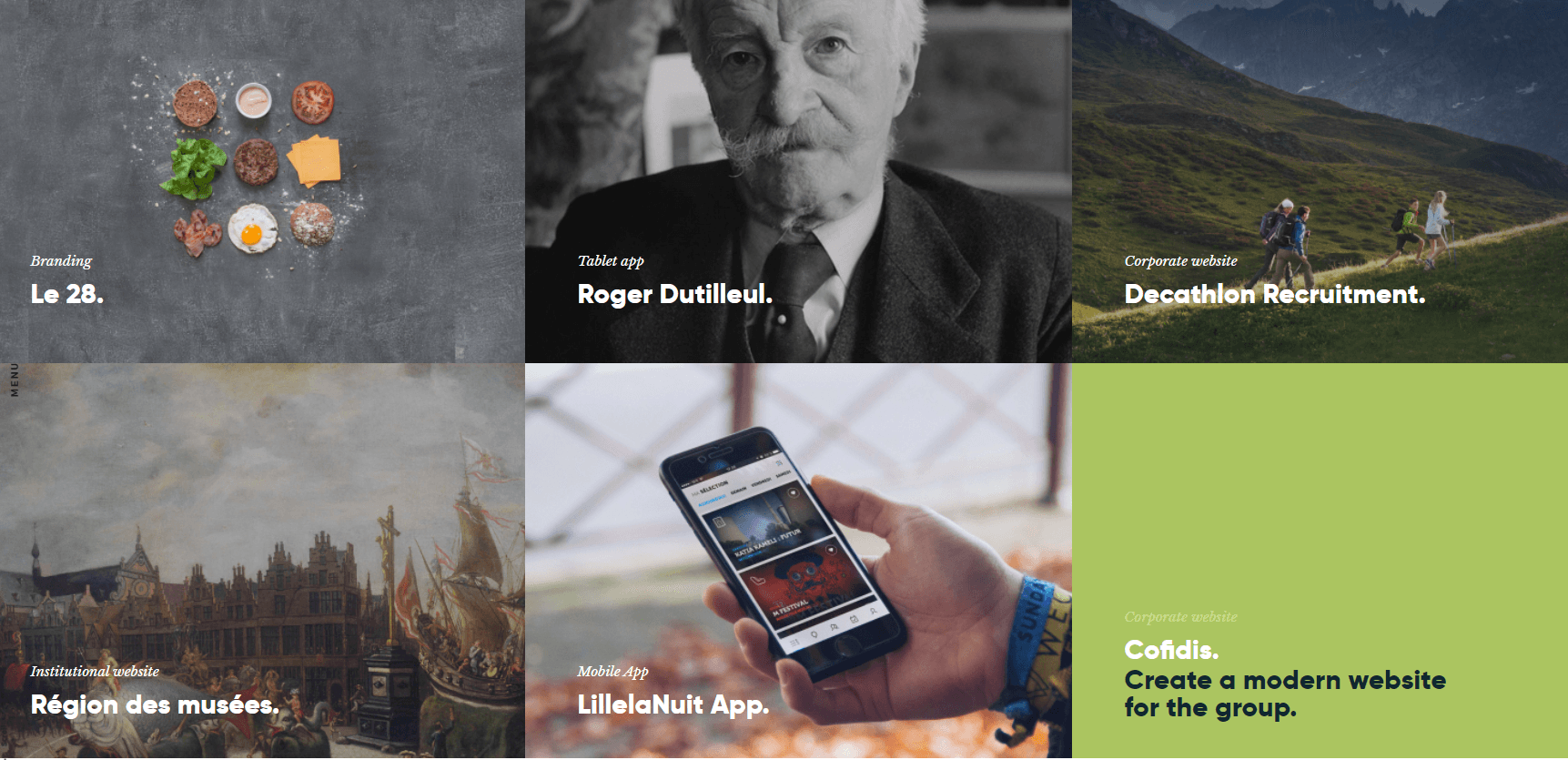 Internet marketing companies worth their while have proof of their capabilities via client testimonials, case studies and online portfolios.
This is where you can see the work an agency is truly capable, and hear from the people who've worked with them firsthand. Choose an Internet marketing firm with the experience serving businesses in your industry and the numbers to back up their expertise.
3. Communication
Before signing any contracts or officially outsourcing your Internet marketing, ask each company how they establish communication with their clients. You should know ahead of time how often you can expect progress reports, and what kind of information will be included.
A common fear among business owners involves not knowing what's going on with their Internet marketing progress and goals. Professional firms remedy this concern by offering regular progress reports detailing the tasks completed, ongoing projects, and results.
Work with a firm that is committed to keeping you in the loop about changes in marketing strategies, initiatives and outcomes.
4. Contracts
Before entering into a contract for outsourced marketing services, carefully review the service contract and negotiate amendments, if needed. Remember, you're committing to a monthly expense in exchange for professional digital marketing management.
Be sure that you're certain of which services you're receiving, their frequency and cancellation or modification terms before signing on the dotted line.
Our digital marketing campaigns impact the metrics that improve your bottom line.
See More Results

WebFX has driven the following results for clients:

$3 billion
In client revenue

7.8 million
Leads for our clients

5.2 million
Client phone calls
The benefits of Internet marketing outsourcing
Once the task of outsourcing is complete, there are many reasons to rejoice. Remember the time and resources it took to keep an updated editorial calendar, coordinate content distribution, engage with followers on social media and so on?
Choosing to delegate Internet marketing to professionals eliminates the overwhelming feeling of seemingly unending tasks.
Here are just a few of the other benefits of working with an outside agency:
It's easily scalable
As your virtual audience grows and business needs change, outsourcing Internet marketing enables you to easily adjust your service level. Over time, your digital marketing firm will be able to pinpoint both successful and unsuccessful marketing campaigns, and do more of what works (and less of what doesn't).
It ensures that you stay up-to-date
As a business owner, you have enough on your plate without worrying about staying up-to-date with marketing trends. It can be extremely frustrating to invest time and energy into a site or campaign only to find out that it's outdated within a month or two.
Outsourcing will ensure that doesn't happen.
A dedicated Internet marketing agency doesn't just like to keep up with marketing trends, it has to. Staying on the cutting edge is what keeps them competitive. Because of this, you can be sure that your marketing strategy is always current.
Outsourcing your Internet marketing is a big decision, but it can work wonders for your company's visibility and lead generation online.
We can take on your Internet marketing campaign
If you're considering outsourcing for your company, we'd love to hear from you. At WebFX, we'll get to know your business and develop a strategy tailored to your needs.
Contact us today to speak with a strategist! We'll be more than happy to answer any questions you may have, and we're confident that we can deliver the results you need.