How To Get Links and Traffic for Subsidiary Sites
When you create a site for one of your subsidiary companies, you want that site to be as well-designed and impressive as the site for the parent company.
You also want it to target the right niche, so you can draw more traffic, convert more customers, and build your subsidiary into an industry authority. There's just one problem: Where do you start?
If you want to get traffic and links for your subsidiary website, you're in the right place. On this page, we'll discuss key traffic-earning and link-building strategies that can help your company's subsidiaries earn more and grow.
If you'd like to speak directly with a specialist about how you can gain links and traffic to your subsidiary site, you can reach us at 888-601-5359.
Use blogs and articles to get traffic
If you want to get traffic and links for a website, you have to give people reasons to visit your site in the first place. Unfortunately, just having a website isn't enough of a reason.
To incentivize new visitors and links, you need to create a content strategy for your site. That strategy should include schedules for content like blog posts, article pages, infographics, videos, and more — all of which should relate directly to your subsidiary's niche.
This is important because without content, your site doesn't provide any value. If it doesn't have information that could help your prospective customers, they simply won't be interested.
The first way to fix that is to create a blog that you regularly update. Blogs should include written content that covers topics that are relevant to your industry. Those topics can be news, industry trends, your thoughts on a specific issue, or anything else that your niche would find helpful.
And blogs don't just help you create new content. They also help you establish yourself as an industry authority, so your audience knows they can trust you more than your competition.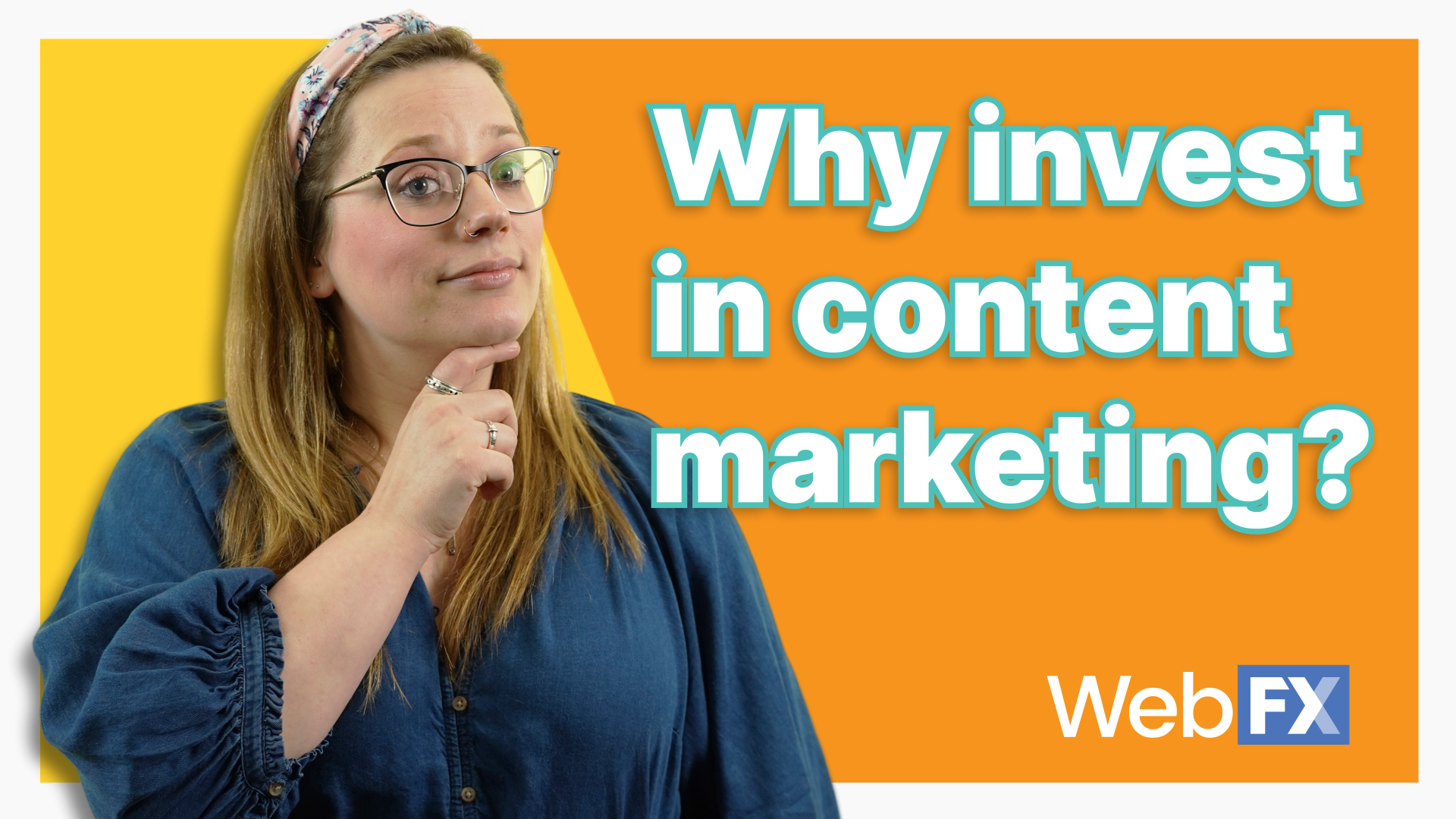 Article pages are another way you can expand your site with helpful content. Articles should cover common questions that people in your niche have for your industry. By preemptively answering those questions, you can rank for them in search engines like Google.
Then, once someone types that question into Google, they can find your subsidiary's website and go to it right away.
That gives your subsidiary a new potential customer for only a few hours of work!
If you do that repeatedly, your blogs and articles will pay for themselves (and then some) in no time.
Get links with data-driven infographics
Everyone likes infographics. They're fun, attractive representations of data that show readers bite-sized facts. But what goes into an infographic? And how do they earn links?
The first part of any infographic is choosing a topic. Take a few hours to brainstorm and research lots of different topics that your niche would find interesting. These topics should all be related to your niche in some way to encourage readers to share them with more potential customers.
This approach gives you the potential to go viral, which can draw thousands of new visitors to your site under the right circumstances.
Once you have a topic, research it as thoroughly as you can. Keep an eye out for any data — especially numbers — that you can use in your infographic. Those numbers may not look like much right now, but they're infographic gold. People want to be able to look through an infographic in a matter of moments to absorb its content. The easier that is, the more your visitors will like what you've created.
After you have your infographic researched, you should create a rough sketch. Most of the time, infographics are vertical, so people can continue scrolling to find new information. Horizontal infographics are out there, but they're few and far between, and we don't recommend them.
Once you've laid out what you want to include, either design the graphic or hire a freelance designer to do so. And once it's done, publish it on your site. Now that you have the infographic on your site, it's time for you to promote it!
Find websites that have covered similar topics and email them about your new infographic. If they think their readers would be interested, and are willing to share it on their site, they'll typically include a link back to the page on your site where it was originally posted. The more links you can get to your site, the higher your pages will be able to rank in search engine results.
That means every link you get for an infographic helps your blog and article content show up higher in search results for your targeted keywords, which gives you a bigger audience and more potential sales.
You can continue to create new infographics in order to keep links coming to your site. And as you build your site's authority, your subsidiary will be able to stand on its own and draw new customers online!
WEBFX CREATES CUSTOM INFOGRAPHICS FOR YOUR COMPANY!
WebFX can get traffic and links for your subsidiary's new site
At WebFX, we've worked with brands that have just started websites for subsidiary companies. Our talented team of marketers is up to the challenge of drawing traffic and earning links for your new website, so you can grow your bottom line.
Whether you've just founded a subsidiary or you're just starting its website now, we'll help you turn it into the industry powerhouse that you want. Contact us today to create an Internet marketing plan for your subsidiary's new website!
How Is Your Website's SEO?
Use our free tool to get your score calculated in under 60 seconds.