12 minute read
Sarah Berry is a Google Analytics-certified Web Marketing Consultant at WebFX. She's written over 400 articles on digital marketing, covering topics like SEO, CRO, and Amazon. When she isn't polishing her Time Magazine Person of the Year Award, she's spending time with her flock of ducks.
So, you want to learn how to sell on Amazon successfully? Well, you've come to the right place. Whether you already sell on Amazon or want to get started, this guide shares how to successfully sell on Amazon as a small-to-midsized business (SMB).
Keep reading to get started, and for more tips on how to sell your products online, sign-up for Revenue Weekly!
1. Review Amazon's seller fees – http://https://www.youtube.com/watch?v=WHxR7oKMWdU
Every SMB should know how much it costs to sell on Amazon before selling on Amazon. For example, your business will likely pay $39.99 per month to operate as a Professional seller, which is ideal for companies selling more than 40 products per month. Plus, as a Professional seller, you can advertise your products on Amazon.
Additional fees you should consider are:
Fulfillment by Amazon (FBA)
Referral fees
Shipping fees (for sellers that fulfill orders without FBA)
Once you review all your potential fees, you can determine your overhead and profit margins for SMB Amazon marketing.
2. Use third-party tools for selling on Amazon
If you want to learn how to sell on Amazon successfully, you need to know which tools to use. You can save yourself valuable time by using Amazon seller tools to accomplish tasks like:
Product pricing
Email marketing
Amazon FBA management
And more
A few examples of some popular tools that Amazon sellers use are:
Of course, your business will want to research and test the different tools available. Once you do, you can decide on the best tools for your company and its processes. Keep in mind, if you partner with an agency or consultant to manage your Amazon Store, they'll likely have a toolkit, which saves you a step!
(and money!)
3. Determine a profitable (and competitive) product price
The best way to sell on Amazon is by driving a profit, which is why your business must set profitable (and competitive) prices for its products. Since you've researched Amazon seller costs, including the prices of third-party tools, you have an idea of how much selling on Amazon will cost your business. Now, you need to use those expenses to shape your product pricing.
Besides considering your costs, you need to consider your competitors' pricing. That's because pricing is a critical factor on Amazon. In addition to influencing shopper decisions, price also affects your placement in search results on Amazon.
If you have a competitive price, you have a better chance of ranking higher in Amazon search results. That's why, when determining product pricing, you need to research your competitors on Amazon and decide if your business can compete. So, go ahead and ask questions like:
Who are my competitors on Amazon?
What are my Amazon competitors selling their products for?
Can our business compete with those prices — or justify having a higher price?
If your company can't compete with competitor prices, take a step back and rethink your strategy.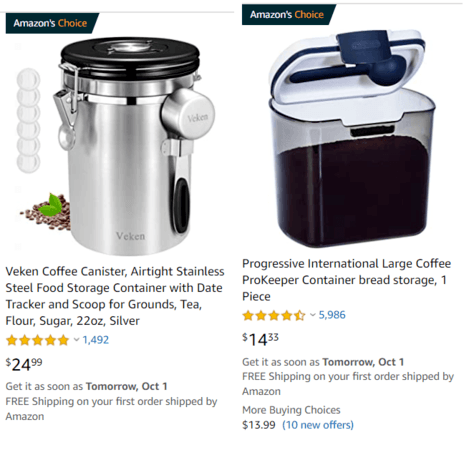 Maybe you're focusing on the wrong competitors, for example. If you offer stainless steel coffee storage containers, don't worry about businesses selling plastic ones.
Focus on the most similar competitors, and you'll likely discover accurate pricing your company can match.
4. Join Amazon Brand Registry to protect your brand from knock-offs
Signing up for Amazon Brand Registry is another tip for how to sell on Amazon successfully as an SMB. Amazon Brand Registry is a free program (from Amazon) that protects your brand and its product listings on Amazon.com. Sellers, especially SMBs, should use this program because it proactively combats knock-off products and trademark infringements, which can affect your sales on Amazon.
If you want to join this program, you can complete the process yourself or work with a consultant.
5. Select the most relevant categories for your products
Mastering the basics, like classifying your products into the appropriate categories, is another solution for how to sell on Amazon successfully. Product categories play a critical role on Amazon because they help users filter search results. For example, someone looking for a food storage container may filter their results with categories like: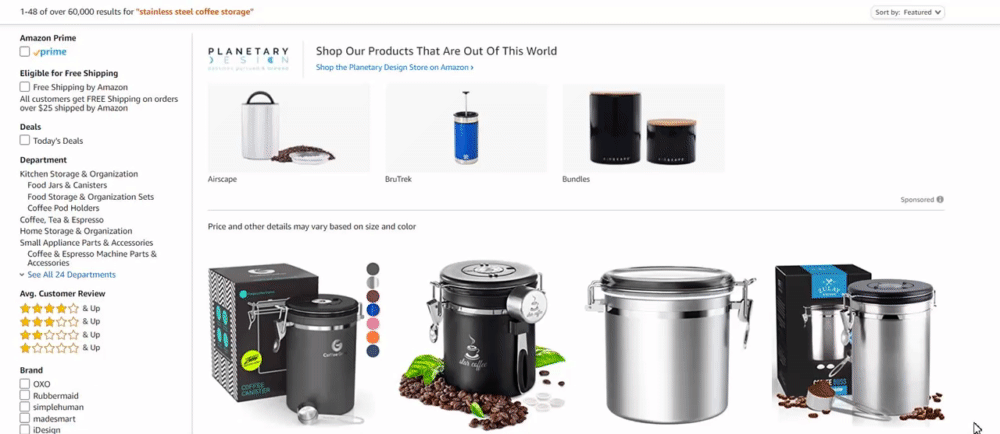 If your business sells food storage containers and doesn't use those categories, you exclude yourself from this shopper's search results. Use those categories, though, and you can earn a spot in this shopper's cart. You can start categorizing your products with Amazon's Product Classifier tool.
6. Open an Amazon Store to showcase all your products
One of the best ways to sell on Amazon as an SMB is with an Amazon Store.

An Amazon Store is like a dedicated storefront for your business on Amazon. People can visit your Amazon Store to view all your products, which you can categorize into sections, like "Boots," "Sneakers," or "Sandals." Keep in mind that only Amazon Brand Registry members can open an Amazon Store.
If you decide to create an Amazon Store, it's easy with Amazon's drag-and-drop builder. You can also hire an agency like WebFX to build your Amazon Store. Besides designing your Store, we also create and optimize your product listings for Amazon SEO so you can earn more sales by ranking higher on Amazon.
7. Upload professional, high-quality product images and videos
Visuals are everything — especially on Amazon. Since online shoppers can't see your products in person, which would allow them to touch and interact with them, your product listing's multimedia needs to simulate an in-person experience for users. When it comes to product listing multimedia, you have a few options, including:
For the best results, use both these options. With images, for instance, provide a basic stock image of your product. You should also upload some lifestyle pictures, which will show your product in action and demonstrate how people can use your product.
Videos can work similarly. They can show your product's designs and features so shoppers have a better understanding of what your product looks like and how your product works. If your product requires any setup, a video can also serve as a helpful guide.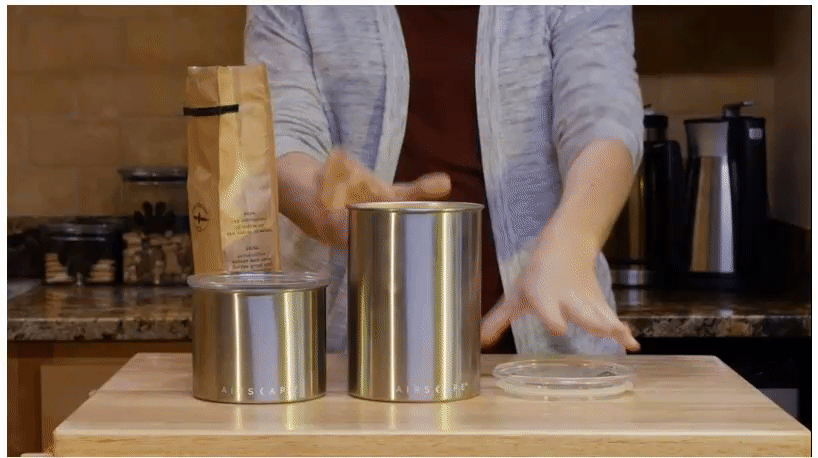 Invest in high-quality images and videos, and you can increase your Amazon sales.
8. Optimize product listings for Amazon SEO
Amazon SEO is the foundation for how to sell on Amazon successfully. Without Amazon SEO, your product listings will struggle to appear at the top of Amazon search results, which will impact how many people find your products and buy them. Even if you're an established brand, skipping SEO can stop you from reaching sales goals.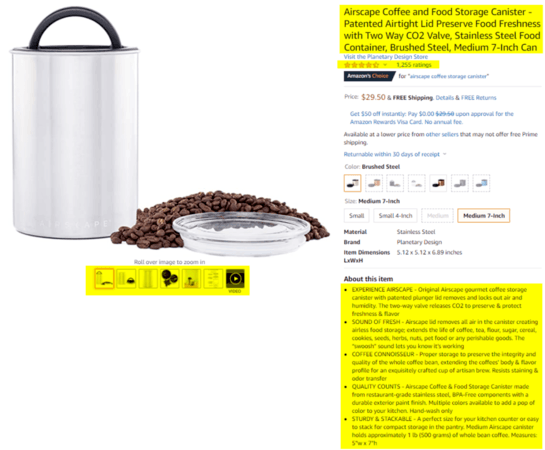 Optimizing your product listing for Amazon SEO involves several steps, including:
Researching keywords that shoppers use to find products like yours
Incorporating the most valuable keywords into your product listing's title
Selecting the most appropriate product categories for your listings
Writing bite-sized product features that highlight your product's benefits
Using relevant keywords in your product listing's description
Uploading high-quality product images
Earning positive and verified reviews on your listing
Having competitive product prices
Amazon SEO isn't a once-and-done task, either. Even after optimizing your listings, you'll want to continue monitoring their rankings in search results. Based on their rankings, as well as changes in search trends, you'll want to continue optimizing your listing, so it appears at the top of search results most valuable to your business.
If you don't have the time or know-how for Amazon SEO, you can partner with an Amazon SEO agency.
9. Launch products with limited-time promotions or offers
When getting started on Amazon, many businesses will run limited-time promotions or offers. For example, you could launch a product and offer a 5% coupon or a $5 discount. This strategy can sometimes motivate shoppers to buy your product because they're getting a deal compared to the usual price.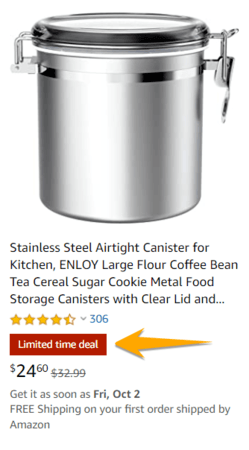 Of course, if your business decides to run a promotion, make sure it's a profitable one. You still want to earn money on the sale, even if you offered the product at a discounted rate. If you don't, you could set your business up for failure on the ecommerce site.
10. Provide fantastic customer service to shoppers and customers
Any company looking at how to sell successfully on Amazon needs to prioritize customer service. Amazon is a vast marketplace with over one million SMBs on the site. You're likely not the only one selling a product like yours, so you need to offer a quality product and unmatched customer service.
If you don't, people will go elsewhere.

You can focus on customer service before and after someone buys your product by:
Answering questions in the "Customer questions & answers" section
Following up with customers that post a review that shares issues or problems
Updating product information based on common questions
Incorporating customer feedback into future product designs
While reviews get most of the attention when talking about how to sell on Amazon successfully via great customer service, your business should not buy reviews. You want to earn Amazon reviews through accepted practices, like via the Amazon Early Reviewer Program or the "Request a Review" tool.
11. Get professional help optimizing and advertising your product listings
SMBs can also help themselves sell on Amazon successfully by getting professional help. While Amazon provides your business access to a vast marketplace, it also introduces a lot more work. Besides creating your Amazon Store and uploading your products, you also have to handle order fulfillment, customer support, and more.
It's enough work for a full-time team member (or more, depending on the size of your catalog). That's why SMBs will enlist the help of an Amazon marketing agency, which is usually more cost-effective than recruiting, hiring, and training another in-house team member — or two, depending on your needs. With an Amazon marketing agency, you can offload the tasks you can't handle, like managing your Amazon SEO and ad campaigns, and get a team of professionals to do them instead.
This approach can help you sell on Amazon successfully right from the start. If you're curious, yes, WebFX is an Amazon marketing agency. We have an impressive track record too.
Just in the past five years, we've helped our clients manage over 12.9 million transactions and earn over $3 billion in revenue, so we know the impact an Amazon agency can make on an SMB.
Time to Level Up Your Sales
Our long list of services helps you grow every aspect of your business with marketing strategies that are proven to increase bottom-line metrics like revenue and conversions.
In the past 5 years, we've managed more than 12.9 MILLION transactions across our client base.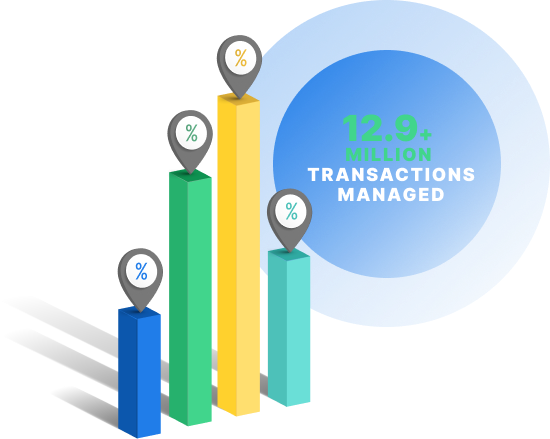 12. Run A/B tests on product listings
Another way your business can learn how to sell on Amazon successfully is through A/B tests. With A/B tests on Amazon, you can learn more about your target shopper and what motivates them to purchase a product or pass on it. While Amazon doesn't offer a built-in solution for A/B testing, there is a third-party tool you can use: Splitly.
You can use Splitly to upload "A" and "B" versions of your product listing that test different:
Prices
Features
Images
Descriptions
Then, you can use the results to improve your listing and its conversion rates. For example, if you discover more shoppers will purchase your product if you mention its warranty in the product description, that translates to more purchases and more revenue.
13. Read your Amazon Seller Central reports regularly
Your reports in Amazon Seller Central can also provide answers for how to sell on Amazon successfully. These reports, which you can access through the "Reports" tab in the main menu, allow you to analyze your Amazon performance. You can see which products get the most sales, drive the most revenue, and more.
Based on these reports, you can build a strategy for marketing and advertising your products. Instead of advertising all your products, for instance, you decide to invest your ad spend on the products that tend to earn the most sales. Meanwhile, those low-performing products get more of your attention when it comes to SEO, so you can increase their visibility (and chances of getting a sale) on Amazon.
Overall, aim to look at your Amazon Seller Central reports on a monthly and quarterly basis. Depending on your business, you may look at these reports every week. Keep in mind that when you first begin selling on Amazon, you should wait at least two weeks before the first look.
The first step to increasing your SMB's Amazon sales is getting a FREE proposal.
One of our experts will be in touch within 24 hours!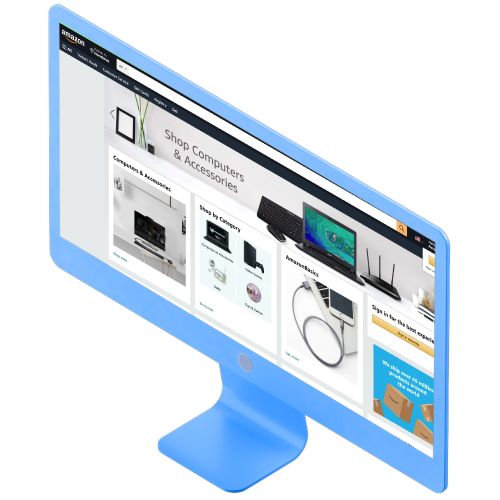 Learn how to sell on Amazon successfully with an Amazon marketing agency
Learning how to sell on Amazon successfully as an SMB takes time.
You have to figure out the best practices, requirements, and tricks that come with selling on the world's biggest ecommerce marketplace, which means earning a return on investment (ROI) could take a while. That's why many SMBs set themselves up for success by partnering with an experienced marketing agency for Amazon like WebFX. With more than 25 years of experience in ecommerce and digital marketing, we can help your business sell on Amazon successfully.
Just read some of our 1020+ testimonials or case studies to see what we've done.
Contact us online or give us a ring today at 888-601-5359 to speak with a strategist about partnering with our award-winning agency to launch your Store on Amazon, optimize your Amazon product listing, or manage your ad campaigns on Amazon!
Sarah Berry is a Google Analytics-certified

Web Marketing Consultant at WebFX

. She's written over 400 articles on digital marketing, covering topics like SEO, CRO, and Amazon. When she isn't polishing her Time Magazine Person of the Year Award, she's spending time with her flock of ducks.

WebFX is a full-service marketing agency with 1000+ client reviews and a 4.9-star rating on Clutch! Find out how our expert team and revenue-accelerating tech can drive results for you! Learn more
Try our free Marketing Calculator
Craft a tailored online marketing strategy! Utilize our free Internet marketing calculator for a custom plan based on your location, reach, timeframe, and budget.
Plan Your Marketing Budget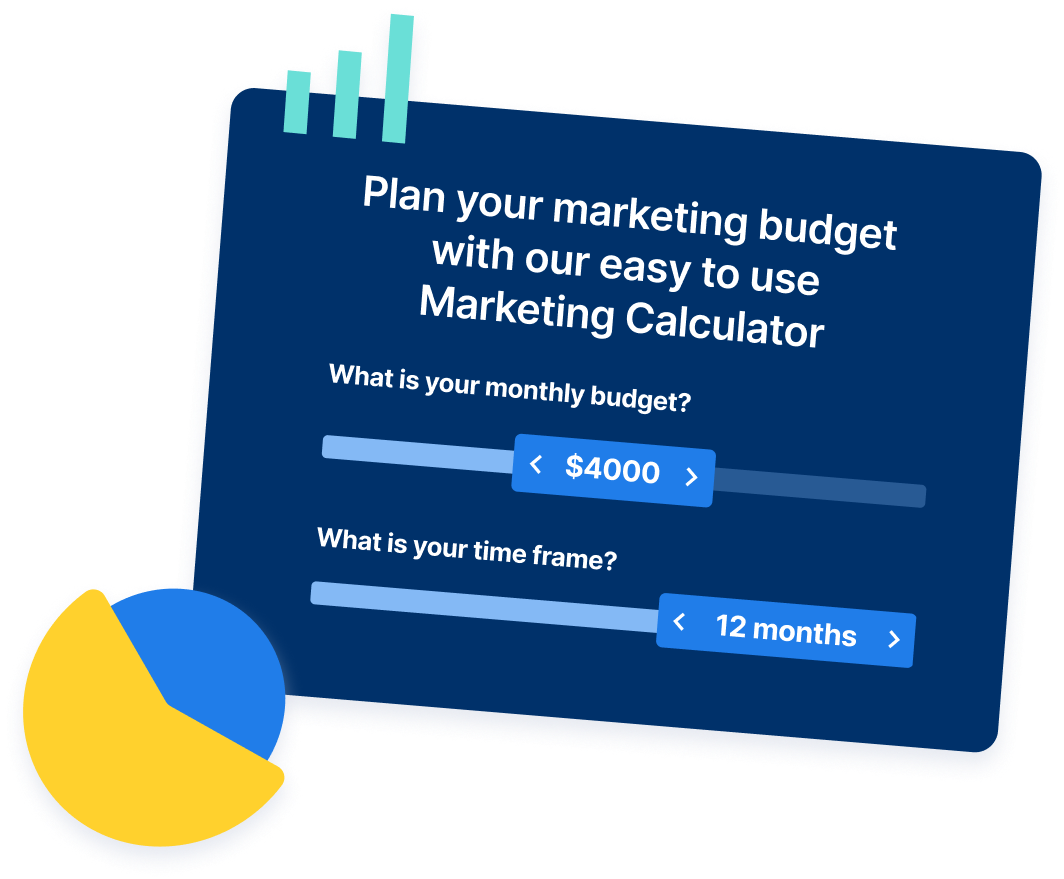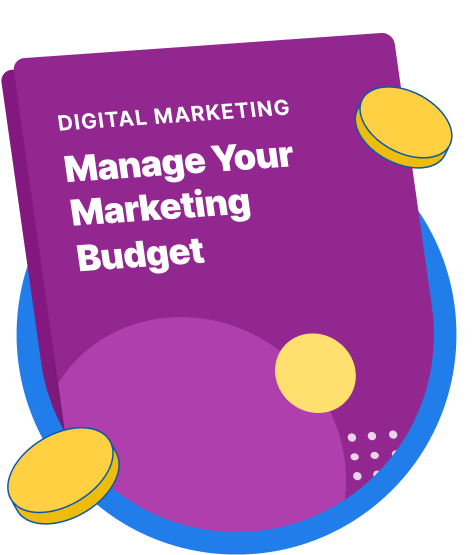 Maximize Your Marketing ROI
Claim your free eBook packed with proven strategies to boost your marketing efforts.
Get the Guide
Try our free Marketing Calculator
Craft a tailored online marketing strategy! Utilize our free Internet marketing calculator for a custom plan based on your location, reach, timeframe, and budget.
Plan Your Marketing Budget