Content marketing is a critical strategy that helps you drive valuable, qualified traffic to your site. But your content strategy won't work if people can't find your content online. To help interested users find your content, you'll need a content promotion strategy to put your information in front of the right audience. On this page, we'll share six ways on how to promote content for your business! P.S. Want to get more tips and tricks for marketing your business online? Join 200,000+ savvy marketers by subscribing to Revenue Weekly!
Content promotion strategy #1: Optimize for search engines
If you want to know how to promote content, start by optimizing your content for search engines. Search engines are a great place to promote your content, as 93% of all online experiences begin with a search engine. The best way to "promote" your content in search engines is to optimize your pages for relevant keywords. Keywords trigger your pages to appear in related search results. To find relevant keywords, you can conduct keyword research using a keyword research tool. You can use a tool like KeywordsFX to help you identify relevant, long-tail keywords for your business. Long-tail keywords contain three or more words, like "pink fuzzy sweater."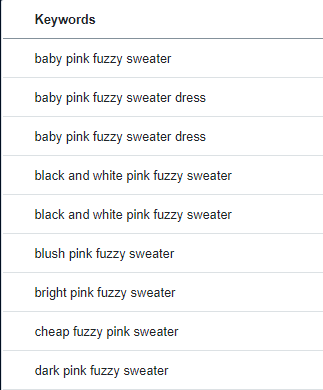 These keywords are best for your content because they help you drive more qualified traffic to your site since they're ultra-specific and tell you precisely what a user is looking to find. Once you identify your target keywords, you can integrate them into your site to help your page rank. When your page ranks well in search results organically, you can help more people discover your content.
Content promotion strategy #2: Send content to email subscribers
Next on our list of ways to promote content is to send content to email subscribers. If you have an email list of prospects interested in your business, you can send them new content as you create it. It's a great way to promote blog posts, videos, and more to people you know are interested in your business. With email marketing, you can segment your list of subscribers. When you have a segmented list of subscribers, you can send tailored content that's most relevant to your subscribers' interests. For example, with an HVAC company, you may send your articles on air conditioning to one list of subscribers and your articles on heat installation to another list. By promoting your content to your email subscribers, you can help drive more traffic and shares to your content.
Content promotion strategy #3: Share your content on social media
If you want to know how to promote content, try sharing your content on social media. Social media is a great place to market your content and get more qualified traffic to your site. You can share content on multiple platforms, including: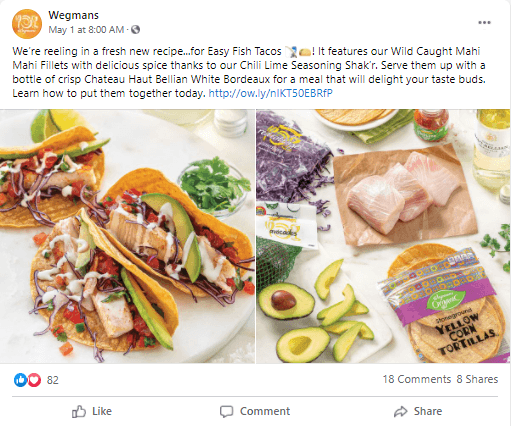 Posting content on social media is a great content promotion strategy because your followers can share your content as well — multiplying its reach. If your followers share your content, more people will learn about your business. Sharing content is great if you're looking for a way to expand the reach of your content.
Bonus tip: Add social sharing buttons to your blog posts to make it easy for people to share your content on their profiles. You can include them on the side or at the bottom of the page to help you earn more shares and reach with your posts.
Content promotion strategy #4: Try guest posting
Another way to promote content is to try guest posting. Guest posting enables you to post your content on other websites, which increases your exposure. If you opt for guest posting, make sure you focus on sites that fit your industry or niche. For example, it wouldn't make sense to try to get your blog post about baking techniques published on an outdoor travel blog. When you start guest blogging, you'll need to talk to industry leaders about doing a guest blog. Look towards people who have shared your content in the past or are interested in your blog posts. Keep in mind, you should have a blog post ready to pitch to the site you reach out to about guest blogging. Additionally, make sure you're choosing the right places to guest blog. Don't take a guest blog opportunity just to take it — focus on blogs where you can increase your reach and exposure!
Content promotion strategy #5: Join a content community
Next on our list of ways to promote content is to join a content community. For many industries, there are blogs and websites where you can openly share content with people interested in your industry. For example, if you owned a bakery, you could share a recipe for one of your desserts on AllFreeCopyCatRecipes.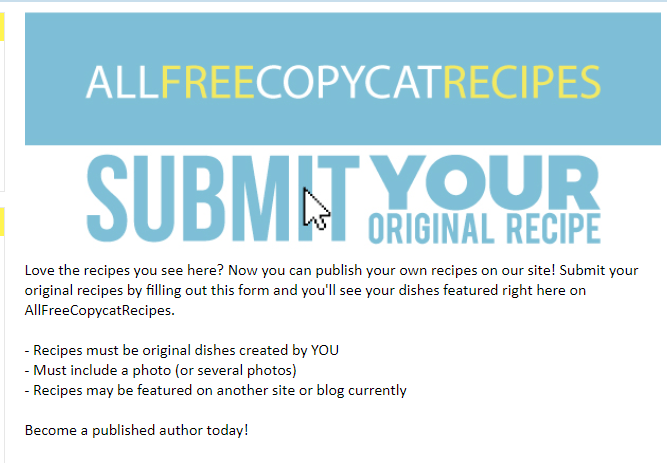 You may need to do some digging to find relevant content communities for your industry. One popular place to share content in a community is Reddit. Reddit can be an excellent source for you to share your helpful content and content communities. If you choose to use this strategy as one of the ways to promote content, keep these two tips in mind:
Don't self-promote too much: When you enter a content community, people don't want to see you constantly pitching your business and promoting yourself. Limit your self-promotion and focus on delivering helpful and informative content for readers.
Be interactive: If you join a content community, make sure you interact with the users! Share other interesting articles you find, comment on posts, and give tips and tricks! It will help you create a more personable look for your brand.
Content promotion strategy #6: Create evergreen content
While this content promotion strategy doesn't focus on a place where you can promote your content, creating evergreen content is a critical component of content promotion. If you constantly create sensationalized, newsworthy content, your content will only remain relevant for a short period, and you won't be able to promote it long. On the other hand, you can promote your content months or even years after you publish with evergreen content! To create evergreen content, focus on topics that are relevant in your industry over time. In an industry like baking, for example, recipes are evergreen content that remains relevant over time and can be updated to reflect the latest practices. By creating evergreen content, you create content that you can continually promote, enabling you to drive more qualified leads for your business.
Need help building your content promotion strategy?
Content marketing is one of the most valuable strategies for helping you drive qualified traffic and grow your business online. But if you aren't sure how to build an effective content promotion strategy, WebFX can help. We have a team of over 500 content marketing experts ready to help. We know how to craft content promotion strategies that drive results. In the past five years, we've driven over $3 billion in revenue and over 7.8 million leads for our clients. We'll help you craft a custom content promotion strategy that's uniquely built for your business. Ready to invest in content marketing services that grow your business? Contact us online or call us today at 888-601-5359 to speak with a strategist!
How is your website's SEO?
Use our free tool to get your score calculated in under 60 seconds.
Get posts by email
Join 200,000 marketing managers and subscribe to Revenue Weekly!
"*" indicates required fields
WebFX Careers
Join our mission to provide industry-leading digital marketing services to businesses around the globe - all while building your personal knowledge and growing as an individual.