What Is B2B Digital Advertising?
Wondering how you can drive more clients to your business? The best method available to you is to harness the power of online advertising. Read on to learn more about digital advertising for B2B companies!
B2B online advertising is essential for your business
If there's one thing that every business in the country does, it's advertise. We see advertising everywhere, and for good reason — it's essential for driving interest in those businesses. And the same is true of your business-to-business (B2B) company.
You must advertise yourself to attract clients, and one of the best places to do that is online. Almost everyone uses the Internet, making it the ideal place to advertise your products or services.
But what is B2B digital advertising? Read on to find out more! Then subscribe to Revenue Weekly — our email newsletter — to receive more digital marketing tips from the agency with over 1020 client testimonials!
What is B2B digital advertising?
B2B digital advertising refers to any paid means of promoting a B2B company through online channels. In other words, any paid online promotions for your business count as digital advertising.
B2C vs. B2B paid advertising
Now that we know what B2B digital advertising is, what's the difference between it and business-to-consumer (B2C) digital advertising?
Digital advertising isn't that different between B2B and B2C. Both types of companies tend to use similar tactics for advertising, which we'll cover in more detail below.
The main difference is who these companies target. B2C companies advertise to consumers, while B2B companies advertise to other companies.
That can lead to different approaches with advertising strategies. For example, a B2C might focus more on social media campaigns since they're a good way to reach individual consumers, while a B2B company like yours might focus more on email or display ads.
Why do you need B2B online advertising?
B2B paid advertising is an essential part of your company's success. If you don't advertise your company, you'll have a difficult time reaching your target audience and earning new clients.
Advertising allows you to reach businesses through various channels and communicate why they can benefit from partnering with you. It might require a financial investment, but with the right strategy, you'll earn that money back several times over through the clients you gain.
WebFX specializes in B2B client success.
Wheeler Machinery Co., saw 82% higher average time on site after partnering with WebFX for SEO, CRO, web design and development, and website content services.
See Case Study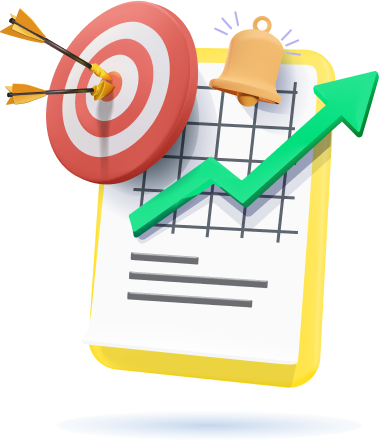 5 types of digital advertising for B2B companies
Digital advertising consists of multiple tactics to help you promote your business. Here are five of the most notable B2B online advertising methods:
1. Paid search advertising
One of the most prominent and effective types of digital advertising for B2B is paid search advertising. Paid search ads are a type of pay-per-click (PPC) advertisement that appear at the top of search results in search engines like Google.
The most effective way to create paid search ads is to set them up in Google Ads. There, you can create your ads and bid on specific search keywords you want to target with them. With an optimal bidding strategy and a high enough Ad Rank, you can earn a spot at the top of Google rankings.
Then when users search for keywords you've bid on — ideally those most relevant to your ad content — they'll encounter your ads before they even see the organic rankings. That will help keep your business front-of-mind for those potential clients.
2. Display advertising
Display ads are another form of PPC advertising that you can run through Google Ads, as well as through various other ad networks online. Whereas paid search ads are usually text-based, display ads are visual.
Display ads don't appear in search results. Instead, they show up on third-party websites. You've probably seen display ads before — they usually appear as boxes or bars in the margins of the site.

You can place your display ads on websites of your choosing, ideally those where your target audience is most likely to visit. For instance, if you're a specialty pharmacy that sells drugs to veterinarians, you might advertise on an animal health website.
That ensures you're reaching the perfect audience for your B2B company!
3. Paid social media advertising
One of the most useful B2B online advertising strategies is paid social media advertising. Social media is a fantastic marketing tool due to the vast number of people that you can find there, meaning it's a great idea to create an account and post engaging content.
You can also run paid ads on social platforms, allowing you to reach an even more people. Those ads can appear right in users' feeds as they scroll through posts from their friends and family.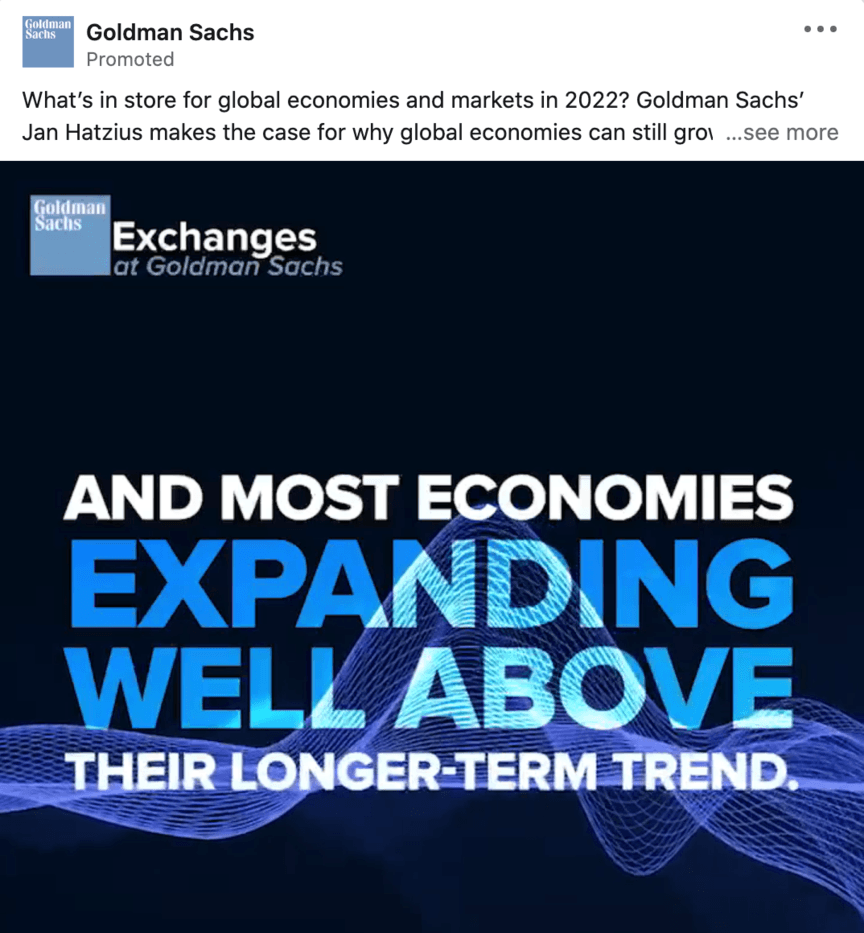 Furthermore, you can target your ads to users based on demographics like age and location, ensuring you reach the right audience of people. Advertising on platforms like LinkedIn is especially effective for reaching decision-makers at your target businesses.
Just like your other advertising, your social media ads can direct users right back to your website, where they can become clients.
4. Gmail advertising
Gmail allows you to display ads to users in their inboxes –– you may have seen these ads in your own email account. These ads aren't emails, but are formatted like them — each one appears as a subject line at the top of the "Promotions" tab, and opens to a landing page within Gmail.
Those landing pages then encourage users to follow a link to your website. On your site, they can then view your products or services and eventually convert into clients.
The reason Gmail advertising is so useful for B2B advertisers is that email is one of the most commonly used forms of communication for work. B2C companies target personal email addresses, but you can get business leaders to sign up for your emails using their work accounts.
5. YouTube advertising
One place you may not have thought of advertising is YouTube. YouTube ads most commonly appear as in-stream ads, meaning they play before or during other videos. You can also set up your ads to display for specific types of videos, ensuring they reach a relevant audience.
So, a potential client could seek out a video explaining the importance of hiring a financial consultant, and then see your financial consultation ad play before the video. That would put you right in front of the exact type of person who could most benefit from your services.
In that way, YouTube advertising is one of the best advertising strategies available to your B2B company, as it lets you reach people who are already interested in working with businesses like yours.
Learn how we increased traffic by over 40%, and conversions by over 100% for an ecommerce client.
Read the Case Study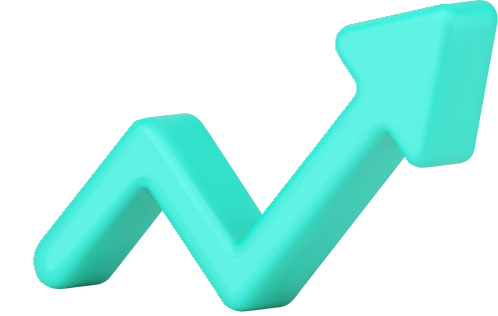 WebFX can drive amazing results for your B2B paid advertising
Looking for help with your online advertising? Let WebFX give you a hand! We have well over 25 years of experience, making us the experts in digital advertising strategies.
Don't believe us? Just look at our past results — in the past five years alone, we've generated over 7.8 million leads and $3 billion in revenue for our clients. When you partner with us for our digital advertising services, you'll get help implementing all the strategies listed above and more.
To get started with us, just call 888-601-5359 or contact us online today!