5 Digital Marketing Methods for Recruiting Employees Online
When you want to recruit new employees for your business, the best place to do it is on the Internet. There are thousands of active job seekers waiting for a great opportunity to join your team.
To attract the best employees, you need to use digital marketing methods. By implementing digital marketing into your recruiting efforts, you can identify more qualified people and encourage them to apply for your open positions.
So, what digital marketing methods can you use to recruit employees online?
On this page, we'll discuss five digital marketing methods that help your business recruit employees online. If you need help creating your marketing plan, call us today at 888-601-5359 to speak with a strategist.
We foster and form long-term partnerships so that your business has long-term results.
Over 90% of WebFX clients continue partnering with us into year 2 of their campaign.
Hear from Our Happy Customers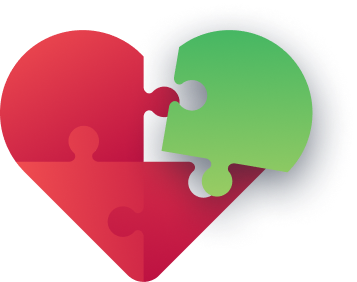 1. Search engine optimization (SEO) for employee recruitment
One of the best methods to help your business recruit employees online is search engine optimization (SEO). SEO boosts your website's ranking in the search results leading to more page visitors.
So, how does SEO work?
Keyword selection
The most important aspect of SEO is keyword selection. Keywords trigger your website to appear in the search results. When people search keywords related to your job openings, you want your listings to appear at the top of search results.
When you select keywords, it is important that you focus on long tail keywords. Your leads are already searching with specific keywords because they want to find the best results. These are phrases that contain three or more words, such as "electrical engineering jobs in Harrisburg, PA."
Long tail keywords are better than short tail keywords, which are generic and only contain one or two words. An example of a short tail keyword would be something like, "engineering jobs." While they're important to include in your marketing campaign, they're harder to rank for in search results.
With these kinds of search terms, users do not receive specific engineering job results. Also, using only generic keywords will not draw in the right leads, and you could miss out on some quality job employees. By prioritizing long tail over short tail keywords, you will see better results with your campaign.
Once you have your long tail keywords selected, you need to optimize your job page for them. Use those keywords in the title and body text of your page to ensure that you will draw in relevant results.
If you are posting your jobs on a job board, you can use these same practices. You'll want to optimize for keywords so that your company appears in relevant searches. Using these phrases will help you draw in more qualified employees for your open position.
If you want to attract relevant leads for your job openings, utilize SEO to help your business connect with them.
2. Pay-per-click (PPC) advertising for employee recruitment
Another great method for drawing in better leads for your job postings is pay-per-click (PPC) advertising. PPC ads are paid ads that appear at the top of the search results, above the organic listings.
Just like SEO, you want to conduct keyword research to find the right long tail keywords for your advertisement. Once you have your keywords selected, you'll need to bid for your ad's position.
This is where you'll set your maximum bid. Your maximum bid is the amount you are willing to pay each time someone clicks on your ad. This maximum bid and quality score will determine your ad's position which can affect your website's views, conversions, leads and engagements.
Once you have your placement, you can start running your PPC campaign for job openings.
PPC is a great method to recruit employees online because it draws in more qualified people. In fact, 65% of all high intent searches result in clicking on a PPC ad. These are qualified candidates that are looking for jobs like your posting.
Many businesses like this method because you only pay when people click on your advertisement. You don't pay for impressions, which means that you are only paying for employees who are interested in your job position.
This also applies to job boards, too. You can run sponsored posts on these jobs boards to ensure that jobseekers see your post first. It's a great way to draw in more interested employees.

PPC is an effective method to obtain employees that are more qualified for your job openings. Utilize PPC to recruit quality employees online.
3. Email marketing for employee recruitment
Email marketing is a great way to connect with future employees. This type of marketing enables you to send information directly to interested parties.
When you use email marketing, you need to build a list of subscribers. You don't want to buy a subscriber list, as this will not provide you with people who are genuinely interested in your job openings. If you want more qualified employees, you can create a section on your website to sign up for emails about job postings.
Once you have a list of subscribers, you can notify them if any new job postings come up. This is a great way to keep jobseekers connected with new opportunities.
With programs like EmailMarketingFX, you can create, send, and monitor the results of your email campaign. You can see how many people open your emails, click on them, or apply. It's a great way to see if your emails entice people to apply for your open job positions.
By sending emails related to job postings and what it is like to work for your company, you will entice these leads to apply for your open positions. You can create an RSS feed of different articles, videos, and new stories that talk about your business. It is an opportunity to showcase your business and provide highlights for employees.
Use email marketing to connect directly with more qualified employees for your open job positions.
4. Social media for employee recruitment
Social media enables you to recruit employees online. You can use these platforms to connect with leads directly. These platforms enable you to share information with them.
There are numerous platforms you can use to connect with potential employees, including Facebook, Twitter, Instagram, and LinkedIn. These are all great options for recruiting employees.
Facebook, Twitter, and Instagram all offer the opportunity for you to share content with potential employees. You can post links to your job openings, show people why it's great to work at your business, or other enticing marketing ploys. These platforms entice people to want to work for your business.
You can share photos, videos, and links to different pages to get people to interact with your pages. Social networks provide the opportunity to engage your audience with media and get them interested in your job openings.
LinkedIn is one of the most widely used recruiting and networking site online. Professionals can seek out companies in their niche, connect with industry influencers and engage with brands online. Similarly, social media uses engaging features which allow you to effectively and directly recruit employees.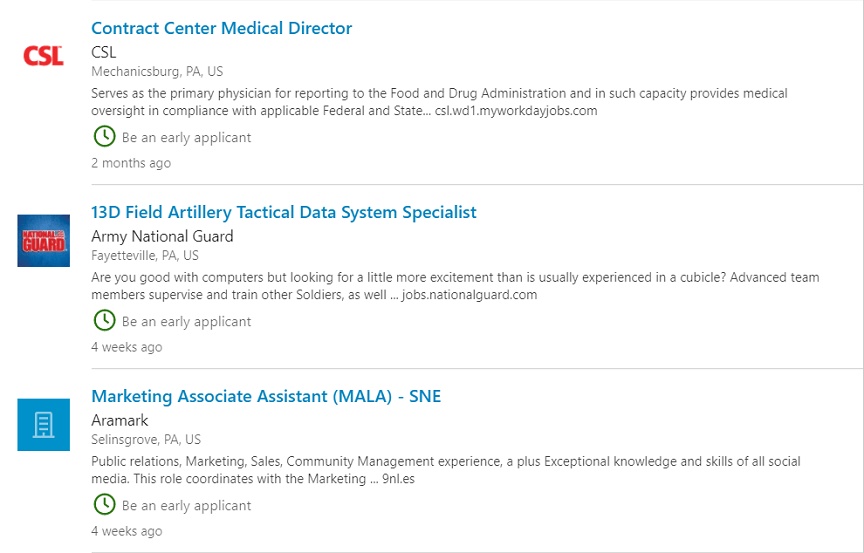 LinkedIn enables you to post your job and all the qualifications needed for the job. You can get very descriptive with your posts, which enables you to draw in people that are more qualified. Not to mention, LinkedIn is a very popular place for people to seek out employment.
Social media sites will recruit more employees online by engaging with your audiences.
5. Content marketing for employee recruitment
If you want to draw employees in with interesting posts, content marketing is a great way to do that. This kind of marketing allows you to post information that is helpful to users and comes in the form of videos, blogs, infographics, and more.
Content marketing helps you attract more interested people. You can create all kinds of content to entice them to want to apply for your jobs.
For example, you can write blog posts that tell people how to identify and choose a great place to work. This is an opportunity for you to talk about qualifications to look for in a job or a company while marketing your business using these specifications.
You can also create videos that show people what it is like to work for your business. Many potential employees want to know what the environment is like and how others feel about working for your company. Videos can help them see what it's like to be employed, what benefits to expect, and the overall community they will be working with.
Furthermore, developing content such as infographics will detail important stats about your business or your industry. There are numerous employer aspects that people care about, such as time off, happiness level, or job satisfaction. Create infographics to help display that data and gain your audience's interest.
By utilizing content marketing, you will create interesting pieces of content that entice leads to apply for your open positions.
WebFX is a partner businesses trust.
Hear from HydroWorx, who saw a 236% increase in organic sessions with WebFX services.
Watch the Video Testimonial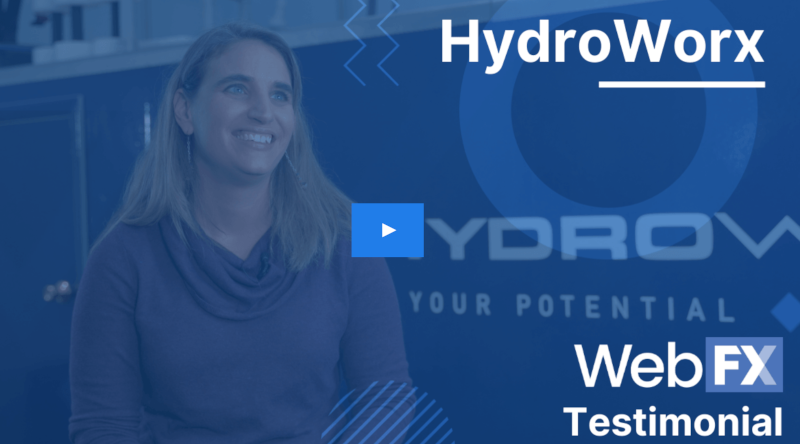 WebFX can help you recruit more employees online
With the growth of the Internet, the web is one of the best places to find new employees for your business. You need to use methods that are going to connect you to great employees. At WebFX, we know how to utilize digital marketing methods to connect your business to better employees.
We're a full-service digital marketing company that specializes in creating customized plans that help you reach new leads. We have a team of 500+ experts that are dedicated to your campaign. Our award-winning team will bring their knowledge and expertise to your campaign.
If you're looking for results, our team knows how to drive them. To date, we've driven over $3,021,182,299 in sales and over 7,839,684 leads for our clients. We focus on putting their success first.
Our clients love the work we do. In fact, we have over 1020 client testimonials. Check them out to see what it's like to partner with a digital marketing company like WebFX!
Recruit employees online today!
If you're ready to start using digital marketing to recruit more employees, contact us online or call us today at 888-601-5359 to speak with a strategist.
We look forward to taking your business to new heights!
Earn a 20% greater ROI with WebFX