Nathan has just gotten back from his final year at college. He's still living with his parents for the moment, but they don't have room to store all the items he brought back from his college apartment. They need a storage facility — so where will Nathan start looking? Odds are, he'll head to Google.
If you want people like Nathan to choose your storage facility, you need to market your business online — particularly through Google search results. One of the best strategies for doing that is pay-per-click (PPC) advertising, which involves displaying paid ads in Google searches.
But how should you run your paid advertising campaign? What does it take to drive results for your storage facility PPC?
Below, we'll cover several tactics you can use to improve PPC for storage facilities. Keep reading to learn more, and then partner with WebFX — the agency with over 25 years of experience — for our PPC services. Just call 888-601-5359 or contact us online to get started today!
Time to Level Up Your Sales
Our long list of services helps you grow every aspect of your business with marketing strategies that are proven to increase bottom-line metrics like revenue and conversions.
In the past 5 years, we've managed more than 12.9 MILLION transactions across our client base.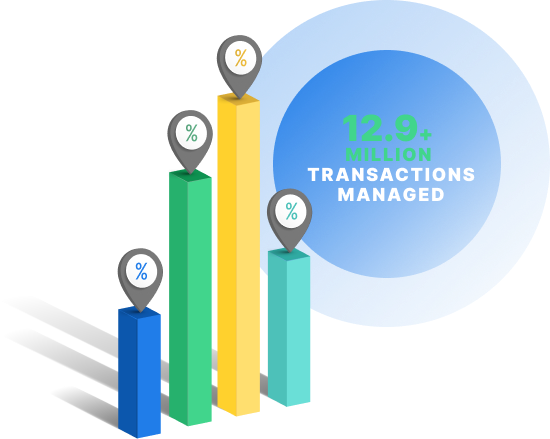 What is PPC for storage facilities?
PPC for storage facilities is the process of advertising your storage facility via pay-per-click ads, which appear in search results on Google and Bing, as well as websites across the web. With PPC, your business can turn ads on and off instantly — even better, you only pay when someone clicks on your ad.

Hear What It's Like to Work With WebFX!

"WebFX did amazing work creating a new website for us on a tight schedule. They have taken the time to learn about our business and give us ideas of how to make our digital marketing better. We still have work to do with WebFX but overall very pleased."
Professional Service
7 storage facility paid advertising tips
There are numerous ways you can improve the quality of your storage facility paid advertising campaigns. Here are seven tips to follow for better storage company PPC results!
1. Target branded keywords
Targeting keywords is a critical component of storage facility PPC. By targeting specific keywords, you show Google the searches where you want your ads to appear. But which keywords should you target?
One of the most effective types of keywords to target is branded keywords. Branded keywords are terms that are associated with a specific company or brand. "Walmart," "Pepperidge Farm," and "Sharpie" are all examples of branded terms.
By targeting your own branded keywords, like the name of your company, you can ensure your ads show up when people search for you. Those people already have an active interest in you, so they're the best audience to target.
Also, you can bet that your competitors will target their ads toward your branded keywords to try and steal your traffic. So, by targeting your branded keywords, you can ensure you show up first in search results for your business, and not your competitors.
You can also target your competitors' branded keywords to try and draw some of their traffic to you!
You shouldn't target only branded keywords — that's just one particularly effective type. But you should also aim to target plenty of other long-tail keywords that are relevant to storage facility services!
2. List negative keywords
Regular keywords are intended to help you show Google which searches to target. But with negative keywords, you can also show it which searches not to target.
Negative keywords are terms you can list in Google Ads that you don't want your ads to appear for in Google. As an example, let's say you sell printers, so you target the keyword "storage units in Tampa." Google might show your ads for variations on that keyword, including "drive-up storage units in Tampa."
If you don't offer drive-up services, you'll want to list "drive-up" as a negative keyword. That will ensure your ads only target relevant users.
3. Use ad extensions
Having your ads show up in search results is just the first step. After that, you need to ensure that your ads draw clicks so you can earn qualified leads. One of the best ways to draw clicks is to use ad extensions.

Ad extensions are additional components that you can include in your ads in Google. You can add features like:
Your phone number

Your address

Links to additional pages on your website

Products you offer

And more!
By providing this extra information below your description, you can draw in users who might be searching for that information.
4. Build custom audiences
One of the most useful features of Google Ads is that it allows you to set up customized targeting. Targeting specific keywords is the first step to reaching your ideal audience, but Google lets you do more than that — it lets you build custom audiences.
With custom audiences, you can target people based on specific demographics like:
Age

Gender

Occupation

Location

And more!
By targeting specific characteristics, you can reach your ideal audience better. For example, if your audience for a particular product mostly consists of men in Cincinnati between 50 and 70 years old, you can plug all those demographics into a custom audience to help you reach that exact group.
5. Harness RLSA
Another key feature of Google Ads that can benefit your storage facility PPC is remarketing lists for search ads (RLSA). RLSA allows you to retarget people, which means you're directing your ads toward people who already visited your website.
You can have Google Ads track traffic to specific pages on your website and then direct ads to those users when they search for related terms in Google.
Since those people have already expressed an active interest in your business, they're one of the most receptive audiences you can find. As a result, you'll earn more sales for your business.
6. Create display ads
Not all your storage company PPC ads must appear in Google search results. You can also reach people with display ads.
Display ads are visual ads that show up in the margins of third-party websites. You run them through Google Ads, but they appear on websites within Google's Display Network. These ads, like search ads, lead users to landing pages when they click on them.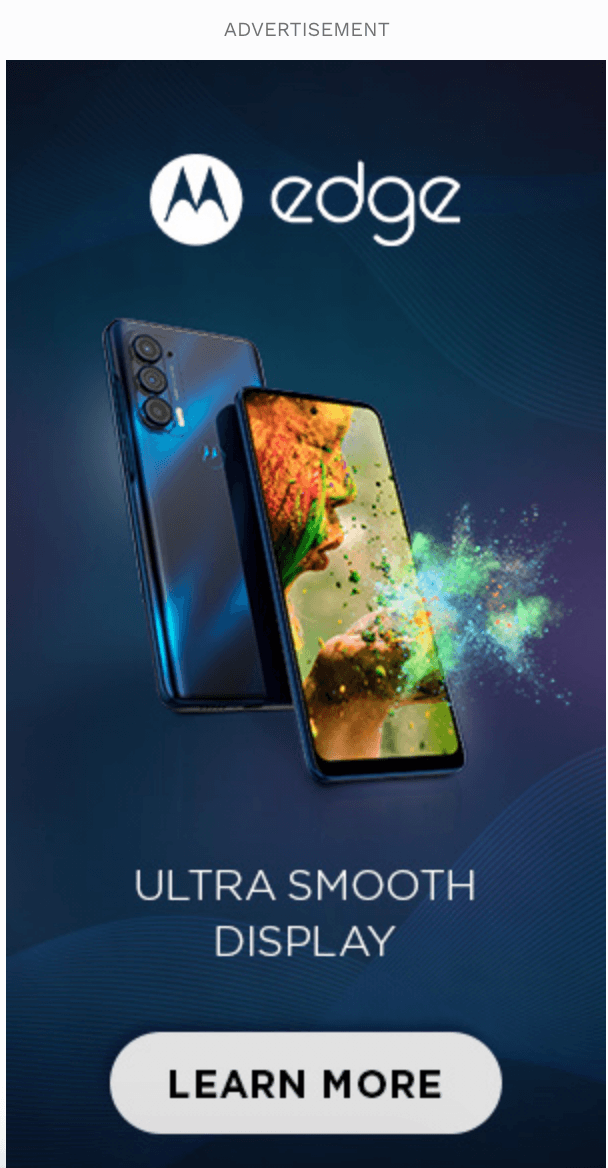 You can target your display ads to specific websites, enabling you to continue reaching a relevant audience. For instance, if you sell lawn services, you might target non-competitor sites that feature information on lawn care.
7. Monitor ad metrics
Your storage facility paid advertising doesn't stop once your ads are up and running. On the contrary, you're just getting started! Once you launch your ads, start monitoring the results they drive, so you can continue to improve them.
Keep a close eye on metrics like click-through rate (CTR) and conversion rate. Those numbers will show you your ad performance and help you identify ads you need to reoptimize. As you continue to rework your ads based on the data you find, they'll perform better for your business.
Ultimately, those metrics can help you drive astounding results for your campaigns!
WebFX is a partner businesses trust.
Hear from HydroWorx, who saw a 236% increase in organic sessions with WebFX services.
Watch the Video Testimonial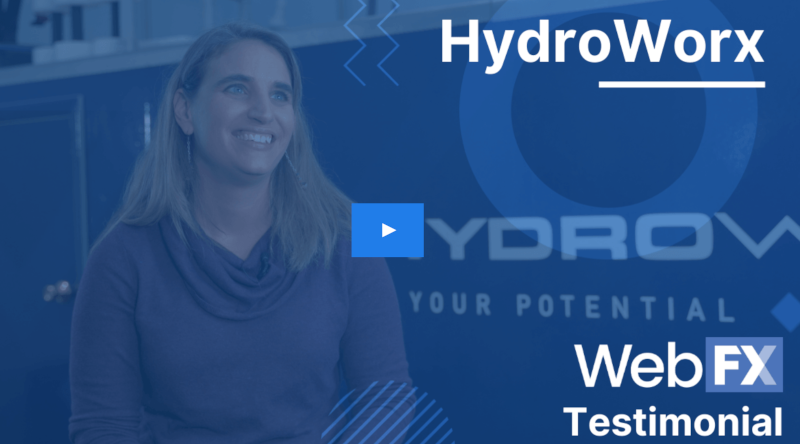 WebFX can drive results for your storage company PPC
If you're looking for someone to help you get the most out of your paid advertising, look no further than WebFX. We know PPC for storage facilities, and with over 1020 client testimonials, we're the agency businesses like yours trust to drive up their revenue.
In the past five years alone, we've generated over 7.8 million leads and $3 billion in revenue for our clients. By partnering with us for our PPC services, you can gain access to the same team that drove those amazing results!
To get started with us, just call 888-601-5359 or contact us online today!
Earn a 20% greater ROI with WebFX