Over the past few years, it's become clear that the Internet can either be your business's best friend or worst enemy. It can help your local storage facility compete with the big national chains, or it can provide unhappy customers with a place to vent their anger about your services. But for those who know how to make the most of it with search engine optimization, or SEO, it's an indispensable marketing tool.
Some of these facilities might have more available units and charge lower prices, but that's not why they're doing well. They're doing well because they rose to the top of the search engines, and the only way to compete is to do the same.
On this page, you'll learn why you should use SEO for your self-storage units and other spaces, as well as a list of strategies that have helped other facilities reach their goals. And if you're ready to learn more about how you can launch a custom SEO plan, you can reach us at 888-601-5359 or contact us online.
These are real SEO results driven for a WebFX client.
You're next.
Learn More About SEO Services


260%
increase in organic revenue

198%
increase in organic transactions
150%
increase in organic traffic

3872%
increase in sessions from SEO
Why do storage facilities need SEO?
Some consumers purchase items specifically because they're associated with a particular brand—in fact, the brand is part of the web search. That's usually not the case with self-storage units. When someone needs to store their possessions, they typically just look for storage facilities nearby and pick the one with the right size unit at the best price.
However, the only facilities that can attract these people are those that show up in search engines. So if your storage facility isn't one of the top few results when you type phrases like, "storage facility in [your city]" into search engines like Google, you're missing out on valuable potential leads. But how, exactly, does SEO help? Here's what to expect:
More targeted leads
The ad or flyer you place in the local paper has the potential to reach thousands of people, but you don't know how many are actually in the market for your services. In the case of searches for terms like "self-storage facilities," however, almost everyone is interested. You may see fewer leads, but you have a better chance of converting them into customers.
More cost-effective
Traditional marketing methods, like direct mail, print ads, and billboards, have significantly higher upfront costs than SEO. And when you consider the relatively low response rate (less than 2 percent compared to 15 percent for SEO), it makes even more sense to invest those advertising dollars in an SEO strategy.
Competitive edge
Unlike traditional methods, the rankings you achieve with SEO aren't fleeting. A high search engine ranking takes a long time to achieve, and as long as you maintain an ongoing strategy, your placement above competitor's sites will be secure.
Learn how we increased traffic by over 40%, and conversions by over 100% for an ecommerce client.
Read the Case Study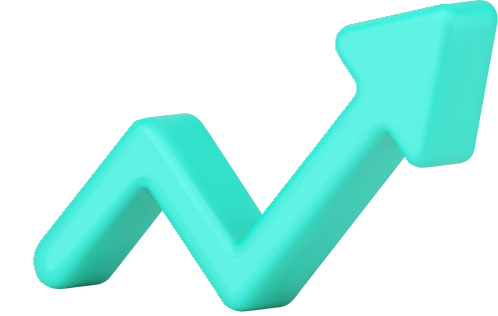 Hear What It's Like to Work With WebFX!

"WebFX did amazing work creating a new website for us on a tight schedule. They have taken the time to learn about our business and give us ideas of how to make our digital marketing better. We still have work to do with WebFX but overall very pleased."
Professional Service
SEO strategies for storage facilities
Now that you understand what SEO can do for your business, it's time to put a strategy in place. It can seem like a daunting process, especially if you don't have experience with site maintenance, but there are a few steps you should take as soon as possible:
1. Optimize for local search
There are thousands of storage facilities within the United States alone. Customers know that, which is why they look for businesses that are not only inexpensive, but also relatively close to home. Because of this, most searches for storage are focused on a particular area — something you need to consider when optimizing your site.

In addition to including your address at the footer of each page, mention the name of your town or city throughout your content. And as you choose your long-tail keywords, don't forget to include the name of the region and any nicknames associated with the area. A storage facility outside Philadelphia, for instance, should show up in searches for storage in greater Philadelphia or Philly.
Also, be sure to list your business in local directories. Sites like Yelp and the Yellow Pages are common sources of local search, but so are listings specific to your area.
2. Optimize non-text elements
One of the most common strategies for optimizing your website is adding relevant keywords to the text on each page. And while this is certainly valid, copy isn't the only area that should be optimized.
As you add visual content to your site, be sure to create unique filenames and alt-tags for each. Although your visitors likely won't see them, this will help search engines better understand what your content is about. That way, when they index your pages, they'll have a better idea of which searches to deliver them for.
3. Maintain an active social media presence
SEO for self-storage is impacted by several factors, including social activity. And although it's unclear whether the actions on social sites (ex. likes, shares, comments) has an impact on your SEO, the traffic you receive from them certainly does. The most effective way to encourage this engagement is to maintain an active social media presence.
Post news and updates on your feed, and consider offering special discounts to followers. Be sure to include links to your website, and consider using paid options to boost your posts and reach more customers.
Start using SEO for your storage facility
Marketing a storage facility can be a difficult task, especially considering that your target audience is extremely varied. But with SEO, you can reach potential customers as they actively search for your services.
If you'd like more information on SEO for storage facilities, contact us today! One of our experienced SEO strategists will be more than happy to discuss how an optimized site can help you attract more customers and generate more revenue.
Earn a 20% greater ROI with WebFX