As more robotics manufacturers emerge, the robotics industry has become increasingly cutthroat. An effective web design is crucial for your robotics company, as it gives potential clients an immediate impression of what the company is about, and its solutions and services stand out from the competition.
Website design for robotics is the first step in getting your solutions in front of prospective clients in the competitive robotics market. It requires an in-depth understanding of the technology and customer needs and familiarity with modern web technologies and design trends.
So, where do you start? In this article, we'll go over why a robotics company should have a fully functional website and some of the best website design tips that every robotics company website should consider when designing a website.
Here's a brief outline of what we'll cover:
We'll help you create a website that stands out.
"WebFX has been instrumental in helping us develop a new website, allowing us to be a leader in our industry."
Learn More About Our Web Design Services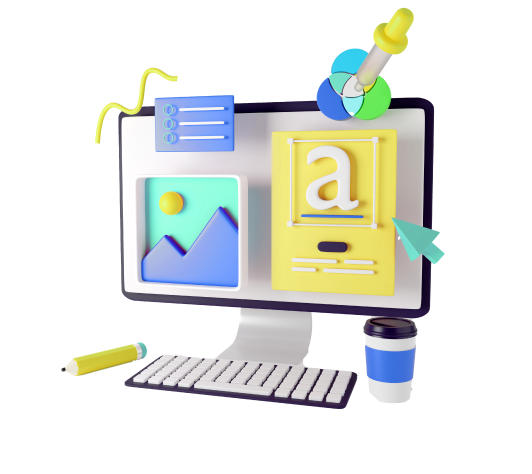 What is web design for robotics?
Web design for robotics is the creation of online pages to showcase a robotics company's solutions and services, share helpful information, and provide an interface to connect with clients. It focuses on creating a user-friendly experience by leveraging the latest web technologies to ensure smooth navigation and efficient load times.
Why is web design for robotics important?
Your robotics company must have a properly functional website to make your solutions and services accessible online. Everyone with internet access uses Google at some point when they need information. So prospective clients battling health impairments, industrial process inefficiencies, or other robotics-based problems are searching for your solutions online. That's why web design for robotics is important — for your company to appear in relevant search results.
Additionally, you can use your website to help them discover how they can benefit by using your robotics services. For instance, people who use search engines to find information about streamlining industrial procedures might not know how robotics solutions can help them.
You can write blog posts on topics like "The Benefits of Robotics Solutions for Industrial Businesses," discussing the advantages of using robotic arms to enhance the efficacy of manufacturing processes or how your robotic solutions can improve worker safety on industrial sites.
When you create and provide high-quality content that answers the specific inquiry, you immediately attract prospective clients, and as they explore your website, you can see an increase in conversions.
We don't want to tell you about the work we do, we want to SHOW you.
View Our Portfolio

We've built over
Websites
in a variety of industries.
Web design practices for robotics companies
1. Design a professional, mobile-friendly layout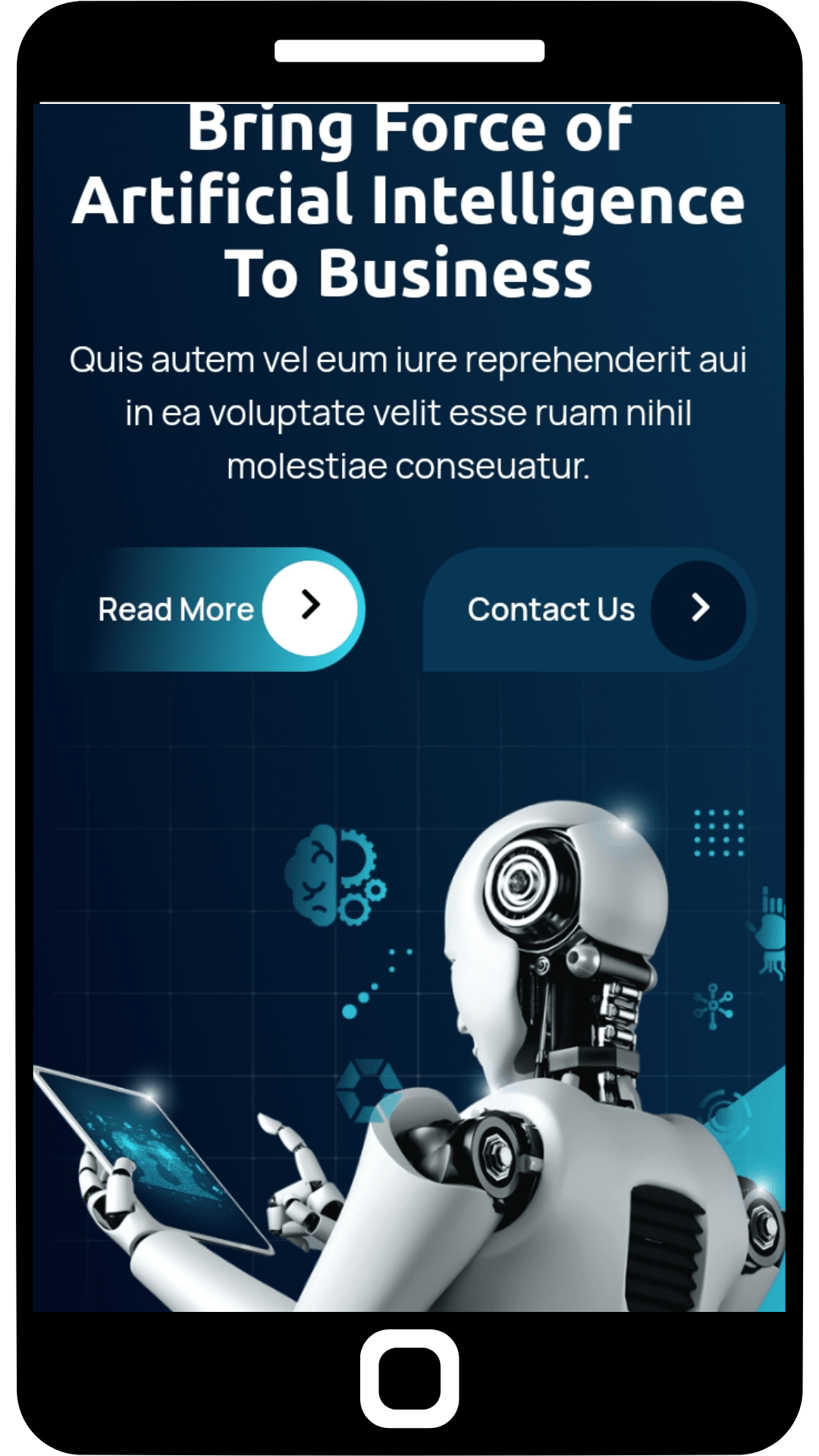 When potential clients think of robotics companies, a sense of "innovation" comes to mind, and your website must reflect that! Clients nowadays are just as likely to search for robotics solutions on mobile devices as on desktops, making it crucial for any robotics company to create a modern, mobile-friendly website design.
In addition, mobile-friendly sites get a bump in terms of Google's crawling priorities. That's why your design should prioritize the needs of mobile users from the start rather than compromising on content to accommodate a larger screen resolution.
You can use modern design principles like minimalism, high-contrast colors, and high-quality visuals to create a professional and mobile-friendly design for a robotics website. Also, consider incorporating elements such as:
Collapsible navigation menus
Hamburger menus
Content that automatically adjusts to the device size in use
For optimal functionality and user satisfaction, it may be wise to use the services of a web design agency. For instance, WebFX's responsive design services can increase your site's accessibility on mobile devices, boost its aesthetic across devices with varying screen sizes, and keep users on your site longer.
2. Focus on creating an easy-to-navigate user interface (UI)

Users are more likely to leave your website searching for a different provider of robotic solutions if they get lost through its navigation. So, it is important to prioritize a user-friendly interface to ensure your visitors can navigate quickly and easily through the various options your website offers.
You can simplify the site's navigation by breaking down your menus into intuitive categories, minimizing the number of drop-down items, and optimizing your page layout so users can quickly find the content they need.
The most effective way to simplify your website's navigation is to hire a professional user experience (UX) designer with the expertise to understand users' needs and organize a website's information architecture in a way that is easy to use and explore.
If you need help figuring out where to start, you can browse our website user experience analysis services to learn more about how we can help you optimize your site for mobile users and, in turn, boost your revenue.
3. Use attention-grabbing techniques to highlight key elements for site visitors

Your goal should be to direct the target audience's attention to a specific call-to-action (CTA) or content as soon as they land on your website. To accomplish this, you can use visual cues like bold colors, arrows, and larger font sizes to draw attention to specific items on the page.
A paragraph highlighting your expertise in robotics is a great attention-getter. Underneath that introductory paragraph, you can add some sizable CTA buttons with a complementary color to help them pop out from the primary backdrop color. For example, you could have a button with the text "Download Whitepaper" and another with "View Our Exo-suits" in a color that stands out from the background.
You can also add a set of robotics-related images, each with a corresponding caption. This can help to visually break up the text, adding a dynamic and engaging element to the page.
4. Optimize your site content for voice search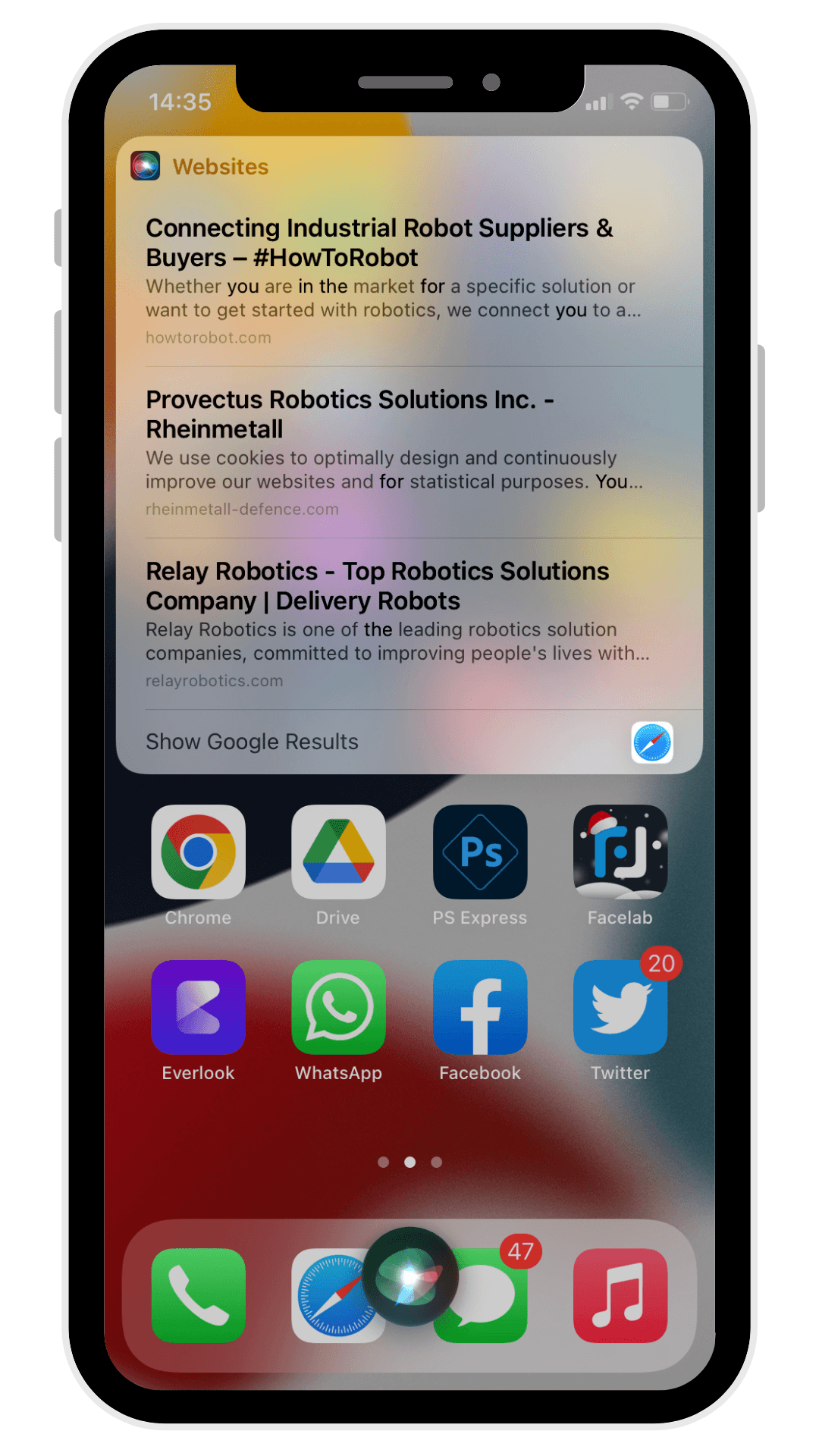 Voice search optimization increases your site's discoverability and functionality in voice-activated search. It helps to ensure that your content is easily accessible to your audience, regardless of how they search for information. With this method, your website is more likely to be read aloud by voice search devices like Alexa, Siri, or Google Assistant when people ask about robotics solutions.
For instance, if you provide robotic solutions for people with visual impairments, you want the voice search devices to pull up information from your website and read aloud the most relevant content for the user if they ask, "What BVIP robotic solutions are available in my area?"
Furthermore, optimizing for voice search is an efficient way to get your website found by a larger audience and increase engagement with users.
5. Incorporate search engine optimization (SEO) principles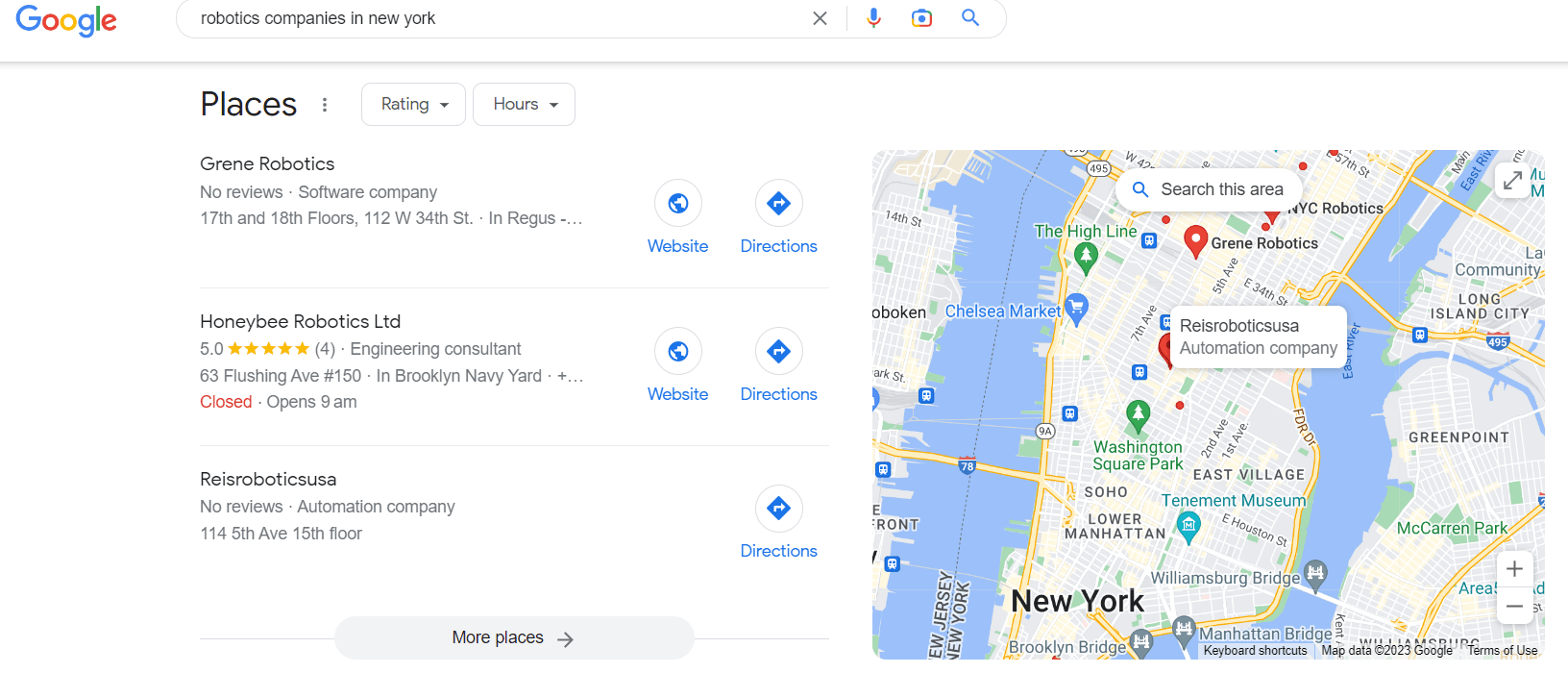 In addition to optimizing for voice search, incorporating SEO for robotics into your website design is a great way to increase your site's visibility and draw more visitors. This includes using keywords and phrases relevant to your website's content and optimizing images and videos for search engine indexing.
Some of the best practices include adding descriptive titles and alt tags to your images and ensuring your videos are embedded with metadata, which can assist search engine crawlers in making sense of your website's content.
Since the SEO landscape is constantly changing, it's best to work with an SEO agency that can keep up with the latest developments in the industry. For instance, you can use WebFX's SEO services for robotics to get access to state-of-the-art marketing resources, qualified SEO specialists, and more.
6. Keep track of your webpages load times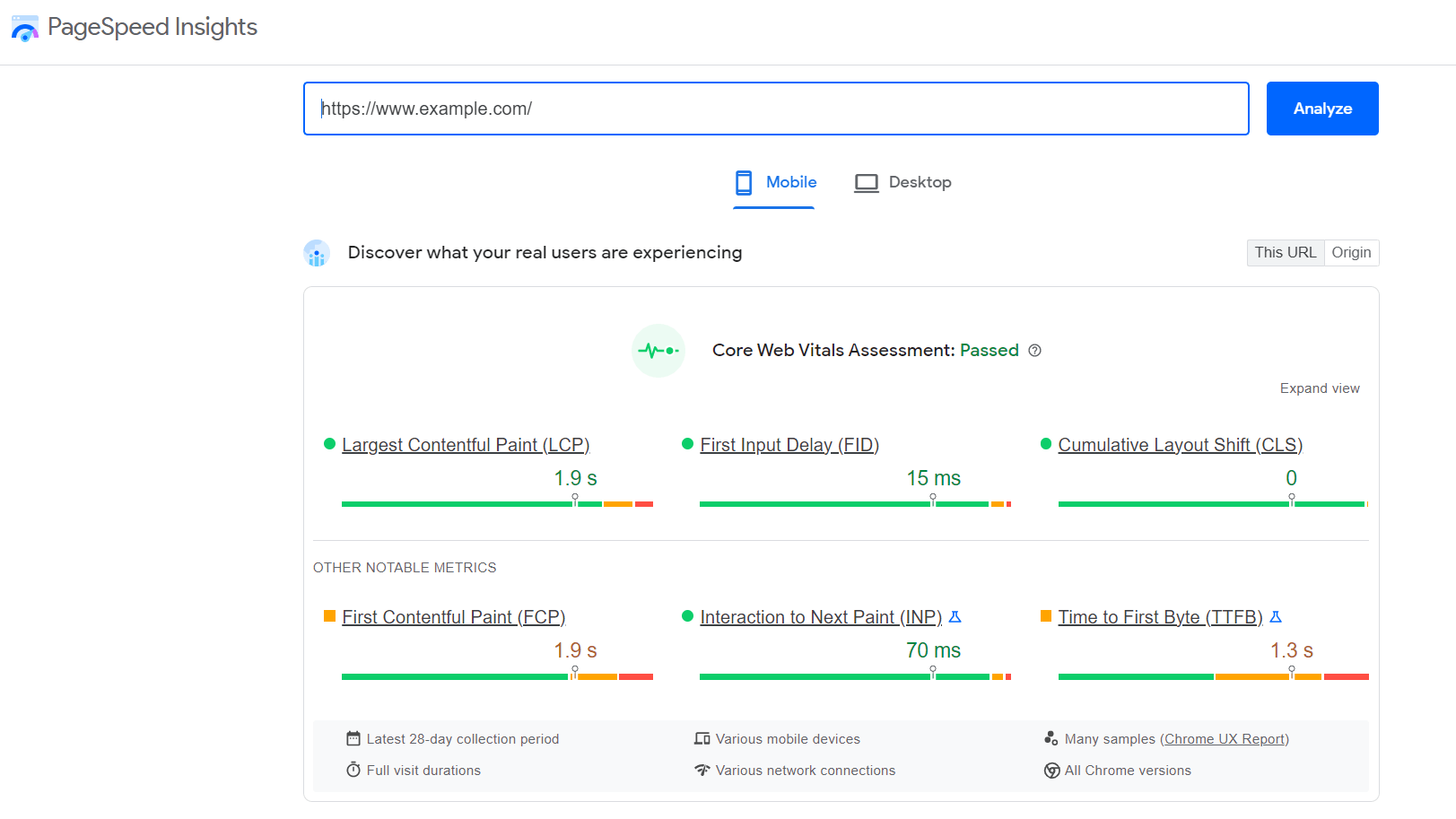 Google's algorithm considers page load time when determining a page's ranking in search results. That's why you must prioritize ensuring your desktop and mobile site versions load quickly. While creating a website, you should consider how the number and size of images and videos will affect the time it takes for the page to load fully.
You can use Google's PageSpeed Insights to check how long your site takes to load. This tool can also help you determine what elements are slowing your page down, so you can make changes to speed up the loading time.
The easiest way to increase page speed is to hire a professional service to work on the site's backend. For instance, WebFX provides three website speed optimization service plans to guarantee the quickest possible page loading. Our services can help you get more people to stay on your site and reduce your bounce rate.
Get custom web design services for robotics companies
Want to develop or redesign your website with Google-friendly optimization techniques in mind? WebFX offers custom web design services tailored to the specific needs of robotics companies.
With an award-winning design team capable of designing unique sites that accurately reflect your company's identity and lead to higher conversion rates and more revenue, we're an industry-leading web design agency for robotics companies.
We've built over 1600 SEO-friendly websites, which proves our expertise. Check our web design and SEO service page to learn more, and contact us with questions.
Increase your leads, sales, and revenue with digital marketing