Best Lead Tracking System and Lead Management Software in 2023
Generating and nurturing leads is the key to unlocking more sales and revenue for your business. As your company grows, it's essential to stay on top of your leads and successfully manage their data with an effective lead tracking system.
So, if you're looking for the best lead tracking system to take your business to new heights, we've got you covered.
Our marketing proprietary software, MarketingCloudFX, helps you track, manage, and nurture your leads with ease.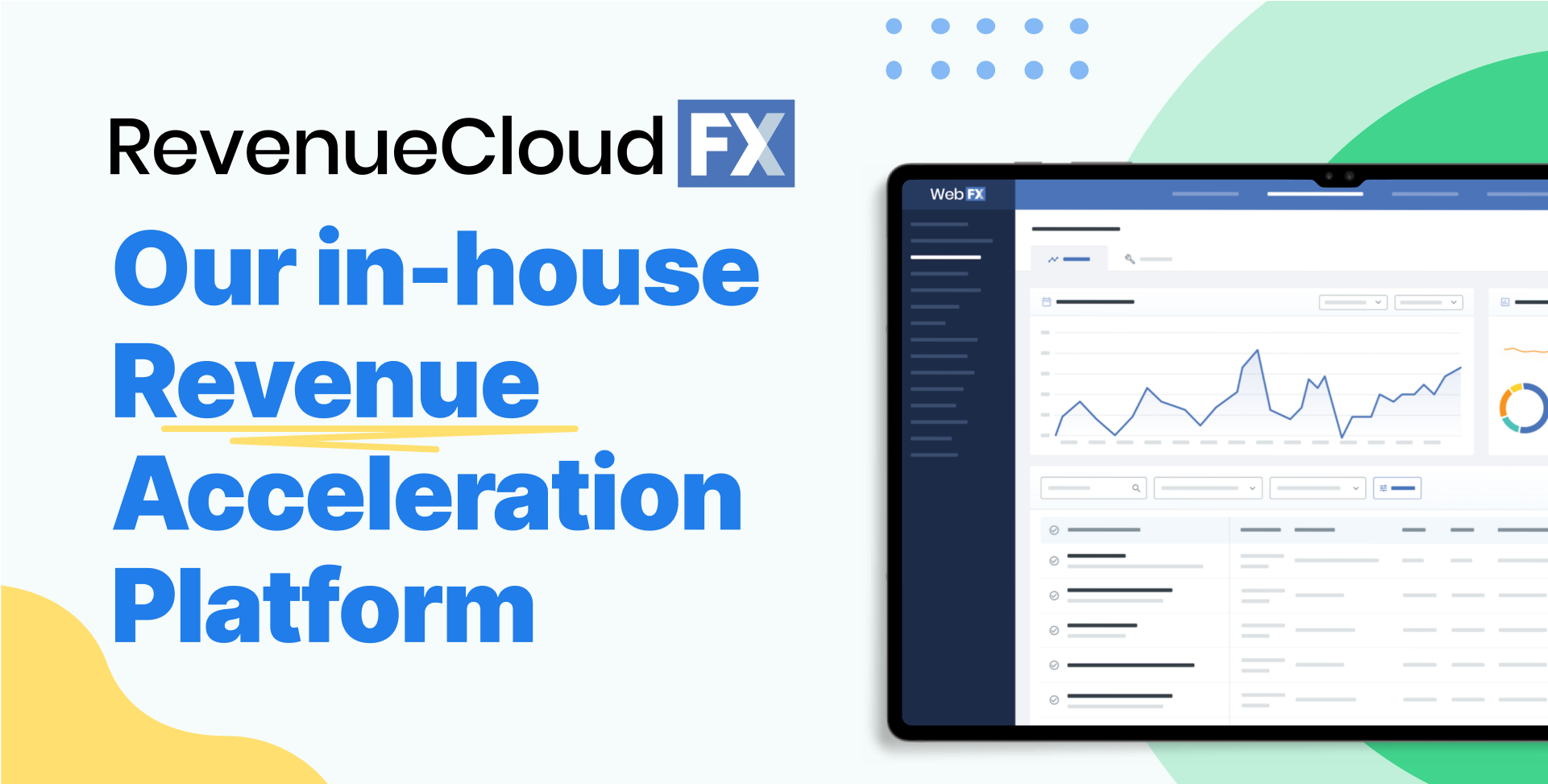 Plus, with our industry-leading customer relationship management software, Nutshell, you can analyze and manage essential data and information about your leads to boost your conversions and sales.
Just keep reading to learn more about our lead tracking software! And if you're ready to get started straight away, give us a call at 888-601-5359 or contact us online. Our experts can't wait to help your business grow!
Meet MarketingCloudFX:
One platform tracking countless metrics and driving stellar results.
Learn More About Our Proprietary Software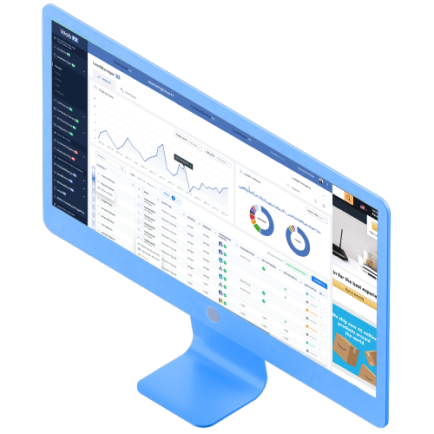 What is lead tracking?
Lead tracking is the process of determining the source of your leads, and their stage in your sales funnel. Tracking the sources of your leads is also referred to as lead attribution. Lead tracking helps you learn which strategies and campaigns generate the most leads for your company.
It also enables you to better understand your leads' position in your sales funnel to help you move them towards converting into paying customers.
What is a lead tracking system?
A lead tracking system is a platform that harnesses the power of technology to help you track and manage your leads with ease. They enable you to collect essential information about your leads, such as their source, email address, or demographics.
Plus, the platform will store this data in one place, so you can easily access and analyze it at any time. With lead management software, you can track leads through multiple online channels, including phone calls, emails, contact form submissions, and much more.
You can then use this information to inform your marketing strategies to generate more leads and nurture them until they are ready to convert into customers.
The best lead tracking system for your business
If you're looking for a lead tracking system that's the best in the industry, look no further than MarketingCloudFX and Nutshell. Learn more about our revenue-driving platforms below:
MarketingCloudFX
MarketingCloudFX is all-in-one marketing automation software that provides you with all the tools you need to track your leads. Check out this short video below, and then keep reading to learn more about how this award-winning software can help you boost your sales and revenue.
Here are some of MarketingCloudFX's key features:
LeadManagerFX
LeadManagerFX gives you access to detailed reports and essential lead metrics to help you stay on top of your leads and their information. With LeadManagerFX, you can track how leads arrived at your website, so you can identify which digital marketing strategies and campaigns generate the most leads for your company.
For example, you can view which pages a lead visits on your website, which are the most popular, and which pages have a high exit rate. As a result, you can gain a better understanding of your leads' behavior and how they interact with your website.
That means you can improve and optimize your strategies to help keep leads on your website and encourage more conversions for your company.
CallTrackerFX
Have you ever wondered which strategies and web pages drive the most phone calls for your company? Well, with MarketingCloudFX's featured tool, CallTrackerFX, you can easily track your calls!
With CallTrackerFX, you can track the sources of your phone calls and view real-time data to better understand why leads decide to call your business. You can identify which strategies are driving leads, so you optimize those that aren't.
Plus, CallTrackerFX helps you assign unique numbers to different pages, so you can track exactly which campaigns drive the best results for your company.
LeadNurtureFX
Nurturing your leads is essential to encourage people to make purchases and become loyal customers. LeadNurtureFX helps you keep consumers engaged with your brand so that when they are ready to make a purchase, they choose your company.
With LeadNurtureFX, you can streamline your lead nurturing strategy to help you drive more conversions and sales for your business.
Nutshell
MarketingCloudFX makes it easy for you to track your leads. But once you've collected that data, you'll want to store all of that information in one place in a customer relationship management (CRM) platform. That's where Nutshell comes in.
Nutshell enables you to collect and store a wide variety of data about your leads and website visitors, such as:
Lead sources
Time spent on your site and web pages
Web session history
And much more
With Nutshell, it's easy to track and store information about individual leads, so you can learn more about your target audience. As a result, you can create effective strategies that resonate with your audience, helping you generate more leads and conversions in the long run.
37% of marketers say that generating high-quality leads was one of their biggest challenges.
We want to decrease that percentage.
WebFX can help you generate high-quality leads with a customized marketing strategy.
Learn More About Lead Generation Services
Why invest in a lead tracking system from WebFX?
Did we mention that WebFX is an award-winning lead generation agency? That's right, our lead generation and digital marketing experts are some of the best in the world.
Our industry-leading platforms, MarketingCloudFX and Nutshell, are the perfect combination to help you track and manage your leads like a pro.
Still on the fence about whether investing in our lead tracking software is the best option for you? Check out some of the benefits of investing in software from WebFX below:
1. You get access to a team of over 500 digital marketing experts
At WebFX, we have a dedicated team of over 500 lead management experts on hand to help you every step of the way. Our team can do everything from troubleshooting technical issues, providing areas for improvements and optimizations, and giving personalized strategy suggestions.
Plus, we have over 25 years of experience helping businesses just like yours generate, track, and manage their leads to boost their sales and revenue. With our expertise, you can feel confident that our software can help you achieve your business goals.
2. You'll get software from a top digital marketing agency that has a track record of driving results
Unless your lead tracking system drives leads and sales for your business, it won't benefit your company. When you use lead tracking software from WebFX, you can rest easy knowing that businesses just like yours have driven impressive results with our software.
At WebFX, we know how to help clients drive results that exceed their goals. And we have the track record to prove it. In just the past few years, we've helped businesses achieve the following results:
Drive over $3 billion in revenue
Generate more than 7.8 million leads
Process over 12.9 million transactions
Receive more than 5.2 million phone calls
Do you want to learn more about the results our clients have achieved? Then check out over 1020 of our client reviews and testimonials to learn more!
3. You access all the tools you need in one place
One of the biggest benefits of investing in lead management software from WebFX is that you get access to everything you need to track and manage your leads in the same place. When you invest in MarketingCloudFX and Nutshell, you say goodbye to juggling multiple tools and agencies to gather the information you need.
Instead, you say hello to your all-in-one lead tracking and digital marketing management platform. That means you can save time and resources in the long run, helping you earn a higher return on investment (ROI) as a result.
Track your leads and grow your business with the best lead tracking system from WebFX
If you're ready to invest in a revenue-driving lead tracking system, look no further than WebFX. With our award-winning lead management software, MarketingCloudFX, combined with Nutshell, you can track and manage your leads all in one place.
Our software helps you create and optimize an effective lead generating and nurturing strategy that drives impressive results for your business. We've already helped clients drive over $3 billion in revenue and generate more than 7.8 million leads, and we can help your business drive more leads and revenue too.
Speak with one of our strategists today by calling 888-601-5359 or contact us online to chat with us about the needs and goals of your company. We can't wait to help take your business to new heights.