SEO Services for Allentown Businesses from WebFX
You know you need to grow your business and increase your revenue, but if you don't have the time or skills to attempt to do your own search engine optimization, you've come to the right place.
If you're looking for our services, you recognize the value of search engine optimization for your website and want to improve your website or online business to bring in more money, more traffic, and more exposure.
WebFX's SEO experts are some of the best in the business, and we'll create an SEO strategy for your Allentown business's website that will help it rise to the top of the search results and gain the momentum it needs to reach the goals you've set for it. Give us a call at 888-601-5359 or view our pricing plans for more information!
Our SEO Experts Optimize Your Site for the Future
The SEO world is always changing, and there are many SEOs out there who chase every quick-fix trend and every flashy new tool. But our SEO experts have the knowledge and experience to know that quick fixes don't usually last long and are generally ineffective for long-term SEO success.
That's why our team focuses on tried and true SEO strategies and methods. The truth of the matter is that there are tricks and spammy practices that we could use to give your site a quick boost, but those change so quickly that there is no way of telling whether the tactics we use today will have your site taken off the web tomorrow.
Our experienced Internet marketing experts focus on creating solid strategies for the future of your website. A basic focus on on-site optimization, effective link building, and high-quality web content are what will give you lasting success on the web, and that's what our Allentown SEO team can give to you.
Time to Level Up Your Sales
Our long list of services helps you grow every aspect of your business with marketing strategies that are proven to increase bottom-line metrics like revenue and conversions.
In the past 5 years, we've managed more than 12.9 MILLION transactions across our client base.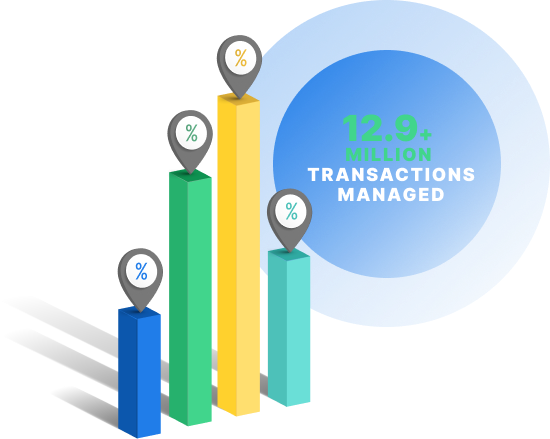 A Social Boost from PA's Top SEO Company
Although we always focus on solid analysis and basic SEO strategies, our Allentown SEO experts are also aware of the changing nature of the web and the way that the Internet adapts and changes according to the way people are using it. One example is social media. There are still a high number of companies that think social media isn't a viable tactic for marketing or SEO. But we know different.
We follow the trends and recognize that search engines are starting to rely more heavily on social factors in search ranking than on some of the stronger signals we've seen in the past. So, our SEO team will use social media as a way to get the attention of search engines and boost your page rank.
Independent research from Clutch has named WebFX the
top SEO company

in the United States.

Clutch has personally interviewed more than 250 WebFX clients to discuss their experience partnering with us.

Read More Clutch Reviews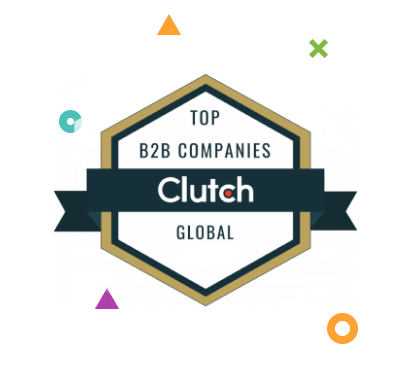 Innovating Through SEO
Our marketers not only have a solid understanding of the best practices in SEO today, they are also looking out for the future of your site by implementing innovative strategies and methods to get you the best links and best exposure possible for your website. We're building an SEO strategy for the future of your site, not just to get a quick boost in the rankings.
If you'd like to know more about how our SEO team can help your site achieve the success it deserves, contact us today.
How Is Your Website's SEO?
Use our free tool to get your score calculated in under 60 seconds.