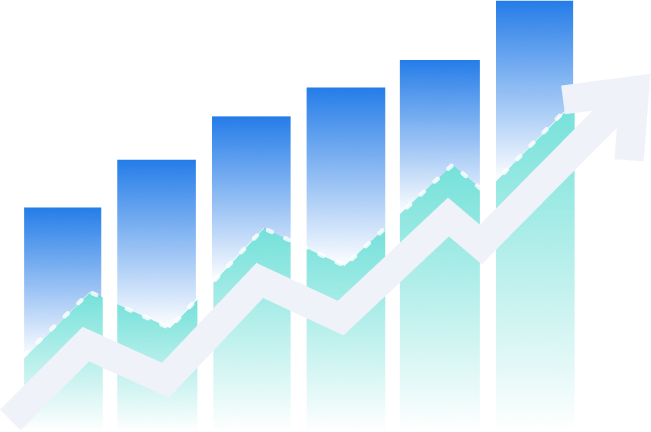 A Cool Way to Drive Up Revenue: Mikros Technologies and WebFX
Mikros Technologies offers the best liquid cooling solutions around, but their website traffic didn't reflect that. Here's how WebFX helped them upgrade their search engine presence!
54%
INCREASE IN ORGANIC SESSIONS
About Mikros Technologies
Mikros Technologies specializes in microchannel liquid cooling and micronozzle plate solutions. These solutions are used as thermal management for things like high-power LEDs, electric vehicles, GPUs, and more.
Mikros commercialized cooling technology originally developed for the NASA Johnson Space Center. Dr. Javier Valenzuela, the company's founder, has earned five Technical Achievements Awards from NASA, as well as 15 different U.S. patents for his technological developments.
Mikros was founded in 1991, and they are headquartered in Claremont, New Hampshire.
The challenge
Mikros knew they offered the best liquid cooling solutions in their area. The problem was, their conversions and leads didn't reflect that. Mikros realized their site traffic was to blame, and they knew why: They weren't ranking high enough in search results.
Mikros wanted to drive more leads and conversions through search engine optimization (SEO), improving their rankings and building out their website with more helpful content. Unfortunately, they were struggling to achieve those changes on their own. That's why they turned to WebFX.
"When researching, they had the most promise," Mikros said of WebFX. "Their customer service right from the start sold them." 
Mikros knew WebFX had the necessary skills to upgrade their search rankings, but it was WebFX's clear and friendly customer service that brought Mikros on board.

Top-tier SEO services from WebFX
Right from the start, WebFX knew how to drive up Mikros's leads and conversions. We set to work upgrading the quality of their SEO, optimizing their website to appear higher in search rankings so more users would find it.
On Mikros's website, we improved the site navigation and pushed out new informational content that would draw users in. We also optimized that content to rank for key industry search terms in Google so that they would appear in just the right search results.
As a result, Mikros experienced significant improvements.
"Before WebFX, our clients had a hard time finding us," they said. "Now our website is easy to access and navigate…and also searchable."
54%

INCREASE IN ORGANIC SESSIONS

54%

INCREASE IN USERS

$4.32

DECREASE IN ORGANIC CPL
Business impact
There's no question that WebFX's SEO services paid off for Mikros. They led to a 54% increase in both organic sessions and users. They also brought about a $4.32 decrease in organic cost per lead (CPL).
These SEO upgrades have led to concrete improvements for Mikros in terms of leads and conversions. Mikros says that WebFX has "increased our web traffic and leads substantially over the past several years, giving us more long-term development projects that we need to continue to succeed as a business."
With WebFX's help, Mikros is now seeing far more business and driving more revenue than ever, all thanks to the power of SEO. As Mikros sums it up, "WebFX has helped us own our top 10 SEO terms."
WebFX can propel your online marketing to new heights
Mikros couldn't be happier with the service WebFX has provided. When asked about that service, they responded that WebFX is "continually helping to create new resources and keeping us up to date with website maintenance, giving us more web traffic [and] more development projects, and keeping us relevant on the web within our industry."
Of course, it's not just Mikros that can benefit from our help. Your business could gain access to those same top-tier digital marketing services — not just for SEO, but also for other digital strategies like:
To get started with us, just call 888-601-5359 or contact us online today!