What's the first thing you do every morning? If you're like many people, you probably grab your smartphone or log into your computer to check your email.
Unlike most online marketing strategies, which attract customers via search engines or social media, email marketing allows you to connect with potential leads right in their inboxes. Although it's one of the oldest digital marketing channels, it's still one of the most effective, and with the right strategy, can help you foster relationships with people who need your services the most.
Call 888-601-5359 to speak with a strategist about email marketing plans from WebFX, or keep reading to learn a few email strategies that work particularly well for rehab centers.
WebFX helps clients in the healthcare industry grow their practices.
"My practice has grown quickly and improved our accessibility to those we serve or hope to serve within our community. WebFX is directly responsible for our growth and the fact that we have more than doubled our revenue in six months."
— Merrimack Valley Psychological Associates
See Case Study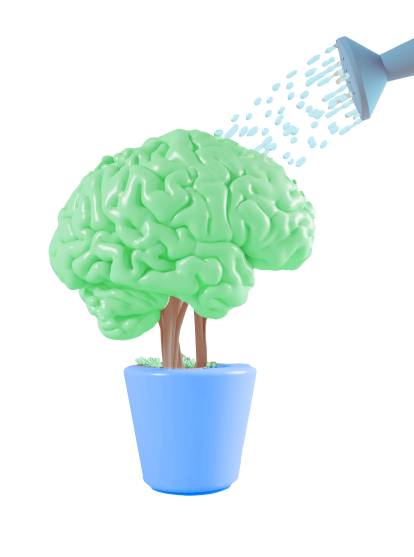 What is email marketing?
Email marketing typically involves sending promotional emails to acquire new customers or persuade existing customers to make another purchase. These emails are designed to encourage brand recognition and customer loyalty.
There are several common forms of email marketing.
Direct email
Direct email involves sending a promotional message. For example, this could be an announcement for a new product or a special offer. With direct email, you can personalize your email messages and target recipients according to various demographics.
Retention email
Retention emails focus on developing long-term impact and typically take the form of repeat email newsletters. Unlike direct email where the purpose is to encourage people to buy or sign up for something, retention email focuses on more than sales. In other words, these emails contain information that educates, entertains, or provides value to readers.
Advertising in other people's emails
Rather than producing your own email newsletter, you can pay to include your advertisement in existing email newsletters. In fact, there are email newsletters created for the sole purpose of selling ad space to other companies. Advertising in these emails gives you instant access to their subscriber list, a unique and valuable asset.

Hear What It's Like to Work With WebFX!

"WebFX has worked diligently to learn our business and has been successful and continuously upgrading search engine optimization results. Their passion for getting results shows."
Addiction Treatment Center
Advantages of email marketing
Email marketing is a lot faster and cheaper than most forms of communication—and it can deliver almost instantaneous results. By leveraging your mailing list, you can distribute personalized information to potential clients at low costs. And email lets you deliver your message directly to the intended audience, rather than waiting for leads to find your website or social media.
Emails are also easy to track, allowing marketers to analyze metrics such as bounce rates, click-throughs, and unsubscribes. Examining open rates and positive or negative responses helps you gauge the effectiveness of your email marketing efforts.
Finally, email marketing is interactive. This means that you can initiate a conversation and allow users to respond directly for more information.
Why do rehab centers need email marketing?
Marketers in other industries can blast mass emails to huge lists of customers. But for rehab centers, that strategy is ineffective and raises privacy concerns.
Instead, the success of rehab center email marketing hinges on the ability to build a strong subscriber list. To do this, we encourage you to include opt-in forms in various locations on your website. You can also encourage in-person sign-ups at your center. This will ensure that you only contact people who want to hear from you.
In addition, you'll be able to create more tailored content designed to reach people who are interested in your services.
Email is also a great way to keep in contact with program graduates. You can share newsletters or helpful resources, similar to content you would share on social media. This shows clients that you truly care about their recovery even after they leave your center.
How can rehab centers benefit from email marketing?
Potential clients may not be ready to enter rehab when they first encounter your website, but email lets you create and nurture relationships.
As potential clients read your emails, they will learn about your facility and your approach to rehab. When they're ready to make the call, your center will be at the top of their list. By investing in email marketing, your rehab center is investing in relationships with potential clients and their loved ones.
You can also use email to keep in touch with program graduates, who often provide great word of mouth referrals.
Email marketing plans from WebFX
As a leading rehab marketing agency, WebFX understands what it takes to deliver email marketing campaigns that provide your customers with value-added information and keep you at the forefront of the industry.
When you choose email marketing plans from WebFX, you are choosing increased brand recognition—and ultimately increased traffic and revenue for your center.
Want to increase the likelihood that potential clients will choose your rehab center? Partner with WebFX to create a custom email marketing campaign designed to boost leads and fill your beds quickly.
Start marketing your rehab center with email today
Interested in learning more about how email marketing can benefit your rehab center? Contact us today to find out how WebFX, an industry leader in email marketing, can help you center plan and execute a successful email marketing campaign. We would love to hear from you!
Find out how WebFX can improve your rehab center's email marketing efforts. Call 888-601-5359 or contact us online today for a free evaluation.
Earn a 20% greater ROI with WebFX