One of the most important places for rehab centers to connect with potential clients is the Internet. However, simply having a website for your rehab center isn't enough – it's crucial that people interested in learning about rehabilitation programs can find it. That's where digital marketing becomes extremely important.
Digital marketing refers to all of the ways that you can attract business to your rehab center online, including strategies like SEO, PPC, email marketing, social media marketing, and more.
Call 888-601-5359 to learn how WebFX can help you reach your digital marketing goals, or keep reading to learn more about why online channels are so important for rehab centers.
We're masters of our craft.
WebFX is a marketing and design industry leader.

Meta, Amazon, and Google Partner


4,000+
blog posts written


300+
Google Certified team members

Contact Us

How to choose the right agency for your rehab center
If you're considering partnering with a digital marketing agency for your rehab center, it can be difficult to determine which one is best suited for your needs and goals. That's why we broke the process down into five main steps:

Hear What It's Like to Work With WebFX!

"WebFX has worked diligently to learn our business and has been successful and continuously upgrading search engine optimization results. Their passion for getting results shows."
Addiction Treatment Center
Why should rehab centers use digital marketing?
Digital marketing can help your rehab center stand out among the competition, increase brand awareness, and attract website traffic – all which are important to gaining more clients.
Stand out among competition
Digital marketing is an effective way to help your rehab center stand out among its competition.
Not only is the Internet a convenient way to find information quickly, but monthly, the term "rehab center" is searched up to 2,900 times in search engines. With that many potential clients searching for you online, it's crucial that you appear in search results and make it easy for them to find you.
Increase brand awareness
Increasing brand awareness means that you're helping your rehab center to become a household name.
By using multiple Digital marketing strategies together, you can establish your rehab center's brand and reputation.
For example, SEO will help your website rank higher in search engine results pages, resulting in more clicks. PPC ads target the people who are already looking for your services, and social media marketing helps you reach potential clients in a less formal setting.
Increase website traffic
In order to increase traffic to your website, you need to be sure that you rank highly in results pages. This can be done by using SEO, or search engine optimization, to help search engines like Google better understand your site and content.
You can also increase traffic with any number of other digital marketing strategies, as long as you include links to your site. The more strategies you use, the more traffic you'll drive.
Meet WebFX:
Your world-class, tech-enabled marketing agency with over 1.6 million hours of combined expertise.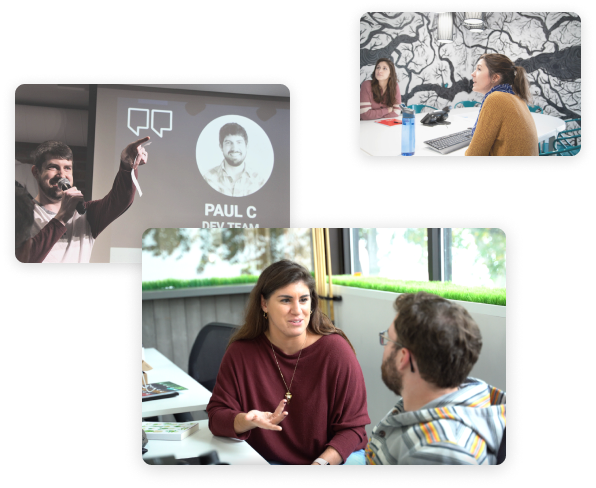 Digital marketing strategies for rehab centers
Here are some of the best strategies for marketing your rehab center online:
SEO for rehab centers
SEO, or search engine optimization, is one of the most important strategies to marketing your rehab center online.
It's the process of optimizing your website's content to include popular keywords for your industry and appeal to your target audience.
SEO also involves optimizing your on-page elements to include those keywords in title tags so that Google knows that you're providing helpful, important information to its users.
SEO also involves building links to your website from other reputable sites.
When you acquire links from high authority sites, it acts as a vote of confidence that your site is also authoritative.
Email marketing for rehab centers
Email marketing is extremely useful for rehab centers because it is a cost-effective way to stay in contact with current and potential clients.
You can use your email marketing campaign to offer bi-weekly, or monthly newsletters that inform your recipients about what's happening at your center.
You can include links to your treatment blog, information about your programs, or introductions to new staff members.
PPC for rehab centers
PPC, or pay-per-click ads, allow you to target search engine users based on the keywords and phrases they're searching.
These ads work on a bidding system, in which you decide exactly how much you'll pay every time a user clicks your ad. This makes PPC a great, budget-friendly strategy.
Do you need help marketing your rehab center online?
Today, digital marketing is absolutely essential for rehab centers – but determining the best strategies for yours can be challenging.
WebFX can help. Our talented team of Internet marketers understands the competitive nature of your industry, and will work to create a unique digital marketing strategy to help you reach your goals.
Contact us today for more information and a free quote!
Earn a 20% greater ROI with WebFX