The reality is that your online reputation is a major factor in how potential clients perceive you — which indicates that a significant portion of your prospects will contact you through your website.
That's why your business website must pique their interest, demonstrate your authority, and persuade them that you are the ideal environmental testing business to assist them.
But how do you pull that off? Continue reading to learn more about web design for environmental testing companies and how to get started.
Here's a brief outline of the topics we'll cover:
Are you searching for web design services for environmental testing companies? WebFX employs a dedicated team of experts whose sole focus is maximizing your environmental testing website's performance in search results by implementing the best web design and search engine optimization (SEO) practices.
Contact us online or call us at 888-601-5359 to speak with a specialist.
Meet WebFX:
Your world-class, tech-enabled marketing agency with over 1.6 million hours of combined expertise.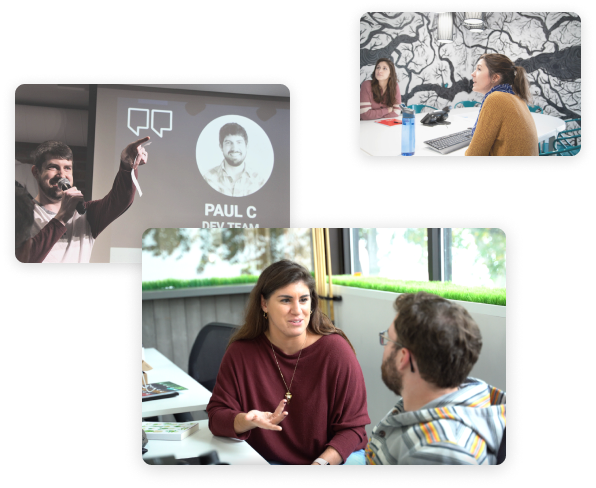 Why leverage web design for environmental testing companies?
Developing brand recognition and exhibiting your environmental testing business to potential clients begins with your website. It helps your company stand out from the competition by providing consumers with accurate information.
A custom web design for environmental testing companies can help better convey your company's values, engage prospects, and establish credibility.
Furthermore, a well-designed website can aid in directing visitors to the action you'd like them to take, cultivating leads, and boosting sales. Plus, it facilitates a pleasant user experience and makes it easier for people to access and browse your website.
We don't want to tell you about the work we do, we want to SHOW you.
View Our Portfolio

We've built over
1,100
Websites
in a variety of industries.
Top 7 web design practices for environmental testing companies
We have already established that your website is the initial point of contact between your company and its potential clients.
Here are seven of the best web design practices for environmental testing companies like your:
1. Create a custom design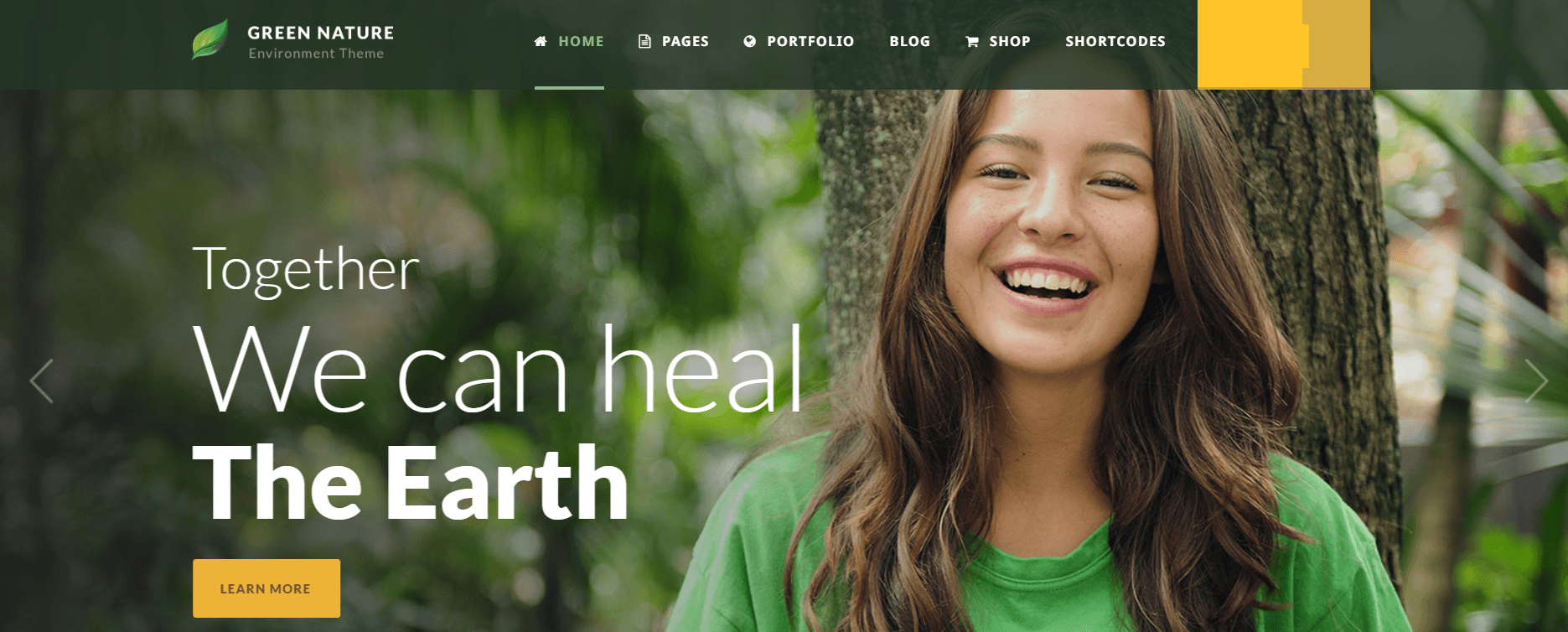 Within the first 50 milliseconds of a user's visit to your site, they form an opinion about your company — which means you have 0.05 seconds to grab their attention, or they'll click away.
The best approach to guaranteeing that your site meets its target audience demands is hiring an agency like WebFX, which specializes in web design for environmental testing companies.
That way, you can get a distinctive web design that complements your brand's identity to set you apart from the competition and make a good impression on your site visitors.
Suggestion: You can wow your visitors with a web design that's simple and professional, with a touch of "green" or "eco-friendly" flair to show off your contributions to preserving the environment — all while guiding your visitors to the information they need.
We'll help you create a website that stands out.
"WebFX has been instrumental in helping us develop a new website, allowing us to be a leader in our industry."

Learn More About Our Web Design Services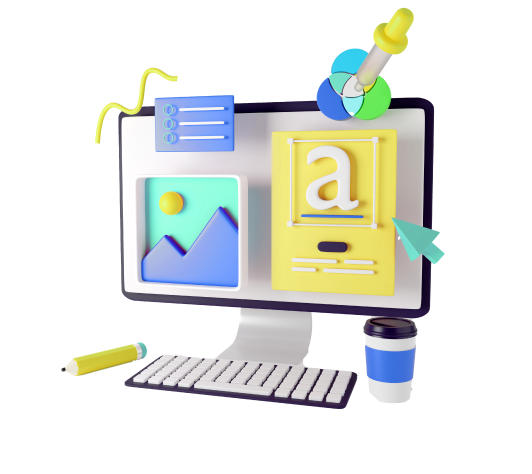 2. Prioritize a user-friendly interface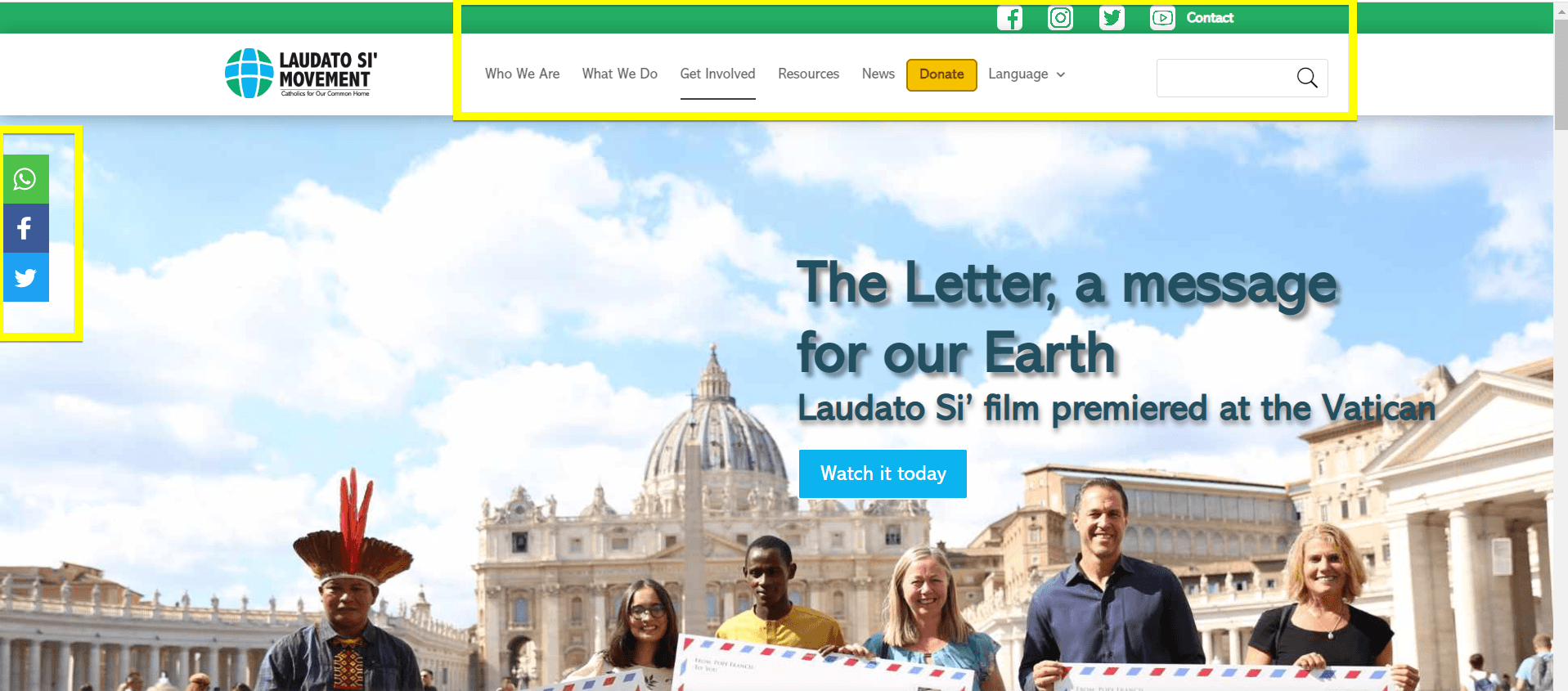 Suppose site users get lost in your poorly organized menus. In that case, they are more likely to click away in search of an alternative provider of environmental testing services.
Here are a few tips you can use to simplify your site's navigation:
Add a sticky or fixed navigation bar at the top that won't move while a user scrolls down
Display a few primary navigation links in the search bar
Feature contact icons in the navigation bar
Include header navigation links in the footer
You can invest in WebFX website user experience testing services to find out how mobile-friendly your site is and improve it and, ultimately, your bottom line.
Suggestion: Include a search box above the fixed navigation bar, a search button, a "Free Consultation" call to action (CTA) that prompts users to call, and social network sharing buttons in the upper right corner. The footer is a great place to provide a list of connections to other site sections.
3. Make sure it's mobile-friendly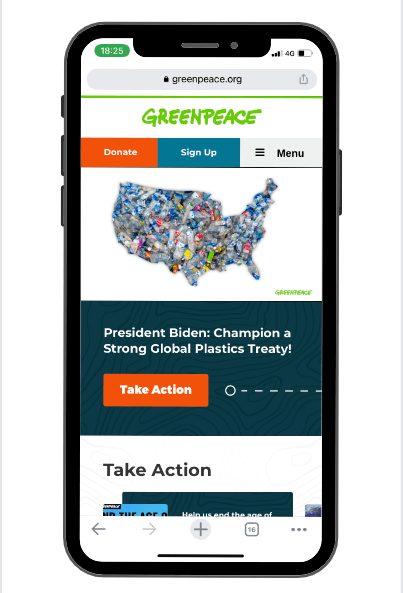 Clients today are just as likely to look for an environmental testing business on their smartphones as they are on their computers, so your website must be mobile-friendly.
Plus, Google's algorithms give mobile-friendly websites priority when crawling. Therefore, rather than trying to fit your website into the limits of a desktop screen, you must build it with mobile visitors in mind from the outset.
Suggestion: You can hire a professional web design service to ensure maximum performance and a positive user experience. For instance, WebFX responsive design services can enhance your site's usability on mobile devices, improve its appearance across devices with different screen sizes, and lengthen visitors' time on your site.
4. Keep an eye on your load times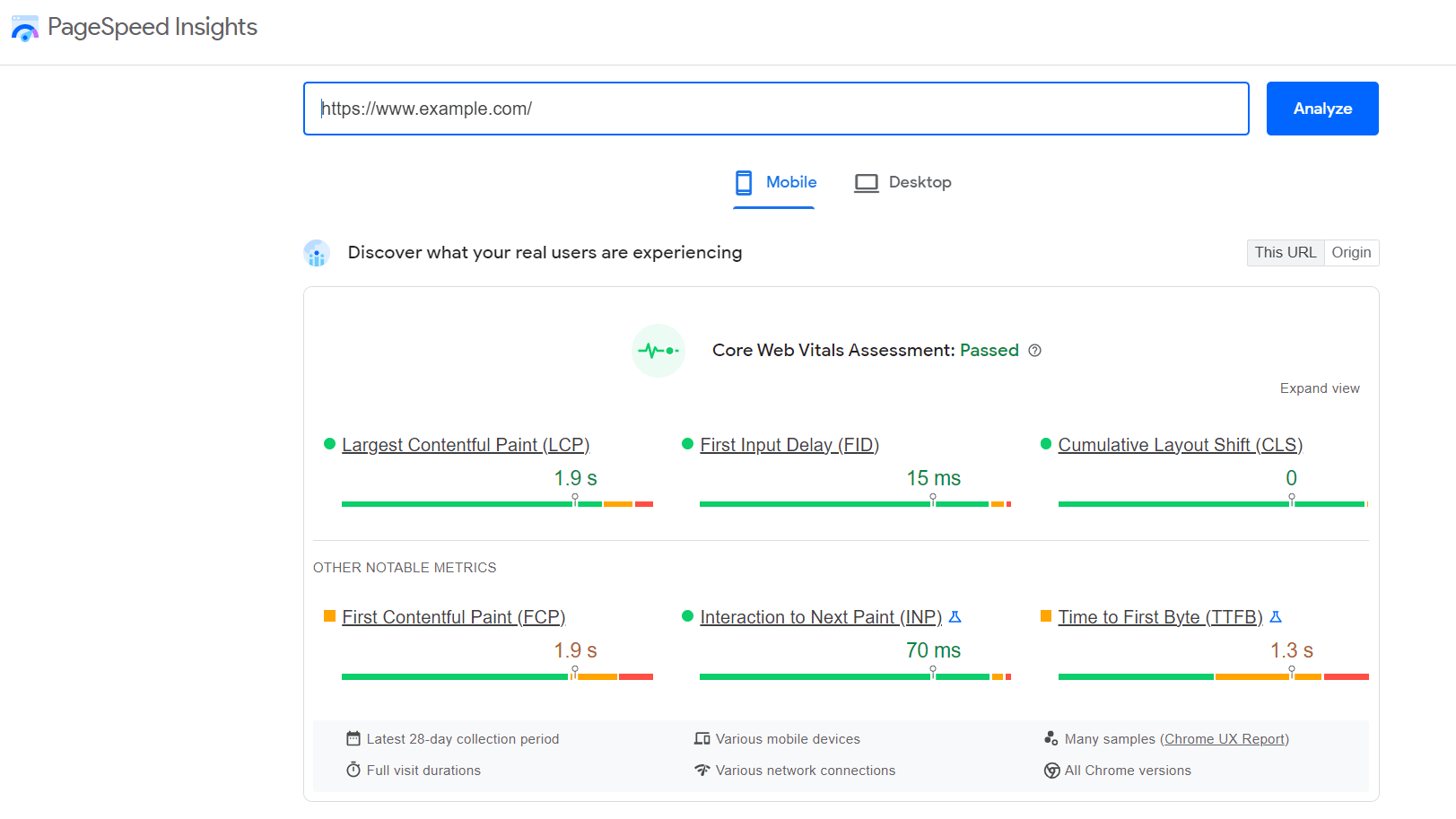 Most Internet users have grown to anticipate instantaneous page loads, and this expectation is magnified when using a mobile device. In reality, load times on mobile devices have a significant impact on metrics such as dwell times, bounce rates, and conversion rates.
Also, Google considers page speed when considering the ranking position of different web pages in mobile searches.
That's why it's essential to give equal importance to the site speed with which your desktop and mobile versions of your environmental testing website load. You also need to consider how the size and quantity of photos and videos may affect your page load speeds while designing your website.
You can use Google's PageSpeed Insights to see how quickly your site loads.
Suggestion: It's best to hire a professional service to optimize the backend of your site to improve page speed. For instance, WebFX offers three different website speed optimization service plans to ensure that your website loads as quickly as possible. Our services can decrease your website's bounce rate and lengthen the time users spend on your site.
5. Draw visitors' attention to key elements

Your goal is to have visitors' eyes immediately go to particular elements like a CTA or a specific section of content upon landing at your site.
That's where "visual hierarchy" comes into play — a design approach that involves creating a clear order among the page's elements based on their relative importance. You can make your key page elements stand out by altering their size, color, contrast, or position.
Suggestion: You can grab readers' attention with a paragraph touting your proficiency in environmental testing. Then add large CTA buttons that employ a secondary color to stand out against the primary background color below that paragraph.
How much does it cost to build the website of your dreams?
Use our FREE website design cost calculator to get an idea!

Web Design Cost Calculator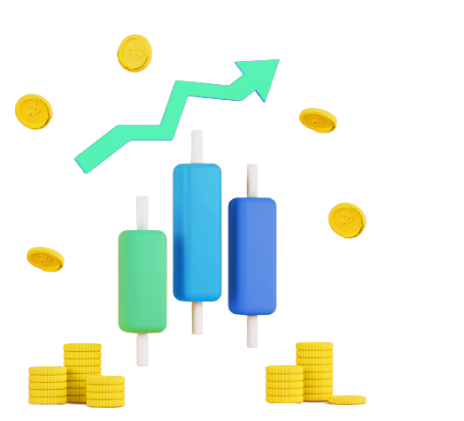 6. Establish your specializations without ambiguity

All the users who found your site are searching for the same thing — the assistance of a certified environmental testing expert.
So, you must feature your environmental testing services on the homepage and provide direct links to detailed pages for each area of expertise in the navigation bar.
Remember those 50 milliseconds? You want the interested client to know right away that you offer the environmental testing services they require.
Suggestion: On your homepage, you can create blocks and CTA buttons for at least three of your environmental testing services (such as water testing, air testing, or food testing). Make each clickable, display at least a two-line service summary, and include another CTA to learn more.
7. Incorporate SEO practices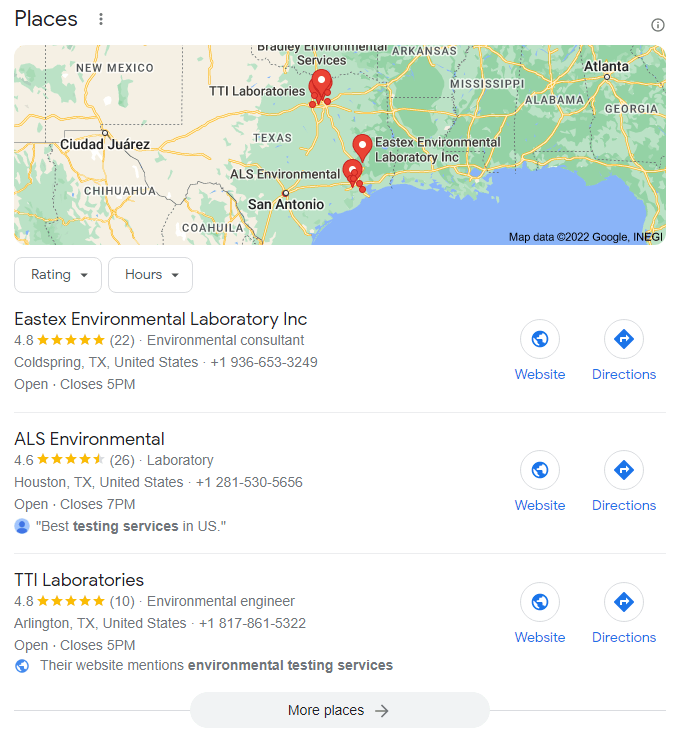 The most beautifully crafted website in the world won't bring in visitors if they can't find it. More people seeing your website increases your chances of making a sale — that's why SEO is essential.
Since 93% of all online queries start with a search engine, it is crucial to incorporate SEO practices into web design for environmental testing companies. SEO employs various methods to improve your site's visibility in search engines, making it more accessible to your target audience.
Suggestion: It's always best to hire an SEO agency that can adapt to the ever-shifting SEO landscape using advanced technologies, resources, and techniques. For instance, WebFX offers SEO services for environmental testing companies like yours, giving you access to cutting-edge marketing tools, seasoned SEO professionals, and more.
These are real SEO results driven for a WebFX client.
You're next.
Learn More About SEO Services


260%
increase in organic revenue

198%
increase in organic transactions
150%
increase in organic traffic

3872%
increase in sessions from SEO
Get a custom web design for your environmental testing company
Are you looking to develop or revamp your website with Google-friendly optimization techniques in mind?
WebFX is an industry-leading web design agency for environmental testing companies, with an award-winning design team capable of crafting custom websites that capture your brand and increase conversion rates and profitability.
We've built over 1600+ SEO-friendly websites, which serves as evidence of our expertise. Check our web design and SEO service page to learn more, and contact us with questions.
Earn a 20% greater ROI with WebFX