Social media has been a go-to marketing channel for consumer and retail brands for years. However, the use of social media among environmental testing companies is also growing in popularity.
Social media for environmental testing companies is essential for several reasons. Using social networking sites like Facebook, Twitter, and LinkedIn, your business can increase its visibility online, connect with prospects, strengthen relationships with existing clients, and ultimately increase revenue.
But how can your business effectively leverage social media to expand its client base? Keep reading to discover the best social media strategies for environmental testing companies to help you get started.
Here's a quick rundown of the topics we'll be discussing:
Ready to drive a return on investment (ROI) from LinkedIn, Facebook, or Instagram? Contact us online or call 888-601-5359 to speak with a strategist about how our social media marketing services may increase your company's visibility, client retention rate, and bottom line.
Growing your social presence with WebFX is a walk in the park.
"WebFX allows growing your social media platforms to be stress-free! They are knowledgeable and adapt to your company needs!"

Learn More About Our Social Media Services

Why use social media for environmental testing companies?
Because of its extensive reach and adaptability, social media has emerged as one of the best tactics for promoting environmental testing businesses.
Take a look at some of the specific benefits of social media for environmental testing companies:
Make your business personable: With social media, your company may become an engaged player in the environmental testing industry. You'll establish a friendly character that readers will find more engaging and trustworthy through your activity on the networks, including your posts and interactions with other users.
Boost traffic: You can direct more people to your website and convert them into paying customers by including a link to your website in your social network profiles, blog posts, and paid advertisements.
Generate leads and conversions: You can drive environmental testing leads and conversions directly on social media through features like call-to-action (CTA) buttons on your profiles, appointment scheduling, and direct messaging.
Raise brand awareness: Because of the pervasive visual aspect of social media, it's a great place to spread your brand's style and look to a broad audience. Boosting your brand's visibility will also increase the performance of your other marketing efforts.
Build your client network: Through social media channels, you can network, collect feedback, hold debates, and engage with clients in both direct and indirect ways.
Promoting your environmental testing business becomes simple with a more considerable and active social media following.
Not happy with your social media engagement?
We've got just the blog post for you.

Read the Blog Post & Watch the Video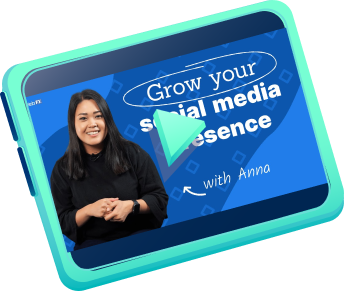 Top 5 social media strategies for environmental testing companies
We've already established that environmental testing companies can reap many benefits from social media. But how can your business use social media to expand its clientele?
Take a look at the five best social media strategies for environmental testing companies:
1. Make sure you have the basics down
The first step to effective social media marketing for environmental testing companies is mastering the basics of managing your channels.
Some of the basics include the following:
Investing in the right social media platform: To ease into things, you could start with only a handful of the most popular platforms among your target demographic.
Aiming for specific, measurable, and achievable results: What do you want to accomplish? Do you want to keep your current customers interested in what you offer? Would you like to reach out to potential new ones? Get specific with your goals for social media marketing.
Building a schedule and a strategy for your content: How will your content creation process work? How frequently will you share?
If you're starting with social media, you can check out the WebFX social media knowledge base to ensure you get started on the right foot.
74% of people use social media when making a purchasing decision.
Make their decision easy with a stellar social media presence. See how your brand can level up by requesting a no-obligation proposal today.

One of our experts will be in touch within 24 hours!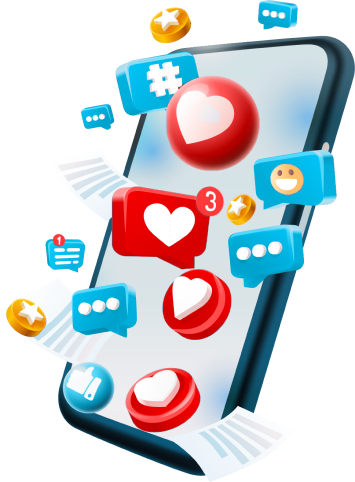 2. Create and share creative visuals with relevant data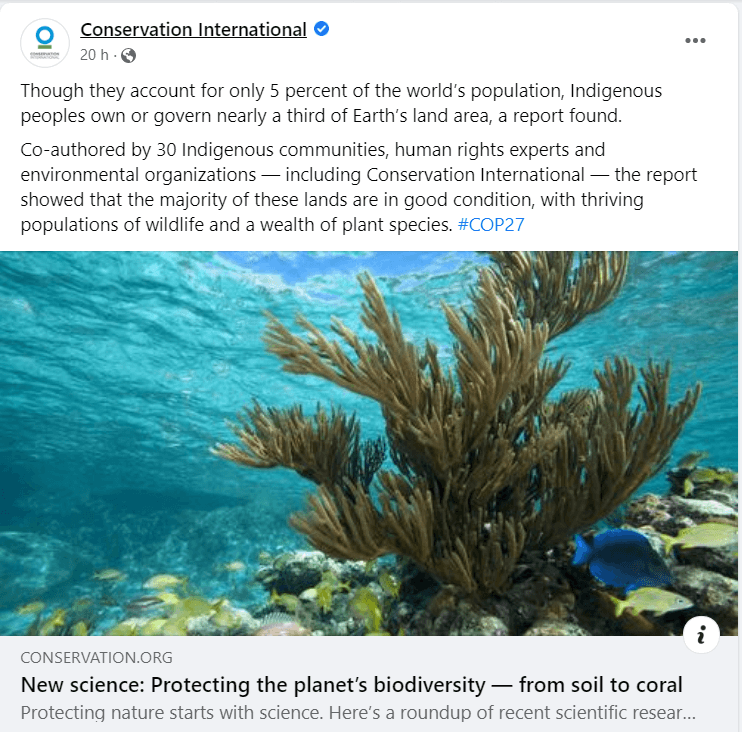 Visuals are essential for social media for environmental testing companies since they are far more likely to grab attention than plain text. It would be best to design the graphics you use in your social media content strategy to grab your target audience's attention immediately.
Custom visuals are a great way to disseminate environmental quotes, helpful environmental regulation compliance tips, basic environmental testing information, and industry updates.
Visual content is of the utmost significance if you utilize Instagram and similar image-centric networks.
3. Create informative YouTube videos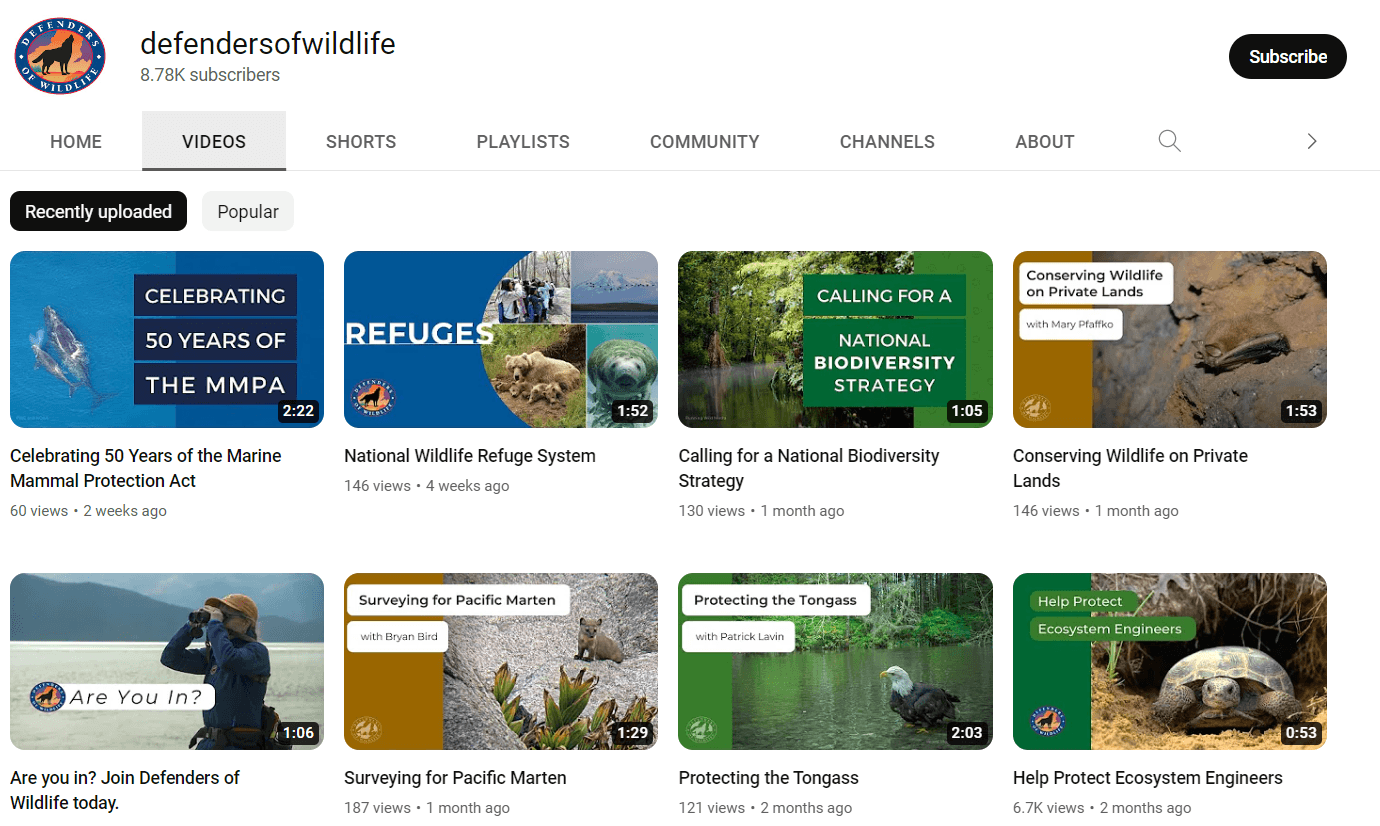 Explaining complex environmental concepts in a video format simplifies your message and allows you to add personality to each piece you create. That's why YouTube videos are far more interesting to audiences than other types of information.
Plus, you can reach the vast majority of your target audience (primarily executives) who prefer watching a video to reading text content).
Make sure to regularly upload new videos to YouTube explaining essential aspects of environmental testing, reporting on exciting new developments in the field, and discussing current events.
4. Share informative articles and blog entries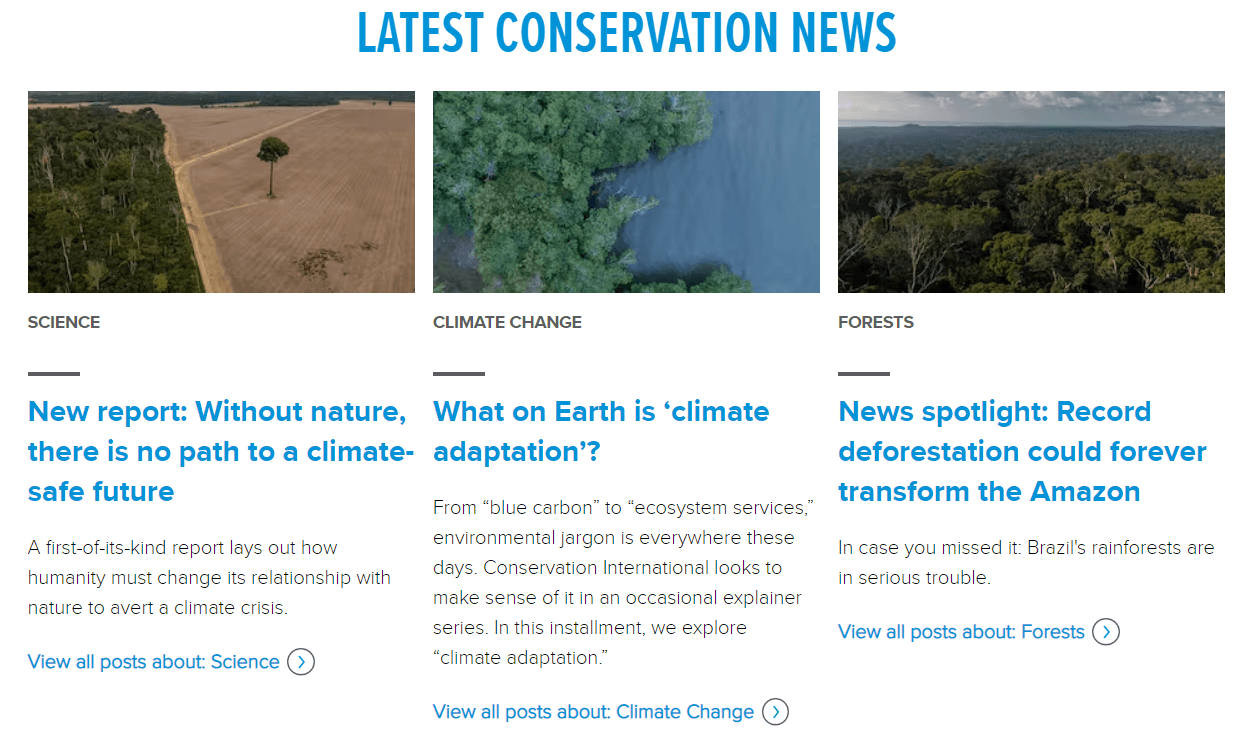 Producing informative material instead of just promotional content is one of the most effective social media strategies for environmental testing companies.
Your ability to demonstrate your proficiency in environmental testing will strengthen in direct proportion to the amount of reliable and valuable information you supply.
Marketing in the environmental testing industry is all about establishing your brand as an authority in the field, building trust, and promoting your services. Prospects will consider your expertise, reliability, and track record before hiring you.
For this reason, keeping your social media followers up-to-date with relevant blog entries and news is essential. Furthermore, don't restrict yourself to posting only links to articles on your site.
Start compiling reports and posts from credible or federal websites and blogs in your field.
We're masters of our craft.
WebFX is a marketing and design industry leader.

Meta, Amazon, and Google Partner


4,000+
blog posts written


300+
Google Certified team members

Contact Us

5. Listen in on discussions mentioning your company
One of the primary uses of social media marketing for environmental testing companies is brand listening. Branded keyword searches are a great way to find mentions of your company and related discussions on social media.
You can glean your customers' information from their feedback and how they feel about your services.
For instance, you can find discussions and debates on the most pertinent subjects to environmental testing where you can add your two cents and show off your competence in environmental matters.
You can use social listening tools to improve your company's ability to hear what people say about it. You can also keep tabs on the environmental testing industry's current buzz in real-time and learn what others are talking about.
This action will help you learn more about your audience and react appropriately.
Partner with a social media agency for environmental testing companies
With ground-breaking revenue acceleration technology and a client rating score that is 488% higher than the industry average, WebFX is a dependable provider of social media marketing services for environmental testing companies.
We'll work with you as a partner to boost your environmental testing company's revenue, client retention, and brand recognition.
Browse our social media management service packages and prices to learn how.
Got questions? Contact us online or call us at 888-601-5359 to speak with a strategist now!
Earn a 20% greater ROI with WebFX