Do you run an environmental testing business? Maybe you are just noticing that your website isn't getting enough traffic to generate new leads or sales. Perhaps you're trying to figure out how to give your company an edge in the environmental testing market.
In any case, search engine optimization (SEO) is exactly what your company needs to succeed.
If you employ SEO for environmental testing companies as part of your digital marketing strategy, you'll maintain your credibility with prospective customers. You'll also have a competitive advantage in winning them over.
Read on to learn how it works and how you can get started.
Here's a brief outline of what we'll cover in this post:
Want to start generating income from organic search results? Get in touch with a knowledgeable SEO strategist to discuss boosting your company's search engine rankings and, in turn, your revenue.
These are real SEO results driven for a WebFX client.
You're next.
Learn More About SEO Services


260%
increase in organic revenue

198%
increase in organic transactions
150%
increase in organic traffic

3872%
increase in sessions from SEO
Why use SEO for environmental testing companies?
89% of marketers agree that SEO is the most effective digital marketing tactic. SEO is one of the greatest techniques to increase the visibility of your company's website in search engine result pages (SERPs) and attract more customers searching for environmental testing services.
Suppose a potential client is searching for information about environmental testing. In that case, you want your company to show up on the first page of results among your rivals. If your company is not appearing in the first 10 search results, one of your competitors just landed a new client, and you lost out.
SEO helps your company build its reputation as an environmental industry leader, improving your brand awareness and website traffic. The more credible your company appears the more likely clients are to trust your brand, thus increasing customer loyalty.
Top 5 SEO strategies for environmental testing companies
We've already established that SEO is many businesses' most effective digital marketing approach. But how do you leverage SEO for environmental testing companies?
Here are five SEO strategies for environmental testing companies to get you started:
1. Develop a mobile-friendly site
With over 58% of global site traffic originating from mobile devices, Google's algorithm gives mobile-friendly sites first preference when indexing.
That's why your website must be able to automatically adjust its layout and appearance according to the user's screen size and the resolution of their browser. That way, your site visitors will have a more positive experience and spend more time on your website.
As a result, user dwell time on your website will increase, sending a good signal to Google that your site delivers value and is relevant to search results.
Pro Tip: To get the most out of your website, it's best to use a professional web design service like WebFX, which has a workforce of experts whose primary job is to improve your site's usability and rankings in SERPs through the application of best SEO practices.
We don't want to tell you about the work we do, we want to SHOW you.
View Our Portfolio

We've built over
1,100
Websites
in a variety of industries.
2. Target keywords relevant to your business
To appear at the top of the SERPs, you need to understand how users search for environmental testing services or information. That's where keyword research comes in — it helps you discover the precise terms and phrases that prospects use when looking for environmental testing companies like yours.
You can use a keyword research tool like KeywordsFX to find terms and phrases related to the environmental testing industry.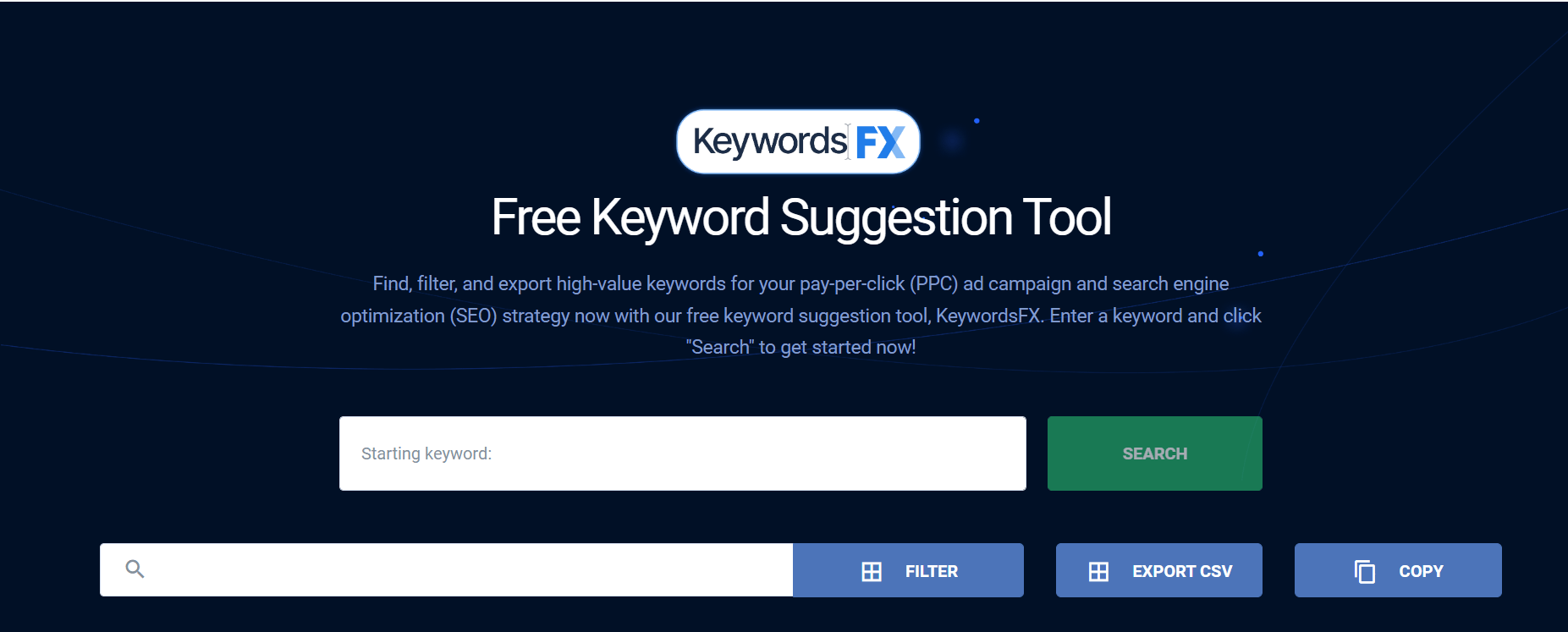 Also, environmental testing businesses can zero in on long-tail keywords (phrases with more than three words) to get the most out of their target keywords.
For example, if a searcher uses a broad keyword like "environmental testing," it's challenging to figure out what they are trying to find. However, if they use a long-tail keyword such as "environmental testing company in Utah," their query is much more specific. It reveals exactly what they are looking for.
By targeting long-tail keywords, you increase your chances of attracting prospects already looking for an environmental testing service and are more likely to become paying clients.
To maximize your website's ranking potential, it's always best to naturally incorporate your targeted keywords into your page's header tags, title tags, meta descriptions, and body text. That way, you can boost your site's visibility in the SERPs for these specific keywords.
Pro Tip: Always ensure that you incorporate your keywords in a way that looks and sounds natural to avoid keyword stuffing — which occurs when search engine spiders find too many instances of a search term and can negatively impact your ranking potential.
Use our proprietary keyword research tool, KeywordsFX, to help you find high-quality keywords for content and PPC campaigns. Identify Top Keywords for Free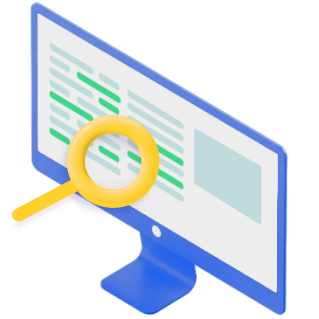 3. Create content that meets the demands of your target audience
Content creation is one of the most crucial factors in SEO for environmental testing companies.
Publishing high-quality content that caters to your target audience's needs is essential for boosting your SEO rankings since search engines prioritize sites that provide a positive user experience.
When creating your content, you want to focus on topics related to environmental testing to ensure that you attract the right prospects. This way, you can also position yourself as an expert in your industry and keep leads flowing to your website.
Pro Tip: Publishing case studies, blog posts tackling environmental issues, client testimonials, and environmental regulations and compliance updates can help increase your site's value.
Time to Level Up Your Sales
Our long list of services helps you grow every aspect of your business with marketing strategies that are proven to increase bottom-line metrics like revenue and conversions.

In the past 5 years, we've managed more than 12.9 MILLION transactions across our client base.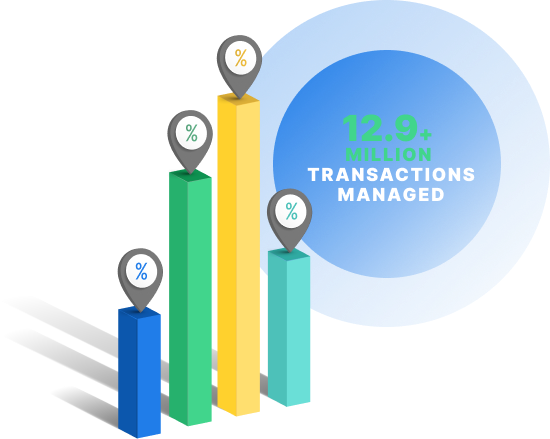 4. Improve your page speed for greater user experience
Page speed is a direct ranking factor, and Google places a premium on it.
Therefore, if you want to maintain traffic on your site, you should improve your page's load time to make it easier for visitors to access the information they need more quickly.
You can get an idea of how long it takes for your pages to load by entering the page URL into Google's PageSpeed Insights tool. That way, you can gain insight into your website's current load time and recommendations on how to optimize it for faster loading times.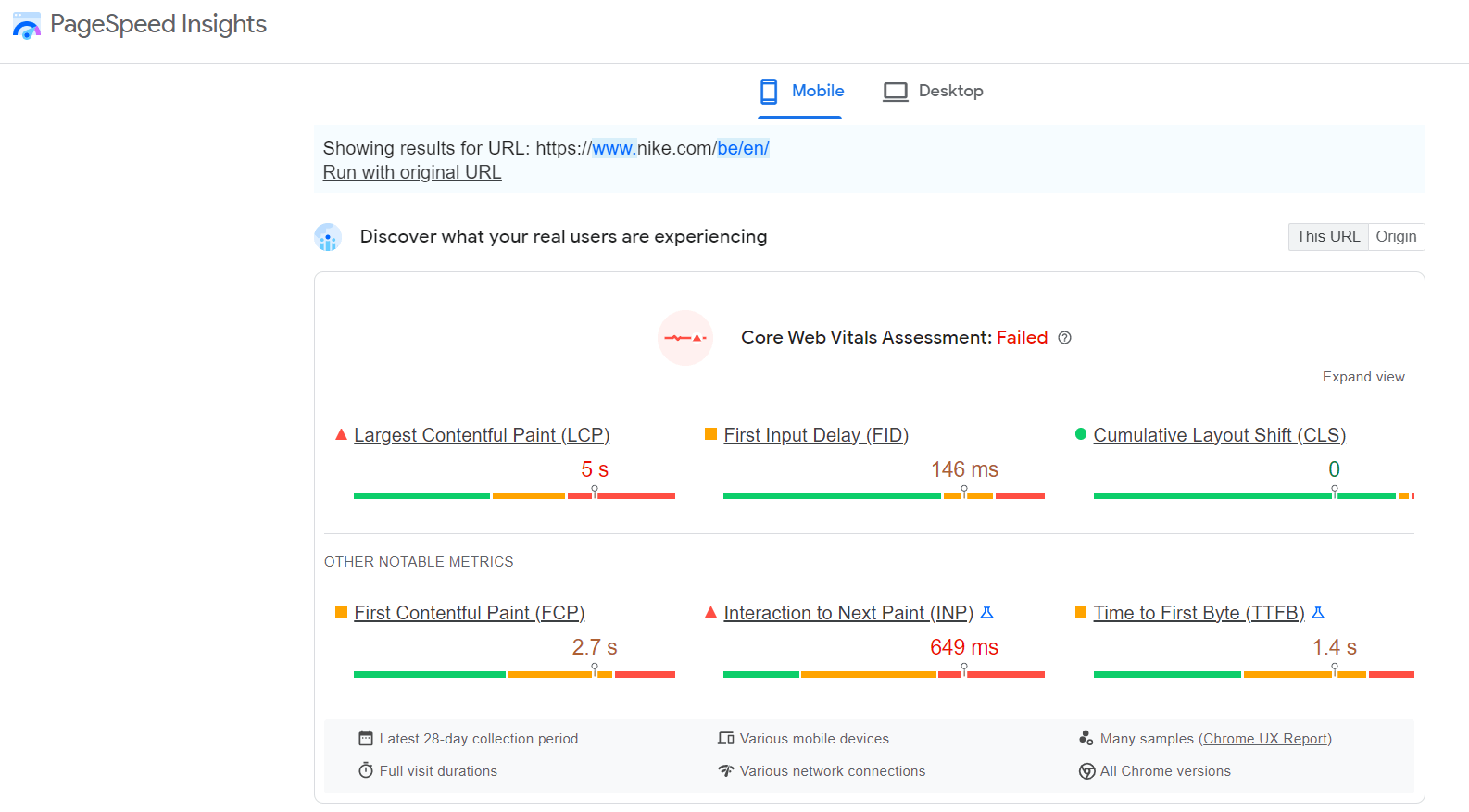 Pro Tip: If you don't have experience optimizing the backend of your site, WebFX offers three distinct website speed optimization service plans to help your website load at top speeds. Our services have been shown to reduce bounce rates and increase average session duration.
5. Build your website authority through link building
Link building is the process of getting other sites to make references to yours. Any time another website links to yours, it tells Google you're an authoritative resource. In general, Google gives higher-ranking positions to sites that have more backlinks.
You can employ a variety of link-building tactics, some of which are as follows:
Developing your site's reputation by addressing environmental concerns with engaging content that visitors and other websites will want to share and link back to
Sending out press releases about your environmental innovations and adding your website to directories
Getting the word out about the environmental testing services your organization provides to internet influencers
Because of the organic nature and ongoing evolution of the link-building structure, it is crucial to maintain awareness of the latest developments in the environmental testing field and be flexible enough to adapt as necessary.
Independent research from Clutch has named WebFX the
top SEO company in the United States.
Clutch has personally interviewed more than 250 WebFX clients to discuss their experience partnering with us.

Read More Clutch Reviews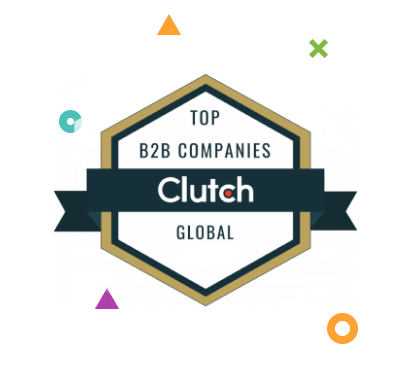 Get custom SEO for environmental testing companies
If you're looking for a world-class SEO agency that delivers tangible results, WebFX fits your search criteria. We have generated over 7.8 million leads for our clients thus far, and that figure continues to rise.
We employ over 500+ marketing experts that are authorities in their professions— Google Analytics qualified and skilled at delivering and analyzing the results they generate for your environmental testing company.
To round up our package of SEO for environmental testing companies, we have a staff of copywriters, web designers, and strategists, all focusing on your market.
Contact us online or call us at 888-601-5359 to speak with an SEO expert about getting started on your revenue-driving SEO plan.
Earn a 20% greater ROI with WebFX