Website SEO: How to Optimize Your Website Like a Pro
Search engine optimization (SEO) is a critical component of every website. With SEO, you help people find your business through Google, Bing, and other search engines. That's why it's essential to learn how to SEO a website because it will help grow your company's sales and operations.
What SEO is in 2023
What matters most to ranking number one in search results
What tools to use for website SEO
How to SEO a Website
How to optimize your website's design, content, multimedia, and off-page presence for SEO
Are you ready to start optimizing your site?
Then keep reading to learn how to optimize a website (yours, specifically) and rank at the top of search results. If you're looking for professional help, browse our SEO or SEO audit services. Or, call us at 888-601-5359 (you can contact us online too) and chat one-on-one about your site and its SEO!
Independent research from Clutch has named WebFX the
top SEO company

in the United States.

Clutch has personally interviewed more than 250 WebFX clients to discuss their experience partnering with us.

Read More Clutch Reviews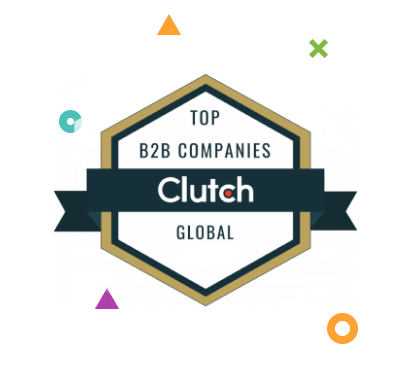 What is search engine optimization (SEO)?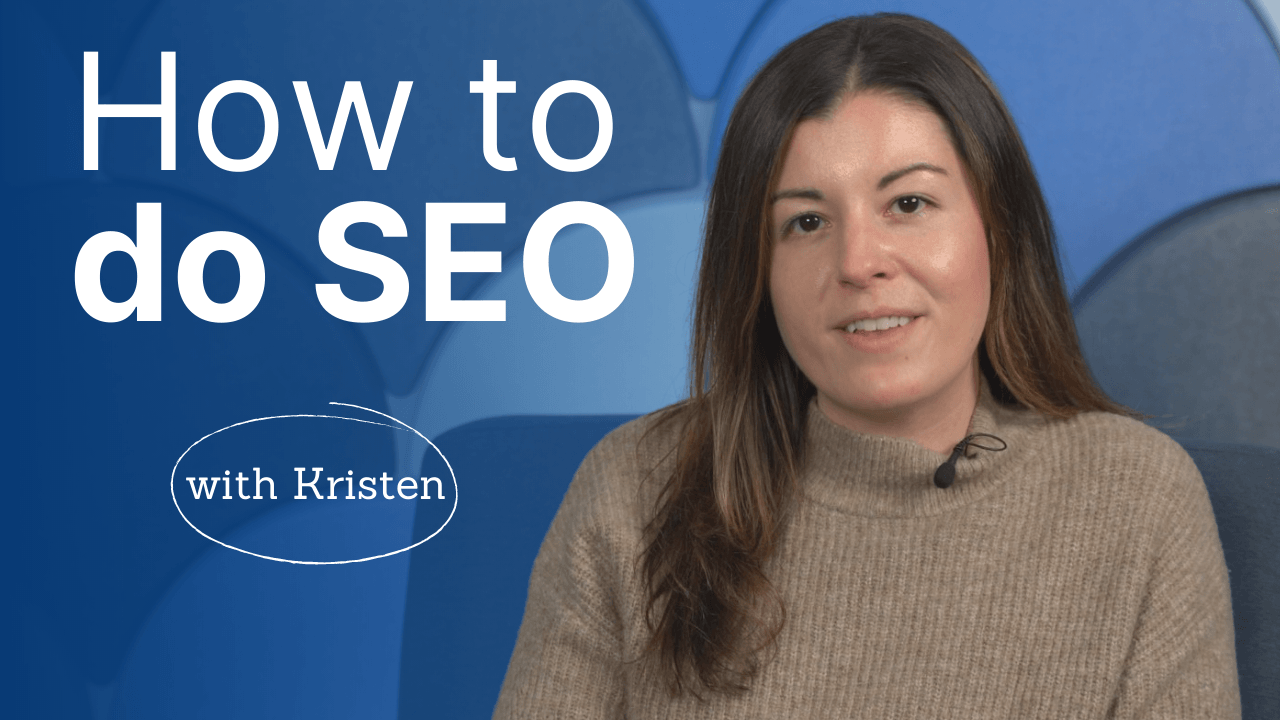 Before how to SEO a website, you need to learn what is SEO.
SEO describes an umbrella of strategies, ranging from technical to creative, that make your website "friendly" to search engines and users. Creating and maintaining a search engine and user-friendly site helps your website maintain a high ranking in search results.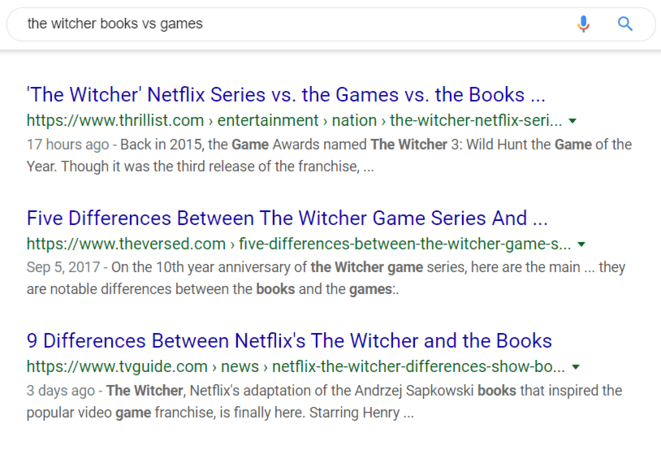 Companies want a top ranking in search results for a few reasons:
With SEO, your business accesses a massive and profitable channel: Search.
That's why you want to learn website SEO because it helps your company bring traffic to your site, which translates to more sales and revenue. Earning SEO's benefits, however, requires time and focus on the right optimization elements.
Read More About SEO
What matters the most for SEO website optimization?
While you can review the more than 200 ranking factors that search engines like Google and Bing use to rank search results, it's more helpful (especially as a beginner) to learn and focus on the most impactful ranking factors in 2023.
The most important ranking factors for SEO include:
Page speed
Mobile-friendliness
Content quality
Links
User experience
Keep reading to learn more about these factors and why search engines focus on them so much!
Page speed
Page speed describes how fast content loads on a single page, whether it's a blog post or product page.
For search engines, as well as users, page speed matters because it impacts the user experience. If you arrive on a slow page, you get frustrated. In some cases, you may even leave the page, which is what 53% of people do when a page doesn't load in three seconds.
Speed matters so much to search engines that Google even created an update around it: The Speed Update. This update expanded the role of page speed as a ranking factor. In addition to influencing the ranking of desktop search results, page speed now impacts mobile search results.
If you want to make the most of your website's SEO, or how to SEO a website, yours, then you need to build and maintain a fast site by:
Compressing your images
Minifying your website's code
Compressing your CSS, HTML, and JavaScript files
Improving your server response time by switching hosting providers or plans
Deleting your render-blocking JavaScript
Limiting your number of redirects
For the best page speed results, work with a developer who can optimize and compress your site code.
Mobile-friendliness
Mobile-friendliness focuses on the mobile experience.
Can mobile users access, use, and navigate your site seamlessly? Or, does your website become misshapen, forcing users to scroll back-and-forth horizontally to read your content and interact with your site?
If you aren't sure, check your website with Google's free Mobile-Friendly Test tool.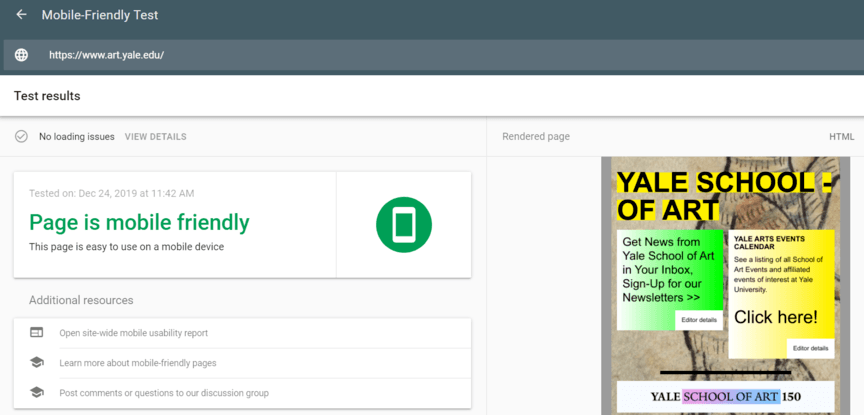 Like page speed, Google also incorporated mobile-friendliness into its ranking algorithm.
If you want to rank at the top of search results, you need to develop and maintain a mobile-friendly site. While you can create a separate mobile site, the best (and most cost-effective option) is to create a responsive website.
Content quality
Content quality revolves around the commitment of search engines to deliver trusted content.
People use search engines for a few reasons, from getting directions to finding answers, but they form loyalties to specific search engines due to the quality and relevancy of that search engine's results. That's why search engines must deliver relevant, high-quality results.
For that to happen, though, search engines need to incorporate content quality into their algorithms.
This task is challenging, but search engines like Google have adopted machine learning and launched numerous algorithm updates to hone in on this factor. While Google (and every other search engine) still has work to do, you can prepare for its advancements by only producing high-quality content.
You can improve your content's quality by writing content that demonstrates a high level of:
Expertise
Authoritativeness
Trustworthiness
Use your expertise to write high-quality content for your audience.
Create content that demonstrates your knowledge and authority in the field. Go a step further than your competitors too. Make your content uniquely valuable to your readers, like by sharing your firsthand experience or creating a video.
All these actions will show readers that your content is top-notch and that you're a trustworthy source.
Backlinks
Backlinks, or links from other websites to yours, serve as an endorsement of your content and site.
When it comes to website SEO, links are one of the most important ranking factors — and have been for years. They're an external, off-page SEO factor that search engines use to evaluate the trustworthiness and reputation of your website.
You can check how many sites link to yours with a tool like Google Search Console.
Of course, search engines look at more than the number of links to your website. They also look at the quality. Reviewing the quantity and quality of links to your site, as well as different pages, helps search engines assess the value of those links and your content.
Attracting links from reputable and trusted sites in your industry can boost your rankings in search results. In comparison, getting (or buying) backlinks from shady and scammy sites, like link farms, will hurt your rankings and your site's reputation in the eyes of a search engine.
If you want to attract high-quality links to your website, you need to:
Develop original content that aligns with your audience's needs and concerns
Write high-quality, well-researched content
Outreach to trusted bloggers, journalists, and news sites in your industry
Earning links, also called link building, is not an easy website SEO task. It's a challenge, but it's essential.
User experience (UX)
Use experience (UX) combines web design and search engine optimization to create a site optimized and designed for search engines and users. When people (and web crawlers from search engines) visit your website, you need to provide an intuitive and seamless experience.
Search engines get insight into your UX with a few different metrics, including:
While UX can seem vague compared to page speed, it's an essential part of SEO website optimization. If you ignore UX, you fail to future-proof your site against algorithm updates that will make it easier for search engines to assess the UX of a page.
Start making improvements to your UX now by looking at the time on page and bounce rate of your pages in Google Analytics. Use that data to develop and test potential design changes. Continue this process to create the best possible page and experience for your audience.
Read More About SEO in 2023
7 tools to make SEO for your website easier
Before you start website SEO, you need a toolset.
Equipping yourself with the right tools (some free, some paid) can make your life easier, as well as save you time. Plus, you can access real-time data about your site and competitors, which will make your SEO strategy data-driven.
The seven tools every SEO beginner should use include:
1. Google Search Console
Price: Free
Google Search Console is a must-use tool for website SEO.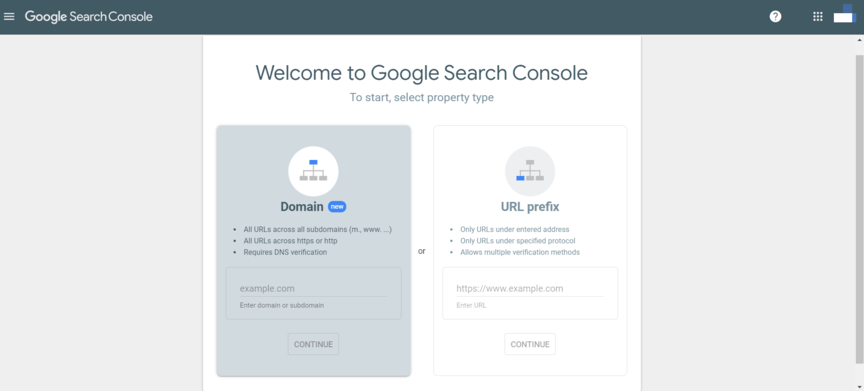 With Google Search Console, you can monitor your site's performance in Google search results. You can also troubleshoot issues, like when your website doesn't appear in Google search results. Plus, you receive up-to-date data about your rankings.
A few examples of what you can do (and view) in Google Search Console include:
Check page impressions, clicks, and positions
Submit URLs and sitemaps for crawling
Get notifications for crawl errors, mobile-friendly issues, and more
See how Google views your pages
Follow this guide to get started with Google Search Console.
2. Google Analytics
Price: Free
Google Analytics is another tool that every SEO pro uses.

With Google Analytics, you get an in-depth view of your website's performance. From monitoring your website traffic to checking your top-performing page's bounce rate, you have a massive amount of data available in Google Analytics.
A few examples of Google Analytics' features include:
Monitor website traffic in real-time
Track page and site performance over time
Create custom site goals or conversions
Link and view Google Ads and Google Optimize data
Export data to shareable reports
Get actionable insights into page and site performance
If you haven't set up Google Analytics for your website, get started now because it's an essential tool!
3. Google Optimize
Price: Free
Google Optimize is another tool that businesses should use for website SEO optimization.

With Google Optimize, you can use conversion rate optimization (CRO) to improve your site's user experience. For example, you can test different layouts, copy, and calls-to-action (CTAs) to see which performs best with your audience.
Even if you're a beginner, Google Optimize offers a newbie-friendly experience.
4. Screaming Frog
Price: Free, with a paid version that costs $195 / year
Screaming Frog can also make SEO for your website easier.
Even though a paid version is available, most businesses can use the free version of Screaming Frog without issue. If you want to crawl more than 500 URLs — or access some additional features of the program — you'll need to look at the paid version.
With Screaming Frog, you accomplish several time-consuming tasks fast:
Get started with the free version of Screaming Frog and crawl your website to see what you discover!
5. Ahrefs
Price: $99 to $999 / month
Ahrefs offers SEOs a complete toolset for website SEO, but at a price.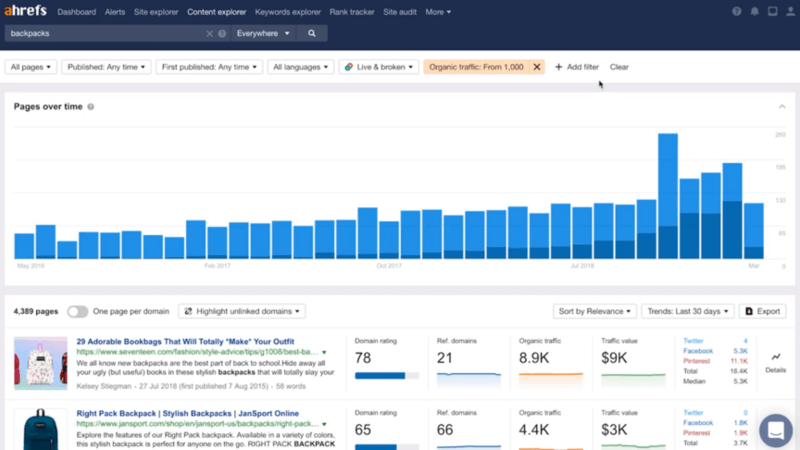 Using Ahrefs, you can check your competitors, analyzing which keywords they rank for (and where they rank). You can also evaluate your competitors' backlink profile, discovering which sites link to them. Even better, you can view recently lost backlinks, which opens an outreach opportunity for you.
Additional features available in Ahrefs include:
Finding content gaps between your site and competitor sites
Receiving lost backlink, web mentions, and keyword movement notifications
Tracking specific keywords and your ranking movements for them
Auditing your site and competitor sites
And more
If you want to experiment with Ahrefs, you can start a free trial (for any of the plans) for $7.
6. Keywords Everywhere
Price: $10 to $1000 / credits
Keywords Everywhere is a handy website SEO tool for keyword research.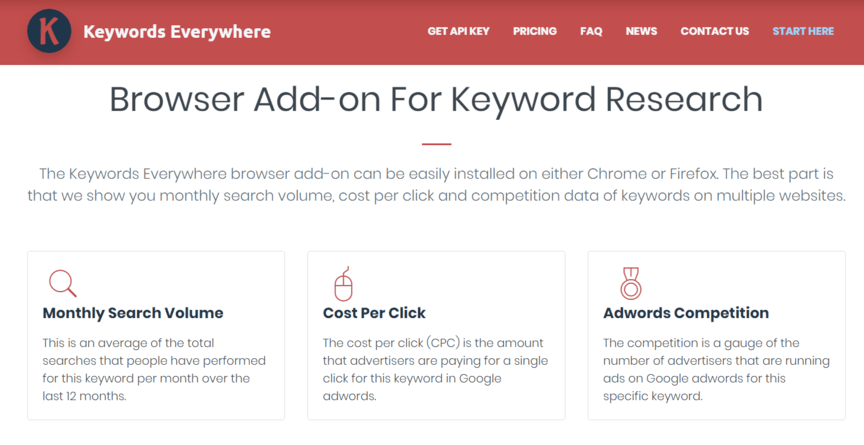 With Keywords Everywhere, you can view the following keyword information in search results:
Monthly search volume
Competition
If you search "manufacturing equipment for sale" in Google, for example, Keywords Everywhere would populate the monthly search volume, CPC, and competition right there. You wouldn't have to use Google Ads Keyword Planner, which is free but doesn't offer the same convenience as this tool.
7. Squoosh
Price: Free
Squoosh, from Google, provides you with a free image compression tool.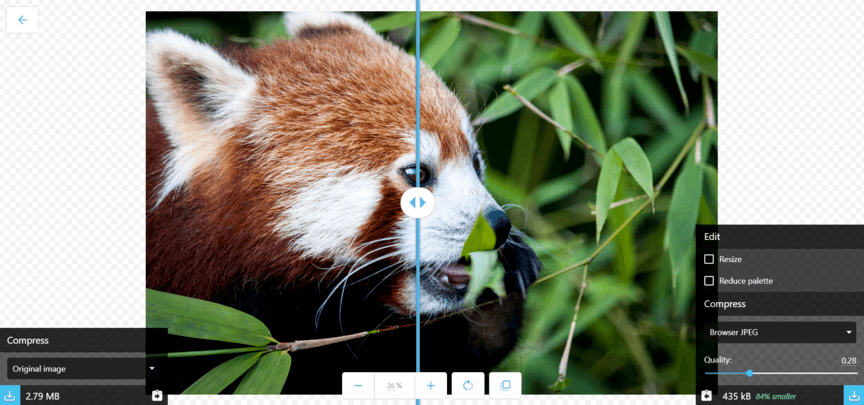 With Squoosh, you can compress your large image files to speed up your website. This web browser tool also offers you complete control over how much you compress your images. If you're worried about how your compressed images will look, Squoosh is great because it lets you preview the compressed look.
How to SEO a website (and rank at the top of search results)
Now that you know what matters most to SEO in [star current-year] and the tools to use, are you ready to optimize your website? Great! The following sections outline how to SEO a website, starting with your website's design and ending with your website's multimedia.
Keep reading to get started on your website's SEO:
SEO website optimization for web design
Your website's design is the foundation of your SEO efforts. If you have a slow, outdated site, it will hold back your SEO and rankings in search results. That's why it's essential to optimize the design of your website — or even the redesign of your site.
Follow these steps to start your SEO website optimization:
Use responsive design
A responsive design will make your website mobile-friendly.
It's also more cost-effective than a separate mobile site. If you opt for a standalone mobile site, you'll not only incur the cost of developing that website but also maintaining it, in addition to your desktop site.
That's why it's better to make one website and make it responsive.
Creating a responsive website will require the expertise of a designer and developer.
Depending on your business, you may not have the tools to build a responsive site in-house — and that's okay. Plenty of SEO companies, including WebFX, offer professional web design or website redesign services that provide your company with a responsive site optimized for SEO.
Develop a website architecture
Your website's architecture acts as a city map for your site. It outlines the order, relation, and hierarchy of your website and its pages. You want to develop a website architecture — even if you aren't redesigning your site — because it will help you organize future content.
For perspective, here is an example of a site architecture:
Home
Products

Women's
Men's
About Us
Blog
Contact Us
If you have a small website (less than 50 pages), developing your website hierarchy should be painless. A larger site (more than 150 pages) will likely take longer and require more thought and consideration when it comes to creating your hierarchy.
Create simple, user-friendly designs
With web design, you want a design that doesn't complicate the browsing experience.
People have a limited amount of time, and when they're visiting your site, they're looking for answers, not a new website experience. You want to make their visit as predictable as possible. If you don't, they'll become confused and frustrated, which will push them to leave your site.
Keeping your website's design simple doesn't mean you're settling for a boring site.
It means you're following best practices for web design, like locating your navigation bar at the top of your page, which can make a tremendous difference on a user's experience. When they can navigate your website easily, they can explore your offerings, contact your team, and become your next client.
Your design and development team can make your website unique to your brand using your brand colors and minor design details. Meanwhile, your copywriting team can develop copy that captures your brand voice.
Again, if you don't have an in-house team of designers and writers, an agency like WebFX can help.
Prioritize page speed
Throughout the design of your website, prioritize the speed of your pages.
Steps that your development team can take to maximize your page speed include:
Minifying website code
Compressing HTML, CSS, and JavaScript files
Removing render-blocking JavaScript
Compressing site images
Your development team can also look at your hosting provider and hosting plan. If they determine that a different hosting provider or plan would increase your page speed significantly, you may want to consider following through on their recommendation.
Keep URLs short and descriptive
As you build your pages, follow SEO best practices for URLs, which include using:
Lowercase letters
Core keyword
Hyphens to separate words
You should also make your URLs descriptive, which should happen naturally because you're inserting your core keyword. For example, instead of "www.examplesite.com/blog/example-1234," you'd have the URL, "www.examplesite.com/blog/my-core-keyword."
Fix broken links
Broken links, also called 404 errors, annoy web crawlers and users.
When a 404 error happens, users and web crawlers get told that the page they wanted to see isn't available. That doesn't benefit your business or your website SEO optimization, so you need to look for broken links monthly.
Using a tool like Screaming Frog, you can find 404 errors and fix them fast.
In most cases, it's easy to fix 404 errors. For example, a typo may have caused the error. If you have a broken link to an external site, you may remove the link or remove and replace the link with a comparable website.
Learn More About SEO Website Optimization for Web Design
SEO website optimization for website content
Content plays a critical part in SEO. If you don't have high-quality content, you won't rank at the top of search results — or build a relationship with your target audience, which is vital if you're looking to convert your website visitors.
Start creating top-notch content by learning how to do SEO for your website's content:
Match search intent
Search intent, or what users expect or want from a search, is essential to SEO.
That's why, before writing any content, you need to understand the intent behind a search.
If you're targeting the keyword, "how to build a birdhouse," for example, what do users want? Yes, they want to learn how to build a birdhouse, but how do they want to learn? Are they expecting pictures, videos, or something else?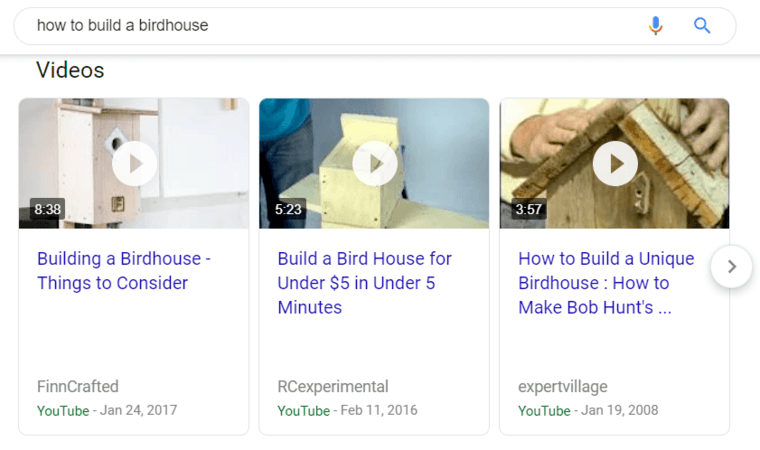 Look at the current content ranking to get an idea of what your audience wants and expects.
Use targeted keywords in meta tags
Meta tags help search engines and users understand your content, making them vital to website SEO.

The most common meta tags include:
Title tag: A title tag, which features up to 55 characters, appears in search results. Your title tag serves as your content's "hook." A good title tag will get users curious and motivated to visit your site.
Meta description: A meta description, which features up to 160 characters, appears in search results, below your title tag. If your meta description features a user's search term, that term will get bolded in the meta description.
Header tags: A header tag, which includes H1, H2, H3, H4, and so on, appears in your content and organizes it. Search engines and users can use header tags to understand your content. Header tags also make it easy for readers to skim your content, which means a better UX.
For the best results with your SEO website optimization, use your core keyword in your title tag, meta description, and header tags. Inserting your keyword in these tags will tell search engines and users about your page, as well as reaffirm that your page is their answer to a specific search.
If you created a page that targeted, "how to build a birdhouse," your tags may look like the following:
Title tag: How to Build a Birdhouse in 15 Minutes
Meta description: Learn how to build a birdhouse in 15 minutes with supplies you'll find in your house!
Header tags: How to build a birdhouse, Got questions about how to build a birdhouse?
While it's important to use your keyword in your meta tags, make sure to prioritize readability. For example, if you have the chance to insert your core and related keyword in your title tag, but the title reads awkward, don't do it.
Insert core and related keywords in content
Throughout your content, you should include your core and related keywords. Adding your keywords will reinforce to search engines the focus on your content. For readers, keywords can emphasize that your article matches their intent.
Get the best results from your website SEO optimization by using your core keyword within the first 100 words of your content. If you can include your related keywords in the first 100 words — without harming your content's readability — do it.
Remember, however, to avoid keyword stuffing.
Overusing keywords in your content, as well as meta tags, leads to keyword stuffing. When you have a high keyword density, that sends a negative signal to Google. It also makes for a terrible user experience. Both factors will hurt your rankings, which means less traffic, leads, and sales for you.
Make content skimmable with headings and short paragraphs
When people browse the Internet, they skim.
You want to appeal to this user behavior (versus ignoring it) with your content.
Use descriptive headings, for example, to break up and organize your content. This action will make it easier for readers to skim your content and find the answers they need.
Writing brief paragraphs can also make your content easier to read. Aim for three lines or less for the best user experience.
Learn More About SEO Website Optimization for Content
SEO website optimization for multimedia
Multimedia, from images to videos to GIFs, matters to the online experience. With visuals, you can explain complicated concepts, break up text, and provide users with an alternative way to learn about a topic or task.
How do you do SEO for multimedia, though? Keep reading to find out!
Compress images
Images improve your user experience, but oversized ones can decimate your page speed. That's why you need to compress images before uploading them to your site. Plenty of free and paid tools are available for you to use.
A few examples include:
Experiment with the different options available and see which one works best for you and your team!
Use a video hosting site
Video is an asset to companies that use it. With video, businesses can help users learn about a product or service and make a purchase decision. In fact, 90% of users say that videos have helped them make a purchase.
If you decide to use video on your website, use a video hosting company like YouTube or Wistia.
While you can host videos on your site, this choice can hurt your speed. A slower speed causes you to rank lower in search results, which will impact your traffic and even online leads and revenue. Let a company like Wistia or YouTube host your videos and embed those videos on your site.
Add alt tags
Alt tags serve as a description of your multimedia, whether it's a GIF, video, or image.
You want to include alt tags on all your multimedia because, in some instances, your visuals won't load. People that use screen readers won't see your multimedia either, which is why you need to write alt tags.
For the best results with alt tags, describe what is shown — don't embellish or exaggerate.
If you have a picture of a dog in a pool, for example, you may use one of the following alt tags:
"Dog in pool"
"Dog in kiddie pool"
"German Shepherd in pool"
Any of the following alt tags work — as long as the picture shows a German Shepherd in a kiddie pool.
Learn More About SEO Website Optimization for Multimedia
Get professional help with SEO for your website
Website SEO takes dedication, which is why many companies decide to work with a team of SEO professionals. If you're looking to do the same, WebFX features an experienced and award-winning team that offers everything you need to succeed: SEOs, web designers, outreach specialists, and more.
With our experience and our go-getter attitude, we'll help your business top search results and reach its target audience, resulting in qualified leads and high-value sales. Already, we've helped our clients earn more than $3 billion in the past five years, which is one reason why our client retention rate is 91%.
Contact us online or call us at 888-601-5359 to learn more about our SEO services!