You know those old-school stalwart businesses: the ones that post statements on their doors instead of on Twitter, the ones that prefer to advertise through word-of-mouth reputation, the ones that don't want to even put up a company Facebook page. It's 2023, and those businesses are getting left behind. Don't join them.
Discover the 32 reasons why social media marketing separates a successful business from a failed startup. Or, put your company on the path to success with a custom social media marketing and advertising strategy from WebFX! We provide social media optimization services to clients across the country, so whether you're looking for a social media marketing agency in Raleigh or a social campaign in Pittsburgh, we've got you covered!
extra resource: Organic or paid social media marketing?

See what the experts say.
1. Social media reaches 4.89 billion people worldwide.
The social media marketing think tank, We Are Social, and the social media management platform, Hootsuite, collaborated on a yearlong international study of Internet use, mobile use, and social media participation. From that study, these two companies determined that 43.89 billion people were active social media users in 2023. That number represents a nine percent increase from the total active social media users in 2018. To give this some context, that's 45 percent of the world's population.
2. One in three of digital consumers use social media to learn about the products they want to buy.
According to a Business to Community Report , consumers aren't simply Googling a product or reading an Amazon review. They use social media networks to check out new brands or perform product research. It's a critical step before digital consumers decide to buy anything.
We foster and form long-term partnerships so that your business has long-term results.
Over 90% of WebFX clients continue partnering with us into year 2 of their campaign.
Hear from Our Happy Customers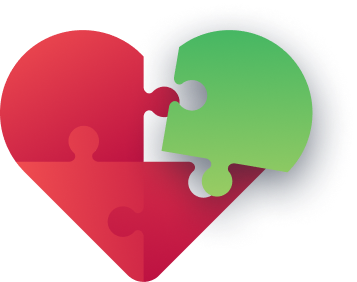 3. Social media gives your business a chance to show its personality.
Gone are the days of posed professional photos and a manicured corporate image. Customers want to know what goes on behind closed doors. They want to understand the people who work at your business — and the people who launched it.
With social media's advantages, you can show your business's personality.
4. Four out of five people follow at least one company on Instagram.
Instagram reports that 80 percent of its users follow at least one business profile. Roughly 200 million Instagram users will check out at least one business' profile today. Not to mention, nearly 75 percent of all businesses worldwide are on this increasingly popular social media channel.
5. Facebook, Twitter, and Instagram are the new customer service number.
No one wants to dial customer service, wait for a customer service representative, get put on hold, and waste anywhere from a half-hour to an hour trying to get a quick answer about a product issue. That's what Twitter is for. That's what Instagram and Facebook comments are for.
These channels offer customer support in real-time and provide a viewable track record of your responses.
6. Want to reach baby boomers? Put it up on Facebook.
Baby boomers have a significant amount of spending power. The key to reaching them, unlike millennials who prefer Instagram, is having an active Facebook presence.
Pew Research states that there is currently twice the number of adults 65 and older on Facebook than there were in 2012, capturing more than 40 percent of American seniors, which makes Facebook the perfect place to reach your target market.
7. It's cheaper than paying for ads.
Spoiler: Traditional marketing is expensive. Really expensive. It's not always realistic for small businesses and startups, and it's not always financially scalable as a company grows.
Unless you pay for various types of social media advertising, social media is free. You can post what you want and make the most of your marketing budget.
8. About 95 percent of the world's businesses are on Facebook.
No, 95 out of 100 businesses don't have an official Facebook business page complete with a professional touch. But in one way or the other, they are interacting with customers, posting photos, advertising their business, and cultivating reviews. If your company isn't, you're offering your competitors the perfect opportunity.
9. Stories are the new thing that's working.
Currently, about a billion people watch stories across four platforms:
WhatsApp
Instagram
Facebook
A Hootsuite Social Media Trend report indicates that, by the end of 2023, this new way to experience content is on pace to have more users than traditional social media feeds. Viewership of stories is also growing at a rate that's 15 times faster than that of feeds. Stories offer companies like yours a new and powerful way to interact with followers.
10. Posts allow your business to demonstrate industry expertise.
Your channels are places where you can provide prospective customers with relevant information, beyond the services you offer. It can be a discussion of why a certain product is best, or a post featuring a customer success story. Whatever form it takes, every post gives you a chance to entertain, engage, and show off what you know.
11. Without social, brand awareness is pretty much impossible.
How do you know if you've established your brand? People already know about it before you start explaining what it is. The quickest, most cost-effective way to grow brand awareness is through social media.
Start small and post regularly.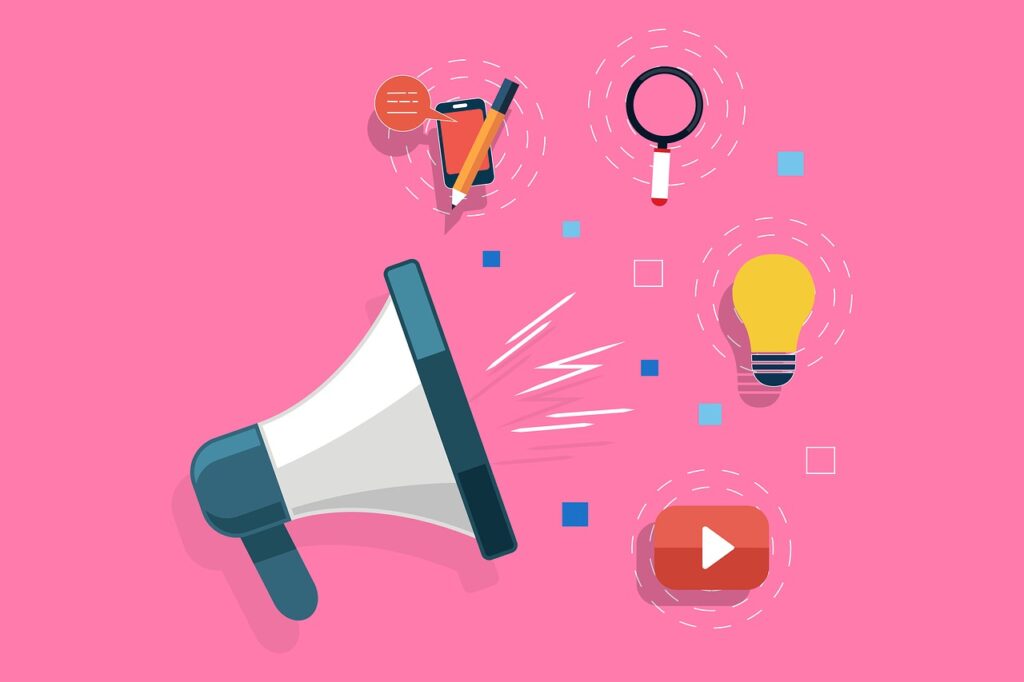 12. Searching tags are the new Yellowpages.
Interested in a new restaurant? There are two things you're going to do: a Google search on your phone and a quick check on Facebook or Instagram. These two channels are the go-to destination for local searches, which means your business needs to be on these networks.
13. There's no other way to reach your audience multiple times a day.
Pew Research indicates that about half of the adults in the U.S. check Facebook and Snapchat several times a day. Just under 40 percent check Instagram several times a day.
Where else can you update your audience and stay in touch with this much frequency?
14. Your social media accounts generate leads.
An airline posts a picture of their new seats with increased legroom. Not only does the post generate interest (people are commenting and sharing), it creates enough interest for people to click the link and reserve their next flight. Your company can use social media in the same way.
Whether you're sharing videos, images, or blog posts, you can give followers a behind-the-scenes look at what it's like to use your product, take advantage of your services, or partner with your business.
15. It gives you the chance to leverage influencer relationships.
Tights and leisurewear were always a thing. But, after Kate Hudson helped fund Fabletics, it became part of American culture. The right influencer relationship can catapult a brand like yours.
Influencer relationships don't need to be paid — at least not at first. To get started, send direct messages to potential influencers. See what they need and be willing to negotiate a trade of services or products for exposure.
However, before you sign an influencer partnership, review who the influencer and their background in-depth. The influencer should be a good match for your company's persona and should be posting content that would captivate your audience.
16. Going viral is worth more than gold.
You put up a controversial post. You watch the likes grow. And grow.
And grow. The comment thread is too fast to keep up responses. Now, it's getting reshared.
What you posted bounces from one social media channel to the next. Forget about buzz. This has gone viral.
This rare, hard-to-get experience can turn a company into a name-brand almost instantly. You need social media (plus some stellar content) to do it though, which is why social media marketing is a must.
17. You can't recruit new top talent with boring social media accounts.
It's time to expand your team. Just like you're reviewing resumes, sought-after talent is checking out yours. That means your website, LinkedIn company profile, Facebook business page, and your Instagram.
If your content looks legit, they're going to be excited to work for you. If not, candidates won't even grant you a second interview.
18. It's a battlefield where you can wage war against competitors.
Competition in business is mostly about the numbers. Your company had X amount of sales; another company in your area with similar products had Y. You're battling for customers and, as a result, dominance in the market.
Boosting your number of followers can help you obtain that. Instead of examining which hot, new product your company can offer, focus on building a foundation of support for your business. A passionate, engaged group of followers will grow your word-of-mouth reputation.
As your business' popularity grows, you can slowly edge out your competition.
19. Develop, deploy, and test new marketing ideas.
Instagram, Facebook, and Snapchat are ideal environments for testing a new idea and receiving feedback. If the idea works, your audience will let you know. If it doesn't, well, you'll know right away.
20. Collect user-generated content and empower your audience.
Audiences want to feel "a part of" something. You don't want your audience only to follow you and double-tap a photo. True engagement means your audience tags you, sends you photos, submits reviews, and leaves comments.
That user-generated content, which you can republish as part of your social media marketing strategy plan, empowers your audience. They're not just people who buy your product. They're involved in what your company does and the culture it creates.
21. Reach the next generation of customers with YouTube and Instagram.
In 2018, Instagram pushed past Snapchat to become the second most actively used social media channel for teenagers. A Pew Research study indicates that more than 70 percent of American teens regularly use Instagram. What's more popular with American teenagers than scrolling through Instagram feeds?
Watching YouTube videos. The same Pew Research study reports that YouTube captures the attention of a whopping 85 percent of teenagers in the U.S.
22. Connect with women shoppers with Instagram.
Men and women don't use social media channels in equal numbers. A study of Instagram's reach within the United States revealed that women tend to post, scroll, and comment more on the popular photo-sharing app than men do. Instagram sees nine percent more interaction from women, in fact.
Did you know that 54% of shoppers found a new small business on social media?
If your business is in the retail industry, consider posting shoppable content on Instagram.
Read: 5 Retail Marketing Examples You Can Emulate
23. You're creatively tapped. Use social media to source new ideas.
No matter what your business is, your goal is to give your audience what they want. Sometimes determining that is difficult.
Quit brainstorming and talking within your organization. Ask your audience what they like directly. You won't make everyone happy with this approach, but you will find at least one idea worth trying.
24. Tackle a brand crisis with platforms like Twitter.
One of your staff members made an inappropriate remark to a customer. As a business owner, you take immediate corrective action. You apologize to the customer personally.
In today's landscape, however, that's probably not enough. Your business must take accountability publicly. Craft a statement, tweet it, and take control of the narrative.
25. Stay in-the-know of industry events, trends, and conversations.
It's critical to know what's happening in your industry. You don't want to pitch an idea that a competitor did last year. You don't want to get excited about news from last week.
You want to have a pulse on what's happening in your industry now — and social media can help you do that. Set up a TweetDeck with industry leaders, competitors, influencers, and relevant news organizations and monitor it. Go and follow them on Facebook too and watch for announcements.
For the best results, allow all these sites to send you notifications. Instead of being in front of a computer all day, you'll get pinged when something important gets posted, which makes the most of your time.
26. Discover how the public perceives your brand.
Do you know how people really feel about your company? Measure social media sentiment. Hootsuite defines this as "the perceived positive or negative mood being portrayed in a social media post or engagement." Try installing analytics that tracks specific positive keywords and negative mentions across all your channels.
Sentiment analysis tools provide data, including total positive and negative mentions, the rate of those mentions, and scoring for public perception.
27. It drives search engine optimization (SEO).
Social media pages don't get ranked through Google, but Google does drive traffic to your site indirectly. Facebook lets you share links to web posts that would otherwise get overlooked. Meanwhile, YouTube serves as a secondary search engine for millions of digital consumers.
If you post a video tutorial on YouTube that's helpful for your audience, then they will visit your site to learn more about your products. Use social media to (indirectly) maximize the performance of your SEO strategy.
28. Social media helps you cultivate brand loyalty.
What makes a customer loyal to your business? A combination of likability and trust. Both of these hard-earned sentiments take some convincing.
Your business only gets so many organic, face-to-face interactions with customers. Social media increases the opportunity for those interactions. It allows you to post information and photos that demonstrate how much you appreciate your customers.
You give them valuable information. In exchange, they return to you and purchase your products and services. Social media trades in emotional currency and, over time, help you create brand loyalty.
29. Demonstrate your thought leadership.
Disruption turns more heads than the status quo. Don't hoard your good ideas, hoping one day you'll have a bigger platform to share them. That platform is here and now, and it's called LinkedIn.
Write LinkedIn blog posts and present your ideas to the industry at large. Curate content that'd be interesting to your audience. Publish thought-provoking content on your site and promote it across all your channels.
Be unafraid to post bold, potentially controversial ideas. You'll get rewarded with renewed interest in your business and respect from other industry leaders.
30. 65 million local businesses have official Facebook business pages.

Facebook is the go-to social media platform, whether for advertising, marketing, or both. More than 90 percent of social media marketers use Facebook advertising. As a result, Facebook doubled its revenue per user between 2015 and 2018.
How can you tap into this engagement-boosting, lead-generating tool? Start by creating a free Facebook business page for your company. There are more than 65 million local businesses with Facebook business pages.
31. LinkedIn gives B2B marketers a leg up.
In a LinkedIn survey of C-suite professionals, more than 90 percent of executives claimed LinkedIn was the best platform for relevant content. About half of professionals use it across multiple devices. Roughly 90 percent engage with the content posted on LinkedIn because they believe it's related to their occupation and industry.
Because LinkedIn delivers professionally relevant content, it is the best platform for B2B marketers to engage with prospective clients. According to Hootsuite, four out of five leads generated from social media will come from LinkedIn. Hootsuite also reports that about three-quarters of B2B marketers use this platform to connect with current customers and new prospects.
32. Employees become your brand ambassadors.
Studies show that engaged employees post messages, photos, and videos about their employer. About a third of them will publicly share unsolicited positive comments about their employer, which in turn boosts sales. More media-savvy businesses even incentivize employees to post reviews.
If your company wants to attract top talent, you need to create a workplace that results in engaged employees. You also need an active social media presence, which can drive team members to post about your business and even interact with you online.
Get the full benefits of social media marketing
Don't neglect your social media channels. A social media marketing campaign can have a tremendous impact on your company's online and offline success.
That doesn't mean it's not challenging to start one or manage one, but its benefits aren't something you can ignore. Start getting the full advantages of social media marketing with WebFX. Just contact us online or call us at 888-601-5359 to learn how our custom strategies have helped our clients earn more than $1.5 billion in the past five years!
We're a full-service digital marketing agency, so don't forget, we offer more than just social media marketing.
Get posts by email
Join 200,000 marketing managers and subscribe to Revenue Weekly!
"*" indicates required fields
WebFX Careers
Join our mission to provide industry-leading digital marketing services to businesses around the globe - all while building your personal knowledge and growing as an individual.