Learn Digital Marketing and Become a Pro
Digital marketing offers your business an effective way to drive revenue online and offline. If you're looking to learn how to use online marketing to generate revenue for your business, keep reading. You'll learn the basics of digital marketing here with a compilation of articles, plus a quick guide!
Explore these resources for learning digital marketing now or keep reading!
For ongoing actionable advice on how to use digital marketing to drive revenue, sign up for Revenue Weekly, the newsletter trusted by more than 200,000 marketers!
What is digital marketing?
Digital marketing is the promotion of brands to connect with potential customers using forms of digital communication. Search engines, websites, social media, email, and mobile apps are all online marketing channels.
Companies are able to endorse goods, brands and services, heavily relying on digital means to research products.
Marketers can dig deep to find strategies that make an impact through engagement marketing — the method of forming meaningful interactions with potential and returning customers based on data accrued over time.
You can build brand awareness, become a leader in your industry, and place your business in a position that brings customers to make a purchase with digital marketing.
Types of digital marketing strategies
Internet marketing includes a number of strategies that can drive revenue, including:
Search engine optimization (SEO)
SEO is a marketing tool that allows websites to attract search engines. While optimizing web page content, the most important elements to consider are content quality, user engagement, mobile-friendliness, and the number and quality of inbound links.
Social media marketing
Social media marketing drives traffic and brand awareness by engaging people with discussion online through platforms such as Facebook, Twitter, Instagram, and LinkedIn.
Checking out engagement methods built into each platform can help you find if you're reaching your audience. Direct purchase can be your goal for your social media marketing strategy. Still, you can also use social media to start dialogues with your audience.
Pay-per-click marketing (PPC)
PPC is when you post an ad on a platform and pay for it every time someone clicks on it.
People can see your ad once a spot is available on a search engine results page (SERP), and the engine fills the spot with an instant auction. Ad quality, keyword relevance, landing page quality, and the bid amount are the factors an algorithm prioritizes.
Content marketing
Content marketing is a strategy based on the distribution of relevant and valuable content to a target audience. The goal is to attract leads that convert into consumers through its free material.
Content marketing writers need to rank high in their search engine results and engage with people that will read the material, share it, and interact further with the brand.
Email marketing
Email marketing is simple: Send a message and hope your prospect opens it.
However, you need to make sure your emails are wanted by having an opt-in list that individualizes the content, states clearly what kind of emails the subscriber will receive, offers a clear unsubscribe button, and integrates traditional and promotional emails.
93% of WebFX customers are extremely satisfied with their digital marketing results.
"Working with WebFX, everything is very organized and strategic. We're only a year into our partnership, and our expectations have definitely been met."
View More Client Testimonials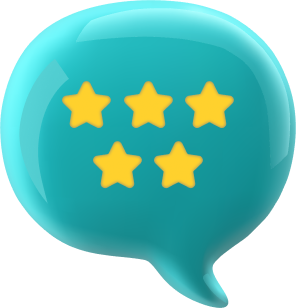 The benefits of digital marketing
Digital marketing offers several benefits, such as its broad geographic reach, cost efficiency, quantifiable results, personalization, connection with customers, and conversions.
Reach
Broad geographic reach occurs when you post an ad online, people can see it no matter where they are located. Although you can limit your ad geographically, opting for a broad geographic reach makes it easy to grow your business's market reach.
Cost efficiency
Cost efficiency is another benefit of digital marketing. You can reach a broader audience than traditional marketing and at a lower cost.
Tracking
Internet marketing provides people with the ability to have quantifiable results that you can automatically track. With online marketing software and platforms, you can track the amount of desired conversions, such as email open rates, visits to your homepage, or direct purchases.
Communication
You can communicate with your customers in real-time, and they can communicate with you in real-time. Interactivity is advantageous for both you and your customers.
Conversions are easy and convenient with digital marketing because customers can take action immediately after viewing your ad or content. Even if customers can't make a purchase right away, they can stay connected with you and give you a chance to interact with them further.
Learning digital marketing yourself vs. working with an agency
Not sure how or where to start with online marketing?
There are several factors to consider whether you should outsource your marketing or keep your marketing in-house. If you struggle to balance your company's marketing strategy with the normal workload, you may want to consider Internet marketing.
These are three of the many benefits of working with a digital marketing agency.
You can save yourself time if you outsource your digital marketing efforts. Marketing can easily become a full-time job, so outsourcing can allow you to have more time to focus on other business tasks.
Additionally, partnering with a marketing agency gives your business access to a selection of marketing experts. You can get the expertise that comes from full-time marketers with diverse industry experiences. They know the latest industry tactics to deliver results.
Your business will have access to advanced marketing tools and analytics software that you would otherwise not have to use. Your business can review your marketing performance, convey ROI, determine which strategies perform faster, and more.
Our digital marketing campaigns impact the metrics that improve your bottom line.
See More Results

WebFX has driven the following results for clients:

$3 billion
In client revenue

7.8 million
Leads for our clients

5.2 million
Client phone calls
Drive revenue from digital marketing with WebFX
If you decide that outsourcing digital marketing is the right strategy for your business, reach out to us at WebFX. We are a full-service digital marketing agency that offers various services such as SEO, PPC, email marketing, and social media management.
Contact us today to learn more about how our Internet marketing agency can help drive revenue for your business.