Did you know that almost 4.5 billion people actively use the Internet? With so many people searching the web to find information, products, or services, you don't want to miss a prime opportunity to reach people looking for what your business has to offer. When you market your business online, you create more opportunities for people to find your business and turn into conversions for your company.
Want to learn how to promote your business online? Keep reading to learn nine innovative ways to market your business! P.S. If you want to get the latest tips and tricks for marketing your business, subscribe to Revenue Weekly!
1. Create a brand-focused website
The most valuable piece of marketing in your business's arsenal is your website. Your website is the heart of all your digital marketing strategies. Building a brand-focused website is one of the best ways to market your business, help leads get to know your brand, and ultimately drive conversions.
You can create a brand-focused website by:
Integrating your brand's colors into the design: You want your audience to recognize your brand immediately, so you must add your brand's colors into the design. You'll typically use three to four colors in your design.
Making call to action (CTA) buttons pop: As users browse through your site, they rely on CTA buttons to guide them to the next step. If you don't have CTAs that stand out on the page, your audience won't know what action to take, or how to proceed — meaning you could miss out on valuable conversions.
Utilizing responsive design: Your audience will access your site from several devices, like smartphones and tablets. It's critical that your site adapts to these devices, so your branding looks great no matter how someone accesses your site. Responsive design will ensure that your site adjusts accordingly to all devices.
Your website will market itself when you build a design that speaks to your brand and your product offerings.
Bonus tip for marketing your business online: Creating a style guide will help you keep your brand consistent across the web. Whether you add a new page to your site or create a social media profile, your style guide will ensure that you build a sharp brand image no matter where your business appears.
Learn How to Market a Service Business
2. Optimize for search engines
Another great way to market your business online is to optimize for search engines. Since 93% of all online experiences start with a search engine, you must optimize your site to appear in relevant search results. Search engine optimization (SEO) will help your business show up higher in search engine results pages, which will help drive more relevant traffic to your company's website.
You can optimize for search engines by:
Choosing the right keywords: To help your business appear in relevant search results, you must choose the related keywords that will put you in front of users who are actively looking for your products or services. Typically, you'll want to stick to long-tail keywords, which contain three or more words, because they drive more qualified leads.
Improving site load time: Users hate slow-loading sites because they want information fast. If your site doesn't load quickly, you won't rank highly in search results. You can use Google PageSpeed Insights to help improve your site load time or invest in page speed optimization services to have someone do it for you.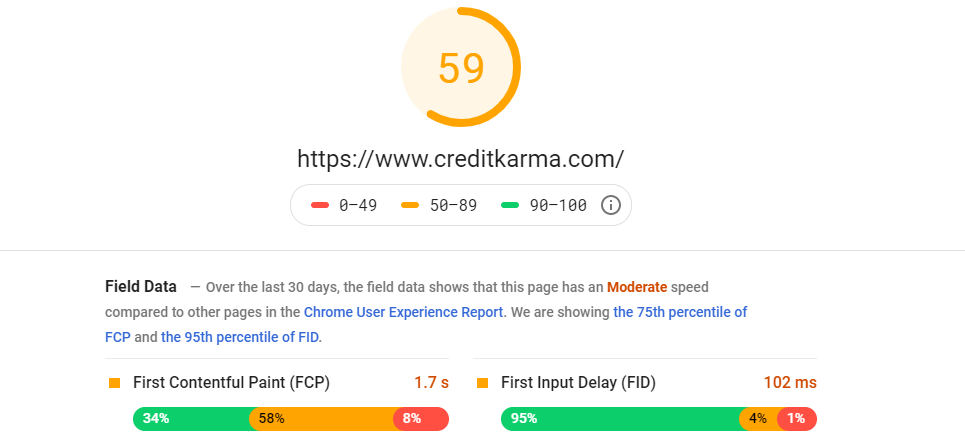 Optimize your title tag and meta description: Your title tag and meta description help search engines, and users, determine the context of your page. Optimize these components with your focus keyword to help you rank in relevant search results.

Optimizing for search engines will enable you to rank in relevant search results and reach leads looking for your products or services.
Bonus tip for marketing your business online: Building backlinks will help you get your brand in front of more interested leads. Backlinks are links to your site from industry authorities. You can earn backlinks by creating high-quality content, which we'll discuss next!
3. Create a blog with high-quality content
Blogging is one of the best ways to market your business to interested leads. When you create a blog, you share your knowledge and expertise with your audience — making it a great strategy to help you inform your audience and become an authority in your industry. To start blogging, follow these tips:
Do keyword research: You'll want to find out what kinds of topics your audience is interested in learning about. You can do this by employing keyword research.
Create an outline: Using the keywords that you find to be the most important to your target audience, create an outline around that keyword. This will help you write a high-quality blog post that will inform your visitors in all the right ways.
Post frequently: If you want to see success with blogging, you must post content frequently. Posting content frequently enables you to constantly provide fresh content to your users —which Google loves — while also covering a wide range of topics.
Create a blog calendar: To ensure you're posting content regularly, you'll want to create a blog calendar to keep track of what you're posting and when you're posting it. A content calendar will help you stay organized with your content and identify any gaps in your content strategy.
Make it skimmable: People spend an average of 37 seconds on an article. To ensure they get the most valuable information from your content, you need to ensure that it's easily skimmable. Breaking up text into paragraphs of 2-3 sentences and adding images and videos will help make it easy to skim.
Blogging will help you market your small business online by expanding your reach in search results to attract interested leads that search for industry-related information.
Bonus tip for marketing your business online: While you're busy creating blogs on your website, look for opportunities to guest blog on industry-related sites! Guest blogging is a great way to market your business to people interested in your products or services that look to industry leaders for guidance. It can help build immediate trust with your audience and drive them to check out your business.
4. Build your presence on social media
To market your business online, you need to use multiple channels so you can reach more people. One of the most important channels is social media. With a social media marketing plan in place, you can build your brand's presence on these platforms and engage with your audience.
You can start building your social presence by:
Choosing your platforms: Before you can launch a full-blown social media strategy, you must know what platforms will reach your specific audience best. You'll want to focus on platforms where your audience engages the most so you can reach them. From Facebook to Instagram, you have dozens of options for marketing your company.
Post content: A fundamental part of your social media strategy is posting content. The type of content you post will depend upon your platform. From photos to videos to links to blogs, you have an excellent opportunity to share content your audience will love.
Engage with your audience: Engaging with your audience is a crucial element of social media marketing. You can engage with your audience in the comments section to help build a positive brand reputation and encourage further engagement.
Having a presence on social media enables you to build relationships with your audience that you can foster into sales.
Bonus tip for marketing your business online: Encourage user-generated content and post it on your site! User-generated content highlights your products or services and comes from members of your audience. When you share this content to your profile (with their permission), you generate buzz around your company and provide and authentic look at your brand.
5. Run social media ads
Aside from posting organic content, you can also run social media ads. Social media advertising allows you to put your business in front of leads that haven't discovered your company yet but might be interested in your products or services. A successful social media advertising campaign includes:
A defined target audience: Social media platforms offer advanced targeting for your ads, which enables you to reach the right people at the right time. Make sure you know who you want to reach with your ads, from their demographic information to their buying habits, by conducting research and looking at your current audience.
High-quality ad visuals: Social media ads are highly visual, so you must use high-quality graphics in your ads. Don't use photos that are grainy or stretched. Focus on visuals that provide a clear picture for your audience.
Choose the right CTA: When you run a social media advertising campaign, your CTA must align with your ad copy. So, if the objective of your ad is to earn conversions, focus on CTAs like "Shop Now" or "Buy Now."
Social media ads will help you market your business to leads that haven't discovered it yet so that you can earn more conversions for your business.
Bonus tip for marketing your business online: Try different ad formats! Each social media platform offers a variety of ad formats, so you'll want to try different ones to see what generates the best results for your business.
6. Leverage the power of video marketing
Video marketing is one of the best ways to market your business online because users enjoy engaging with videos. Users will spend 88% more time on pages with videos and are 10 times more likely to interact with videos than text. Videos enable you to deliver an abundance of information in a short amount of time.
Some videos you can create to engage your audience include:
Product reviews or testimonials: Know someone who loves your brand or had a positive experience with your company? Interview them and create a video where they detail what they loved about their experience with you.
Informational videos: As you're blogging about industry-related topics, you can create videos that explain those topics, too. From explainer videos to whiteboard videos, you can create informative videos that help your audience learn about a topic.
Cultural videos: Highlighting your company culture can be a strong selling point for your audience, so why not show it in a video? You can use this as an opportunity to interview team members, show off your place of business, and more.
Video marketing will help you market your business online by providing users with an engaging medium to learn more about your organization.
Bonus tip for marketing your business online: Post your videos directly to your social media profiles! Videos are a great addition to your social media profile and can help you boost engagement on your pages. Posting videos directly to the platform will allow you to track the video's performance so you can see what videos resonate best with your audience.
7. Create pay-per-click (PPC) ads
If you want to advertise your products to a target audience, pay-per-click (PPC) advertising is the answer. These paid ads appear at the top of the search results above organic listings. These ads enable you to attract more qualified leads and turn them into conversions for your business.

You can launch a successful PPC ad by:
Selecting relevant keywords: Like SEO, PPC requires selecting relevant keywords for your ad. You'll want to choose long-tail keywords for your ad because they will help drive more qualified leads while keeping your cost-per-click (CPC) A lower CPC enables you to earn more leads with your budget.
Creating a relevant landing page: Once leads click on your ad, you'll want to ensure that you deliver relevant information on your landing page. To drive success with PPC, keep your landing pages simple and focused on the content in your ad copy. So, if your ad copy focuses on women's sandals, your landing page should only have information for that same pair of women's sandals.
Utilizing ad extensions: Ad extensions take your PPC ads to the next level by adding additional information to your ads that entice users to click on your ad. From site link extensions to structured snippets, you can provide your audience with additional information that helps you win the click over your competition.
PPC ads will help you put your business in front of more high value leads to help you boost conversions for your business.
Bonus tip for marketing your business online: Consider running display ads! These visual ads appear on sites throughout the web that are part of Google's Display Network. It's a great way to reach people who are interested in your products or services, or who viewed them previously.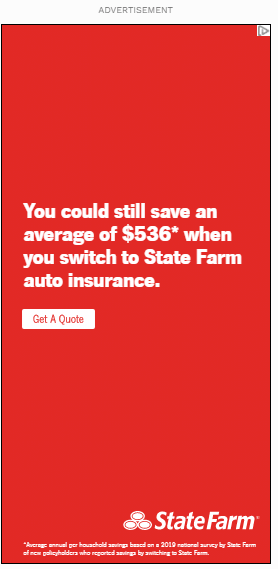 8. Connect with customers through email
Email marketing is one of the best ways to market your business online to people who already have an interest in your company. This marketing tactic enables you to put your brand in front of interested leads and nurture them towards conversion. A strong email marketing strategy includes tactics like:
Segmenting your email list: Segmenting your email list can increase revenue by 760%. When you segment your email list, you group people together based on their interests, so you can send them relevant content. When emails are segmented and personalized, you'll see increased engagement and boosted sales.
Personalizing your audience's emails: With dozens of other businesses pining for your audience's attention, you must stand out from your competition. Using personalization enables you to cater your email content to your subscribers, so they only get the information they want to see. Even something as simple as personalizing your emails with their name can take your campaign to the next level!
Using email automation software: Email marketing requires sending numerous emails to your subscribers. To help simplify the process, invest in email automation software, like EmailMarketingFX, to help you create, send, and monitor the emails you send. It'll make your campaign easier to manage.
Email marketing will help you continually market your business to interested leads and get them to turn into sales for your business.
Bonus tip for marketing your business online: Use your email marketing strategy to create a referral marketing program! Referral marketing enables you to tap into your pool of subscribers and get them to refer relevant leads to your business. With an incentivized offer, you can get your subscribers to send new leads your way.
9. Optimize your local presence
If you want to promote your small business online while still driving traffic to your physical location, local SEO is the strategy for you. Local SEO involves optimizing your local presence to get more leads in the door. It's a valuable strategy for helping you increase both foot traffic and online traffic.
To start optimizing your local presence, follow these tips:
Claim your Google Business Profile listing: Your Google Business Profile listing is your business's local listing. To help you build this local listing, you need to claim your profile and fill it out completely to start appearing in local searches.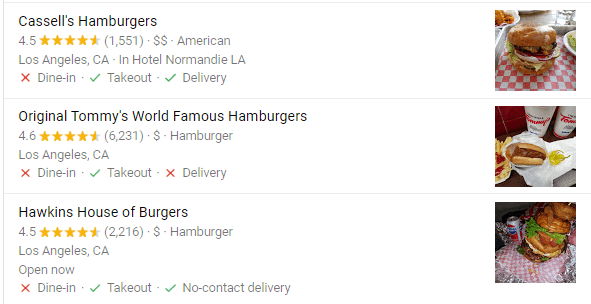 Check that your name, address, and phone number (NAP) are consistent across the web: As a local business, your NAP must be consistent across the web. Having inconsistent information can cause Google to suspend your local listing. Use a tool like LocalFX to help you keep your information consistent across the web.
Develop a review management strategy: People turn to reviews to determine if your local business is a good fit for their needs. To ensure you're leaving new leads with a positive impression of your business, you need to develop a review management strategy to help you manage the positive and negative reviews you receive.
Optimizing your local listing will help you drive more local leads to your business and get them to visit your business.
Bonus tip for marketing your business online: If you're a service business, consider running Google Local Services ads. These ads help you get your business in front of local leads looking for plumbers, electricians, and more. It's an excellent opportunity to increase local leads for your company!
Start to market your business online today
If you're feeling overwhelmed or aren't sure where the start to market your business online, WebFX is here to help.
As a full-service digital marketing company, we've got everything you need to launch your online marketing campaign. Contact us online or call us today at 888-601-5359 to speak with a strategist!
How is your website's SEO?
Use our free tool to get your score calculated in under 60 seconds.
Get posts by email
Join 200,000 marketing managers and subscribe to Revenue Weekly!
"*" indicates required fields
WebFX Careers
Join our mission to provide industry-leading digital marketing services to businesses around the globe - all while building your personal knowledge and growing as an individual.