Web design is an excellent starting point if you need to improve your dealer and distributor company's site. Your website influences whether your audience can find the information they need and move down the marketing funnel to become loyal customers.
Read our top seven tips and techniques for high-quality web design that helps you gain leads and conversions. You can also contact one of our specialists now to get started!
We don't want to tell you about the work we do, we want to SHOW you.
View Our Portfolio

We've built over
Websites
in a variety of industries.
1. Use responsive web design
People use many devices to access your sites. When users visit your dealer or distributor website, they might be on their phone, laptop, tablet, or computer — and they'll expect your site to load correctly on all of them.
If you've ever accessed a website from your laptop and then your phone, you've probably noticed there's a difference in how it appears. The text, images, navigation, and buttons might be in a different place or size. This responsive web design allows you to easily access the site, no matter your device.
However you initially designed your website, you need to make sure it's responsive so it displays properly across any device. An intuitive design ensures your pages adjust automatically based on the device an individual is using. Responsive design also helps keep your site compatible with browsers, whether visitors are using Chrome, Firefox, or another option.
Another benefit of responsive design is that it helps boost your search engine optimization. When more devices can correctly access your site, browsers take notice and will rank you higher on the search engine results pages.
2. Opt for easy navigation
When someone arrives on your dealer or distributor's website, they want to be able to find what they're looking for. That means your website's navigation should be easy to use and intuitive.
Your primary navigation bar should be near the top of your pages so users can always access it quickly. Break the navigation into different categories, such as:
About

Locations

Products

Blog

Contact

Frequently Asked Questions
Add drop-down menus with subcategories if you want to include additional pages in your navigation. For example, if you're a car dealer with a "Products" page, you could put types of vehicles — like trucks, vans, sedans, and SUVs — in the menu under that category.
Add simple navigation to your website's footer. Linking to your main pages gives users easy access to your website's most important pages without asking them to scroll back to the top of the page.
3. Stay consistent
Consistency is an essential part of web design for dealers and distributors. When users arrive at your website, they want answers to their questions or to find specific products or services. Your website should fulfill their expectations across the board.
Consistency applies to color schemes, font choices, picture styles, and more. Stick to using the design elements you find necessary for your website to help reduce visual and functional clutter. Pick options that mesh well with the rest of your design and are easy to keep consistent.
You have a little more leeway with layouts. You can use different formats for specific categories and keep them consistent across those pages. For instance, choose a layout you like for your product pages and feature that layout for all products. You can choose a different layout for your blog, but use the same layout for all your blog posts.
This method allows you to maintain consistency and tells users what to expect from each page.
4. Implement visual elements
Visuals like photos, infographics, and videos play a critical role in web design. They help get your point across, demonstrate products or services, and keep your audience engaged with your content.
Photos also break up text blocks. Although written content is vital to your website, large text blocks can overwhelm readers without visual elements. Images, videos, and infographics give users a break without losing their focus on your site.
Visual elements on blog posts, articles, and product pages help readers visualize what you're saying. For dealers and distributors, that could be related to the products you sell or how you operate your business. Infographics are another useful tool for displaying statistics. If you distribute a product that improves people's lives, use the relevant statistics on an infographic to explain those benefits to your readers.
Whether you include images, videos, infographics, or a mix of all three, remember to keep them straightforward and easy to understand.
5. Make the website accessible
While responsive design helps ensure people can access your site from any device, accessibility allows anyone to use it. Although the topic is complex, you can follow best practices set forth by the Web Content Accessibility Guidelines to ensure your website meets the needs of anyone in your audience.
Site accessibility is influenced by:
Color scheme

Font size

Reading level

Alt text

Captions

Color contrast
Making these factors accessible ensures anyone can use your dealer or distributor website, including people with disabilities.
6. Focus on user experience
Web design centers on creating a reliable and pleasant user experience. Your goal is to convince your target audience to become leads, which requires telling them more about your business. When users enjoy their time on your website, they'll want to stick around and move down the marketing funnel.
Everything on this list plays a role in user experience. You can follow other best practices to ensure users have the most pleasant experience while browsing your website. These techniques include:
Having a content hierarchy

Using white space to your advantage

Writing skimmable content

Creating a visual hierarchy

Developing authenticity

Having a fast page speed

Improving readability
When you follow best practices like these, users will enjoy browsing your website, which encourages them to stay longer and continue browsing.
7. Seal the deal with calls to action
Once users are on your website, you need a way to get them to stick around or move further down the marketing funnel. Call to action buttons, forms, and links help encourage users to take their next action. You can use buttons or forms to ask your audience to:
Browse your product selection

Contact their local dealer or distributor representative

Read more on your blog

Subscribe to your emails or newsletters

Find you on social media

Request a quote
Make these contact forms easy to read and stand out. You can put call-to-action buttons within your content or near the top and bottom of your pages to encourage your readers to take the desired action.
We'll help you create a website that stands out.
"WebFX has been instrumental in helping us develop a new website, allowing us to be a leader in our industry."
Learn More About Our Web Design Services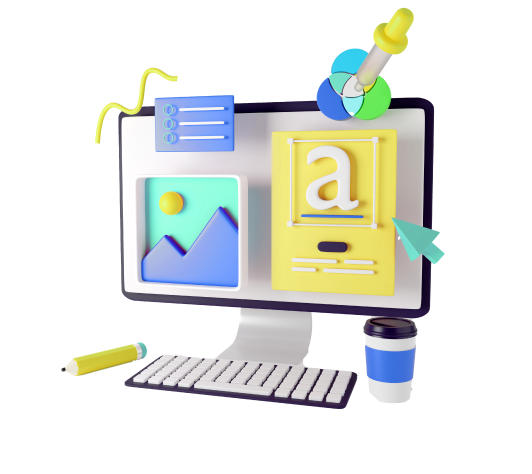 Build your new website with WebFX
Encourage more people to visit your dealer or distributor website with the help of WebFX. Our team provides new web design services or redesign solutions that will help you gain new leads, move up in search engines, and get more sales.
Contact us online or call 888-601-5359 to speak with a strategist!
Increase your leads, sales, and revenue with digital marketing
Find Us Driving Revenue Nationwide