Did you know that 80% of people get advice about a product via social media?
People around the world use social media channels to get a sense of who companies are and what they offer — so, social media is a vital channel for helping you market your business-to-government (B2G) company to potential clients.
But if you haven't launched your social media strategy, you may not know where to start. Luckily, we've got a list of four tips to help you get started with social media for B2G companies. Keep reading to learn how to upgrade your B2G marketing with this strategy!
And if you find yourself feeling unsure about creating and managing your B2G social media strategy, WebFX can help. We have a team of over 500 skilled experts that can help you launch your campaign. Contact us online or call us today at 888-601-5359 to speak with a strategist about our social media services!
4 tips to nail your B2G social media campaign
If you want to launch a successful B2G social media strategy, follow these four tips for success!
B2G social media tip #1: Choose the right platforms
If you want to do social media for B2G companies successfully, you must choose the right platforms. You can build a presence on multiple social platforms, including:
So, how do you determine what platforms are right for you?
First, consider your target audience. Your target audience is the group of people you want to reach with your content. You can define your target audience by considering your current government clients and who you worked with to form your contract.
You can define demographic characteristics and socioeconomic status to help you determine who you're trying to reach.
When you know who you're targeting, you can figure out which social platforms will help you reach those leads.
For B2G businesses, LinkedIn is a pivotal platform. It's a professional networking platform that enables you to connect with professionals and follow businesses of interest — making it an excellent platform for you to connect with government partners.
But LinkedIn isn't the only platform that can benefit your B2G social media strategy.
For example, if you talked with a government official about making a contract, they may scour the web looking for information on your company. In their search, they may come across your Facebook or Twitter profile and view it to gain more insight into your company.
By building a presence on social platforms, you can help future clients get to know your business better, which can help nudge them towards choosing your company for a contract.
B2G social media tip #2: Brand your social media profiles
With social media for B2G companies, a critical component is branding your social media profiles. Since potential clients are using your social media to get to know your business, you want to create a consistent brand appearance across all profiles.
To help create consistency, start by using the same profile photos for all your social profiles. It's best to use your company's logo as your profile photo to help build brand recognition across your platforms.

If you're using a platform that has cover photos, you'll want to make them consistent, too. You don't have to use the same profile picture across your platforms, but they should be stylistically similar.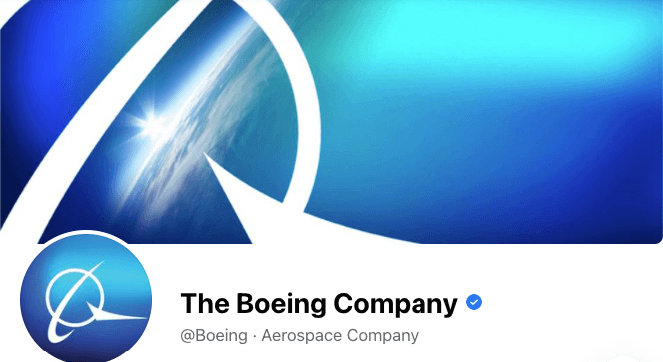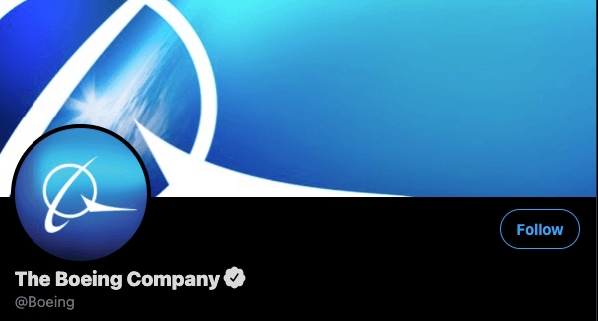 Additionally, whenever your post visual content on your profile, you'll want to make sure it's consistent with your brand's style.
Creating a consistent branded look will help you build a cohesive and professional social media presence.
B2G social media tip #3: Post social media content frequently
If you want to know how to do social media for B2G companies, start posting content frequently. Getting government contracts is a competitive business, so government clients will keep tabs on multiple companies. If you're not posting content often, you're falling to the wayside.
Posting content frequently is a way to keep your brand top of mind and help people see more of your business.
You can post a variety of content on your social profiles, depending on what platform you use. Some popular options include:
You'll want to post a variety of content to keep your strategy fresh and engaging. It will also help you appeal to the different ways people like to consume content.
To help ensure you post content often, use a social media calendar. A content calendar allows you to plan when you'll post your content to identify and fill content gaps. Not to mention, it helps you see the cohesiveness of your strategy.
Keep in mind, when you schedule your content, you only want to schedule up to a month in advance, so your strategy remains fresh. If you plan too far in advance, you may plan for content that'll be irrelevant by the time you publish it, and you'll end up doing more work in the long run.
Since you're going to create and post a substantial amount of content, you'll want to use a social scheduling tool like Buffer or Hootsuite. These tools enable you to schedule your content in advance, which saves you time.
B2G social media tip #4: Run social media ads
To do social media for B2G companies right, you need to go beyond posting organic content. Social media ads are an excellent strategy for getting your brand in front of people who haven't discovered you yet.
Your ads appear in users' newsfeeds and look like other organic posts, except for the "sponsored" label.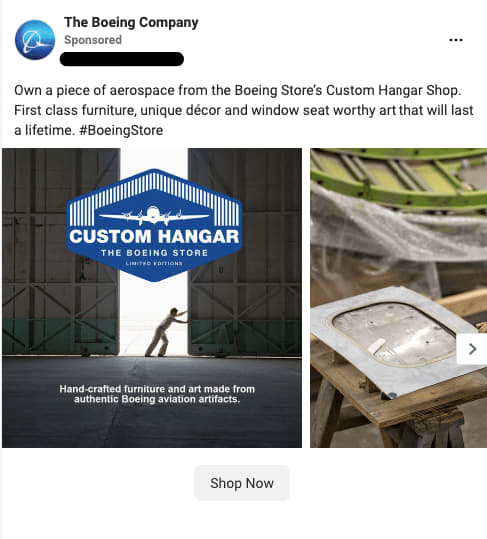 The type of social media ads you can run will depend upon your platform, so you'll want to investigate what ads you can create. Every platform enables you to create the following three ad types:
If you use social media advertising as part of your B2G social media strategy, keep in mind that you want to use high-quality visuals for your ads. If you have stretched or grainy visuals, people won't trust your business or want to engage with your ads.
Once you launch your ads, you'll want to keep track of how they perform. You'll want to see if your ads resonate with your audience, or if you need to optimize them to perform better. Additionally, tracking your ads enables you to identify ad fatigue and swap ads out, so your campaigns can remain effective.
Growing your social presence with WebFX is a walk in the park.
"WebFX allows growing your social media platforms to be stress-free! They are knowledgeable and adapt to your company needs!"
Learn More About Our Social Media Services

Need help with social media for B2G companies?
Ready to launch your B2G social media strategy? Our team at WebFX has over a decade of experience in social media and can help you craft a custom strategy that works for your company.
We know how to craft campaigns that drive results. In the past five years, we've driven over $3 billion in revenue and over 7.8 million leads for our clients. Our client-first approach will help you create a campaign that enables you to grow online.
Ready to gain government contracts for your business? Contact us online or call us today at 888-601-5359 to speak with a strategist about our social media services!