3-Step Process of How to Recover from a Google Penalty
If you've been penalized by Google, it's likely that you've been sent into a state of panic. Much like anyone who's had a Google penalty, you're wondering how you can recover and return to your previous results page ranking.
But before you panic, take a deep breath. There are ways to recover from a Google penalty and get your site back into the rankings. The following steps will help you ensure that you do so as quickly as possible and minimize the impact on your business's success.
If you'd like to speak with a specialist, you can reach us at 888-601-5359.
Step 1: Find out why you were penalized
Sometimes, it's easy to figure out why Google slapped you down. If you've been involved in any kind of SEO black hat practices such as paying for backlinks or stuffing your content with keywords, a penalty shouldn't come as a surprise.
However, many business owners are completely blindsided by Google penalties. In those cases, it may be necessary to hire someone to conduct a thorough investigation of your site. This will include looking for incidents of unethical backlinking, duplicate content, poor site structure/framework, internal 404 page errors, keyword stuffing, broken links, plagiarism, hidden content, slow loading times, too many affiliate links, too many ads, keyword stuffing, excessive spam reports, forum linking, duplicate meta descriptions, and more.
If you're familiar with the inner workings of your site, you may be able to do this step yourself. However, if you're unsure, you may need to contact an SEO agency right from the start. This will help you avoid making mistakes as you move forward.
Step 2: Address the problems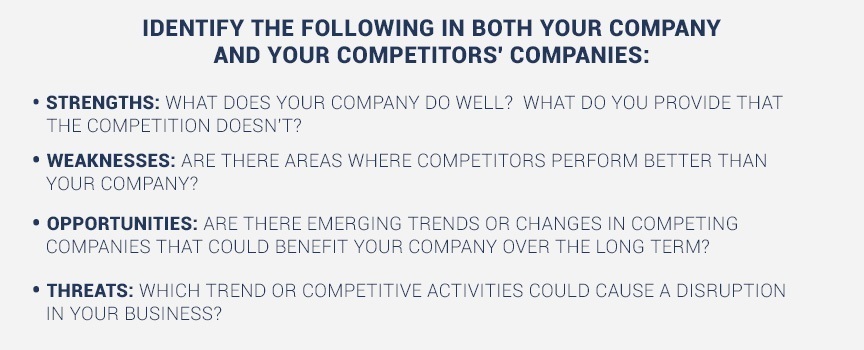 Depending on the problems that led to your Google penalty, this can be a lengthy step, so bolster up your patience level! For instance, don't be surprised if you have to do any of the following to get your site into compliance with Google:
Rewrite any duplicate content
Fix any broken links
Ask those linking to you to remove the links to your site
Reduce the amount of ads you show, especially above the fold
Improve your loading time
Re-target all your keyword-optimized pages
Fix all 404 errors (and other internal errors)
Remove all hidden content
Rewrite new meta descriptions
In most cases, this isn't something that can be done in a day—so don't expect immediate changes. However, if you make it a priority to fix what Google considers to be broken, you can speed up the time it takes to get your site to a better position.
CHECK OUT OUR FREE GUIDE: THE EXPERT'S GUIDE TO GOOGLE PENALTY REMOVAL
Step 3: Submit a request to Google
Remember when you got in trouble as a kid, took your punishment, and then asked for parental forgiveness? That's kind of what it's like to submit a request to Google to remove the penalty that they issued against your site.
Always be polite in asking for reconsideration, and have documentation of all the steps that you've taken in order to get into compliance. You don't necessarily have to send in the documentation, but it's a good idea to have it on hand, just in case you're asked. You will definitely want to be able to prove that you won't be out of compliance again, so know the checks-and-balances that you've instituted to keep your business flowing smoothly.
Don't want to get in touch with Google directly? You can simply wait a month or more and see if Google has begun to re-index your pages. You can see on your analytics if this is happening. If it is, your penalty has been lifted. If it's not, you may have to reach out to Google, or perhaps reevaluate what you need to change at your site.
A word about bad backlinks
One of the cruelest realities for any website owner is to realize that he or she has been penalized due to the type of backlinks that are being directed to the site. As mentioned previously, when you discover bad backlinks that are hurting you, it is essential to ask the webmaster or site owner to remove them. Yet this doesn't always happen. In that case, it may be necessary to let Google know that you are disavowing those incoming links.
That's what the Google disavow tool is for, but it should be used as a last-ditch effort. Make all attempts to get the offending sites to remove your links on their own, and keep documentation of when you contacted them, and what they said they would do (if they responded at all.) This will help you cover your bases if Google wants to know why you are disavowing the site.
Life after a Google penalty
Yes, life exists after a Google penalty. Just remind yourself that it isn't a personal vendetta against you. Some big sites have experienced Google penalties, and they have had to go through the same due diligence as you to get their names cleared. The more objective and rational you can be about the experience, the better you can move past without increasing your blood pressure too much.
As for the future, it's a smart move to put internal organization guidelines in place to make certain you aren't in this situation again. If your current webmaster or web marketing company has given you bad advice, it's time to make the move to a new provider of those services.
If you think your site may have been penalized by Google, don't hesitate to contact us. Getting your site back into good favor (and back into the rankings!) should be a top priority, and we're more than happy to help.
How is your website's SEO?
Use our free tool to get your score calculated in under 60 seconds.