5 Signs Your SEO Is Outdated
How long has it been since you updated your website's SEO?
If it's been more than a few months since you've made any changes to the copy, tags, or keywords on your company's site, you should refresh your content.
But if it's been more than a few years, your SEO strategy as a whole is most likely outdated.
Not sure if your company's site falls into the latter category?
Call 888-601-5359 to speak with a strategist about website SEO services from WebFX, or keep reading for five signs that your optimization efforts are outdated.
Whether you need SEO advice in Minneapolis, or SEO help in Philadelphia, WebFX is here for you.
Independent research from Clutch has named WebFX the
top SEO company

in the United States.

Clutch has personally interviewed more than 250 WebFX clients to discuss their experience partnering with us.

Read More Clutch Reviews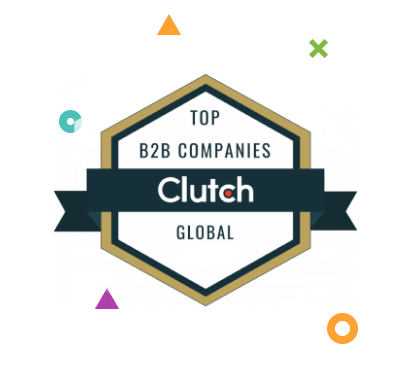 1. Keyword stuffing
The biggest red flag of an outdated SEO strategy is keyword stuffing. If you're unfamiliar with the term, it refers to the practice of using a keyword (or multiple keywords) as many times as possible on a page, without regard to whether or not they are relevant or how they read.
When search engines like Google first launched, their algorithms were simply based on keyword density. This meant that stuffing a page with keywords was an easy way to rank well for them in search results.
Fortunately, search engine algorithms have become more complex since then. Now, rankings are based on a variety of factors, including content quality and user experience—both of which are negatively impacted by keyword stuffing.
So even though keyword-stuffed pages may have helped your site rank well for certain searches a few years ago, it's now an outdated tactic since Google recognizes that it provides a poor user experience.
If your company has any pages that fit this description, rewriting them for easy reading can make a huge difference in your site's rankings.
Not only that, but it can help you avoid getting a Google penalty.
2. Thin content
Google defines thin content as pages that add little or no value to a site. This includes low-quality, shallow pages like affiliate pages, doorway pages, and automatically-generated content.
Basically, any page that does not serve a purpose or provide visitors with the information they want is "thin." Much like keyword-stuffed pages, having thin content can also result in a penalty—and if you've ever received a "thin content" notice in Webmaster Tools, you know for sure that it's an issue on your site.
Even if you haven't received a penalty, it's still worth combing through your site to identify pages that you could improve. This can serve as a great source of longform content ideas and also help your site rank better for the keywords on those pages.
3. Broad keywords
One of the first steps to creating an advanced SEO strategy is selecting the right keywords. However, this goes beyond the initial research phase. If you haven't updated yours in a while, you may be targeting short, broad keywords.
When site owners first began optimizing their pages, they could choose to rank for virtually any keyword they wanted, since so few people were actively doing SEO. But now that companies in all industries and locations are attempting to attract customers through search, ranking for any term or phrase is a challenge.
This means that if you're new to SEO, it's very unlikely that you stand a chance at ranking for competitive keywords—and the broader the keyword, the more competitive it is.
Let's say, for example, that you're trying to market an insurance agency. A decade ago, you may have been able to optimize your homepage for "Insurance Agency" and end up on the first page of results.
Now, however, a quick Google search reveals over 74 million results for "Insurance Agency"—so unless you're a major international corporation, you don't stand a chance at ranking for the keyword.
Instead, you'd be more successful focusing on long tail keywords like "car insurance agency in Harrisburg, PA" or "life insurance provider in Mechanicsburg."
4. Links from low quality/irrelevant sites
Aside from the content on your site, links from other sites are the most important SEO signal. But when it comes to earning them, you should always focus on quality over quantity.
Unfortunately, this wasn't always the case. When SEOs first began link building, all that mattered was that they had lots of links pointing to their sites. This resulted in link schemes and lots of site owners paying for links from spammy, low quality sites.
This worked until Google and other search engines adjusted their algorithms to penalize site owners that used unnatural or underhanded link-building tactics. If your company has ever paid for links—or has links coming from low quality sites that you don't want—it's in your best interest to disavow them.
This will show Google that you aren't trying to benefit from unnatural links, which will help you improve your site's reputation with search engines (and your rankings).
5. Over-optimized anchor text
In addition to links from other sites, links to other pages on your site also impact on your SEO.
The most important links on your site are the ones within your navigation, which help users find the pages they want. However, it's also beneficial both to you and your visitors to include other links within your body content.
The best links are ones that provide relevant addition reading or information on the topic of the page. You can also link to next steps in the buying process, like contact pages or product pages.
Regardless of what you link to, though, you should make the anchor text (the linked text that users click on) as natural as possible.
Search engines used to use anchor text as a signal of the content on a site, so SEOs would use as many keywords as possible in it. But once Google and other search engines caught on, they eliminated it from their algorithm.
Now, much like keyword-stuffed copy, over-optimized anchor text can actually hurt your site. So instead of trying to use as many keywords as possible, use anchor text that will make sense to your visitors.
These are real SEO results driven for a WebFX client.
You're next.
Learn More About SEO Services


260%
increase in organic revenue

198%
increase in organic transactions
150%
increase in organic traffic

3872%
increase in sessions from SEO
Do you need to update your SEO?
Optimizing a site is an ongoing process, and one that changes along with the constantly-evolving SEO industry. Unfortunately, that can make it difficult to keep up—especially if your site has many pages.
If your SEO strategy is in need of a refresh, WebFX can help. We have years of experience creating and managing successful strategies for our clients, and we'll do the same for you. Contact us today for more information!
How Is Your Website's SEO?
Use our free tool to get your score calculated in under 60 seconds.