Orlando Social Media Marketing Services
With more than 70 percent of adults active on social media, it's an essential tool in your digital marketing strategy. Whether your ideal client lives on Facebook, Instagram, LinkedIn, Twitter, YouTube, Pinterest, or Snapchat, you can apply social media marketing to your business.
How? With WebFX, the leading social media agency in Orlando. Our savvy team of social media strategists bring years of experience to the field, as demonstrated by the revenue we've generated for our clients in the last five years — it's over $3 billion dollars — and our client retention rate of almost 100 percent.
If you want to expand your online reach and earn more revenue, we can help. Contact us online or call 407-326-0828 to speak with one of our experts today!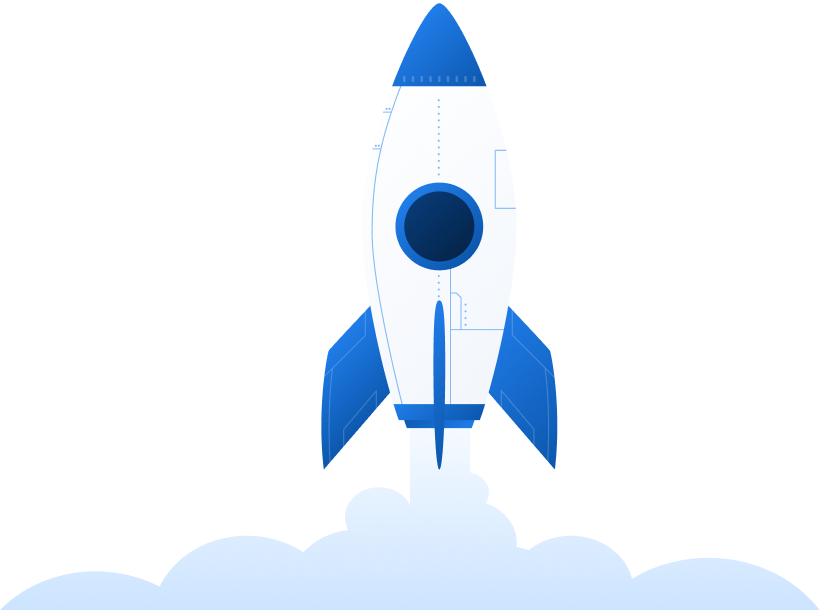 Why is social media marketing important?
Let's take a closer why social media marketing is essential to building brand awareness and creating new customers.
Advantages of social media
With social media shaping the purchases of 75 percent of American users, it offers clear benefits, including:
Build your brand awareness
No matter your industry, from industrial to tourism to finance, you have competition. The advantage of social media, however, is that only 26 percent of businesses use it in their marketing plan. That offers you an immense opportunity.
On your target audience's preferred platform, you can build and establish your brand. With social media, you can also highlight the personality of your company, whether it's fun and flirty or to-the-point and serious.
So, what's the value of brand awareness? The chance to establish customer loyalty.
Today, more than 50 percent of Americans who follow a brand on social media stay loyal to them. For your company, that may translate to a client that shops with you on a routine basis or a customer that refers you to their friends, family, and business partners.
Loyal shoppers can also improve your share of wallet (SOW) or wallet share. SOW describes your share of a customer's wallet, such as three percent. By increasing your SOW, you're increasing the amount a consumer spends with you, which can decrease their purchases elsewhere, such as with a competitor.
Expand your consumer base
As one of the fastest growing metropolitan areas in the U.S. — it ranked fourth among the country's biggest metropolitan areas — Orlando offers plenty of opportunities for you to expand your client base, whether you operate locally or nationwide.
With 80 percent of shoppers starting their product research online, social media gives consumers an outlet for not only learning about a product but also about your company, which ties into brand awareness.
Our team can help you benefit from that. We'll not only develop a content calendar for your social media pages — which you'll review before publishing — but also create stunning graphics for your accounts. We can help you partner with influencers in your market too!
74% of people use social media when making a purchasing decision.
Make their decision easy with a stellar social media presence. See how your brand can level up by requesting a no-obligation proposal today.
One of our experts will be in touch within 24 hours!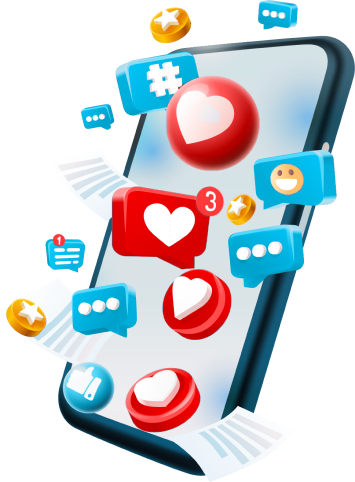 Gain insight into your target audience
Who is your ideal customer?
Are they looking for a weekend getaway that's worth a few hundred dollars? Are they searching for an emergency service, such as for their HVAC system, garage, or plumbing? Are they looking for a replacement to their current service provider?
It's essential to know who your target is, but also what your target audience wants.
With social media, you can gain insight into your ideal client. Today, 80 percent of consumers receive advice about product purchases through social media. Whether they're referencing online reviews, posts from friends, or write-ups from favorite influencers, social media shapes their actions.
As your partner, our team will apply years of experience to build and refine your target audience. Via social listening, which includes reading reviews, questions, and more, we'll help you expand on what your target audience wants and needs in a product or service.
With that data, your team can refine your digital marketing strategy — or let our team do it for you!
Boost your website traffic
On social media, you're invited to share. Whether it's photos, videos, or links, you're encouraged to offer your followers something. When you do, you can direct them to your website and further down the buying funnel.
It's essential, however, that you create high-quality content that's original and engaging. Otherwise, users will scroll past your post, rather than interact with it. That's why Orlando businesses trust our team for social media marketing.
With your hands-on account manager, you'll learn how we're developing and creating content that's not only one-of-a-kind, but also driving results for your company. Our dedication to your company's success is why we've generated more than $3 billion in revenue for our clients in the past five years!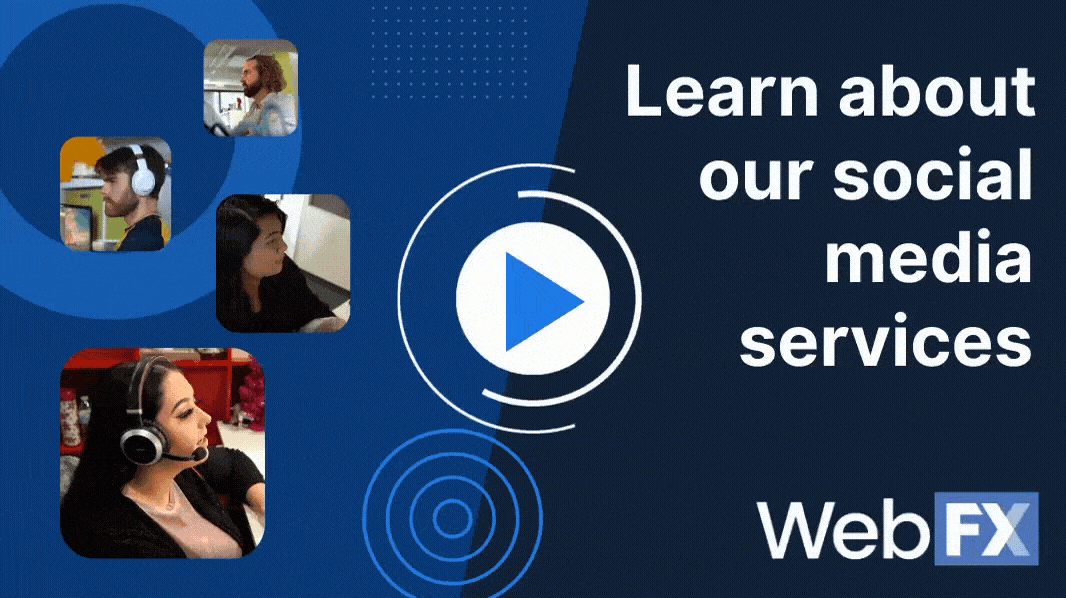 Ready to Grow? Get your FREE Quote Today!
We measure our success by how much we WOW our clients.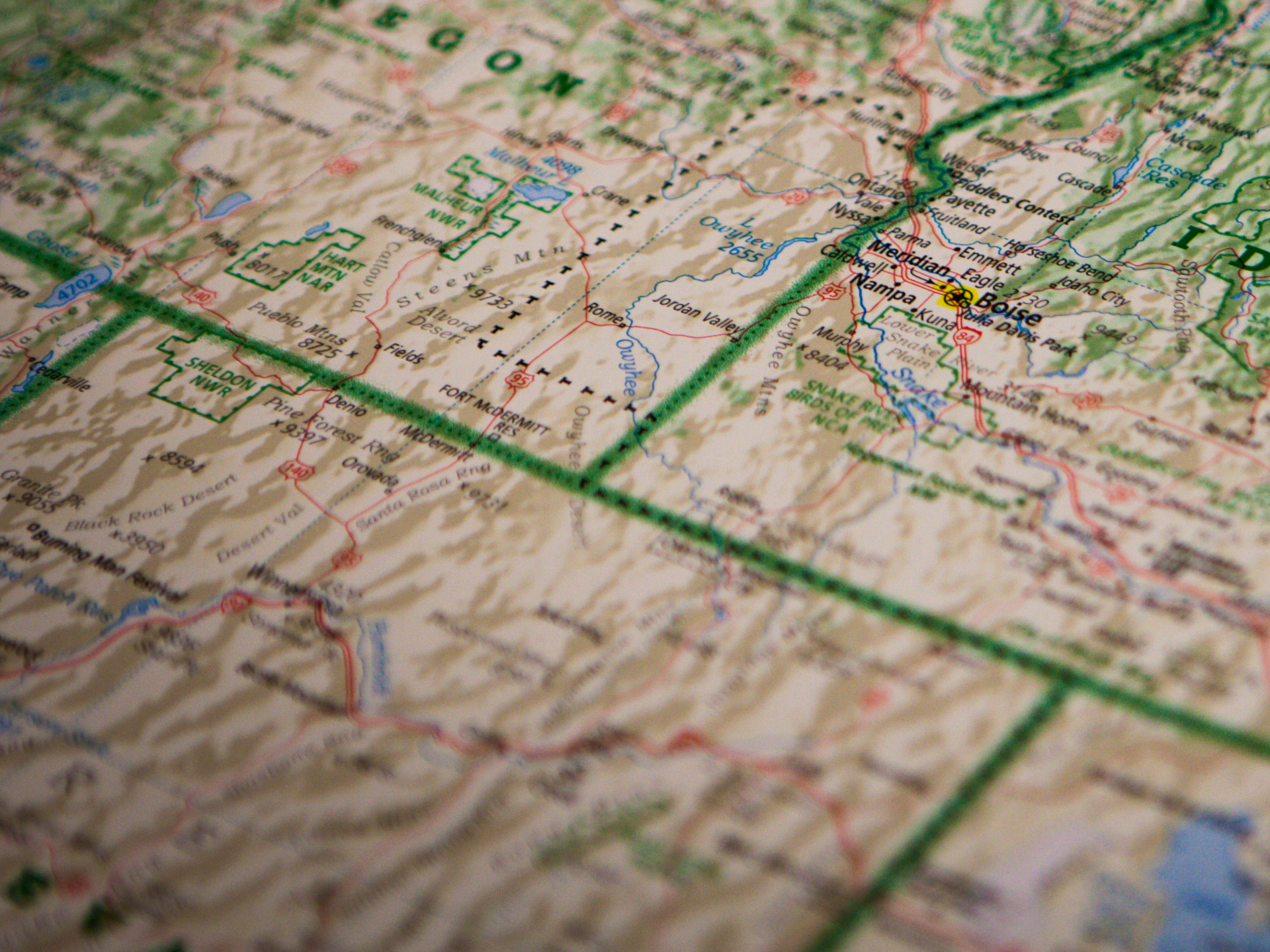 Local Success
WebFX has partnered with numerous local businesses in Florida to help them grow with digital marketing. We've helped to implement campaigns including SEO, PPC, email marketing, and beyond.
WebFX is a leading social media company in Orlando
We're not your typical Orlando social media company. With WebFX, you can expect more, and here's why:
We drive results you can see
At WebFX, we're transparent in what we do.
Whether you're interested in knowing our prices or your campaign's performance, it's available to you 24/7. With our proprietary software, MarketingCloudFX — the number one software for return on investment (ROI) tracking — you can also see the results we're driving for you in real-time.
Plus, you can trust our team to do what's best for your company. If we feel an additional service, like a pay-per-click (PPC) campaign, wouldn't benefit your digital marketing or social media strategy, we'll let you know.
We offer years of social media experience
At WebFX, we bring decades of experience to Orlando, plus a passion for learning.
That's why we've become a leading social media consultant in Orlando. We're always expanding our existing knowledge of social media, which is why we specialize in not only Facebook but also Snapchat, and more.
We also pass that experience onto you and your team. Whether you're familiar or new to social media marketing, we'll walk you through our process and strategy. Plus, we always encourage questions and suggestions!
We dedicate ourselves to your success
At WebFX, we're a partner to you and your company.
We understand the value of your business, and how it shapes not only the lives of your team but also the community of Orlando. That's why we're invested in your success and are always pushing ourselves to become one percent better in what we do.
As an extension of your marketing team, we take the time to learn your industry, brand, and audience. That translates to social media content that's relevant to your ideal client, which leads to measurable results for you, like new leads.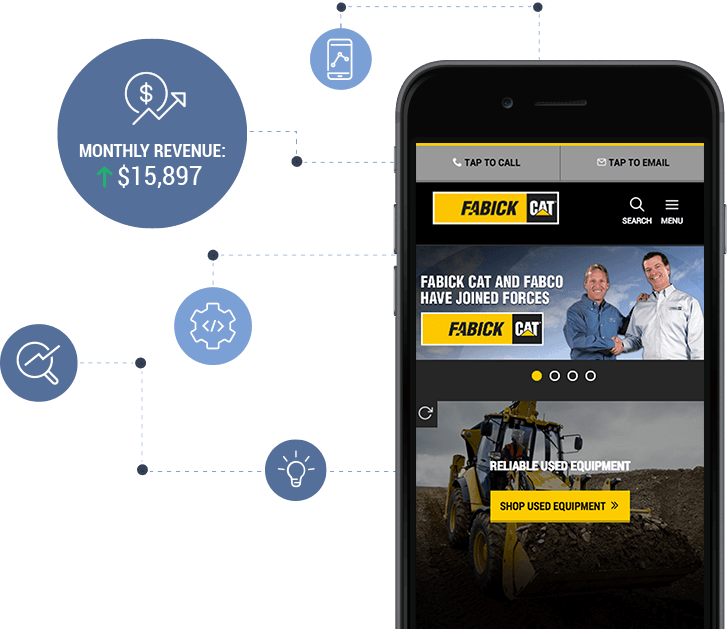 Are you interested in learning more about how your business can use Internet marketing to increase your sales and attract more customers?
Contact us today to speak with a strategist and hear about our custom plans.
Florida social media services from WebFX
Our social media management services for Orlando include several options, such as:
Online review management: An online review can make or break a sale. In fact, 80 percent of customers say that online reviews have changed their mind about a purchase. Our team can help, assisting with managing and responding to reviews.
Social media design: Launch your social media accounts — or update them — with our social media design services. Our team will collaborate with you to make an attractive header, profile, picture, and more for your company's social media presence.
Social media management: Create a custom social media strategy with our team — or build one and send it to our team! Whether you're looking to target a single social media network or five, we can build a campaign that works towards your goals.
We offer more than social media marketing in Orlando, though! We're a full-service Internet marketing agency, which means our award-winning team of digital marketing specialists can help you with search engine optimization (SEO), pay-per-click (PPC), and more.
Partner with the top marketing firm in Orlando
Ready to see how our social media company in Orlando can drive results for you? Contact our team to chat at 407-326-0828 or contact us online to learn more about our social media management services for your industry.
We can't wait to hear from you!
Unlock revenue growth for your business with our world-class expertise.
Our team is made up of elite designers, developers, and marketers. For us, it's not just a job — it's a driving passion. And that passion has led to some of the best work on the web.
Don't take our word for it! We're proud of our many customer testimonials on Clutch. We've earned a 4.9 out of 5 with over 300+ ratings.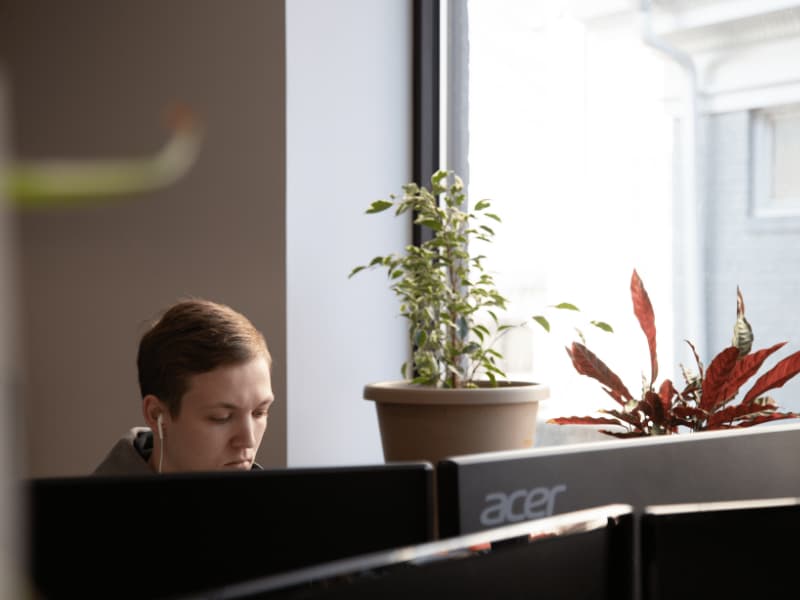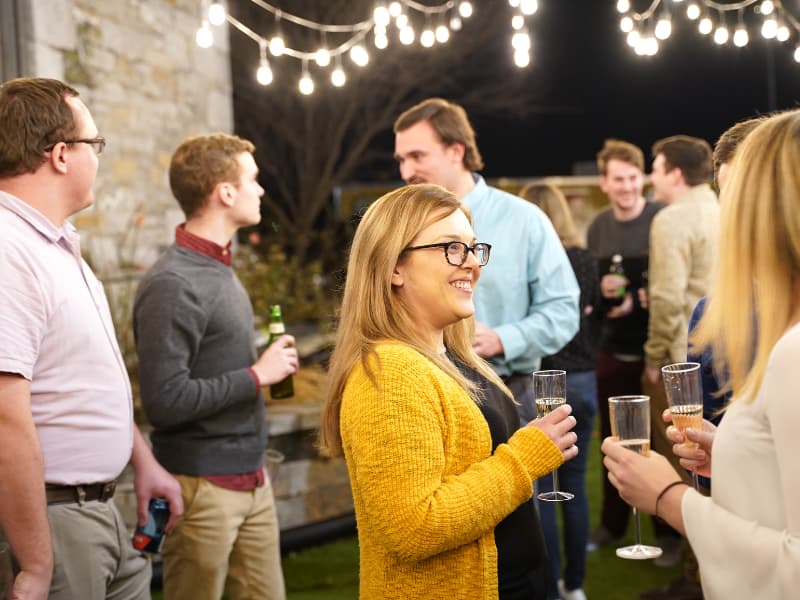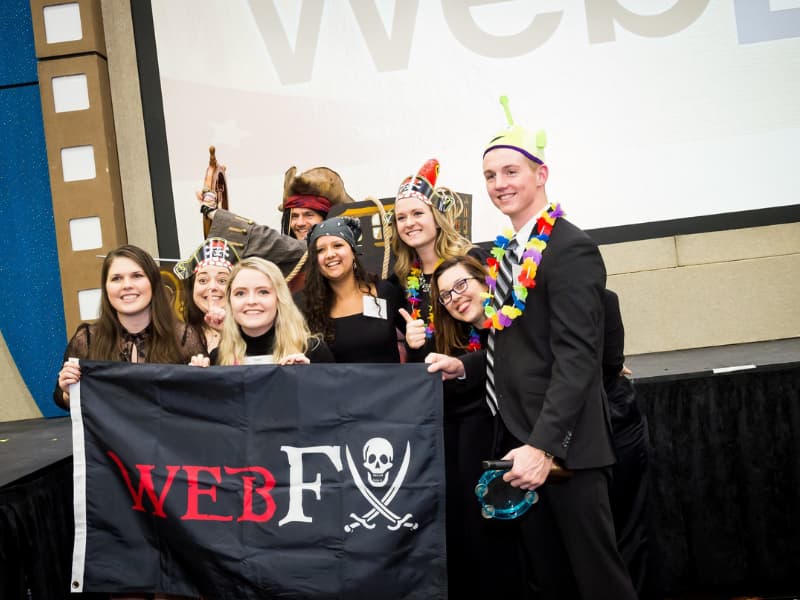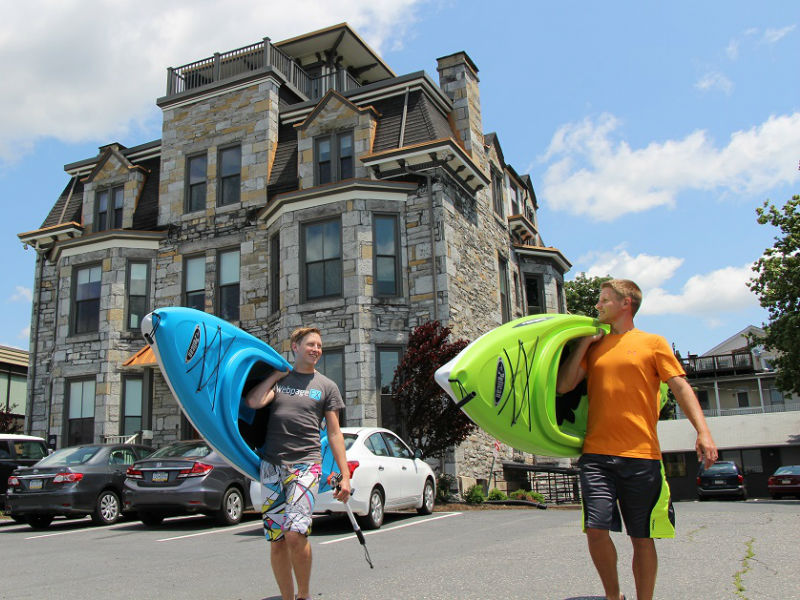 Driving Digital Revenue For Our 1,020+ Satisfied Customers