With more than 2.3 billion people active on social platforms, social media marketing is a valuable tool for painters. Not only will it help you connect with more qualified leads, social media allows you to develop relationships that boost customer satisfaction and loyalty.
If you haven't taken advantage of social media for your painting business, now is the time to get started.
On this page, we'll provide you with five social media marketing tips for your painting business. Keep reading to learn more, and contact us today at 888-601-5359 if you're ready to start building a customized social media marketing campaign.
Not happy with your social media engagement?
We've got just the blog post for you.
Read the Blog Post & Watch the Video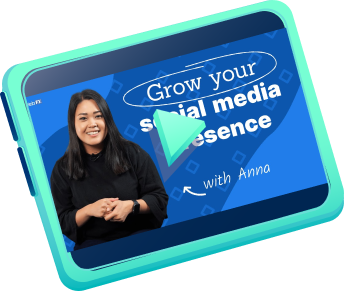 1. Research your target audience
Before you launch a social media campaign, it's crucial that you know who you are trying to target. You don't want to launch a social media campaign without a set target audience. If you don't have a set audience, your campaign won't effectively reach people interested in your products or services.
So, how do you figure out your target audience?
To identify your target audience, think about your ideal customer. Who is most likely to look for painting services? Consider information like demographics, socioeconomic status, hobbies, and interests when you're narrowing in on your ideal customer.
Once you have the ideal customer in mind, you can start targeting people who fit the bill. This will help you focus on reaching qualified leads for your painting business.
Having a clear picture of your target customers will also help you choose the right social platforms. You want to engage your target audience on platforms they frequent the most.
After you select the platforms you want to use, the next step is to figure out the type of content your audience wants to see. You want your audience to engage and be interested in your content.
The type of content you can post will depend on the platforms you use. Facebook and Twitter allow you to post photos, videos, links to content, and polls. On the other hand, Instagram is a more visual social media platform that focuses on photos and videos.
If you know which platforms your audience frequents the most, you can figure out the type of content you can post. It's the best way to reach your audience and get them to engage with your content. You'll create a more active community by posting content that interests your audience.

Hear What It's Like to Work With WebFX!

"Right from the beginning, we knew it was going to be a great relationship with WebFX. Our coordinator is very attentive to deadlines and walks us through the entire process. We couldn't have picked a better team to help us bring our marketing to the next level!"
Painting Products
2. Use scheduling programs to help keep your social media campaign cohesive
Social media requires frequent posting. Your audience follows numerous other pages on their social media profiles. If you want your business to remain at the forefront of their minds, you must post frequently to keep them thinking about your business.
It can be challenging to keep up with constant posting. You'll have to take time out of your day each day to post content to your social media sites. If you're posting numerous times a day, it means you must interrupt your day multiple times to post on social media.
This isn't the ideal situation because it can disturb your workflow. As a painter, you don't want to stop in the middle of a job to post something on social media.
Instead of posting content throughout the day, you can use a scheduling program to schedule all your posts ahead of time. Social media management platforms, like Hootsuite and Buffer, allow you to manage your social media marketing campaign. You can schedule a month's worth of content ahead of time, and these programs will make sure it gets posted on schedule.
Scheduling programs help you create a more cohesive campaign. You can lay out an entire month's worth of posts to see how they meld together. It's a great way to help you create a more effective social media marketing campaign for your painting business.
3. Post a variety of content
If you want to have an effective social media marketing campaign, you most post a variety of content. Varying your content keeps your social media profiles interesting and engaging for your audience.
Your audience doesn't want to see the same type of content all the time. They want a variety of information and different ways to consume it. Posting a variety of content keeps your information new and exciting.
There are numerous formats you can use to deliver content. This includes text posts, links to content, photos, videos, polls, and more. The type of content you can post will depend on your social platform and its capabilities.
Creating variance in your strategy will keep your social strategy interesting and engaging for your audience.
4. Engage with your audience
When you post content on social media, your audience will engage with it. They will like, comment, and share your content. When your audience interacts with your content, it's important that you engage with them.
Engaging with your audience builds a better relationship with them. They get more exposure to your brand and learn more about how you value your customers. When you take time to interact with them and engage on social media, it shows that you value their business.
You can get your audience to engage with your posts by creating content that asks questions. Something as simple as asking "If you could repaint any room in your house, which one would it be and why?" As people comment with their answers, you can reply to their comments.
By engaging with your audience, they continue to gain exposure to your brand and learn more about your business. They see how you interact with customers and start to build a relationship with your business. It's very beneficial to helping you earn more valuable leads for your painting business.
5. Run paid social ads
It is free to create a social media profile and post content on your page. Even though it is free to market your business on social media platforms, there are still paid options to help your business grow. If you want to help your painting business obtain more valuable leads, run paid social media ads.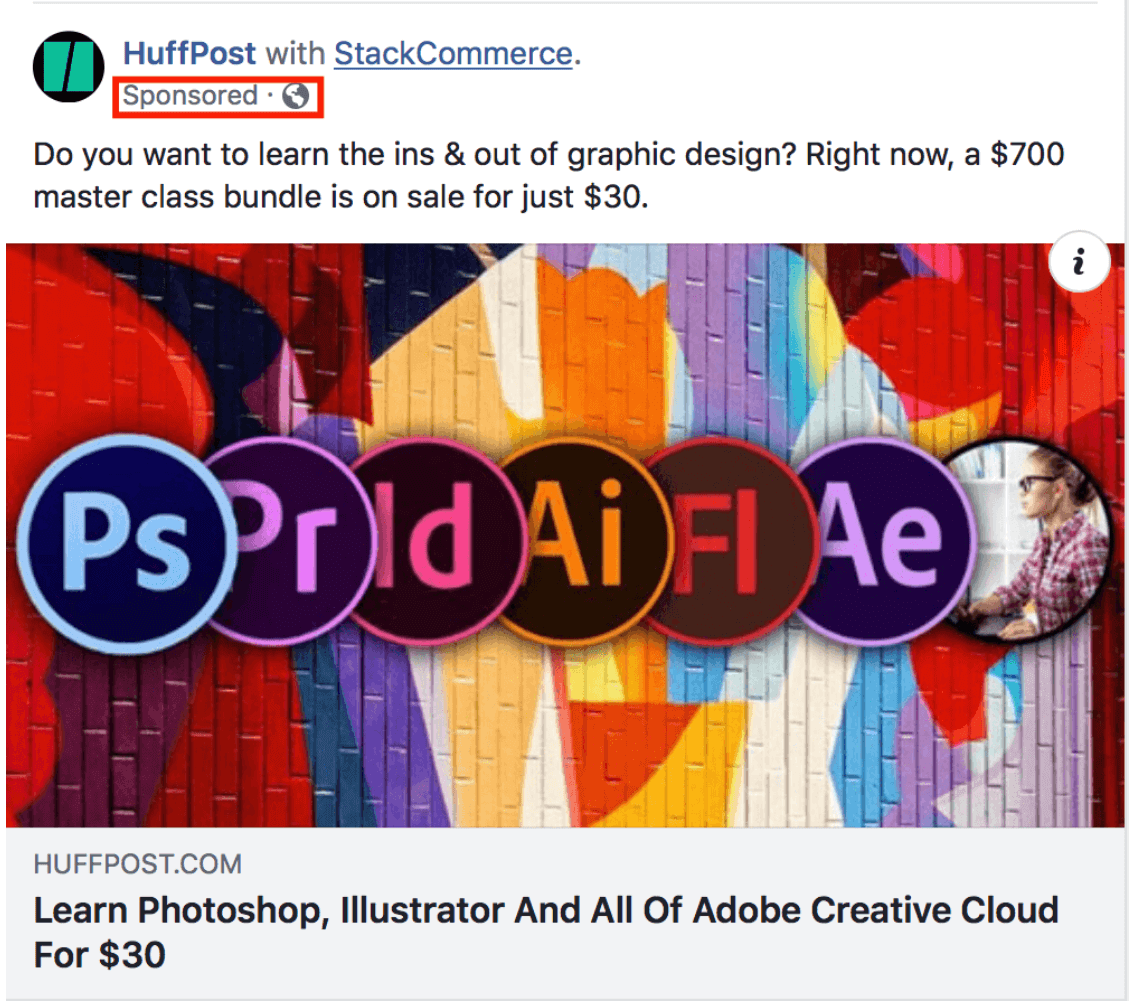 Social media ads help you reach qualified leads who are interested in your painting services. These ads allow you to set a target audience that you want to reach. It's valuable for helping you reach people who are looking for painting services like yours.
Each social media platform has its own advertising program. You'll want to check out the different platforms to see what their advertising plans offer to your painting business. Social ads have the potential to help your business reach more valuable leads and continue to grow.
WebFX is a top social media marketing company
Social media marketing provides a great opportunity for your painting business to reach valuable leads. You can build a personal connection with these leads and help nurture them towards conversion. At WebFX, we have years of experience running social media marketing campaigns.
We're a full-service digital marketing company that specializes in customized social media marketing campaigns. We have a team of over 500 experts that will bring their knowledge and expertise to your campaign. You can count on us to create a campaign that is unique to your painting business.
If you're looking for a company that drives results, look no further than WebFX. In the past five years, we've driven over $3 billion in sales and over 7.8 million leads for our clients. We focus on creating campaigns that help our clients grow their business.
Don't believe us? Just ask our clients! Check out our 1000+ client testimonials that attest to the awesome work we do for them!
Get started today with web design for your painting business
If you're ready to start earning more valuable leads for your painting business, contact us online or call us today at 888-601-5359 to speak with a strategist.
We look forward to helping your business grow!
Earn a 20% greater ROI with WebFX