Resource Library for Learning SEO
Become your organization's search engine optimization (SEO) expert with this SEO library for learning SEO. Browse guides, checklists, tools, and more to build your SEO knowledge and achieve your company's goals, from more traffic to more sales. Start your SEO education now!
Browse resources for learning SEO
Learn SEO by experience level with these resources:
Learn SEO: Beginner
Beginner resources for learning SEO include:
Learn SEO: Intermediate
Intermediate resources for learning SEO include:
Learn SEO: Advanced
Advanced resources for learning SEO include:
Keep growing your SEO knowledge with Revenue Weekly! Join more than 190,000 marketers by subscribing today and receive your first issue with tips and tricks!
Start learning SEO
Search engine optimization (SEO) is a daunting task when you don't know where to begin. Although SEO has many different aspects and is a continuous investment, it can set you up for long-term success online.
Keep reading to learn the basics of SEO and how SEO can improve your search result rankings and online revenue!
What is SEO?
Search engine optimization is the process of optimizing your website to show up in the search results on search engines — ultimately above your competitors — to drive traffic to your website.
SEO focuses on the organic or unpaid search results that display when a user searches a specific term. Learning about SEO will help you create high-quality content, attract backlinks, target relevant keywords, so you can capture revenue from organic traffic.
Independent research from Clutch has named WebFX the
top SEO company

in the United States.

Clutch has personally interviewed more than 250 WebFX clients to discuss their experience partnering with us.

Read More Clutch Reviews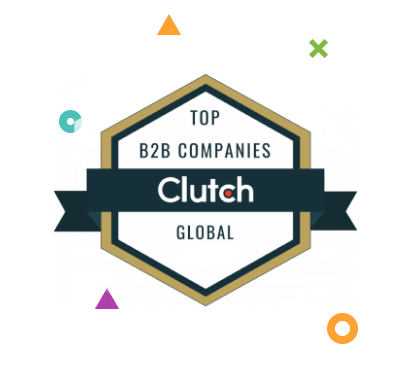 Why is SEO important?
There are a number of reasons why SEO is essential for your website and ultimately your business. The most significant and most valuable reason to learn about SEO is because search is often the biggest source of traffic that will come to your website.
In order to rank for certain keywords, you need to learn how to create relevant content around those keywords. With relevant, user-friendly content, your business can rank at the top of search results and drive qualified traffic to your website.
The better the content you put on your website, the higher search engines will rank you. Besides producing great content, however, your business also needs to optimize that content for SEO, like by inserting keywords, maximizing page speed, and more.
How does SEO work?
When you search for something on the Internet, you intend to find the most relevant search result that comes up to answer your question. Google (or any other search engine) will work to bring you the best and most relevant result.
Have you ever wondered how, out of millions of results, the few that come up on that first page of Google often answer your question instantly? Search engines follow specific ranking factors based on some different features and algorithms, including:
Relevancy
If you are searching for baby clothes, you wouldn't want men's sneakers to appear in your search results.
That's why relevance is so important when it comes to SEO.
Google indexes millions of pages to give you the most relevant results and uses keywords to help determine a page's relevance. Besides relevance, Google also looks at additional factors to decide which page deserves the top spot in search results, like authority.
Authority
Search engines want to know if they can trust the content on your website.
That's why search engines look at your site's backlink profile. Your backlink profile, based on the quality of the backlinks, can indicate the trustworthiness of your site. If other trusted websites link to yours, that sends a positive signal to search engines like Google.
Obtaining useful and valuable backlinks is a big step to ensuring your site is authoritative.
Usefulness
It's great if your content is relevant and authoritative, but is it useful?
If your content isn't helpful and doesn't answer a user's search intent in an organized manner, then Google will not find your website useful, and you will feel the bite with a lower ranking in the search engine results pages.
You could have a page of the most informative information, but hurt its usefulness with its:
Layout
Text formatting
Language
The user experience is a major factor in how Google finds that particular page's usefulness.
Making an SEO-friendly website that users love will show search engines that you deserve a higher ranking. Ultimately, search engines know which ranking signals to measure and therefore, they will give users what they are engaging with most!
Learn more SEO with Revenue Weekly
Keep learning SEO and working your way towards becoming an SEO pro with Revenue Weekly or learn more about paid search services.
Join today and start receiving SEO tips, tricks, and more in your inbox!
Browse All of Our SEO Resources
How Is Your Website's SEO?
Use our free tool to get your score calculated in under 60 seconds.