With more than 1.8 billion websites on the World Wide Web, how do you ensure your target audience finds your website? It's mind-boggling to think with a bit of search engine optimization (SEO), your website can reign supreme — ranking highly for keywords that your ideal customer searches. But how do you know if your SEO is up to par?
An SEO site checkup can help. With an SEO site checkup from a free SEO site checkup tool, you'll gain insight into what your website does right and what areas could use improvement. On this page, we'll talk about our free SEO site checkup tool, SEO Checker, and how it provides you with a full SEO audit to ensure your site ranks highly in search.
Keep reading to answer questions like:
Why is an SEO site checkup important?
What is an SEO checker?
How can I perform an on-site SEO check?
To speak with an SEO specialist, give us a call at 888-601-5359, or contact us online!
Looking for an all-in-one SEO audit tool? You've found it.
SEO Checker provides data on key metrics to give you:
Complete SEO score
Content Grade
Site Speed Analysis
and more.
What is an SEO checker?
An SEO checker is a tool that allows you to plug in your website and get a comprehensive reading of its SEO efforts. This often includes a complex website audit. Every SEO checker provides a different report, but WebFX's free SEO Checker offers the following insights into your website:
Site speed analysis: Site speed is extremely important since users will bounce from your site if it doesn't load quickly.

A site speed analysis will let you know if your site loads fast enough for eager users.

URL optimization check: A URL audit will let you know if your URL is fit for search engines and users alike.
Meta tag assessment: Your meta tag tells users what they can expect to find when they enter your site. Your assessment will tell you if yours is complete and effective.
Content grade: Your content audit will look at things like headings, alt attributes, in-page links, and more to determine if your content is SEO-friendly.
Image optimization: Image optimization will check to make sure your images are compressed and have alt tags to describe their content.
Code analysis: Code analysis will make sure your code is clean and organized so that search engines can read it.
Page link audit: Your page link audit will give you more information on your site's backlinks.
Domain grade: Your domain grade depends on your domain length, age, txt file, and more.
Mobile-friendly check: If your site isn't mobile-friendly, users can't browse it easily on any device, which is a con in Google's eyes. A mobile-friendly check will determine if your site is fit for all users regardless of device.
Social media audit: Some SEO site checkup tools will also provide insight into your social sharing buttons on your site.
So, what is an SEO checker?
An SEO checker is a tool that helps you spot inefficiencies and weak spots in your campaign — ultimately leading to improved SEO.
Why is an SEO site checkup important?
An SEO site checkup is vital to not only the health of your website, but the health of your business. Your business website is the digital heartbeat of your company — it advertises your products, tells site visitors about your brand values, and if you're an ecommerce business, your website is a hub for sales. That said, getting users to visit your website is paramount for any business, and the only way to get qualified traffic to your website is with a high-quality SEO campaign. SEO helps you appear at the top of search results when customers search for keywords relating to your business.
But there's more to good SEO than just writing content that targets a keyword. That's where an SEO site checkup comes in. When you perform an on-site SEO check, you'll be able to determine if your SEO campaign is effective.
If you already know that your SEO is falling short, an SEO checkup can be a great way to figure out which parts of your campaign need improvement.
Independent research from Clutch has named WebFX the
top SEO company

in the United States.

Clutch has personally interviewed more than 250 WebFX clients to discuss their experience partnering with us.

Read More Clutch Reviews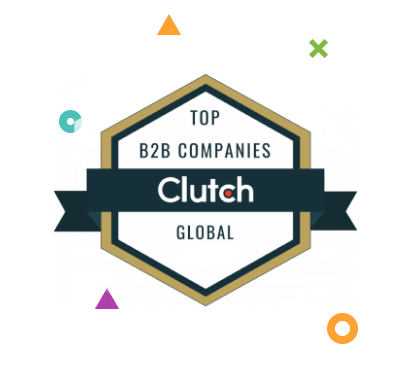 How can I perform an on-site SEO check?
If you want to do an SEO site checkup manually, here are a few things you can do.
SEO site checkup step 1: Test your page speed
One of the easiest things you can do to audit your site is run a page speed test. We like Google's Page Speed Insights tool, where you'll get a scorecard of how your site performs in the speed department.
SEO site checkup step 2: Make sure your site is mobile-friendly
Google ranks sites based on its mobile-first index, which means it ranks your site based on its mobile version.
That said, you must ensure your mobile site is just as easy to use as your desktop version. You can hire a web developer to make your site mobile-friendly if it isn't already. Trust us — it's an investment worth making.
SEO site checkup step 3: Optimize your images
We've already talked a little about image optimization, but it's crucial to your site.
You'll want to compress your images — since full-size images can bog down your site and increase load times. Provide alt text for every one of your images so that Google can understand them, too. Google isn't able to collect info about what's in an image, which is why alt text is so important.
Alt text is also an important feature when your website doesn't load your images, since it describes the context and contents of the picture.
SEO site checkup step 4: Write content for people, not search engines
One of the most important aspects of SEO is content. Without content, your site won't rank — but not just any pages will rank. You need to write content that satisfies search intent and targets the keywords your audience searches.
SEO site checkup step 5: Create a sound internal linking structure
Internal linking is when you link to pages within your website from your content.
This linking process creates a web of pages and makes it easier for Google to crawl and index your site. Not only that, but it also helps users easily find pages that relate to the content they're already reading.
Our digital marketing campaigns impact the metrics that improve your bottom line.
See More Results

WebFX has driven the following results for clients:

$3 billion
In client revenue

7.8 million
Leads for our clients

5.2 million
Client phone calls
Opt for a free SEO site checkup tool: WebFX's SEO Checker
Of course, you can do an SEO audit of your own at any time, but if you want to get a comprehensive SEO site checkup, an SEO checker tool is the way to go.
At WebFX, we've created a fast, free, comprehensive tool that allows you to check your site's SEO in seconds. SEO Checker allows you to gain insight into your site's page speed, linking profile, content, and more. If you're not satisfied with the results of your SEO site checkup, you can always contact WebFX.
We've been in the digital marketing space for more than 25 years and have driven astronomical results for our clients. We are SEO experts, and we're confident that we can help your business rank at the top of search results, improve traffic, and increase leads year over year. If you're interested in speaking with an SEO specialist, contact us online, or give us a call at 888-601-5359!