What Is OTT Advertising? Beginner's Guide to Over-The-Top Ads
OTT advertising, also known as over-the-top advertising, is the perfect alternative to traditional cable TV advertising. From creating highly-targeted ads that reach your ideal customers to tracking essential metrics to measure the success of your campaign, OTT advertising can do it all.
If you've ever streamed a live event on YouTube, binged your favorite TV show on Hulu, or explored content on Vimeo or TubiTV, you've experienced OTT video content. With many people leaving cable TV behind and switching to free and subscription-based online video streaming, OTT advertising is an excellent way to promote your products and services to your target audience.
On this page, we'll explain everything you need to know about OTT ads and answer common questions, including:
So, just keep reading to get the inside scoop on all things over-the-top advertising!
Bonus: Did you know that WebFX is one of the best online advertising agencies? Our award-winning advertising experts have helped clients in industries just like yours drive over $3 billion in revenue and generate more than 7.8 million leads.
If you're ready to boost your sales and revenue with industry-leading OTT advertising services, we can help! Speak with one of our strategists by calling 888-601-5359 or contact us online to chat with us about the needs and goals of your business. We can't wait to help your company grow!
We foster and form long-term partnerships so that your business has long-term results.
Over 90% of WebFX clients continue partnering with us into year 2 of their campaign.
Hear from Our Happy Customers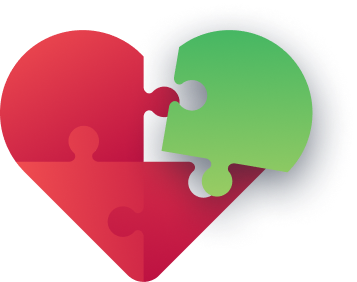 What is OTT advertising?
OTT advertising, or over-the-top advertising, is the process of promoting your brand, products, and services directly to your audience on the Internet through video streaming services and platforms.
How does OTT advertising work?
So, how does OTT advertising work exactly? With OTT advertising, you can get your brand in front of consumers while watching their favorite TV shows, movies, and videos. As a result, you can reach more members of your target audience and boost your brand awareness.
OTT advertising works by choosing an OTT platform to advertise your business on, like Hulu or YouTube. You'll then create your advertisement, which can consist of various ad types, including video ads that play during a users' video or display ads that appear at the bottom or side of a users' video.
As more users view and interact with your ads, you'll enjoy an increase in your web traffic, leads, conversions, and ultimately revenue.
How can OTT advertising benefit your business?
More than 66% of people who watch OTT video content discover a new product or service. With OTT statistics like that, promoting your brand on popular streaming platforms can boost your sales and revenue.
Now that you know the answer to the question "what is OTT advertising and how does it work," let's discuss how OTT advertising can provide your business with many benefits.
Here are three significant benefits of OTT ads:
Reach your ideal customers
Many OTT advertising platforms enable you to take advantage of advanced targeting options. Audience targeting helps you ensure that your ads reach the users who are most likely to purchase your products and services, so you can maximize your sales and revenue.
For example, you can target users based on their:
As a result, you can reach more of your ideal customers on popular streaming platforms with billions of active users, boosting your online visibility and sales in the process.
Create personalized marketing messages
Creating advertisements that resonate with your audience is the key to encouraging them to click on your ads and make purchases. Because OTT advertising helps you reach more members of your target audience, you can create more personalized marketing messages tailored specifically for them.
Some OTT platforms, like Hulu, enable you to create ads based on a user's current actions, like binge-watching TV shows. As a result, you can create a more personalized experience for users, encouraging more clicks and sales for your company in the long run.
Earn a higher return on investment (ROI)
In contrast to traditional TV advertising methods, OTT advertising allows you to track and measure your campaign results with ease. You can view essential data and metrics about your ads, such as your views, impressions, and more.
You can also analyze essential audience behavioral data with OTT advertising, like how many users clicked on your ad or made a purchase. By tracking the success of your ad campaign, you can identify any areas of your strategy that need improvements.
As a result, you can optimize your campaign to consistently drive the best results for your business, earning you a higher ROI in the process.
What are the different types of OTT ads?
There are several different types of OTT ads, including:
Display ads
Display ads are digital advertisements that usually contain some form of multimedia, like an image or button. In OTT platforms, display ads typically appear next to or below a user's video.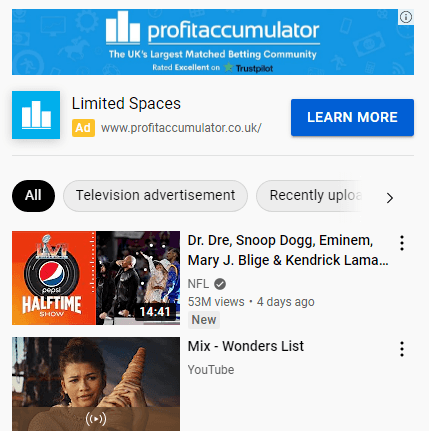 They can contain a featured image or your brand logo and essential information about your business, like your phone number or website link.
Because they appear below or beside a video, they can be an excellent option to promote your products and services without interrupting a user's video.
Pop-up ads
Pop-up ads are similar to display ads in that they typically contain an image and important details about your business. However, in OTT platforms, pop-up ads can appear or pop up within a user's video, usually at the bottom of the screen.
Pop-up ads enable users to continue watching their current video while also viewing your advertisement, making pop-up ads an excellent advertising option for businesses.
Video ads
Video ads are advertisements in the form of a video, and they can play anywhere between five and 30 seconds long. They can play before, during, or after a user's video. Video ads are a great way to capture your audience's attention since they will need to watch your ad before watching their chosen show, movie, or video.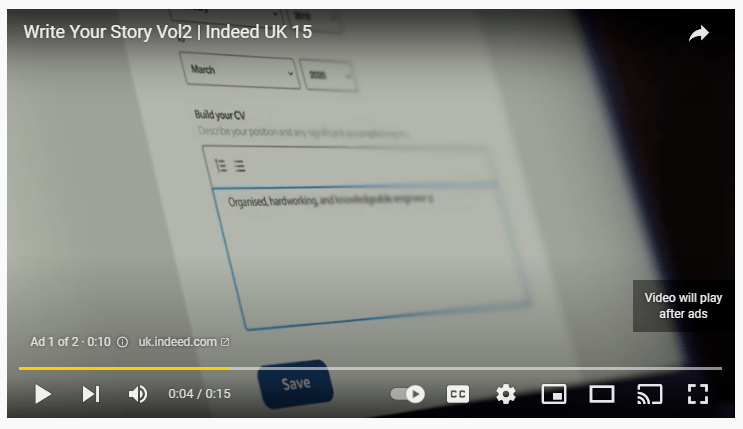 OTT platforms offer various video ad options, such as skippable video ads that users can skip after about five seconds and non-skippable video ads that can play for 20 to 30 seconds and can't be missed.
Interactive ads
You can also create interactive ads that engage your audience and encourage them to click on your advertisement with OTT platforms.
Interactive ads enable users to click and scroll through your advertisement to explore your products and services. As a result, interactive ads are an excellent option that helps you capture your audience's attention and encourage them to convert into paying customers.
What are the best OTT advertising platforms?
If you're ready to start promoting your products and services with OTT advertising, check out some of the best OTT advertising platforms below:
YouTube
Did you know that 40% of consumers purchased products they discovered on YouTube? That's why YouTube is one of the best OTT advertising platforms. With billions of active users, YouTube enables consumers to watch their favorite videos while viewing relevant ads that resonate with their interests, location, and much more.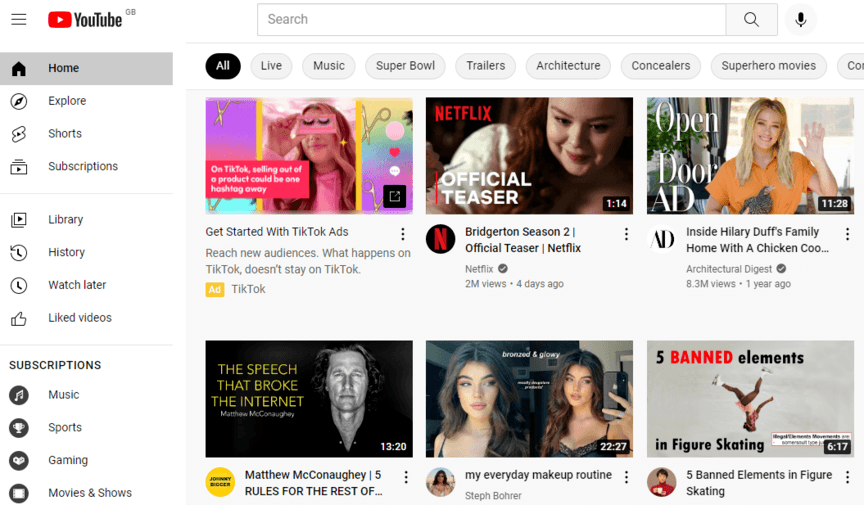 By advertising on YouTube, you can promote your brand with different types of advertisements, including:
Non-skippable video ads
Skippable video ads
Display ads
Pop-up ads
And more
So, if you're not currently advertising your products and services on YouTube, you could be missing out on tons of potential leads and conversions for your business.
Hulu
Hulu is another popular OTT advertising platform that helps you reach your target audience while watching their favorite TV shows and movies. With Hulu, you can invest in various OTT ads that help you create unique and personalized marketing messages for over 92 million active users.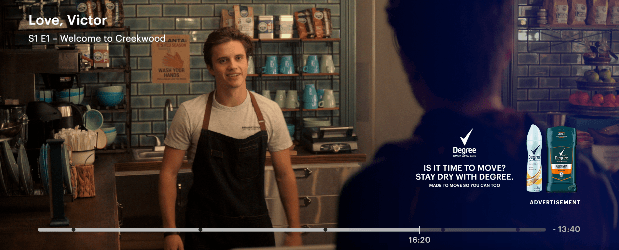 When you advertise on Hulu, you can choose from various ad types such as commercial ads and interactive living room ads to help you grab users' attention and drive more sales for your company.
If you're looking for one of the best OTT advertising platforms with plenty of ad types and audience targeting features, Hulu is a perfect option.
Facebook Watch
Facebook Watch enables users to browse and watch live streams, original shows, and popular videos in entertainment, sports, and much more.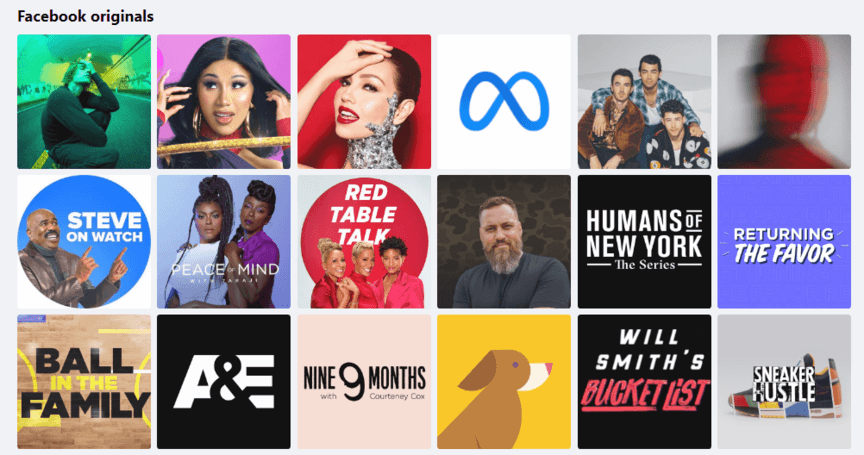 With more than five billion active users on social media platforms like Facebook, Facebook Watch is an excellent CTV platform that can help you boost your sales and revenue.
With Facebook Watch, you can create video advertisements that play during a user's video or that display in users' newsfeeds as they scroll through their updates for the day.
Reach your ideal customers with OTT advertising services from WebFX
If you're ready to expand your reach and boost your sales with OTT advertisements, WebFX can help!
Our team of over 500 advertising experts can help you develop, implement, and manage a custom OTT advertising campaign that suits your business's needs and enables you to achieve your business goals.
Learn more about our OTT advertising services by contacting us online or calling 888-601-5359! We can't wait to help you drive more sales and revenue for your business!
And don't forget to sign up for our newsletter, Revenue Weekly, to get the latest online advertising updates and advice sent straight from our experts to your inbox for free!