Grow your franchise with our industry-leading franchise marketing solutions
It isn't easy to focus on building your digital marketing plan when running your franchise. Instead of putting more stuff on your to-do list, let our franchise marketing agency lend you a hand.
With a team of over 500 marketing experts, we'll help you run and manage your marketing campaign. We'll help you create a marketing strategy that works best for your franchise and enables you to grow online.
If you're ready to get started, request a free quote online or call us today at 888-601-5359 to speak with a strategist about our digital marketing services. Read further to learn more about how we drive success for businesses like yours.
Our team comprises industry experts in franchise marketing. When partnering with WebFX, you'll be assured that your marketing strategy is planned with the expertise and thoughtfulness you'd need for a thriving franchise business.
What is franchise digital marketing?
Franchise digital marketing is all marketing activities performed for franchises through online, digital channels. It includes channels such as SEO, PPC, social media, and email marketing. At WebFX we specialize in creating and sustaining growth for franchise businesses through industry-leading, tech-enabled, data-driven digital marketing services.
Marketing strategies for franchise businesses
With so many ways to approach your online marketing, it isn't easy narrowing down your focus to the areas which will provide you with the best ROI. At WebFX, we have tried and tested these marketing ideas for franchises with great success, and yours could be next.
Build a top-quality website for your franchise
Your website is your brand's digital "storefront" and requires the same attention as one of your brick-and-mortar locations. Your website may very well be the only thing someone sees before deciding to visit one of your franchise locations or not, and they will judge your business based on the experience they had on your website.
Suppose your website provides a welcoming and easy-to-navigate experience for users— in that case, they will likely expect the same from your physical location and be much more inclined to become visiting customers. WebFX builds and designs world-class websites for businesses and franchises of all industries.
Have a strong SEO strategy in place with a focus on local SEO
When building an SEO campaign, it is essential to understand the nuances and differences in working with a franchise versus a regular one-stop business. One of these is knowing and understanding the importance of SEO, especially local SEO, which highlights and serves to promote your various locations in the SERPs with a well-managed and optimized Google My Business account. With WebFX's tech-enabled local SEO plans, you will receive custom do-it-for-me marketing solutions with access to our client-exclusive software, MarketingCloudFX, that uses data, AI, and machine learning to drive up your ROI from local search.
From a comprehensive SEO audit, well-defined keyword research, and an implementation strategy, it is critical that your website's SEO is in top shape for your online marketing efforts to turn into success.
Boost your traffic and revenue with well-rounded PPC campaigns
Optimizing pay-per-click (PPC) marketing campaigns for your franchise is one of the best ways to highly target your most qualified audiences and reach them while they're already looking for the solution you offer. A good PPC strategy also focuses on multiple platforms and targeting methods based on where your target audience will be searching, including Google, Bing, Meta (Facebook), Instagram, Twitter, and more. If you're unsure about the effectiveness of your PPC campaign, the best place to start would be a PPC audit to check that all opportunities are being seized and all errors phased out.
A bustling social media presence
With a busy franchise business, there has to be a robust social media strategy in place to maintain user engagement on various platforms, post updates for your multiple locations, ad management, and more. The stack of marketing activities can pile high for one business, let alone franchises – that's where WebFX comes in. We handle social media management and advertising while you serve your customers.
When partnered with WebFX, your social media management is paired with our feature-rich MarketingCloudFX's AI-powered insights to provide you with a custom and revenue-growing strategy designed to boost your ROI from places like Facebook, Instagram, and more.
These are only some of the many options you can add to a franchise's marketing strategy. Whether a regular franchise or an e-commerce franchise, WebFX has the expertise you can trust to build your website and presence into an online growth engine. If you're ready to partner up with one of the best digital marketing agencies in the United States, look no further! Contact us online or give us a call at 888-601-5359!
93% of WebFX customers are extremely satisfied with their digital marketing results.
"Working with WebFX, everything is very organized and strategic. We're only a year into our partnership, and our expectations have definitely been met."
View More Client Testimonials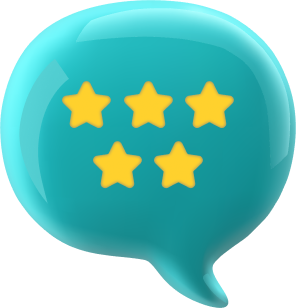 Building solid partnerships help marketing succeed.
We believe in creating long-lasting, fulfilling relationships with each of our clients, and our expert team is standing at the ready to begin yours. With the care and expertise of our account managers and the artificial intelligence of our proprietary tools, we align our strategies to achieve our client's business goals. We measure our success by that of our clients. Have a look at the client testimonial below:
Additionally, we offer industry-leading customer relationship management (CRM) software to help you form strong relationships with prospects and customers that turn into revenue. Nutshell, our CRM for franchises, helps you track and management leads, access detailed sales and marketing reports, automate repetitive sales tasks, and more.
If you're ready to partner up with one of the best digital marketing agencies in the United States, look no further! Contact us online or give us a call at 888-601-5359!
Earn a 20% greater ROI with WebFX