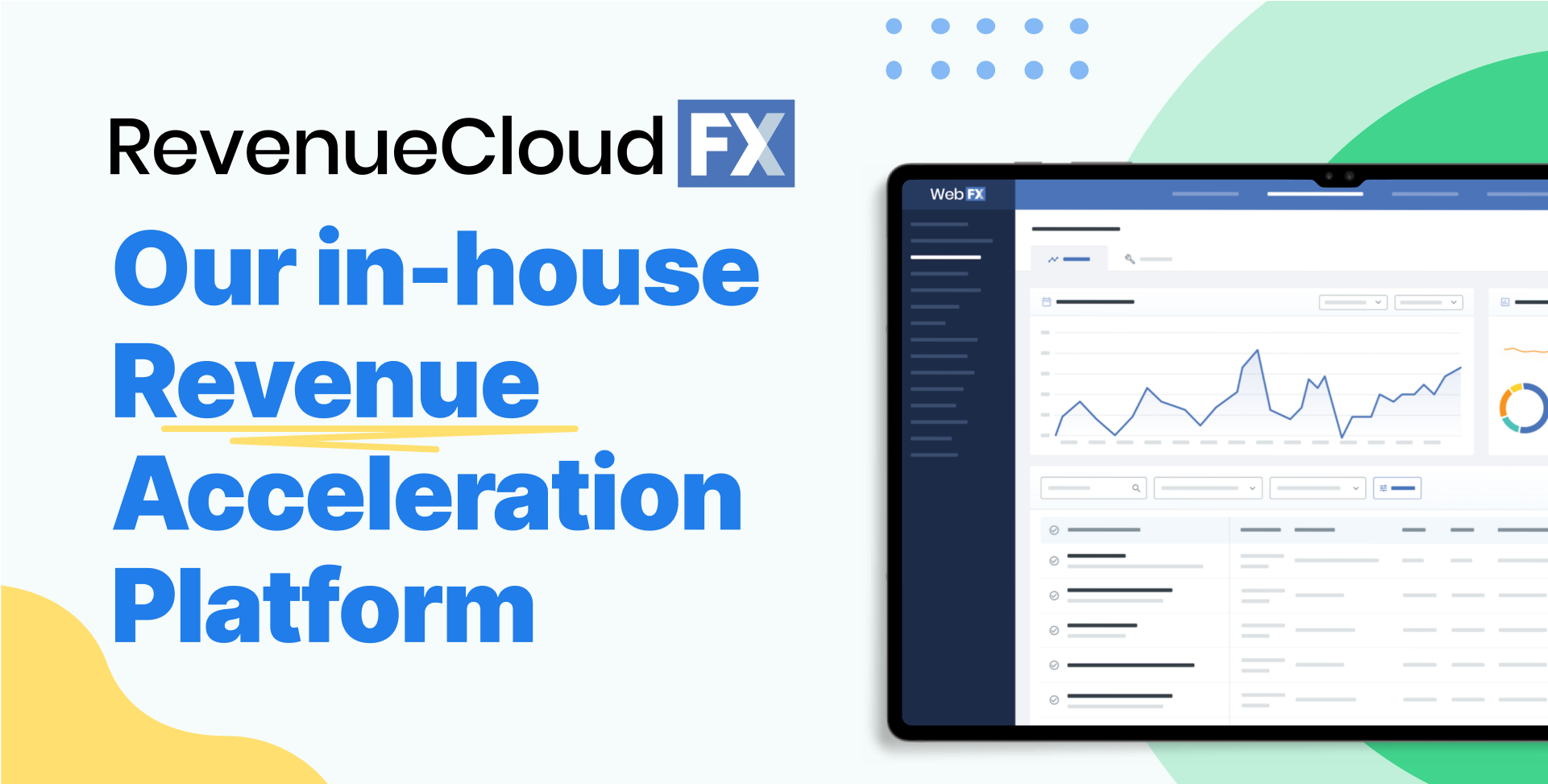 When you think of a healthcare facility, marketing might not be the first thing that comes to mind. But the truth is, it's an essential tool. Without it, you won't be able to let people know you're there, so you'll never have any new patients.
That's why you can benefit from partnering with a healthcare digital marketing agency. Marketing might not be your point of expertise, but an agency will know exactly what to do to get your name out there and draw people in.
If you're looking for a digital marketing agency for healthcare, WebFX is a prime choice.
We've been driving digital marketing results for over 25 years, so we know what we're doing, and we'd love to help you out. Learn more about what we have to offer below, and then partner with us for our digital marketing services.
Just call 888-601-5359 or contact us online to get started today!
Explore our healthcare digital marketing company's services
At WebFX, we offer several services dedicated to improving your healthcare marketing online. To ensure we reach your target audience effectively, we harness a variety of methods to get the word out.
Here are just six of the core services our healthcare digital marketing company offers!
1. Search engine optimization (SEO) for healthcare
Search engine optimization (SEO) is a digital marketing strategy that involves optimizing your web content to rank in Google. WebFX will help you satisfy Google's algorithms and user intent to get your content ranking, which we'll do via methods like:
Once you appear in search engines, you'll make it easier for people to find you in related searches.
2. Pay-per-click (PPC) advertising for healthcare
Pay-per-click (PPC) advertising is another way we can promote you through Google. It involves creating and launching paid ads through Google Ads. Those ads can show up at the top of relevant search results or in the margins of third-party websites.
Our healthcare digital marketing firm will help you create your ads, as well as the landing pages they lead users to. Then we'll help you bid on the keywords you want your ads to target, so you can reach the right audience.
3. Social media marketing for healthcare
Social media is constantly bustling with activity, so it's an optimal place to market yourself. We'll help you do that by setting up an account for you and developing engaging content for you to post.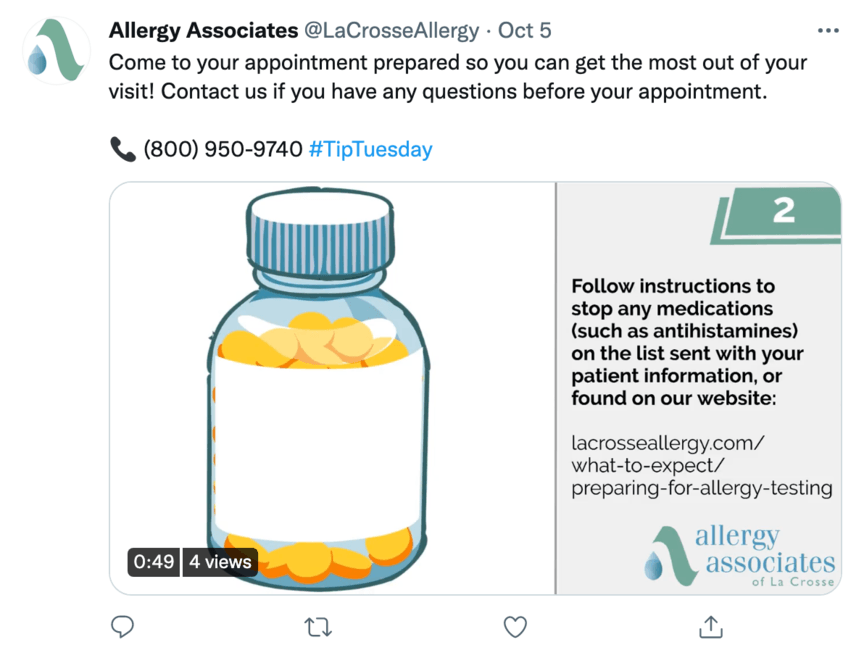 Our healthcare digital marketing agency also help you run paid social media ads, which can appear right in users' feeds. You can even target those ads toward specific demographics like age and location to reach just the right audience.
4. Web design and development for healthcare
Your website is at the center of your digital marketing, so web design is one of the main services we offer. Since your other marketing leads back to your site, that site should look appealing and function smoothly, and we'll help you make it that way.
Among other things, we'll:
By the end, your site will be perfectly optimized to attract and retain traffic.
5. Content marketing for healthcare
Content marketing is a strategy that involves creating compelling, informative content on your website to attract users. As you might imagine, it goes hand-in-hand with SEO — first, you write the content, and then you get it ranking in search results.
Our healthcare digital marketing firm will help you create a variety of content for your site. We'll start with some recommendations on which content to begin with. That could be written content like blog posts, or it could be something else, like videos.
6. Email marketing for healthcare
Email marketing is exactly what it sounds like — the process of marketing to people by sending them emails. WebFX will help you put it into action by setting up email forms on your website where people can sign up for your emails.
Once you've built out a sizeable email list, we'll develop engaging emails to send out to your subscribers. Ultimately, the emails will draw many of them back to your site to convert.

Hear What It's Like to Work With WebFX!

"WebFX has completely transformed my practice. With their support, I have expanded my practice significantly and grown exponentially. I could not have expanded to this degree, nor this quickly had it not been for the incredible efforts provided by WebFX and my team."
Healthcare
Why partner with a healthcare digital marketing agency?
As beneficial as healthcare marketing is, you might be wondering: Why partner with a healthcare digital marketing company? Why not simply do all your marketing yourself?
While in-house marketing is certainly on the table, it's not the best idea. A healthcare digital marketing agency brings several advantages you wouldn't have on your own, and we'll cover several of them below.
To learn more about in-house vs. agency marketing, check out this video:
Now, here are three ways a healthcare online marketing company can benefit your facility!
1. Agencies have more experience
The first reason it's better to partner with a healthcare digital marketing firm is that agencies typically have more experience with marketing. Even if you've done some marketing before, you probably haven't done it for as long as most professional agencies.
After years of driving marketing campaigns, a digital marketing company for healthcare will have a level of expertise you won't get anywhere else. WebFX, for example, has over 25 years of experience in digital marketing!
2. Agencies have more time
Another benefit of using an agency is that agencies have more time on their hands. You have much more to run than just your marketing, so handling it yourself, you'll have to shoehorn marketing into an already busy schedule.
When you outsource your digital marketing, though, the agency can spend all their time managing your campaigns and free you up to work on other things. As a result, every aspect of your healthcare system benefits.
3. Agencies have better resources
Finally, agencies often have access to better marketing tools and resources than you would have on your own. Those tools can often be indispensable in improving the quality of your marketing!
It's more than just having the tools, though — it's also about knowing how to use them. Even if you gained access to marketing resources on your own, you wouldn't be as proficient with them as an agency.
Why hire our healthcare digital marketing firm?
It's clear that you can benefit from partnering with a healthcare digital marketing agency, but why choose WebFX specifically? What makes us stand out from the competition?
There are several ways WebFX carries an edge over other agencies, and we'll cover three of the most potent ones below.
1. WebFX drives superior results
When you partner with WebFX, you can expect top-tier results for your marketing. Skeptical? Just take a look at the results we've driven in the past!
In the past five years alone, our healthcare digital marketing firm has generated over 7.8 million leads and $3 billion in revenue for our clients. That's proof of just how proficient we are at what we do!
What's more is that we'll also measure those results, so you can see exactly how high your return on investment (ROI) is and which marketing channels are contributing the most to it!
2. WebFX satisfies our clients
Our services aren't just about the quantity of leads or revenue — they're also about quality. If you want proof, ask our clients.
WebFX has earned over 1020 client testimonials from the many small- to mid-sized businesses we've worked with over the years. Each of them testifies to our proficiency and professionalism!
3. WebFX is a full-service marketing agency
Finally, WebFX is a full-service digital marketing agency. That means we don't just specialize in one marketing strategy — we offer services across the board, as shown by the list above.
The reason this matters is that it allows you to centralize all your marketing. You don't want to outsource to multiple agencies to cover all your marketing needs, and with WebFX, you won't have to. We can handle all your marketing in one place!
4. WebFX offers advanced marketing technology
When you partner with WebFX, you'll have industry-leading marketing technology at your fingertips. With our proprietary marketing software, MarketingCloudFX, you can track and manage the success of your digital campaigns with ease.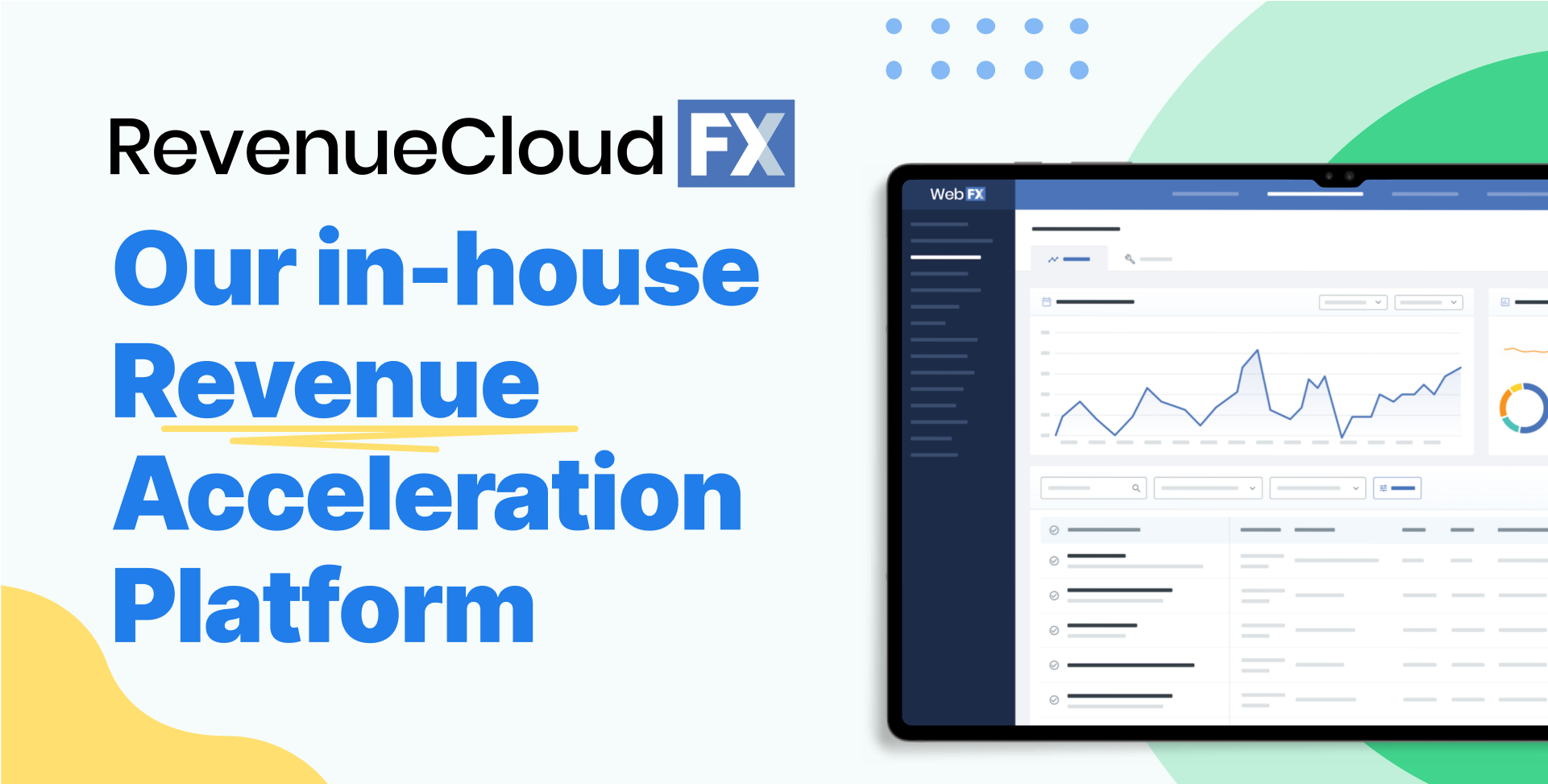 With MarketingCloudFX, you can:
Track the sources of leads, phone calls, and web traffic
View valuable audience behavioral data
Track the performance of your website in search engines
And so much more!
With our advanced marketing technology, it's easy to earn the highest possible return on investment (ROI) for your healthcare center.
WebFX is a partner businesses trust.
Hear from HydroWorx, who saw a 236% increase in organic sessions with WebFX services.
Watch the Video Testimonial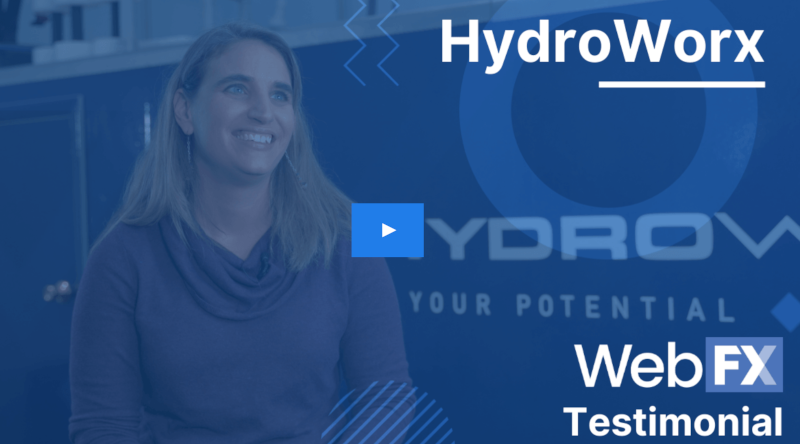 Let WebFX grow your revenue with our healthcare digital marketing company
Ready to partner with a healthcare digital marketing company today? Choose WebFX! Our team of over 500 experts would love to help you kick your campaigns into gear and start attracting customers.
With our digital marketing services, you'll get help optimizing for all the strategies listed above and more. You'll even gain access to a dedicated account representative to help coordinate everything we do for your marketing.
To get started, just call 888-601-5359 or contact us online today!
Earn a 20% greater ROI with WebFX