Home and business owners regularly need the help of a skilled electrician. And when they do, most of them look online.
This means that in order to reach new customers and help them with their electrical needs, your business needs to be visible online. The best way to make that happen is with search engine optimization, or SEO.
SEO involves improving your website so that Google can determine what your pages are about and rank them in search results for relevant keywords and phrases. The higher your website ranks, the more likely customers are to choose your company for their electrical needs.
How big of a deal is SEO though?
SEO leads have a 14.6% close rate, while traditional methods have only a 1.7% close rate. That means using SEO for your electrical company makes it 7x more likely for you to close a lead! If you want to grow your business, you need to make electrician SEO a part of your digital marketing strategy.
Keep reading to learn how to use SEO for electricians. If you're curious about electrical SEO services, WebFX is one of the best SEO agencies for small-to-midsized businesses (SMBs), with a client recommendation score that's 488% higher than the industry average.
Start attracting more customers with electrical SEO by contacting us online or calling us at 888-601-5359 today!
Independent research from Clutch has named WebFX the
top SEO company

in the United States.

Clutch has personally interviewed more than 250 WebFX clients to discuss their experience partnering with us.

Read More Clutch Reviews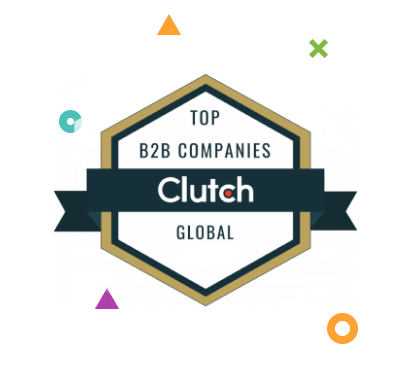 Why is SEO for electricians important?
Today's consumers find the products and services they need by using search engines like Google. They enter a few keywords to describe what they're looking for (like "electrician in Philadelphia"), scroll through the results, and click through to the sites that offer the services they need.
If your electrical business's website offers the information they want, they could end up becoming a customer.
In most cases, though, they don't scroll far before selecting a site. In fact, 71% of searchers click a result on the first page, and 68% click on one of the first five results.
But the top results for any given keyword don't get there by chance – they're the product of SEO.
Optimizing your site for search engines improves your rankings for the keywords related to your business. This helps you reach the people who need your services, generate new leads, and bring in more customers who need electrical services.
That is why SEO for electricians matters.

Hear What It's Like to Work With WebFX!

"I tried several other internet marketing companies through the years and WebFX is far and away the best I've worked with and it's not even close. I definitely get my bang for the buck with WebFX. I can't recommend WebFX."
Electrician
How to get started with electrician SEO
SEO is an ongoing process, and it takes time to rank the way you want. The following four steps will help you start.
1. Keyword research
Before you can optimize your site, you need to determine the keywords and phrases your potential customers use when searching for your services. These are the keywords you want to rank for, and they'll play a major role in your strategy.
You can start with basic keywords that describe what you offer, like "electrician Harrisburg, pa" or "electrical inspection services." Then, use keyword research tools like Google's Keyword Planner to expand your list and determine the best keyword options for your business.
Once you have your list, you can move on to the next step.
2. On-page optimization
Optimizing your site's on-page elements lets search engines understand what each of your pages are about, which tells them when to show them in search results.
Optimize each page for one of the keywords you identified in your research by including it in the page's title, header tags, meta description, and body copy.
But be careful to avoid keyword stuffing. When you use a keyword too many times on a page, search engines can tell you're trying to cheat the system – and they don't look kindly on it.
Using keywords unnaturally can result in a Google penalty, which actually harms your chances of ranking well. So the key to on-page optimization is to incorporate your keywords naturally – and if you can't do that, it probably isn't the right keyword for your page.
3. Link building
In addition to on-page optimization, the biggest factor in your site's ability to rank well is your backlink profile. This refers to the quality and quantity of links from other sites to yours.
Search engines view links from others sites as votes of confidence for your site –if someone is willing to send their visitors to you, that's a good sign that your site has valuable information.
The quality of the sites who link to you is important, too. A link from a credible site is more valuable than a link from a spam site.
Building links from other sites is more challenging than optimizing the content on your own site. You'll need to reach out to bloggers, news editors, and other online publishers and build relationships with them.
Then, you can show them your content and persuade them to link to you.
4. Content creation
Many electrician websites severely lack content. They offer basic information on their services and some contact information – and while that's a great start, adding more unique content plays a huge role in SEO.
First, adding new pages gives you the opportunity to optimize your site for additional keywords. This is especially useful if you start a blog that addresses common customer questions or issues, like "how to read an electrical panel" or "how to install an emergency generator."
Adding these pages can bring more traffic to your site, and in some cases, the visitors will be interested in your services.
Content is also useful for building links. After all, no one wants to send their visitors to a boring website. You need to have something interesting, informative, or entertaining for their readers.
This content can range from articles about common electrical issues to helpful informational videos, as long as it's original and unique. This shows Google that you actively update your site, it gives your visitors something to read or watch, and it encourages other sites to link to you.
In other words, content is the backbone of your SEO strategy.
Learn how we increased traffic by over 40%, and conversions by over 100% for an ecommerce client.
Read the Case Study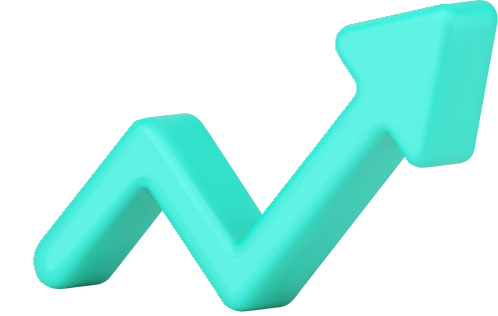 Get more customers with electrician SEO services
Consumers use the Internet to find everything they need, and that includes electrical services. If you'd like to start using SEO to attract more customers for your electrical business, WebFX can help.
We'll get to know your business inside and out, and use our industry experience to create a custom SEO strategy for your electrical company. Already, we've helped our clients earn more than 7.8 million leads (and that's in just the past five years), and we're ready to help your company do the same.
Contact us online or call us at 888-601-5359 to get started with our electrical SEO services!
Earn a 20% greater ROI with WebFX