Every digital marketing strategy for co-ops should generate more leads for your business. You want to get your brand seen by more people, entice them to learn more, and convince them to buy from your co-op.
If you're looking for ways to generate more co-op leads, you've come to the right place. Keep reading to learn everything you need to know about lead generation for co-ops, including how our lead generation services will help grow your business!
Want to go ahead and speak with a strategist? Call us at 888-601-5359 or request a free proposal online today!
37% of marketers say that generating high-quality leads was one of their biggest challenges.
We want to decrease that percentage.
WebFX can help you generate high-quality leads with a customized marketing strategy.
Learn More About Lead Generation Services
Our lead generation services for co-ops
At WebFX, we're a full-service lead generation agency, so we offer dozens of digital marketing strategies to generate more qualified leads for your business. Our lead generation services for co-ops include strategies like:
We also provide conversion rate optimization (CRO) services to convince prospects who visit your website to convert. After all, effective lead generation for co-ops includes both driving more qualified traffic to your business and convincing them to follow through with a conversion.
When businesses like yours have partnered with WebFX for lead generation services, they've seen incredible results. To name only a few, here are some results we've driven for clients:
Do you want to see results that help skyrocket your business's growth? Contact us today, or keep reading to see how we do it!
93% of WebFX customers are extremely satisfied with their digital marketing results.
"Working with WebFX, everything is very organized and strategic. We're only a year into our partnership, and our expectations have definitely been met."
View More Client Testimonials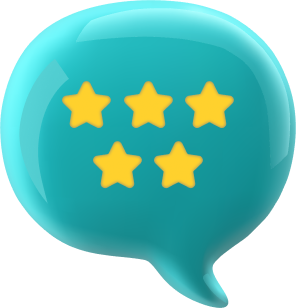 6 strategies for lead generation for co-ops
Our team of 500+ digital marketing experts includes specialists in every area of digital marketing. As a result, we offer several lead generation strategies for co-ops, including:
1. SEO

SEO is the process of improving your site to rank higher in search results. SEO for co-ops is an excellent lead generation strategy because it is a long-lasting investment that doesn't require paying for every click or lead.
While SEO takes time to see meaningful results, the improvements have lasting impacts on your business, the leads you obtain, and the revenue you drive.
To generate more co-op leads with SEO, we'll complete tasks like:
With SEO, you'll generate more organic leads, and it complements other lead generation strategies perfectly.
Learn more about our SEO services
2. Content marketing
Content marketing goes hand-in-hand with SEO to generate more organic co-op leads. To help your site rank for your target keywords, you'll need targeted content that answers the user's search intent.
Marketers who target leads based on their position in the sales funnel have 73% higher conversion rates. As a result, creating content for each stage of the sales funnel nurtures more prospects into leads and more leads into customers.
At WebFX, we have a team of experienced copywriters who will create high-quality content for your site that generates more conversions. Our 100+ specialized content writers have experience in 154 industries, so we know how to craft lead-generating content no matter your industry.
Learn more about our content marketing services
3. PPC
While SEO and content marketing are excellent organic lead generation strategies for co-ops, PPC is a paid advertising strategy that draws more traffic to your business. PPC and SEO work together to increase your co-op's visibility in the search results and generate more leads.
When you invest in PPC for co-ops, you'll create a targeted ad to appear at the top of the search engine results pages when people search for terms related to your business. PPC is an effective lead generation strategy because it converts 50% better than organic traffic.
To generate PPC leads for your co-op, we'll:
Our services have driven results like a 670% increase in paid ad conversions and a 321% decrease in cost-per-lead (CPL) for Maryland Sunrooms. Partner with us for PPC lead generation for your co-op to be next!
Learn more about our PPC services
4. Social media
Social media for co-ops includes organic posts and paid social media ads. When used strategically, social media plays a critical role in your business's lead generation plan.
In fact, 60% of business-to-business (B2B) marketers consider social media the second most effective lead generation strategy.
Social media is effective for generating more co-op leads because it gets your business in front of your audience where they like to spend their time.
It's also an excellent relationship-building channel. As you build relationships with prospects, their trust in your business will grow, making them more likely to buy from your co-op when they're ready.
Learn more about our social media services
5. ABM
Another way to build stronger relationships with your audience and generate more leads is through ABM.
With ABM, you use personalized messaging to target an account across marketing channels. ABM leverages a data-fueled approach to reach prospects in mediums like PPC, email marketing, and more.
By personalizing your messaging to the account and reaching them on multiple channels, you increase your ability to convert them into a high-quality lead. Because ABM targets high-quality prospects, this strategy is an efficient lead generation tactic.
Learn more about our ABM services
6. Local marketing
You might have created a co-op to allow your brand to target your members' local communities. To generate more local leads, you'll want to encourage your members to engage in local marketing.
Local marketing for co-ops includes tactics like: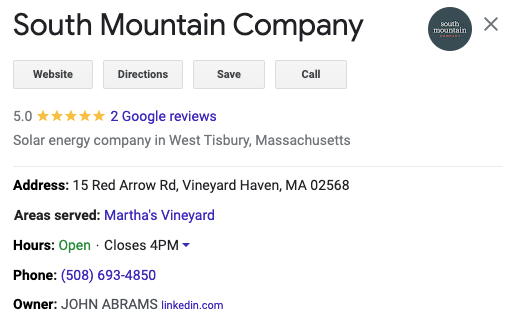 These tactics work together to generate more leads, but your website — and your members' sites — set the foundation. When you host community events or run geofencing advertising campaigns, you need a locally optimized site for people to visit and learn more about your company.
At WebFX, we know local SEO. When you partner with us, we'll optimize your site for local searchers, including claiming and optimizing your Google Business Profile. And if you want to supplement your local SEO strategy with geofencing services, we have you covered there, too!
Learn more about our local SEO services
Meet WebFX:
Your world-class, tech-enabled marketing agency with over 1.6 million hours of combined expertise.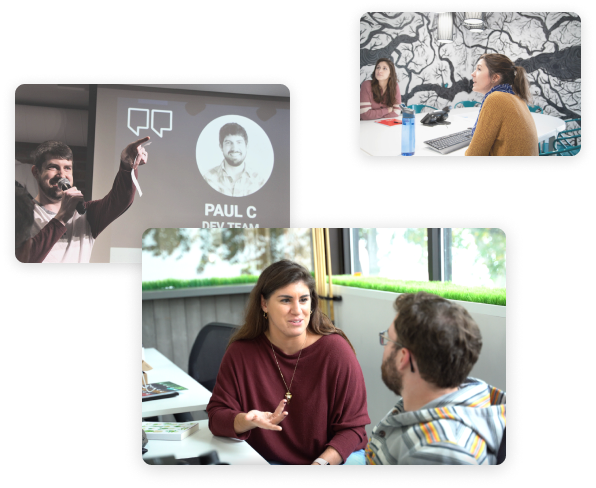 Generate more co-op leads with WebFX
Generating high-quality leads for your co-op is complex and time-consuming. Partner with a full-service lead generation agency with more than 25 years of experience so you can spend more time running your co-op.
We'll come alongside your marketing team to help you generate more leads for your business. With a custom plan tailored to your co-op's needs, we'll craft a robust lead generation strategy that boosts your bottom line. Our services have generated more than $3 billion in revenue and 7.8 million leads for our clients!
Are you ready to take the hassle out of lead generation and see more leads convert into customers? Call us at 888-601-5359 or request a free proposal online to speak with a strategist!
Earn a 20% greater ROI with WebFX