Over 70% of customers will look for your company online before purchasing or visiting a location. To meet your audience where they are, you need a website that appears high in the search results for terms related to your business.
How do you achieve that goal? Through search engine optimization (SEO). SEO is the process of optimizing your site's on-page, off-page, and technical elements to improve your search engine rankings.
SEO for co-ops involves optimizing your site and any member sites so your audience finds you when they search. Keep reading to learn six basic SEO strategies for co-ops today!
Or, if you'd rather partner with an agency with 25+ years of experience to handle your SEO for you, check out our SEO services! When you're ready to speak with a strategist, call us at 888-601-5359 or request a free proposal online today!
These are real SEO results driven for a WebFX client.
You're next.
Learn More About SEO Services


260%
increase in organic revenue

198%
increase in organic transactions
150%
increase in organic traffic

3872%
increase in sessions from SEO
6 steps to leverage SEO for co-ops
SEO is a complex process that requires many tactics. Search engines want to show users the most relevant and helpful results, so they use many factors to evaluate the websites' trustworthiness and content.
For a beginner-friendly guide to how you can use SEO for co-op businesses, check out these six steps!
1. Design an SEO-friendly site
Search engines use crawlers to index and rank pages. These bots crawl your site to evaluate it on each SEO ranking factor, which means you need a crawler-friendly design if you want your pages to appear in the search results.
Designing an SEO-friendly site requires substantial backend work. To set the foundation for the rest of your SEO plan, audit your site to find areas for improvements — or, if you don't yet have a site, design it with SEO in mind. An SEO-friendly design prioritizes technical factors like:
This list presents the most critical technical SEO elements you'll need to optimize your site. Once your site's technical foundation is ready, it's time to move on to the SEO keywords and content!
2. Research relevant keywords
People use search engines by typing a keyword into the search box. The search engine then shows them pages it thinks answer their search query. When you engage in SEO for co-ops, you want your and your members' sites to appear in these relevant search results.
The first step to achieving that goal is knowing which keywords your target audience uses, which depends on your industry. For instance, a construction equipment co-op will need to target different keywords than a grocery co-op.
If you've conducted market research, you might already have an idea of what sorts of information your audience looks for online.
Use this data as a starting point, and plug potential topics into a keyword tool like KeywordsFX. This free tool gives you a long list of related keywords you might want to target.

You'll want to prioritize long-tail keywords with clear search intent, and try to select a mix of top-of-the-funnel (TOFU) and bottom-of-the-funnel (BOFU) queries. For example, a TOFU keyword for Ace Hardware might be "how to fix a toilet," while a BOFU keyword could be "toilet repair kit."
At this step, your co-op members should also research local keywords to begin building a robust local SEO strategy, which we'll explore more later in this list.
3. Create SEO content
Once you've chosen strategic keywords, it's time to create SEO content that targets them! To start, consider the search intent for each keyword. Plug it into Google and look at the top search results to see what's already ranking. Consider the types of information the searcher wants to find.
Use the search intent to determine which keywords you might group. For example, Ace Hardware wouldn't need separate pages targeting "how to fix a toilet" and "how to repair a toilet" because they share the same search intent.
For each page you create, focus on providing comprehensive information that answers the search intent. Answer the searcher's primary question as early as possible, and follow up with supporting or supplemental information.
You'll also want to keep your content readable by prioritizing elements like:
Table of contents where necessary
Short paragraphs
Multimedia
What about keyword integration? While you should prioritize creating user-friendly, informative content, you do want to include your keyword in the following places:
You'll also want to write an informative meta description that includes the keyword and lets readers know what to expect. Google often swaps out the original meta description for an auto-generated snippet, so don't overthink it, but let the readers know your page answers their search intent.
4. Optimize existing content
While creating fresh SEO content is great, you might already have many pages on your site. Use a tool like Ahrefs to see the keywords your existing pages rank for already.
You might find they're ranking much lower than you'd hoped, but that's okay! Use the same strategies above to revise your existing content to answer search intent better and include strategic keywords.
As you map your keywords, you'll want to consider whether you can target one with an existing page or if it calls for a new page. Remember: consider the user first! Also, look for places to include relevant internal links to boost your site's crawlability.
5. Build links
By this step, you've completed many of the most critical SEO strategies for co-ops, including on-page and technical SEO, but you still need to optimize your co-op website for off-page factors.
Off-site elements impact an overwhelming 80% of the search engine algorithm. While you have less control over off-page SEO than other factors, you can still strategically optimize these elements.
A significant component of off-page SEO is how many authoritative, relevant sites link back to yours. These links are known as backlinks, and you can build backlinks through outreach strategies.
Some examples of link-building strategies include:
Emailing other influencers and content creators in your niche
Sharing website content on social media
Reaching out to pages with broken links to replace the link with your relevant content
Your co-op members will want to prioritize local link-building by reaching out to local websites and collaborating with other local businesses.
If you've created in-depth, informative content, you're off to a great start — people will see the value in your content and want to share it.
6. Prioritize local SEO for co-op members
The last step to leveraging SEO for co-op businesses is all about your members. Because your dealers market to a local community, they should invest in local SEO, which will help get your member sites higher in the search results for nearby customers.
Local SEO strategies also help co-op dealers land in the coveted local 3-pack that appears for location-based searches.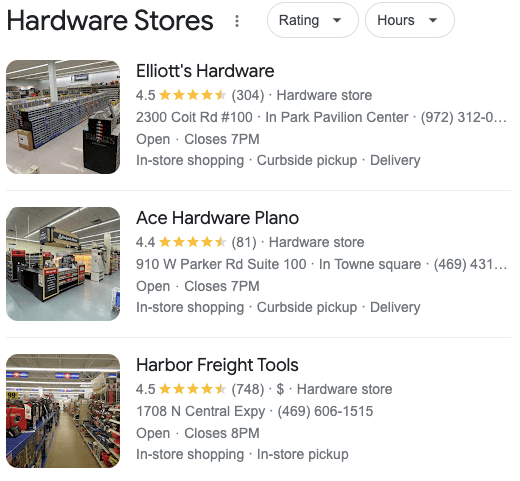 Throughout this list, we've discussed some local SEO tactics, like researching local keywords and building local backlinks, but you'll also want to prioritize tactics like:
Meet WebFX:
Your world-class, tech-enabled marketing agency with over 1.6 million hours of combined expertise.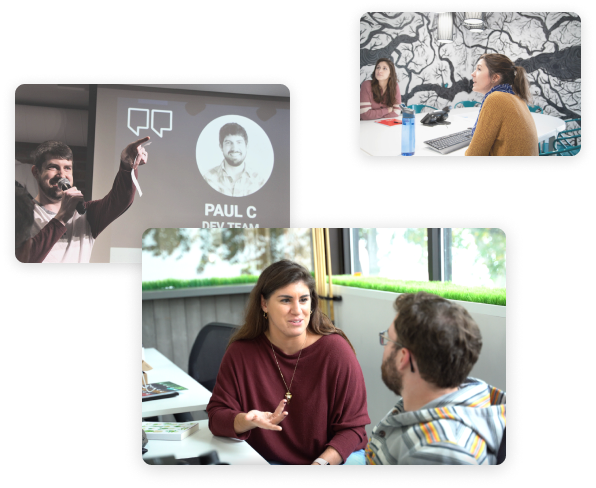 Invest in SEO services for co-ops
SEO is a vital digital marketing strategy for your co-op to succeed online, but it involves numerous tactics. If you'd rather leave it to the SEO experts, consider partnering with WebFX.
We have over 500 digital marketing experts — including strategists, copywriters, web designers, and more — ready to optimize your co-op website for search engines. When you partner with us, we'll create a custom plan for your business that drives bottom-line results.
Learn more about our SEO services for co-ops by calling us at 888-601-5359 or requesting a free proposal today!