For many mining companies, using digital marketing to increase reach is often treated as an afterthought — and that means they're missing some excellent opportunities to grow. Social media platforms in particular are a great way for mining operations to connect with their target audience.
There is more to social media for mining companies than collecting likes and retweets, and taking advantage of its capabilities can make a significant contribution to your business's growth.
To learn more about what social networks can do for your operation, explore this guide on how to integrate social media into your mining company's digital marketing strategy. For even more marketing insights from the experts, be sure to subscribe to Revenue Weekly!
Don't miss our Marketing Manager Insider emails!
Join 200,000 smart marketers and get the month's hottest marketing news and insights delivered straight to your inbox!
Enter your email below:
Inline Subscription Form – CTA 72
"*" indicates required fields
(Don't worry, we'll never share your information!)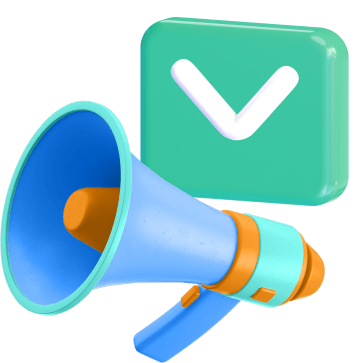 How social media for mining companies helps your business
Social media marketing is an engagement-driven technique that lets you share insights while generating audience participation. With internal social media accounts, your mining company is fully in control of the messaging it shares with the world, giving you the opportunity to engage in helpful dialogue with your audience.
Since social media is an easily accessible method of connecting with potential customers, it's an excellent avenue of publicly communicating what your company does and how your mining operation supports the local and global economy. This information adds value to the conversation and gives your audience an inside view.
Additionally, your brand awareness and visibility increase when your company is able to maintain a consistent posting schedule and interact with followers on social platforms. Social media allows you to open the floor to your followers so they can ask questions and offer feedback about your work, letting everyone gain valuable insight.
Establishing trust by interacting with your audience further cements your mining company's place in its community and positions you as a trusted authority in your industry. That trust is a direct benefit on multiple levels, as being seen as an authoritative source makes it more likely that prospective customers will want to partner with you.
Best social media platforms for mining companies
When exploring social media and digital marketing strategies for your mining company, you'll start by establishing the goals you want to achieve and which metrics to monitor when rolling out campaigns online.
Each social media platform can offer different advantages and appeals to a different audience, though there is some overlap. To decide which will best fit your goals, look at their average demographics, their intended uses, and what kinds of responses you can expect from the user base.
Facebook
With an impressive 3 billion active users — and a billion of those being active daily — Facebook is without a doubt the most popular social media platform for people of various ages worldwide. Overall, Facebook is skewed toward older users, with 77% of adults between 30 and 49 in the United States having an active account.
You can expect the best social engagement for your mining business if you know and follow the best practices for encouraging consistent participation from your audience.
To start the conversation on Facebook, tailor your company's marketing messages to appeal to your target demographic and use the Discussion tab to allow people to freely add their thoughts and concerns.
Twitter
The appeal of Twitter lies in its fast-paced, algorithmically influenced interface. The platform features a character limit to keep posts digestible and highlights trending topics based on user activity.
If you know how to navigate Twitter effectively, you can use its structure to your company's advantage. The character limit means you need to condense the content you want to share into the most relevant pieces of information and use hashtags strategically to reach the people who are interested in what you have to share.
Be sure to utilize multimedia and linking to your advantage when posting on your mining company's Twitter. Add images that complement your tweets or provide extra information and add a call to action that directs followers to your website. Having more clicks on your main site's content will help boost your visibility and SEO.
Instagram
As a primarily visual platform, Instagram has the ability to positively serve your mining company by showing the reality of the important work you do. With 67% of users between the ages of 18 and 29, Instagram lets you connect with a younger audience and merge generational lines with your messaging.
With Instagram, you have tools like stories, polls, and direct linking at your disposal to create an interactive experience for your audience. Exploring resources on how to use Instagram for business development can help you take full advantage of these capabilities.
LinkedIn
A platform known for its more professional overtones and serious atmosphere, LinkedIn offers you a unique opportunity to directly establish your company as an authoritative thought leader. With the platform being one of the most effective out there for businesses, a strong LinkedIn strategy can be a huge boost for your image.
One way to get started is by using the platform's features to connect with more stakeholders within your industry. For instance, tools like the LinkedIn publishing platform allow users to publish informational articles and engage with audiences by educating them on the topics they know well.
Getting to engage with people both inside and outside the industry gives you an excellent opportunity to collaborate with partners who can enhance or endorse your messaging.
74% of people use social media when making a purchasing decision.
Make their decision easy with a stellar social media presence. See how your brand can level up by requesting a no-obligation proposal today.
One of our experts will be in touch within 24 hours!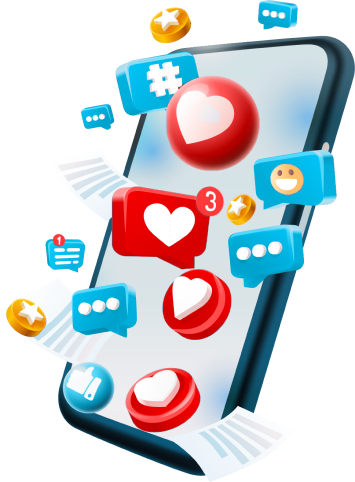 Explore the opportunities of social media marketing
Remembering to engage with your audience, include multimedia and links, and establish yourself as an authority early on are just some of the best practices for effective social media marketing that benefits your mining company.
If implemented correctly, this form of marketing will boost your brand awareness and give you the space to communicate with prospects and partners who can help your company grow.
Not sure where to start? The results-driven team at WebFX knows how to deliver social media marketing services that help mining companies thrive. To discuss your needs and start building a strategy, contact us online or call us at 888-601-5359 today!
Increase your leads, sales, and revenue with digital marketing
Find Us Driving Revenue Nationwide