3 Main SEO Strategies For Brand New Websites
You've finally done it. After months of planning, discussion, and reams of crumpled-up pieces of scratch paper, you've created a brand new, shiny website. Are you waiting for the visitors to come rolling in? Any time now, right?
Before you get too excited, there is the important task of search engine optimization, or SEO, to contend with. Implementing SEO for a new website shouldn't present barriers to your site going live, but it is critical that you do a few things before launching.
After all the work you've already done on the site, you might not be eager to invest even more time and energy. But SEO is one of the best ways to ensure that potential customers can find your site in search engines, and is arguably even more important than the beautiful design you've spent the past few months creating.
Keep in mind, SEO takes some time to yield results! But don't get discouraged — the results are amazing!
If you'd like to speak with a specialist, you can reach us at 888-601-5359. We offer SEO strategies to clients all across the country, so whether you're looking for SEO in Richmond or SEO in Tampa, we've got you covered!
SEO strategies for new websites
Here are 3 of the main strategies associated with organic SEO for new websites.
1. Perform keyword research
Think about how you find information online. If you're like most people, you type a few words into a search engine like Google and scroll through the results until you see a site that looks promising. Now think about the Internet users you want to attract. There's a good chance they use a similar method, and the only way to attract them is by including the keywords they search for on your site.
To do keyword research, you can use a handful of free tools, including KeywordsFX or keywordtool.io.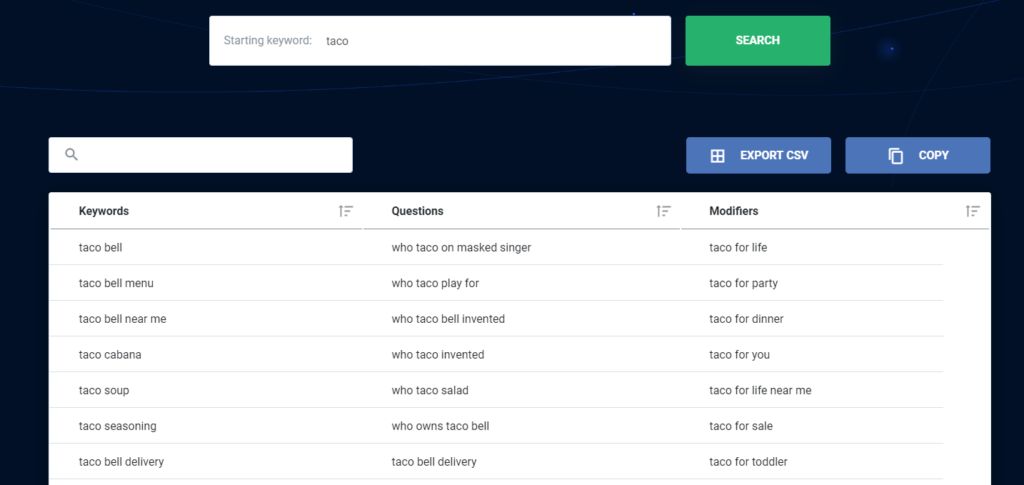 By doing keyword research, you can identify what words and phrases related to your business, people are searching for. Potential customers need to enter something into a search engine to get results, and it's up to you to pinpoint the most relevant words and phrases for your site. Once you've identified keywords, you can begin to incorporate them throughout your site's content and within on-page SEO.
2. Optimize on-page elements
For a brand-new website, your main SEO marketing focus should be on-page elements like title tags, headers, meta descriptions, and body content.
When adding on-page SEO components, it's important to stay within recommended character limits and use relevant keywords to ensure content displays well on the search engine results page. In addition to pleasing search engines, properly adding on-page elements to each page of your websites helps visitors quickly decide if your page offers value and pertains to their query.
So, what else can you do to ensure that the content on your site is optimized for search engines?
Create quality content
As search engine algorithms continue to hone in on content quality, publishing contextually rich content, from site copy to articles, is guaranteed to catch the attention of search engine spiders. The more relevant, in-depth content published on your website, the greater your chances of ranking well and providing value to viewers.
Make mobile compatibility a priority
Once considered an afterthought, a website that responds well to any device is now a necessity for brands. In 2014, mobile use surpassed desktop use for the first time in history, which indicated a significant shift in consumer preferences. Since Google announced that mobile compatibility would begin to affect ranking in April 2015, webmasters are tasked with back peddling to ensure their sites are responsive.
Create an XML sitemap
Developing a sitemap helps search engines discover your content and display it to customers for whom it might be relevant. Particularly for brand-new websites, creating a sitemap gives search engines valuable page data that might not otherwise be apparent due to the site's minimal content.
Begin internal linking
Hopefully, your website has multiple pages that feature content relevant to your business and audience. Linking internal pages to one another in a natural, helpful way boosts a site's ranking power while enhancing a visitor's ability to navigate your site. When search engine spiders crawl your website, internal linking ensures a meaningful connection between pieces of content is made.
3. Create an off-page SEO strategy
While off-page SEO doesn't need to be perfect before your site goes live, establishing a few basic off-page SEO strategies can expedite the achievement of your business goals by driving traffic to your site. Consider the following steps to begin your off-page SEO adventure.
Establish a social media presence that links to your site
Creating branded social profiles and linking them to your new website forges a link between owned media and the social networking universe. As you begin to gain a following on social networks, you can build relationships with potential clients.
Social media is also a great way to reach new people, as happy customers may be inclined to share your posts and page with their friends. Although this does not directly impact your SEO, it can increase site traffic, which ultimately benefits your business.
Claim your company profile on third-party sites
Particularly helpful for businesses in need of local search traffic, claiming your company's profile on third-party sites, like TripAdvisor and Yelp, is a great way to gain exposure from authoritative websites.
Often neglected by new webmasters, establishing a presence on third-party sites increases the likelihood your site will rank better in search engine results while enhancing users' trust in the legitimacy of your brand.
Take a hint from the competition
When you have no other point from which to start, checking out what the competition is up to can inform your SEO choices. Review the link profiles of competitors to discover which sites are linking to them and whether those associations are benefiting their website. At the very least, this step may highlight a few beneficial linking opportunities worth pursuing.
If you've recently started to develop your web presence and are tasked with SEO for a new website, feel free to contact us. Our talented team has years of experience building sites from the ground up, and we're more than happy to help.
Independent research from Clutch has named WebFX the
top SEO company

in the United States.

Clutch has personally interviewed more than 250 WebFX clients to discuss their experience partnering with us.

Read More Clutch Reviews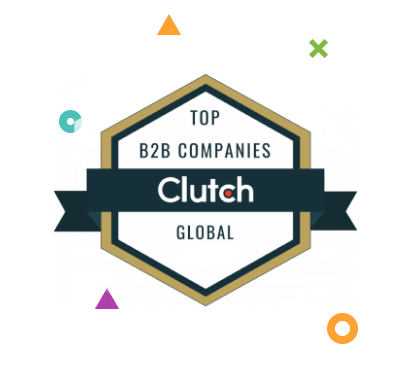 Are you ready to implement SEO on your new website?
If you need an SEO strategy for your new website, WebFX can help. We are a full-service SEO agency that offers many marketing strategies, including SEO – and we have a whole team of experts.
Contact us today for more information!
How is your website's SEO?
Use our free tool to get your score calculated in under 60 seconds.